Splinterlands Art Contest! // Week 158 // "THE WISE HEALER"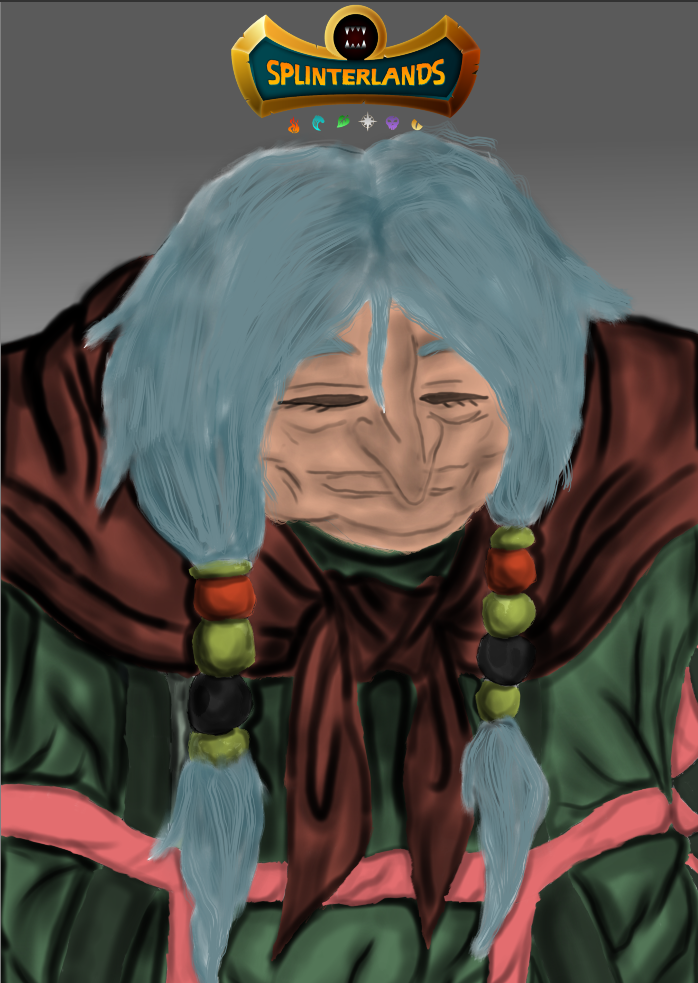 REFERENCE PICTURE :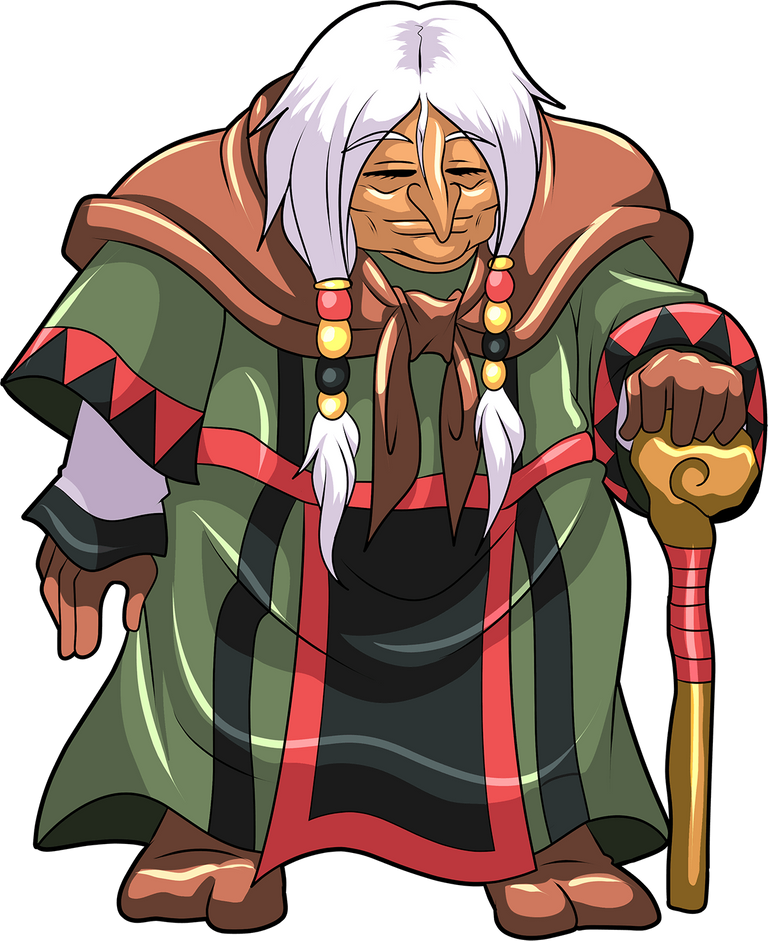 MEDIUM AND SOFTWARE :
Drawing tablet : Huion HS64
Software : Krita
STEP BY STEP :
1 .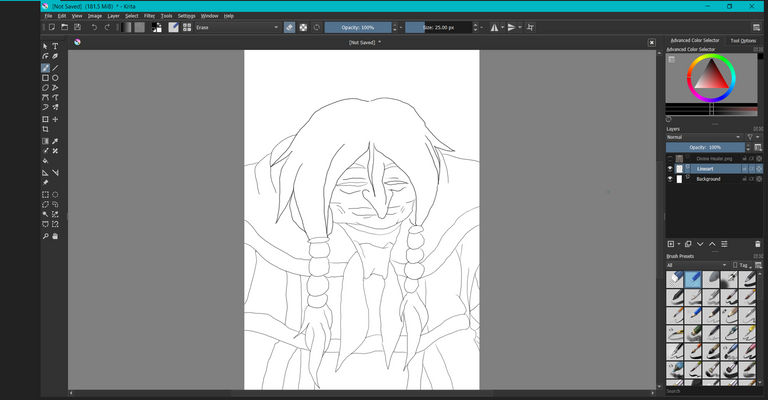 Start with simple sketch the I trace from the reference picture.
2 .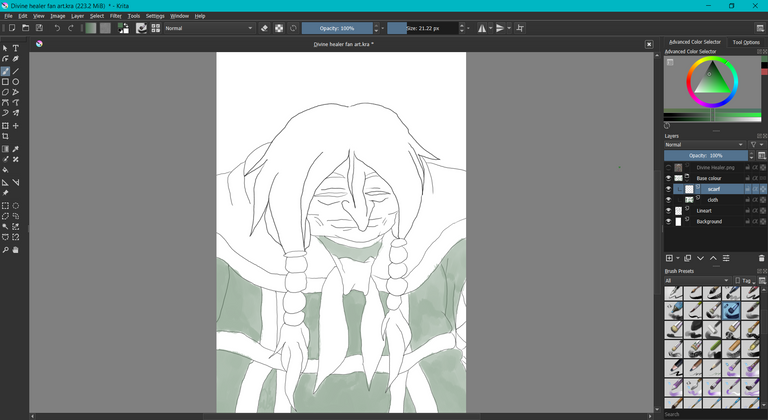 Then I started to color with base color of each that divided by section.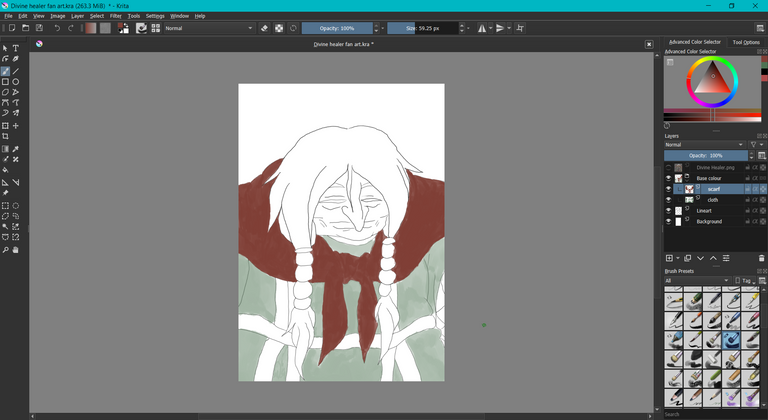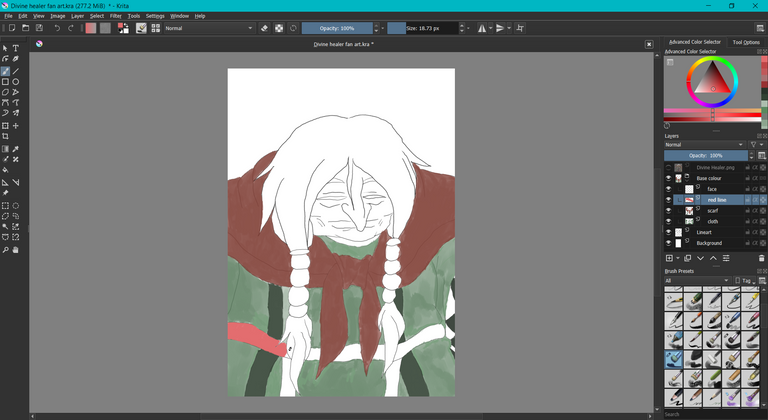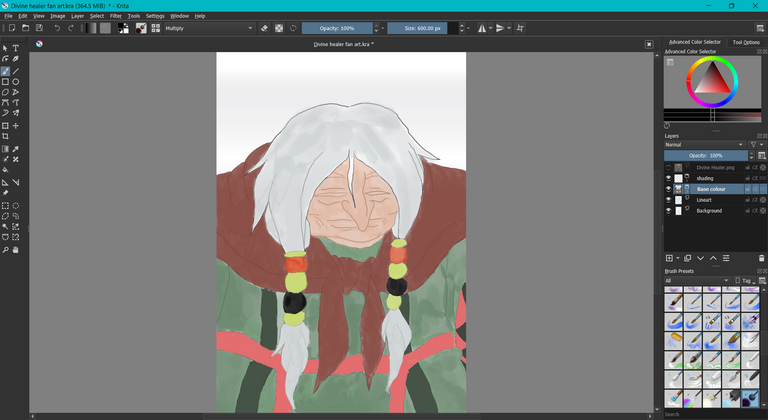 The final of base color result.
3 .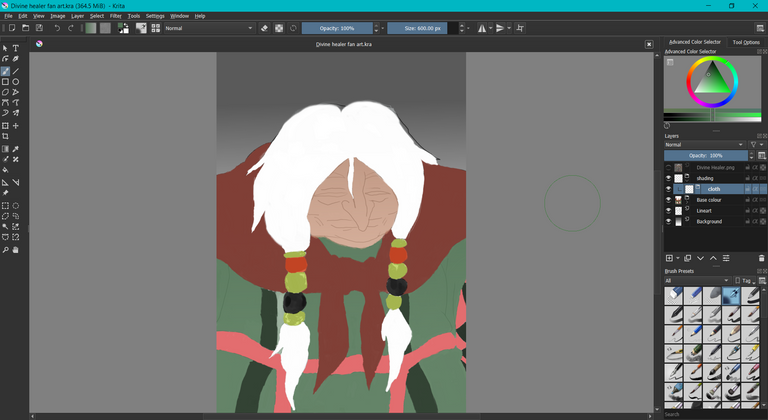 I added background color with black gradient color which to mimic the feeling that I try to visualize. The color seem more vibrant because I turn up the color opacity.
4 .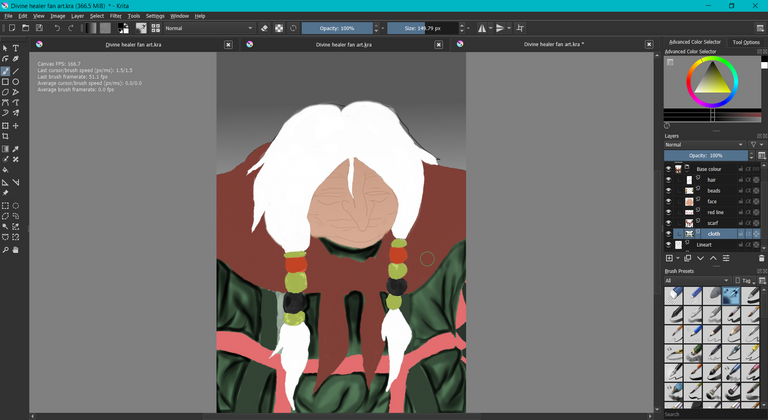 I started the shading process with the cloth first. My objective is to make the portrait look more realistic. I did that shading with airbrush.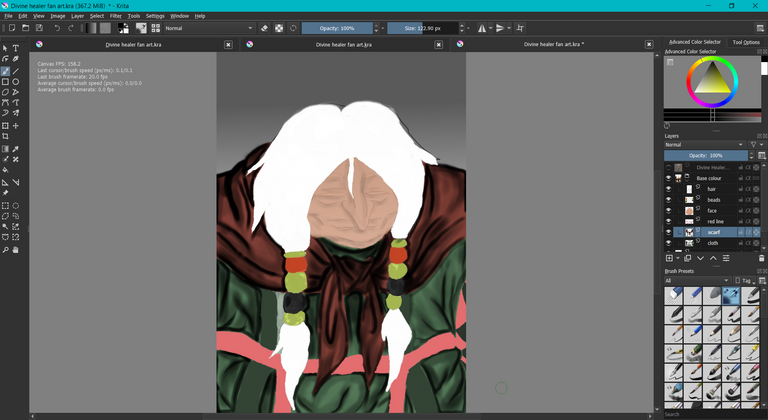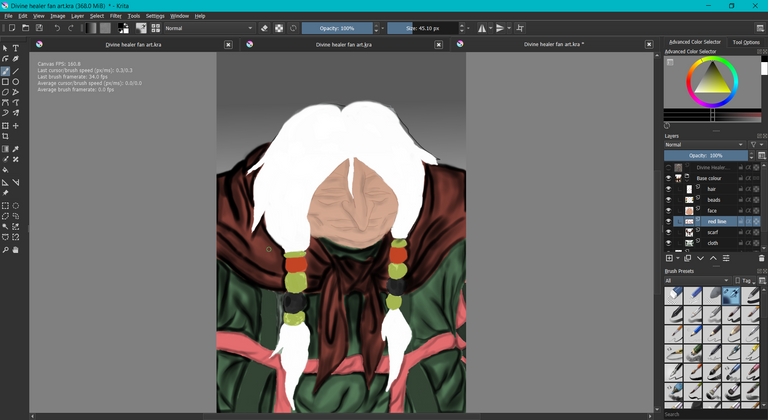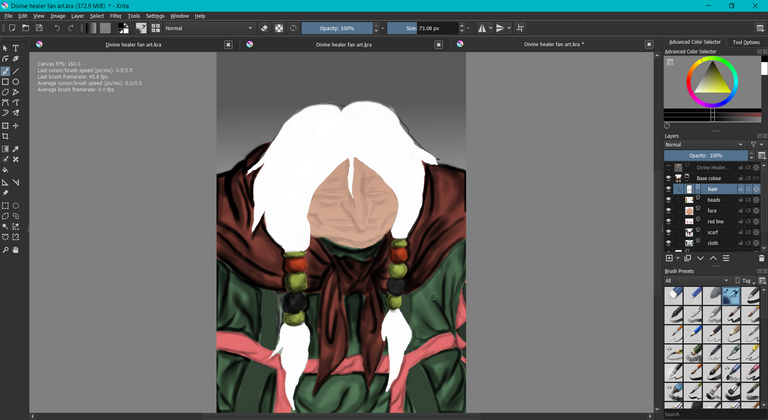 5 .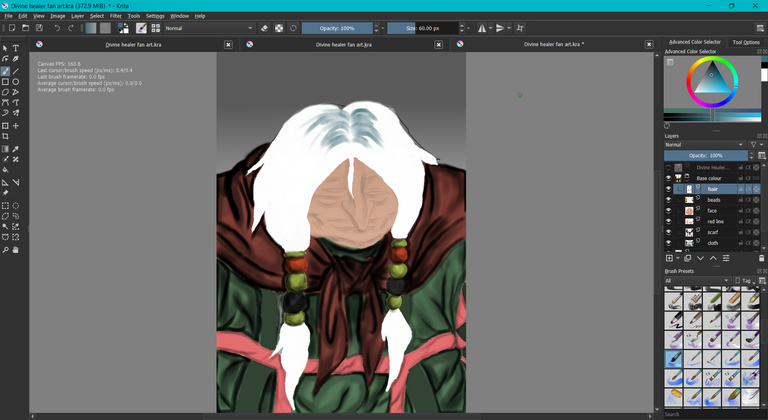 Next, the most difficult process is doing the hair to look realistic. At first, I colored the hair with blue-grayish color but it does not have the texture I wanted. I found out there is a brush for hair that I found out in brush section.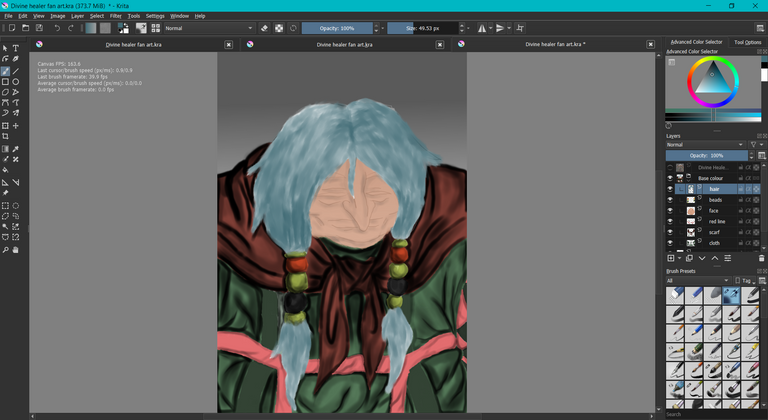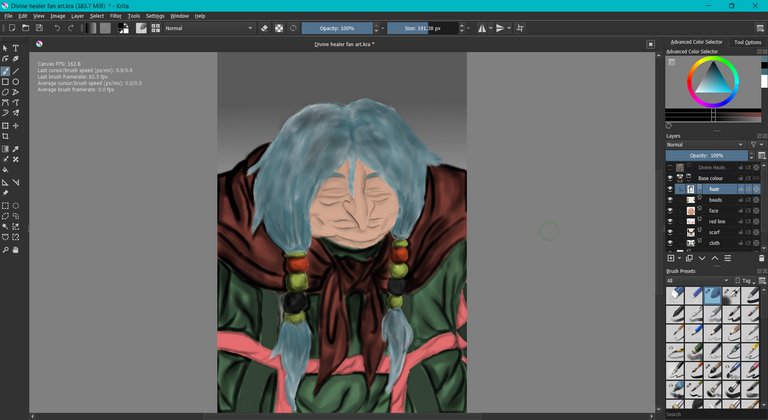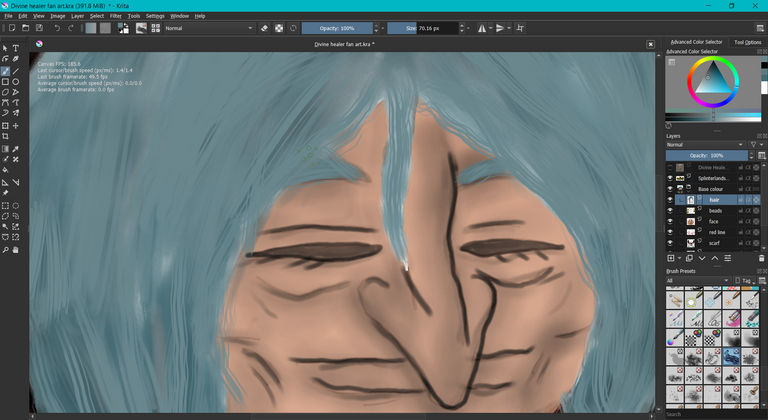 As you can see here it is hard to imitate real texture of hair.
6 .


As final touch, I added the Splinterlands logo. That all for me, hope you like it. Thank you for reading till the end and have a great day!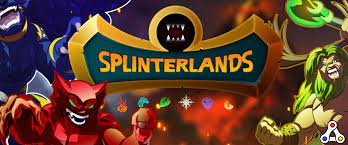 ---
---