Splinterlands battle share with Life splinter theme card - CAVE SLUG
Hello splinterlands game lovers!
I am back with another splinterlands battle submission.. I am going to share this battle with the theme card Cave Slug wonderful Melee attack life monster.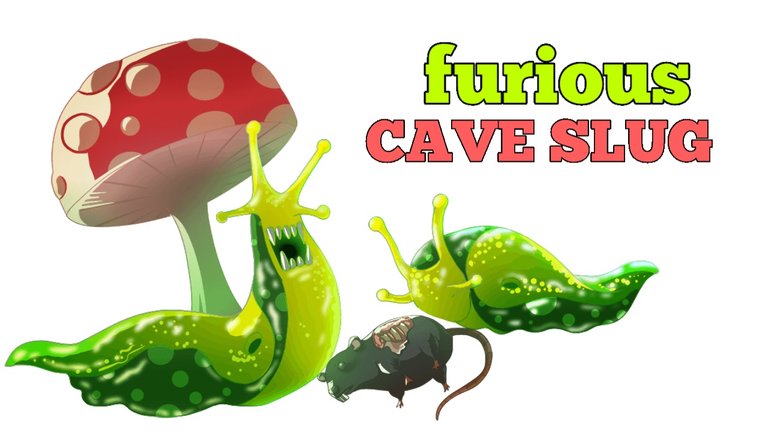 source
From previous two weeks splinterlands definition has been changed, so many people are joining this gaming platform. This is happening because of of SPS distribution on the basis of cards value and DEC token. Cards value is increasing day by day and DEC token price is going up. Now I am becoming little greedy and expecting at least one useful monster from daily quest. Anxiety can be seen to finish the quest and reveal the card. Before it very early in the morning I finished my today's quest with sneak ability and when I revealed my card then I found 1 useful death rare monster dark ferry man. Although its value is not much but definitely useful. Enjoying this gaming platform very much. Although there is regret to sold out gold foil and legendary monster in very low price.
______________________________________________________________________________________________
THEME- CAVE SLUG
This is one of the most useful common monster from Life splinter. It has opportunity ability at level 1 and scavenger ability at level 6. Although I do not use very much this monster yet I can definitely say that this is one of the best monster.
SPLINTER- Life
EDITION- Untamed
RARITY- Common
PRICE-$0.500
ABILITY
OPPORTUNITY-1
SCAVENGER-6
SLOW-10
°°°°°°°°°°°°°°°°°°°°°°°°°°°°°°°°°°°°°°°°°°°°°°°°°°°°°°°°°°°°°°°°°°°°°°°°°°°°°°°°°°°°°°°°°°°°°°
SPLINTER AND TEAM SELECTION
It was just 32 Mana battle game in which only one rule was applied OPPORTUNITY . From previous few battle I am trying to adjust baby Unicorn in team to give more flexibility to the supportive cards. It was a opportunity battle game so I wanted to give more speed to all monster with one more health. That is why I choosen and baby Unicorn in the team. Beside it I wanted to give extra protection with shield to all monsters that is why I choosen MYLORE crawling as my summoner.Mostly I like to do this when I get low mana battle. There was a chance to adjust baby Unicorn level 6.
Mostly it do not attack directly but it was opportunity battle rule game, so there was no any reason to to put it on the bench. If you see my battle video definitely you will be surprise that why I placed Lord Ariahnthus at second position. There is no reason behind it just I wanted to secure back card after the departure of sacred Unicorn. My opponent was very strong but he made mistake to choose low health monster.
BATTLE RULE-
•OPPORTUNITY
There was only one rule applied in this battle OPPORTUNITY in which all monster take advantage and try to attack lowest health monster first.
CARD PLACING
In opportunity game mostly card like to attack back side low health monster first that is why I placed sacred Unicorn first place with 10 health. I placed two thorn ability monster at second position and last position. So that they can make more damages.
•••••••••••••••••••••••••••••••••••••••••••••••••••••••••••••••••••••••••
SACRED UNICORN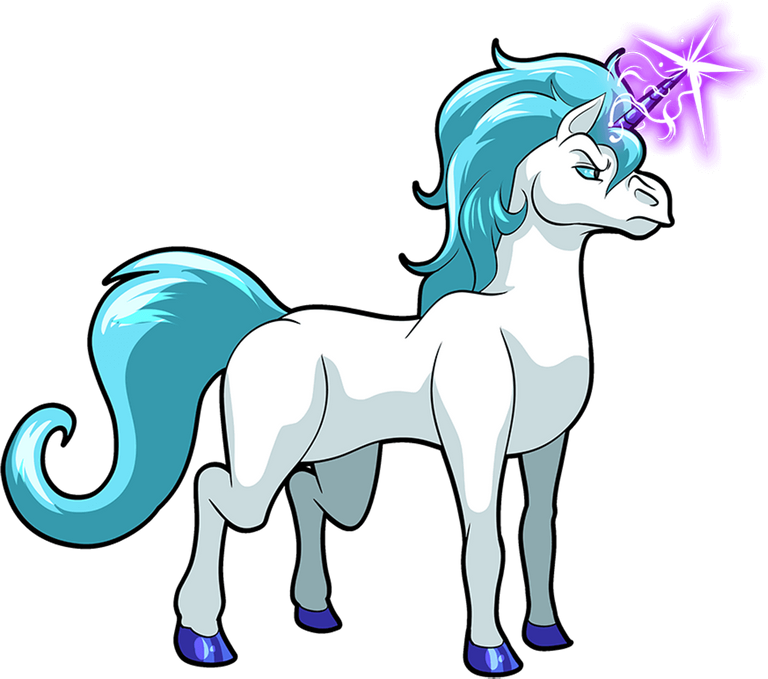 source
This is my favourite one legendary monster due to it's Trample, heal,Piercing , massive attack and speed ability . You can see it was alive till end of the battle. I always prefer to have this card in the team when I get low mana battle. It played its role very well and much helded to get rid from GELANTIUS cube.
LORD ARIANTHUS -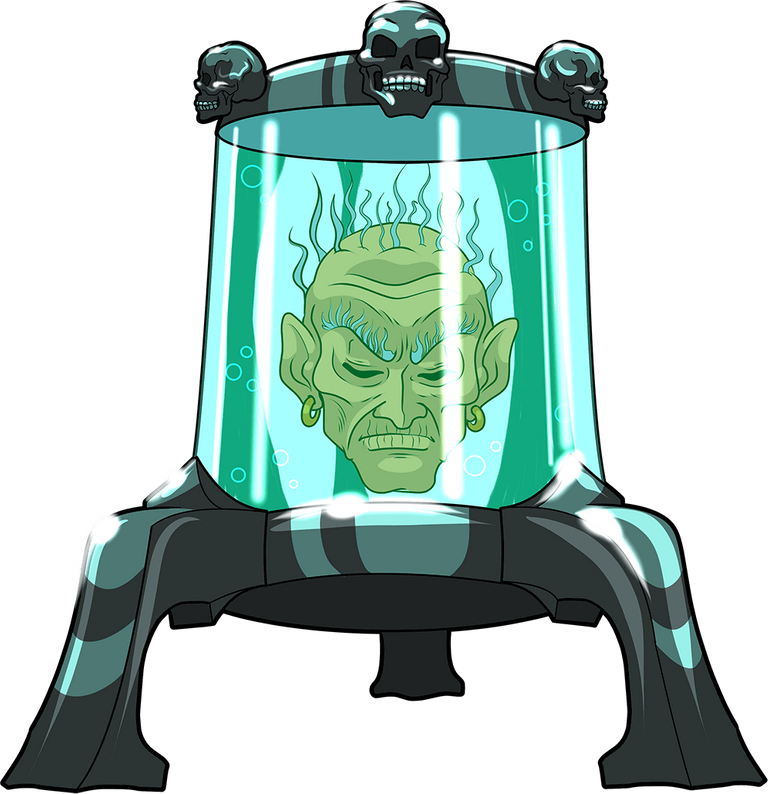 source
My all battle runs around few card like sacred Unicorn, Lord Ariahnthus, baby Unicorn, silvershield assassin and Evangelist. I placed Lord Arihant at second position so that if any Melee monster target it then it can thorn them. it was opportunity battle so there was much possibility of attack from magic attack monster. Fortunately it was not happen so and this monster was safe and sound till the end of the game.
BABY UNICORN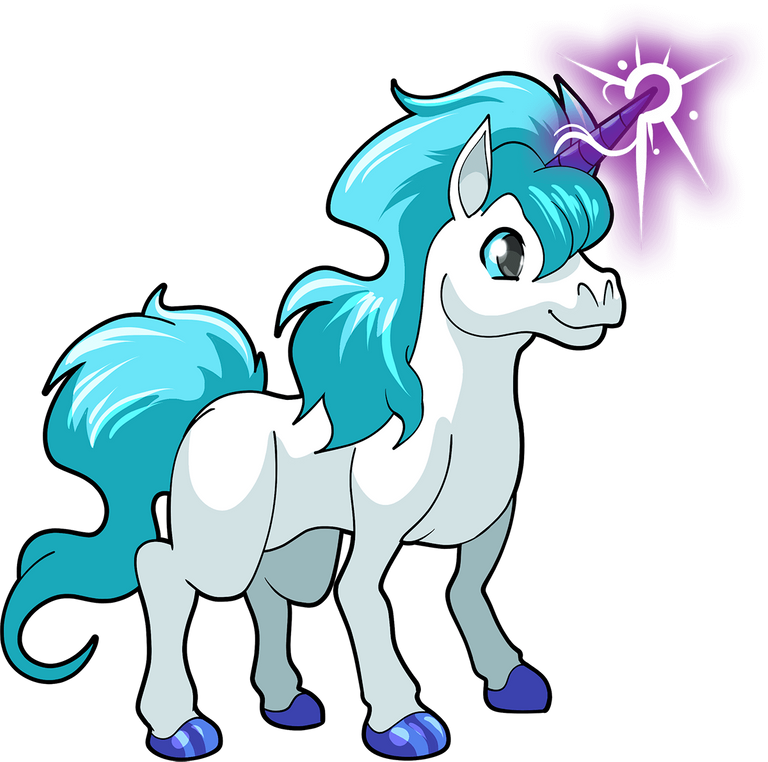 source
The role of the Unicorn was only to increase health and speed of the fellow monster. Being opportunity battle its attack was bonus for the team. One day before I upgraded this monster into level 6 from level 4. With this level I can use it's both ability increasing health and speed. This little monster is more effective in little League battle rule.
CAVE SLUG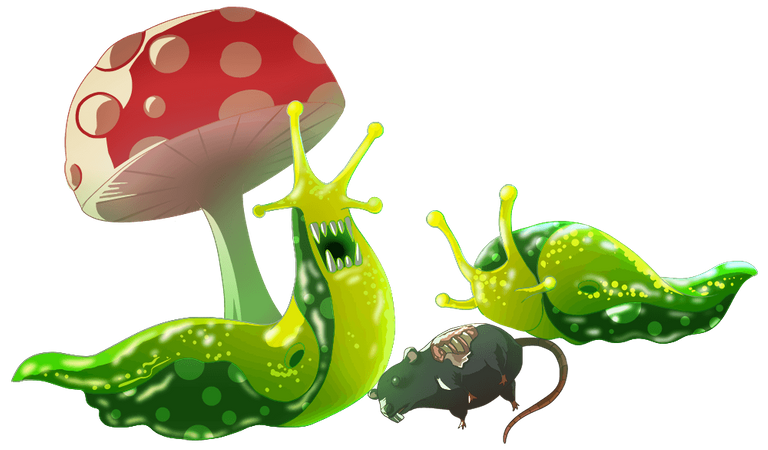 source
This is today's theme card . Although I was not willing to have this card in the team but it was compulsory to win the battle with this theme card so I taken in the team. It is not so that this card is not useful but I wanted to use this card with the level 6, so that I can use its scavenger ability and also 3 attack ability. Unfortunately fail to upgrade it. No doubt in this battle cave slug did its task very well. Its speed is slow but attack is pretty good.
EVANGELIST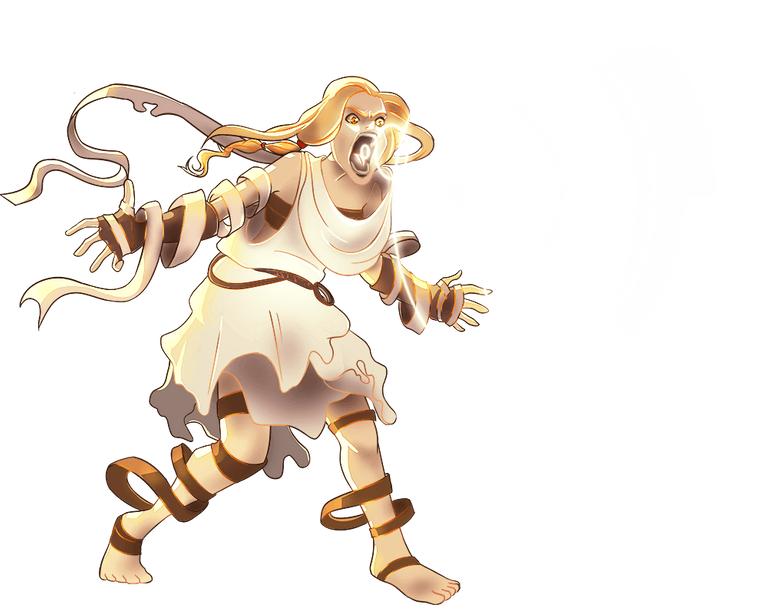 source
It is my favourite one card due to its inspire ability and 4 speed. Recently I started to choose this monster in the team when I use more Melee attack monster. It is one of the best range attack monster. It has is snare ability with the level one. mostly I like to have this card in the team due to its inspire ability. Recently I upgraded this monster into level 4 so that I can use it's inspire ability. I am happy with the performance of this Epic monster.
CRYSTAL WEREWOLF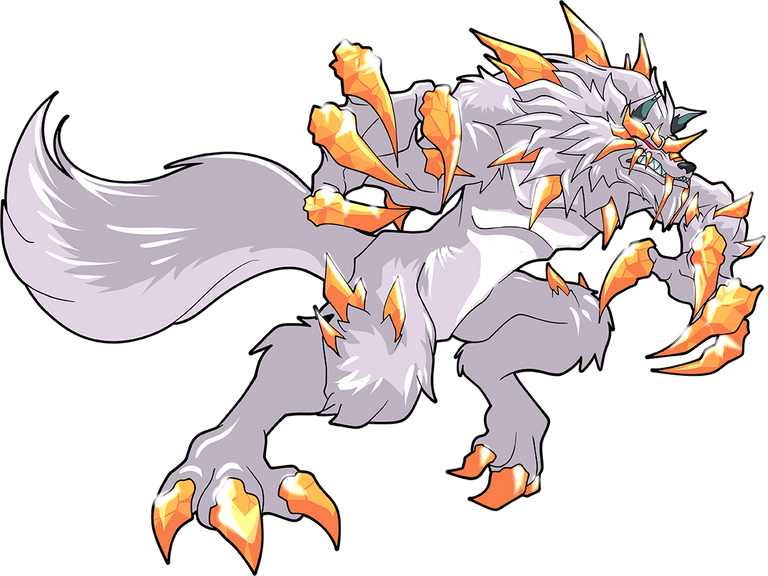 source
It is one of the best reward Edition rare monster from Life splinter. It has silence ability with the level 1 and thorns ability at level 5. I wanted to reduce the magic attack from opponent and it is also very useful good health monster in 3:Mana. Over all in this battle I focused to increase the speed and attack of all supportive monster and tried to reduce the impact of opponent by placing some special ability monster. Opponent's skeleton assassin was helpless in front of this monster. Finally I won this battle without making much effort.
==============================================================================
Enjoy battle video link here

You can also enjoy this battle this battle through this link.
https://splinterlands.com/?p=battle&id=2c12753be55f79130202c19b536a8d97dc82009f
◆◆◆◆◆◆◆◆◆◆◆◆◆◆◆◆◆◆◆◆◆◆◆◆◆◆◆◆◆◆◆◆◆◆◆◆◆◆◆◆◆◆◆◆◆◆◆◆◆◆
HERE IS THE SOME FOOTAGE OF BATTLE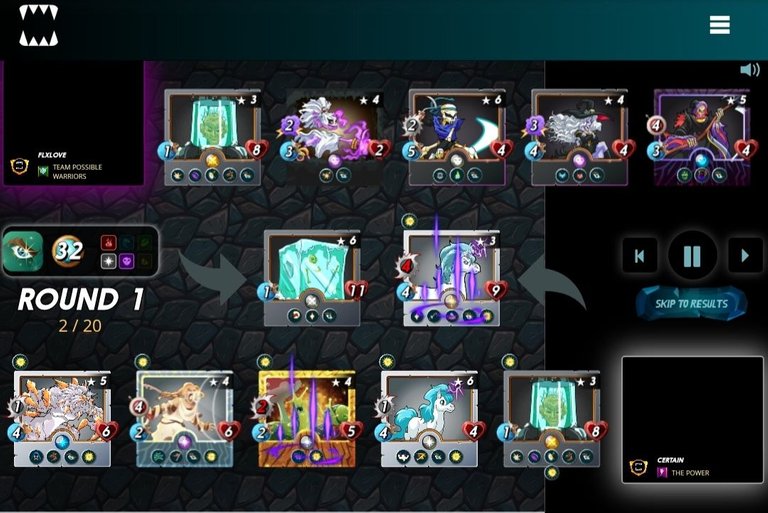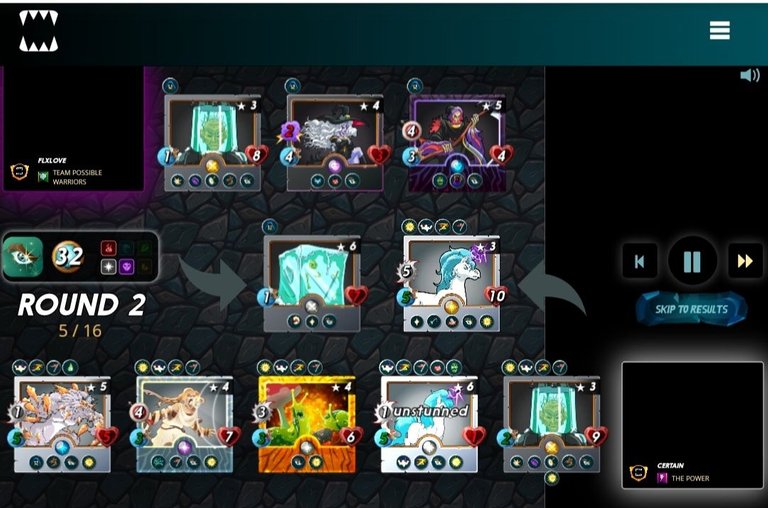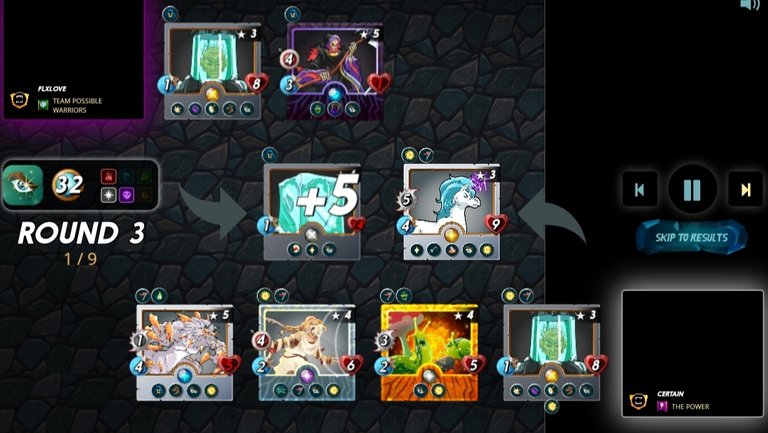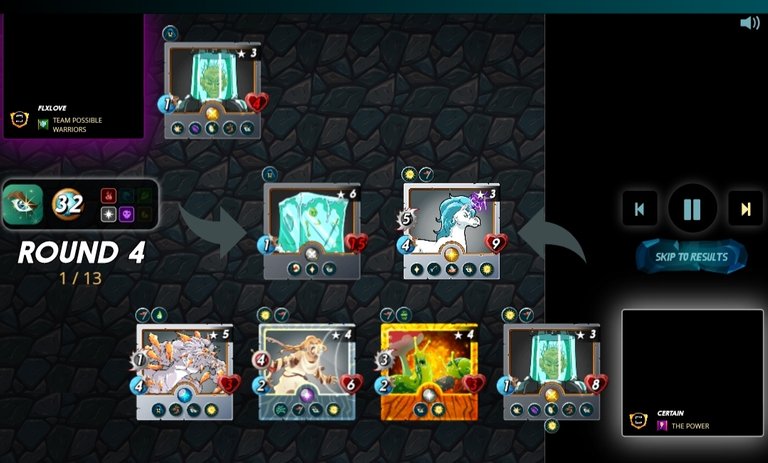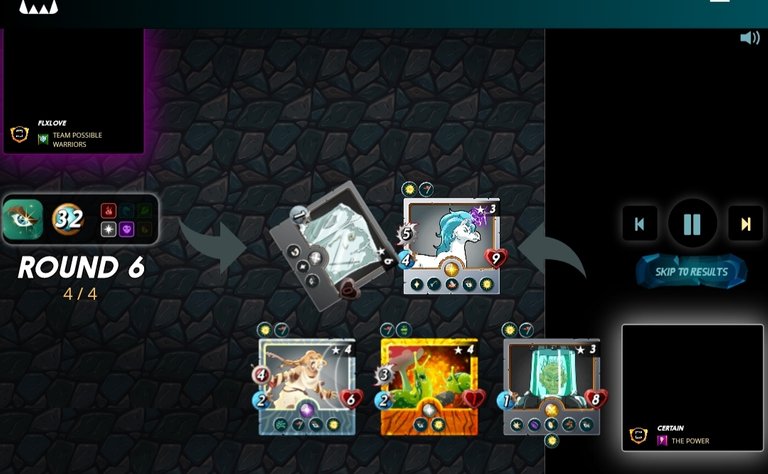 allabovesource
◆◆◆◆◆◆◆◆◆◆◆◆◆◆◆◆◆◆◆◆◆◆◆◆◆◆◆◆◆◆◆◆◆◆◆◆◆◆◆◆◆◆◆◆◆◆◆◆◆◆◆◆◆◆
DID MY STRATEGY WORKED WELL? WHAT WILL TRY DIFFERENTLY IN BATTLE?
My strategy was clear taking this battle. It was only 32 Mana battle so I wanted to have at least two card that can increase health speed and also can reduce the effect of opponent monster. I also wanted to have inspire monster that is why I sacrificed #silverShield assassin and chosen #evangelist. You can see that despite being strong opponent I won this battle just losing two card. As I thought, all the cards performed as expected, which easily won this battle.
DO YOU USE OFTEN CAVE SLUG? WHY OR WHY NOT?
To be honest I am not addicted Cave Slug very much. I have good other alternative of it. No no I am not telling that this is not a good card but I have no level 6 Cave Slug that is why I give priority another one. With the scavenger ability this master become more powerful. When I will upgrade this monster into level 6 definitely I like to use often. I have level 4 gold foil. Looking for opportunities to convert into level 6.
**Looking for participate in this gaming platform?
Then check out this original post from splinterlands
https://peakd.com/splinterlands/@splinterlands/share-your-battle-weekly-challenge-cave-slugs
Declaimer-
All the photographs and images are not mine, taken from splinterlands website
Here- https://monstermarket.io/
Thanks for visiting my blog..
Have a great day..
●●●●●●●●●●●●●●●●●●●●●●●●●●●●●●●●●●●●●●●●●●●●●●●●●●●●●●●●●●●●●●
---
---