Weekly battle submission for SPLINTERLANDS with Them - ANT MINERS
Hi beautiful gaming world!
Hope having fun with this gaming platform..
This is my weekly submission for splinterlands, a wonderful gaming platform.
This post is going ready with ANT MINERS theme card. It is one of the most useful common monster from Life splinter having scavenger ability with the level 1.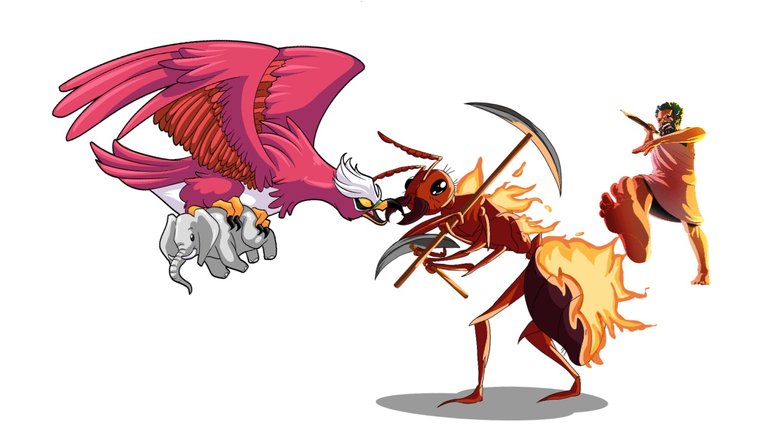 source
It is one day go to finish this season. Two day before I unlocked diamond League. Only 24 hours to go to finish this season, so my priority will be to reach in diamond League first. I know it is not an easy task but I will try. I am already in diamond League and ready to claim 50 loot chest. Within 24 I will make more effort to increase the number of my lood chest.
Before it, it was a fantastic battle that I played with maximum level card and able to win this battle. I put Ant Miners wisely in middle so that it can get more chance to increase its health. Till 4th round I lost my legendary front monster MAGNOR. When this battle came to an end Ant Miner's health was pretty good so there was no chance to lost this battle.
★★★★★★★★★★★★★★★★★★★★★
ANT MINERS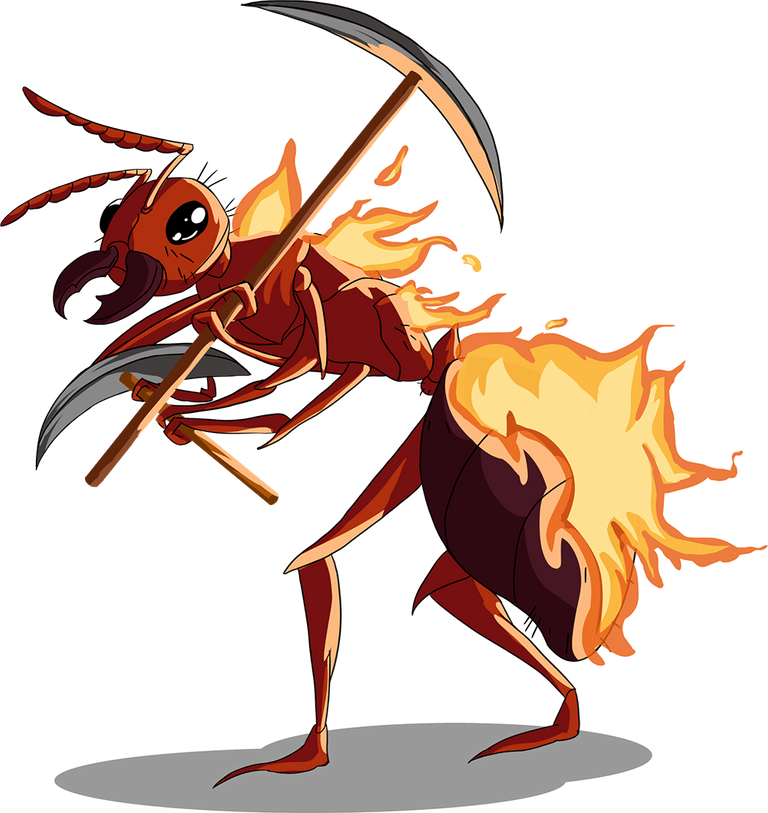 source
It is one of the most useful low Mana reward common monster from fire splinter. It has a scavenger ability with the level 1. Scavenger is an unique ability that helps monster to increase their health if any monster died from any side.
EDITION- Reward
RARITY- Common
SPLINTER- Fire
PRICE- 0.380 USD
ABILITY
SCAVENGER-
Gains 1 Max health each time if any monster dies.
SHIELD
Reduce the impact of Melee and Range attack
●●●●●●●●●●●●●●●●●●●●●●●●●●●●●●●●●●
BATTLE RULE-
Holy protection
In which all monster have Divine Shield ability.
Lost Magic
Monster with Magic attack may not be used in this battle..
●●●●●●●●●●●●●●●●●●●●●●●●●●●●●●●
TEAM SELECTION AND CARD PLACING
It was just 25 Mana battle game, so I was sure that opponent will come with maximum card having low mana. I checked opponent recently played team and it was death splinter. I was hoping that opponent will come with LORD OF DARKNESS. I was ready for it. Fortunately he came with UNDEAD REXX. I was happy that it's speed is little bit slow. I wanted to keep safe MANGOR so I placed 1 high speed and STUNS ability monster, so that REXX can get less chance to attack. It was happened and I get rid from opponent's front monster UNDEAD REXX. Finally with the strong trap I able to won this battle.
◆MAGNOR
◆ GIANT ROC
◆ANT MINERS
◆SPARK PIXIE
◆FLAME MONKEY
I placed very balance team. One card with enrage ability, one card with Reach ability, one heel tank, one repair ability card and one card with Stun and Range ability.
---
MAGNOR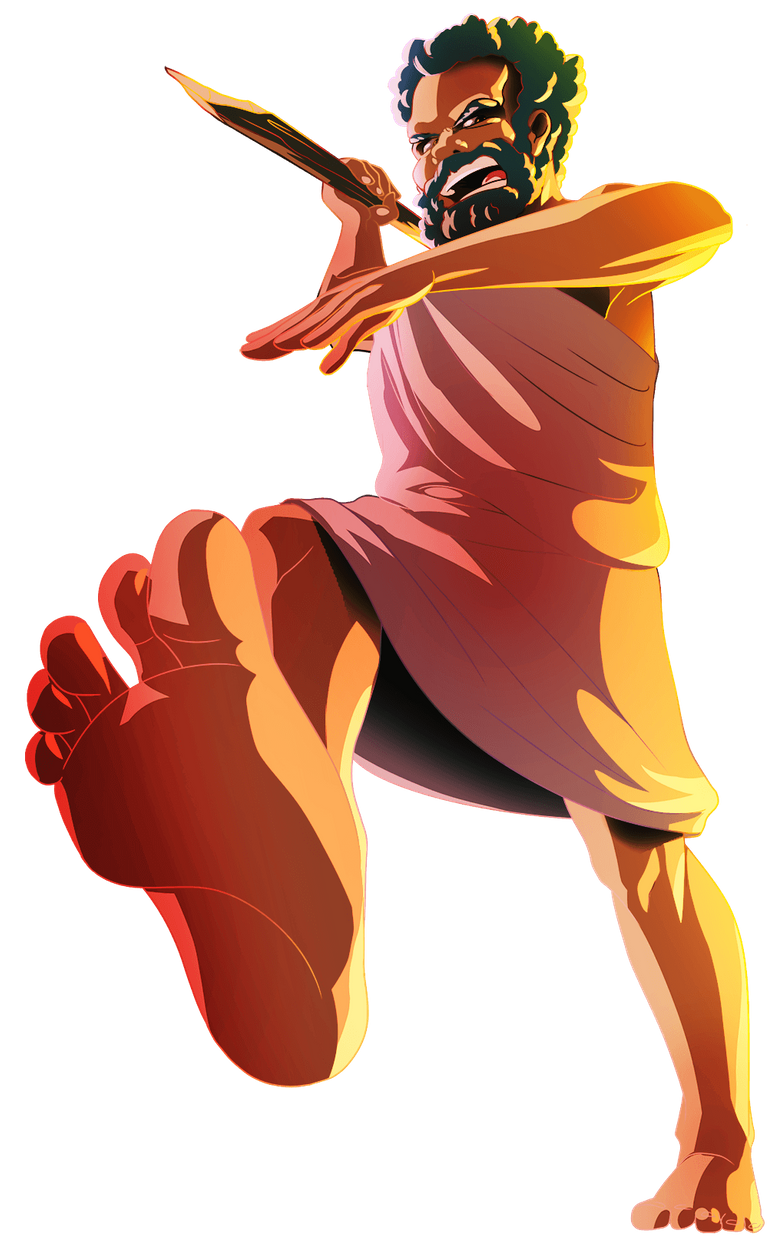 source
I wanted to consume MAGNOR's ENRAGE ability very well, so I placed it at first position. It is very useful legendary monster having so many ability that is why it is my first choice in low mana battle. Although opponent's Halfling Alchemist cut its attacking power but before departure it destroyed UNDEAD REXX. At level 4 it's trample, enrage, return fire ability makes it much better rather than other legendary monster.
GIANT ROC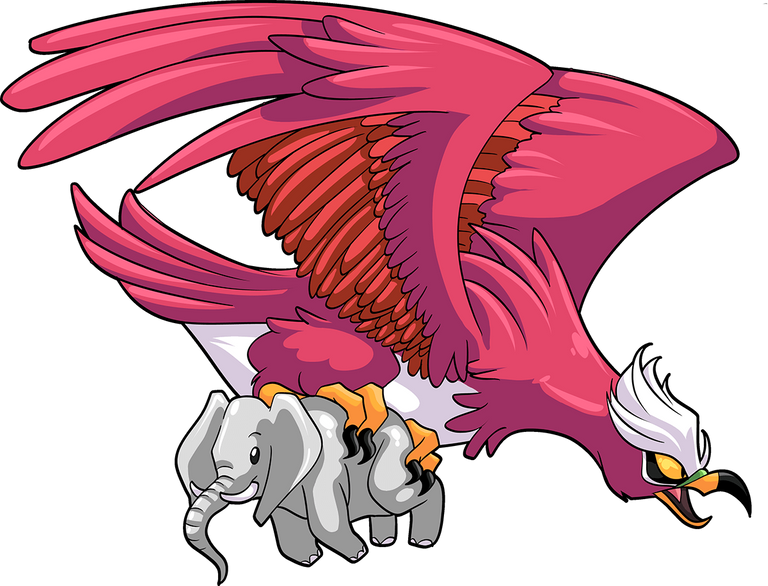 source
In this battle, I have used a 9 level GIANT ROC card. It has already three ability at this level like trample flying and reach ability. Two more ability included due to battle rule that is Holy protection and Piercing based on summoner. Its attack and speed is pretty good at this level, beside it, it's trample ability that is give extra power. It was not a Melee mtyhem rule, so I placed it on its traditional place.
■■■■■■■■■■■■■■■■■■■■■■■■■■■■■■■
ANT MINERS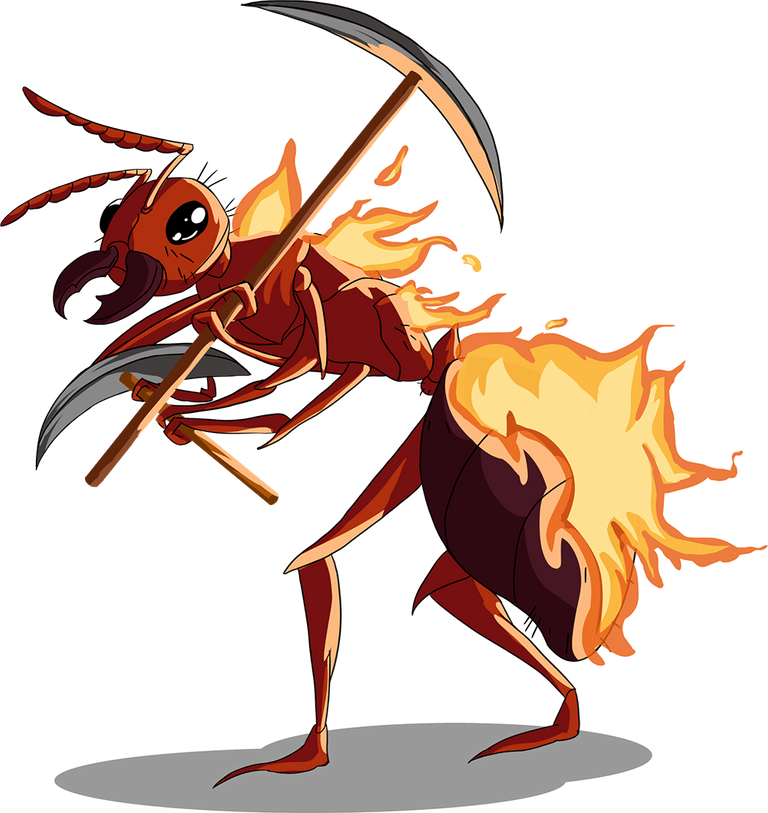 source
This is one of the most useful little Mana and little health monster from Life splinter. Its utility be great in Equalizer battle rule. From first level it has a Scavenger ability and at level 6 it has Shield ability. Although in this battle there was no contribution towards this card, it is useful common monster. To be honest I hardly take this monster in the team. It is this week's theme card that is why I adjust this monster in the team.
■■■■■■■■■■■■■■■■■■■■■■■■■■■■■■■■
SPARK PIXIE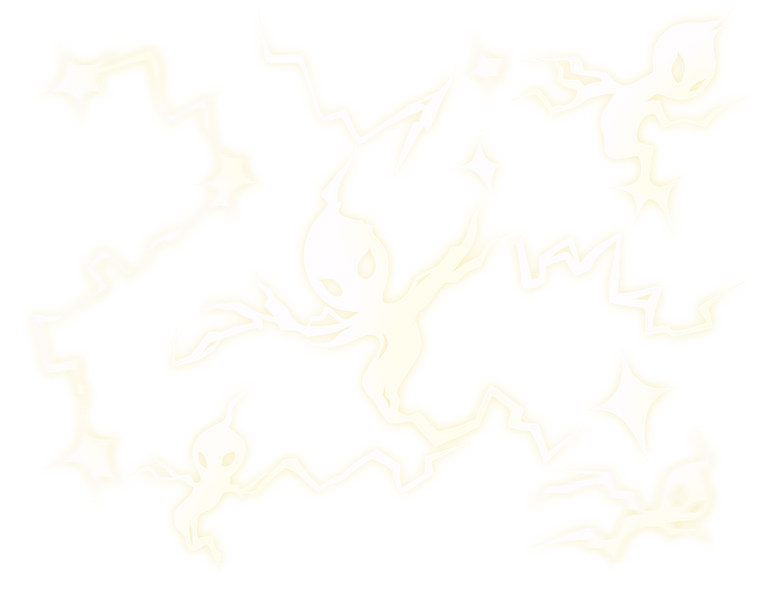 source
This is my favourite one rare card due to its high attack and speed. Even in 99 Mana battle game, I don't hesitate to take this monster in the team because of its Stun ability. With the end of season I try to rent this monster till next season. Fire is only one splinter with that I can use 9 level common monster.
FLAME MONKEY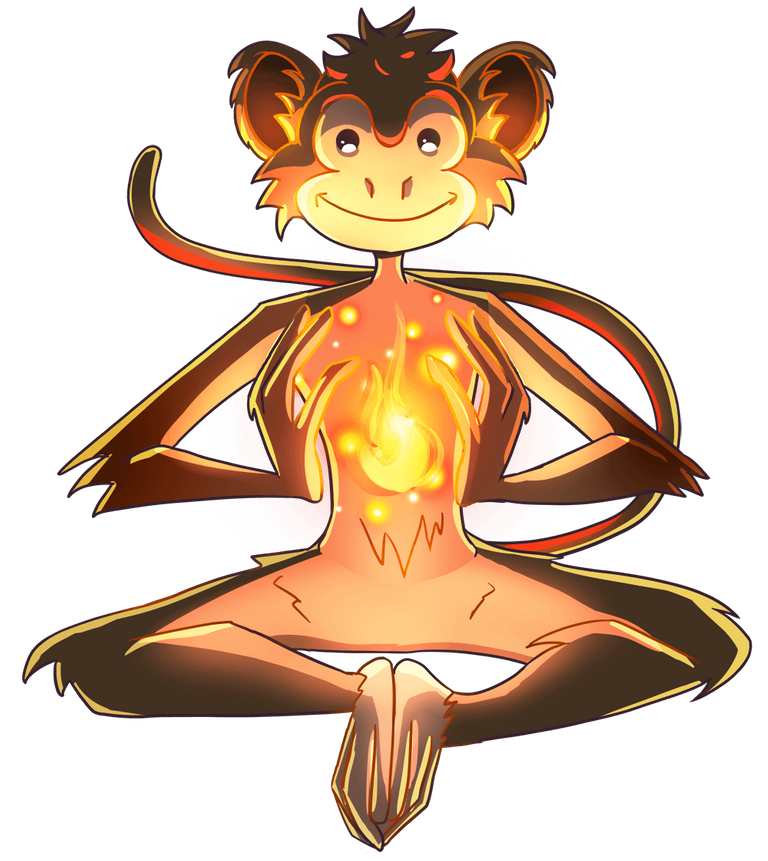 source
I wanted to use the gap that can fulfill with one Mana. My choice was Creeping Ooze what I given priority to Repair ability instead of reducing speed with creeping ooze. I think its role was nothing in this battle. Front monster played very well and finished the game.
*******""""""""""""""""""""""""""""""""***************
BATTLE FOOTAGE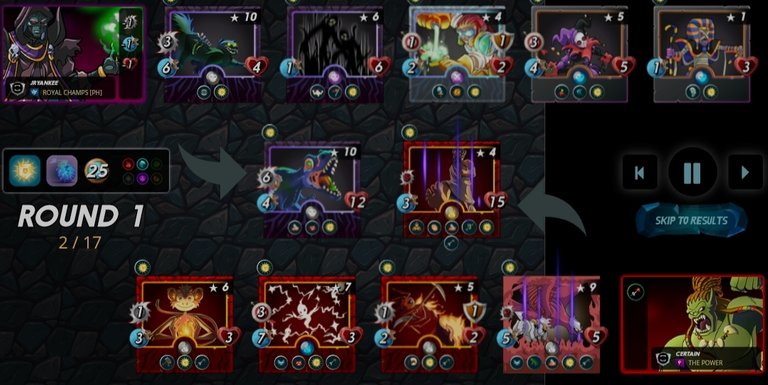 source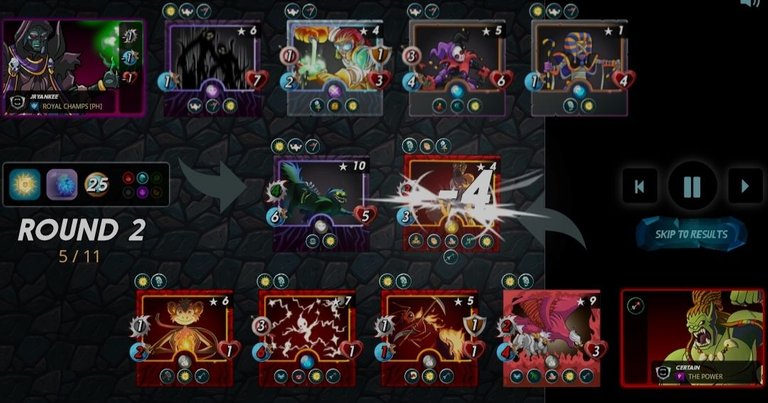 source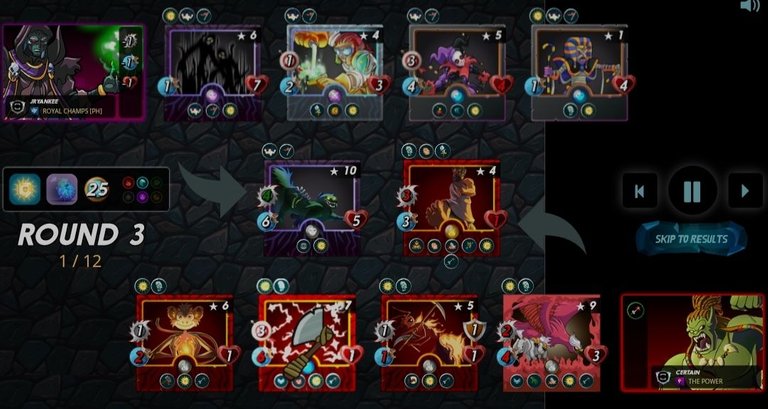 source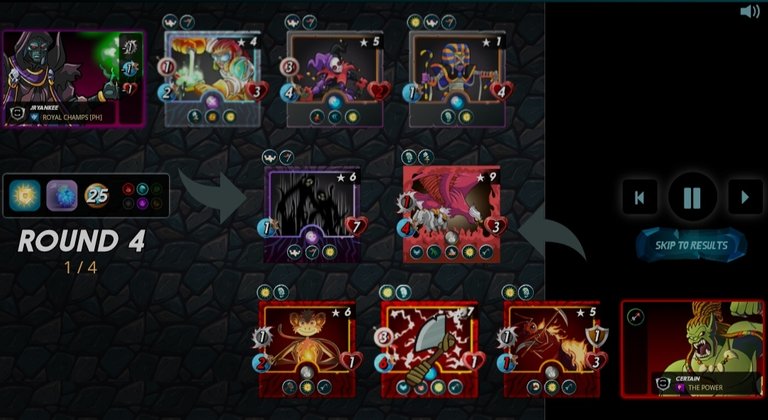 source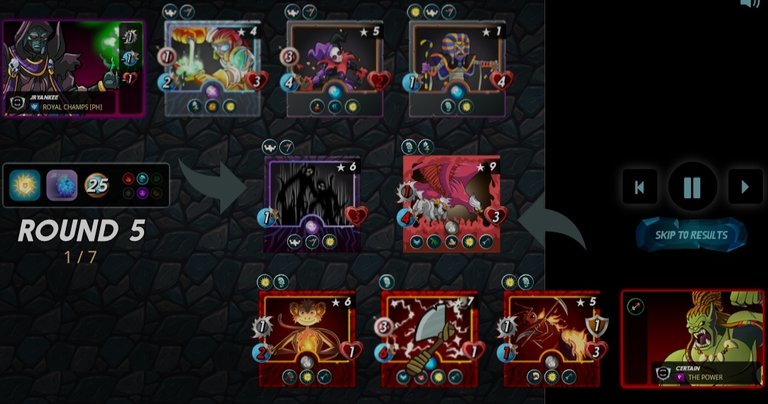 source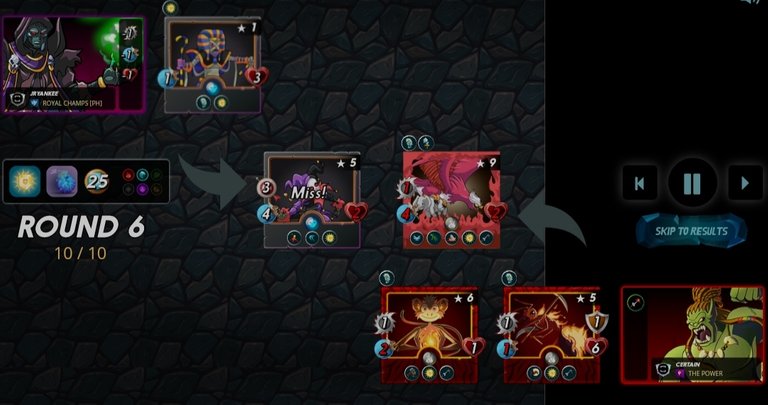 source
source
BATTLE LINK
https://splinterlands.com/?p=battle&id=sl_c6e3a8989fcb4989462b783db2333be8
VIDEO LINK

DID MY STRATEGY WORKED WELL?
To be honest, I lead this battle according to my plan. Couple of time opponent's monster attack otherwise result may be different. If this happens then Ant Miners role become important. Till then it has gained pretty good health. Turning point of this battle was SPARK PIXIE'S first attack that Stun UNDEAD REXX. Over all both team were balanced. My card placing was bonus for me.
DO YOU USE ANT MINER OFTEN WHY? OR WHY NOT?
I am not addicted Ant Miners monster. I have already some good alternative of this card as Cobold miner . I do not use this card often. It is not because it is a bad card but I have no level 6 Ant Miners that is why I give priority to other cards.
+++++++++++++++++++++++++++++++++++
Looking for participate in this battle game then check out this original post from #splinterlands
Here
https://peakd.com/splinterlands/@splinterlands/share-your-battle-weekly-challenge-ant-miners
Declaimer-
All above image and photographs are not mine ,taken from games website
https://monstermarket.io/
Thanks for being here and your patience.
Have a nice day..
++++++++++++++++++++++++++++++++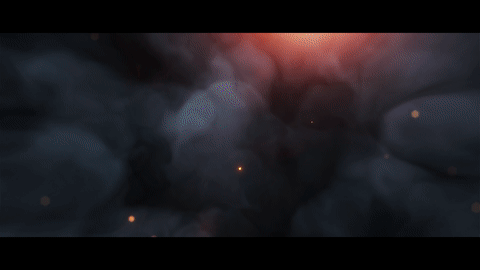 source
---
---