Splinterlands: Bronze Is Still Fun & Profitable

I'm into my fourth month of gameplay on Splinterlands and while there have been many changes, some to my dismay, the game is still fun in Bronze.
The latest change forced newbs and bronze players out of Bronze III in order to earn DEC and while at first this seemed to be a deterrent to a terrible player such as myself, in the end it was ok.
I had never even bothered to notice how long it took me to get to Bronze II before this change and I was surprised by the challenge. But once I made it through there was no turning back and my DEC battle rewards returned and felt substantial for a Play2Earn with DEC over a penny.
I'll admit that I was a slacker this season because I was travelling and didn't want to log in with my keychain at a hotel just to play, but in the last 2 days I made I ended in Bronze 1.
I have the collection power to rub up against Silver but havent decided to make the push yet. But, when my 9 loot chests arrived, I have to say that I wasn't disappointed.
I figure as long as I score a card or two then I'm doing alright. Cards have always been a psychological boost for me and now with those credits instead of DEC in bronze, the cards seem like much more of a reward.
In todays Chests I even managed a Rare card so I'm more than happy. I still feel like Bronze play, where I have the most fun, can still be profitable.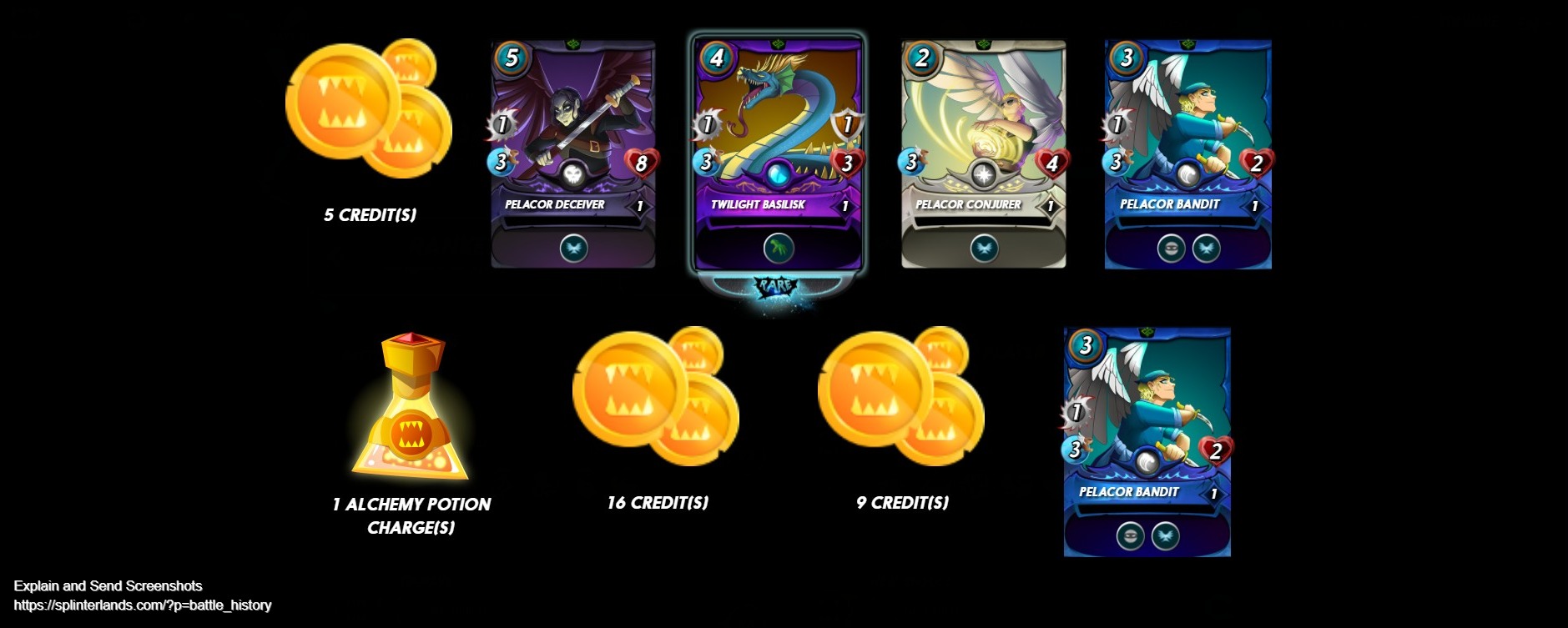 Posted Using LeoFinance Beta
---
---