Splinterlands Just Got Easier?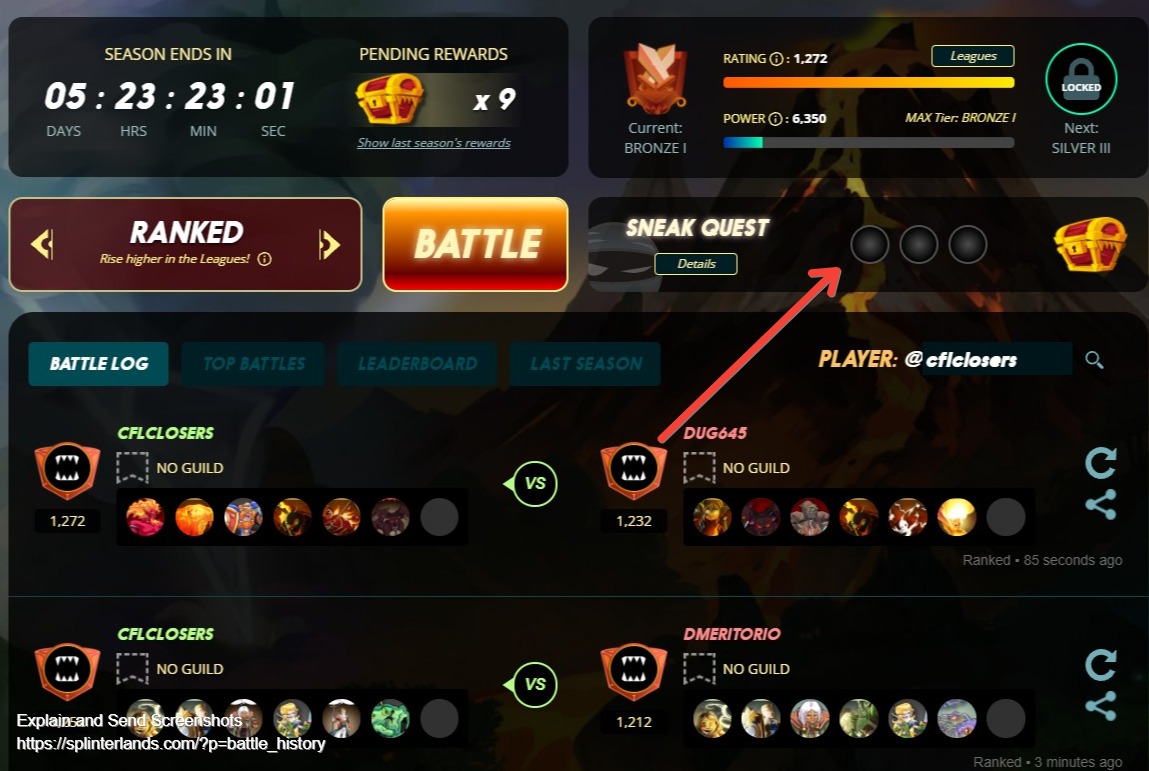 I'm still a newb player in, 4th season, and I'm definitely a daily quest addict. In fact, that's pretty much my only interaction with the game.
So I was thrilled today, I think, to find that the daily quest now only requires 3 victories as opposed to 5 to complete the quest.
That's great news for me because I do a lot of losing in order to get my 1 loot chest as bronze player. One time last week I managed to lose my way from high up into Bronze 1 back to technically being in novice so it really isn't fun.
Even though the bronze loot chests are basically worthless now, it hasn't helped me break my daily addiction. I go for it no matter what and now it seems like it will be a little easier than before.
Maybe now I can wrestle some of my time and attention back from the game but with tons of changes abound you never know where I'll land.
My plan is to sell my SPS next week and then fill back up with the remaining airdrop. I just don't have enough to manage more than a pack or two over the pre-sale so I will be buying my packs after it's over.
Quest on!
Posted Using LeoFinance Beta
---
---