Splinterlands: No Guts No Glory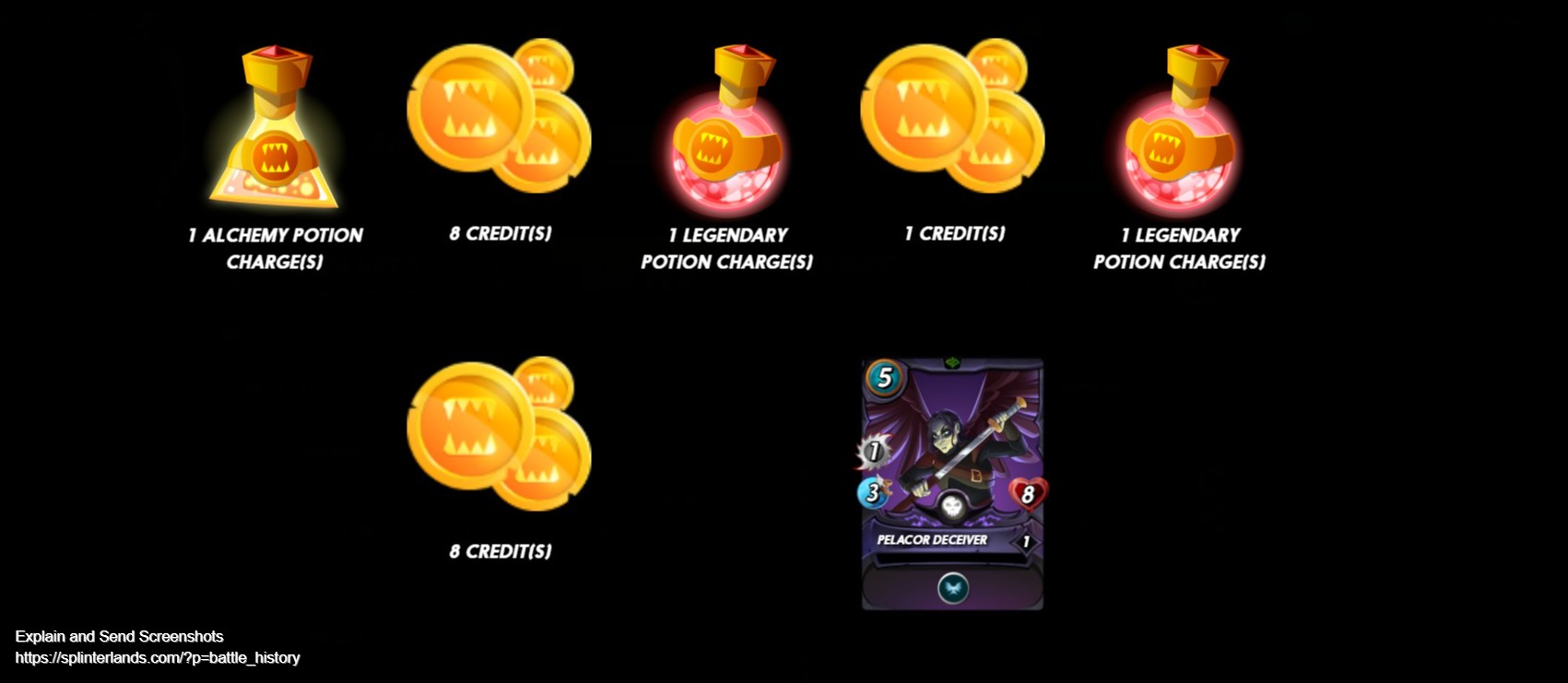 This latest season in Splinterlands was rough for me. Eary on it verified one of my fears. The was that I was the worst Splinterlands player because I was completing quests without even making it to Bronze II.
For those not as lowly in game as me, if you can't get to Bronze II you cannot earn DEC in your battles. Now, I have a decent card collection. In fact, it is enough to get me into Silver so if I ever develop a knack for the game I should be ok.
However, I was on day 10 and still not in Bronze II so I was earning no DEC for my battles. When I finally reached the pinnacle I was still days away from the end of the Season and I feared being slapped backed down and missing out on my coveted reward chests.
So for the first time ever, I stopped my game play. I was so scared of losing out on 2 measly reward chests that I decided to forgo any DEC earnings I might win in battle just in case my battle losing habit strengthened.
It was a calculated risk. I wanted my extra loot chests and that was final. Well, as you can see by the image above, my chests taught me a valuable lesson.
No risk, no reward. I played it safe and Splinter Gods punished me with a lousy hall. I'm sure I could have mustered a lot more DEC during those days than the value of rewards chest but I was too scared to throw caution to the wind.
What's obvious to me is that if I'm in the same position this season I will do the same thing. That's right. I never learn the lesson even when it smacks me in the face. I'm too risk-averse to really succeed in this game and in crypto.
In many ways this is the very reason why Hive is so good to me. No matter what you lose, over time you can always rescue your money by interacting with the blockchain.
However, I aspire to step out of my comfort zone so I am going to try to force myself to let go of the reward chests and focus on earning DEC through battles. Hopefully, I can go on a long winning streak early that will take the decision out of my hands.
Posted Using LeoFinance Beta
---
---