Splinterlands: No More Investing In Quest Potions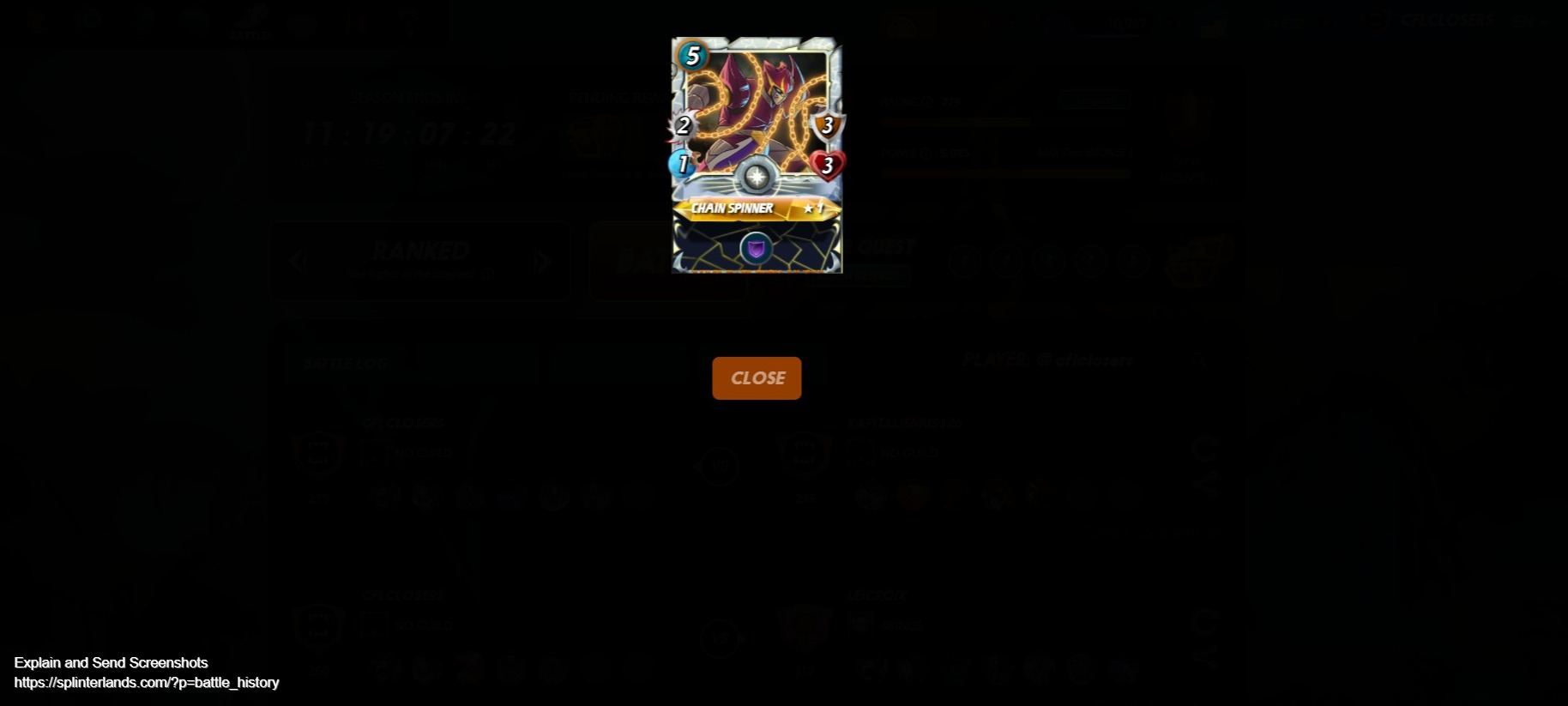 There have been obvious changes to the validity of quest potions as an investment in the last couple of weeks.
I had felt pretty good about myself figuring out that quest potions paid for with credits were a good deal when I first starting playing the game last month. I'm not known to figure stuff out that works lol.
And then, I started reading about the tactic and it was all the buzz. So that reassured me that I was on the right path. As a newb in gameplay quest potions and extra loot chests were really the only exitement I could muster for the game.
My quest potions ran out and I'm back to playing a quest and usually pulling a chest containing a potion or like 4 Dark Energy Crystals. It's been boring but I'm learning the game through battling so it's still worth it for me.
So today as a sign from the gods I lucked my way through a snipe quest and was rewarded with a Chain Spinner. So that was profitable because I spent no cash for quest potions. I only used my time and I think playing right now is a good use of my time.
I need to learn more about the game to profit from it but I honestly believe I will always be a bronze player. I can't see myself playing higher until I get serious skills.
If the price of quest potions were reduced or paying with credits became an option I would definitely spend actual cash to play, but for now I am no longer investing in quest potions. Simply not worth it to me.
I'd love to hear thoughts about how investing in quest potions could be profitable or if I'm missing something in my perspective.
Posted Using LeoFinance Beta
---
---