Wax Is Booming Today, Are Your NFTs Booming Too?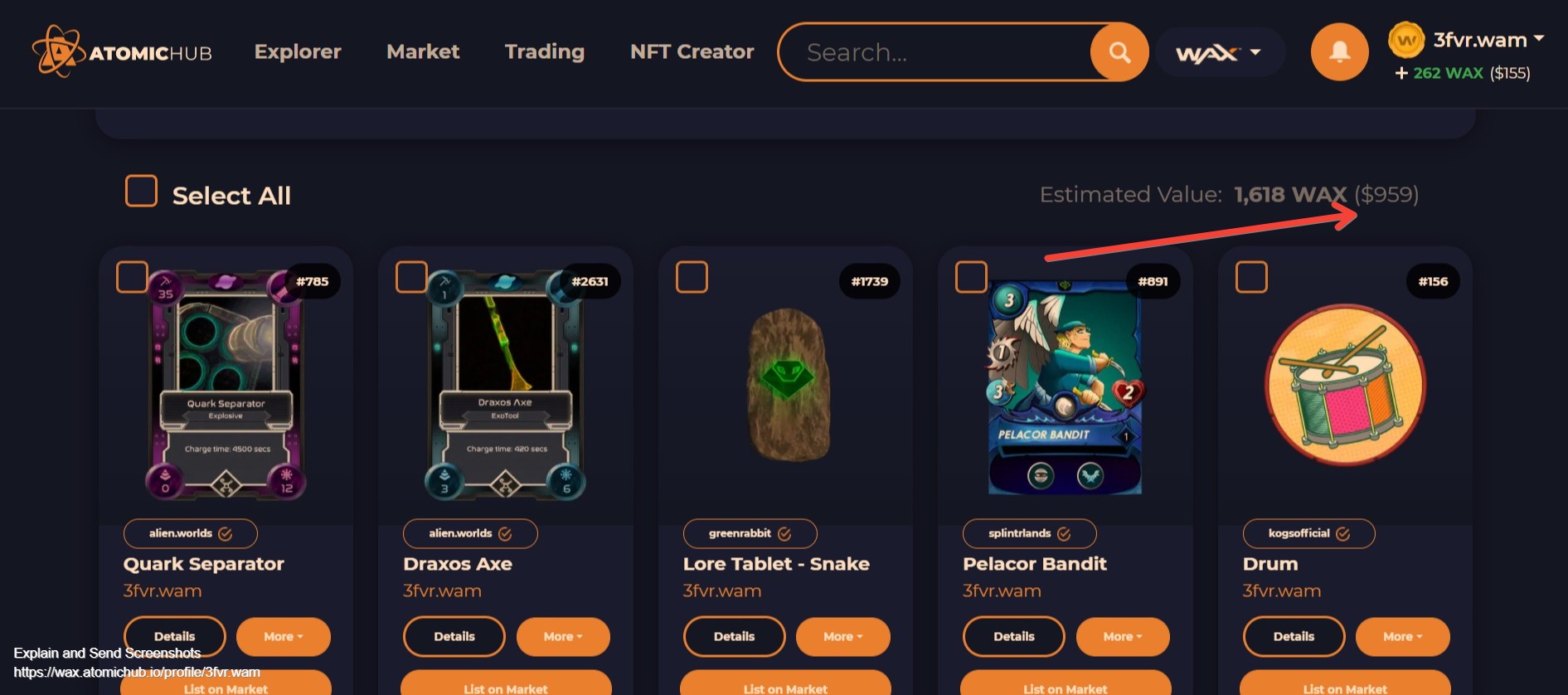 I just happened to check the price of WAX a few hours ago and it was on a tear!
That makes me happy (kind of) because I used to have a nice little stash of it. But it has been so boring over the last few months that I constantly talk myself into buying stupid NFTs for PlaytoEarn games that don't really pan out.
I'm technically not complaining but I really am. My inventory value is up over 60% today but no one buys most of the garbage I've accumulated in my collection. My splinterlands cards are transferred into the game and the NFTs I've picked up in airdrops probably will never even sell for $.01.
But, there's hope. I have some zombiecoin game pieces that could be nice assets if the game catches on. I played a little but never blended my valuable pieces just in case they act like splinterlands cards and are more value as single assets.
In fact, the lowest listed price for my role explorer is $1300 but the suggested price is only $74.
These things are fun to dream about but honestly on days like today when Wax decides to moon I wish I had just held my token instead of buying NFTs. However, knowing me, I wouldn't take advantage of a 60% pop and would just watch the price tank lol.
I'm not sure why the price of wax is moving like it is but would love to hear your theories in the comments. Wax has always been a weird asset for me. I thought it would be a major Kog in the machine but it's never been.
Posted Using LeoFinance Beta
---
---