Splinterlands Diary: Playing With Dragons
I always have a fondness for the dragon splinter deck. One of the dragon deck's greatest strength was the fact that it could be combined with any deck from the other elements alongside the neutral deck.
This mean that the monster cards from dragon deck could be combined with death, earth, fire, light, water AND neutral monsters. That's three decks in total.
That being said, the summoners of the dragon deck are a bit weird. Weird in the fact that the mana cost of some summoners were all over the place. For example, a summoner in the common rarity needed 5 mana but some summoners in the legendary rarity only needed 3 - 5 mana.
There were of course, some exceptions to this like for example, Byzantine Kitty needed 7 mana.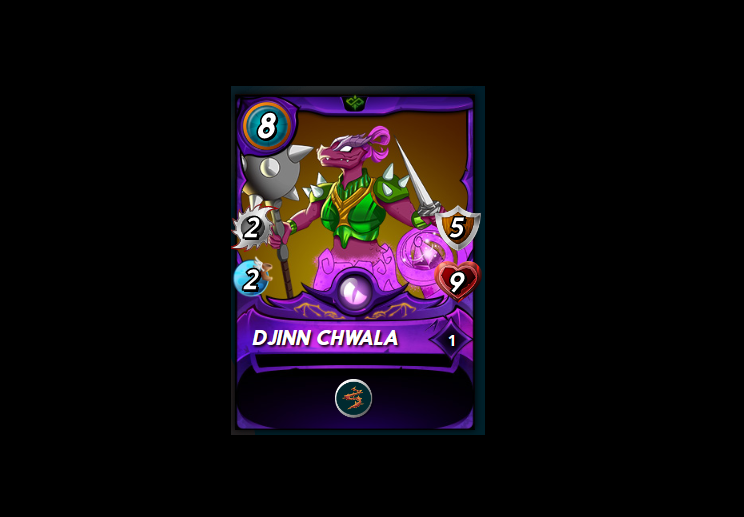 This Djinn Chwala. An epic monster from the dragon splinter deck, and the first epic monster I bought using DEC. Back then she only cost me $1.70+ now she'll cost you $3.30+.
Djinn Chwala is one of the cheapest if not the cheapest epic card you could buy at the moment. And this was despite the fact that she has all around good stats.
Her greatest strength though was the fact that she has one of the most useful ability in the game: Thorn.
One look at Djin Chwala is enough to know that she's a frontline tank with her high armor and health. Coupled this with the thorn ability; any melee monster that attacks her would receive 2 damage in return.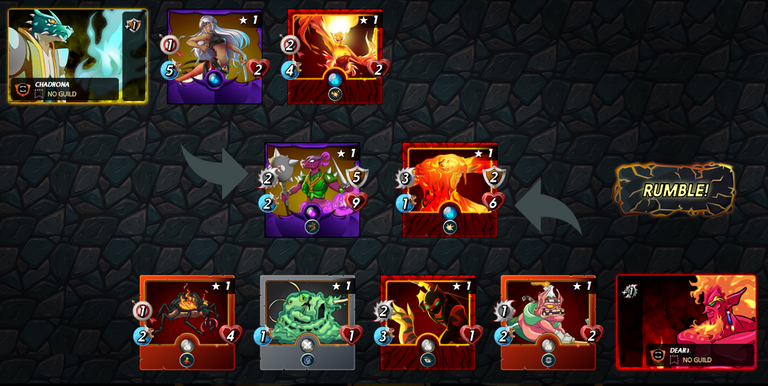 Watch Djinn Chwala In Action Here
There's no doubt in my mind that Djinn Chwala was a great purchase. Thanks to her help I was able to win many ranked battles. Although I don't use her all the time, she rarely fails me once I do.
There were also other useful monster cards from the dragon deck that were not only cheap but also very useful. For example, there's the Naga Assassin which not only have a low mana requreiment (2), but also possessed insane speed (5).
Of course there were plenty more powerful monster cards from the dragon deck but since most of them are really expensive so at most I could only rent them.
That being said, I might add more cards from the dragon deck into my collection in the future but that's something to write about for another time.
That's all for now. Thanks for reading.

---
---
---