Share Your Battle Weekly Challenge! Stone Golem!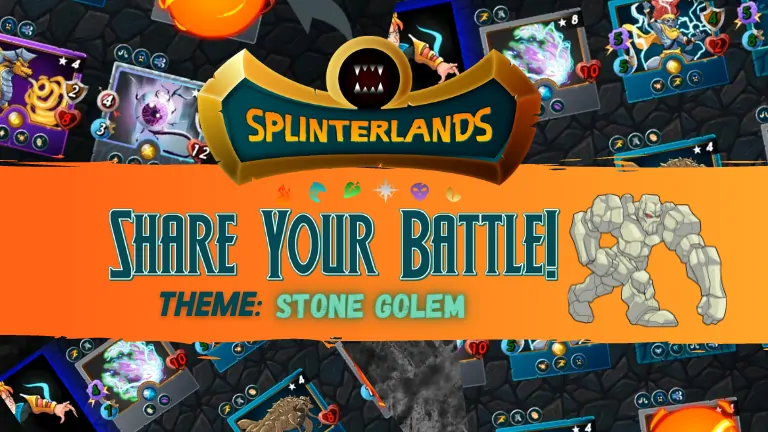 This week's Splinterlands Share Your Battle Weekly Challenge is focusing on an Earth Splinter card from the Alpha / Beta era - the Stone Golem.
The Stone Golem's shield ability can be very useful especially against opponents who like to play with Melee and Range attackers as I will show in my battle later.
Theme of the Week: Stone Golem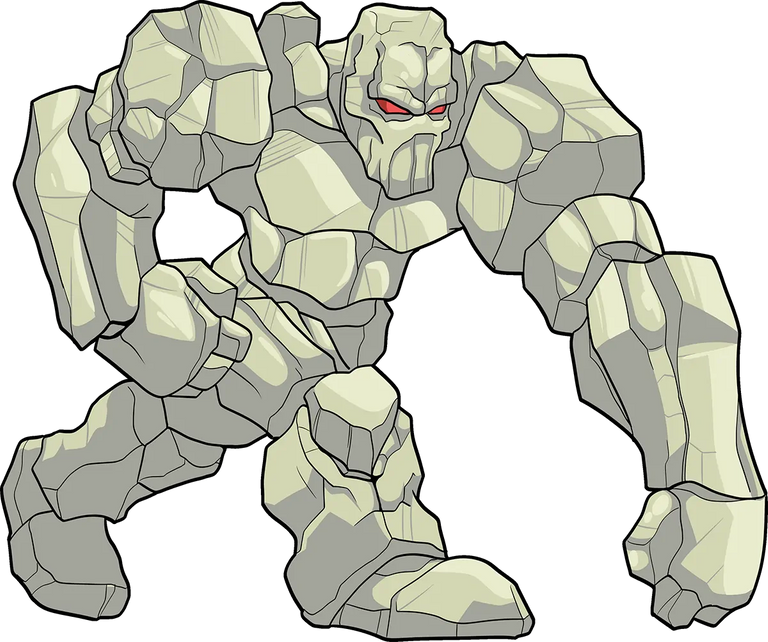 The Rules and My Setup
Healed Out
42 Mana Rule Cap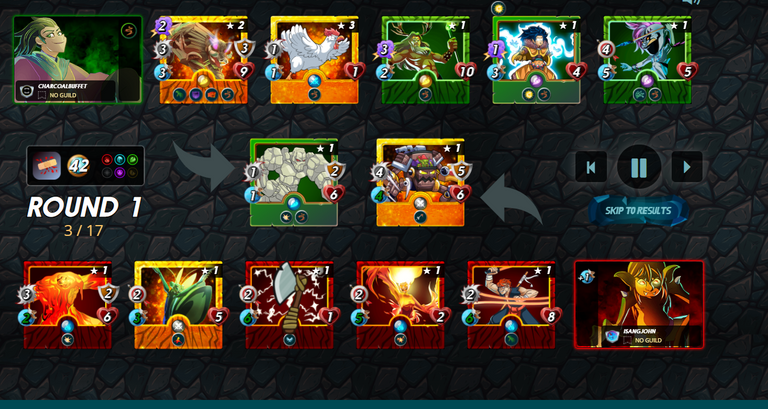 Summoner: Mylor Crowling - To give all my monsters the Thorns ability
Position 1: Stone Golem - To absorb the melee and range attacks with its shield ability
Position 2: Oaken Behemoth - To add melee and magic attack from position 2 with its reach
Position 3: Furious Chicken - just for some buffer space
Position 4: Kron the Undying - magic and lots of health
Position 5: Spirit Shaman - with no healing, I went for its divine shield over a healer
Position 6: Mitica Headhunter - nice range damage from the back
Did my strategy work?
Yes, it worked rather well. You can never predict what cards your opponent shows up with but with him preferring not to use magic attacks, the stone golem was a good choice upfront and you can catch the battle here
Round 1: My opponent's goblin mech is taken down and the stone golem is proving to be a strong front line
Round 2: Thorns help to take out my opponent's Fineas Rage as well with the Stone Golem lasting till the end of the round with one life left. My opponent is down to 2 cards
Round 3: A quick magic attack combo and my opponent is vanquished
Would I do anything differently?
I was lucky that my opponent didn't use any magic attack monsters. That plays into the Stone Golem's natural advantage. I might have gone for the Minotaur Warlord as my tank instead but this played out well in the end.
My thoughts on the Stone Golem
The Stone Golem works well when there's no magic attacks involved. It is sort of perfect if you give it thorns in the no magic and reverse speed ruleset.
It doesn't have the most life and up against magic damage, it is quite vulnerable. Overall, I quite like it and use it from time to time.
---
---