Time To Combine Cards Again
I was looking at my card collection and it looks some have the Rewards cards have accumulated to a point that combining them would be a big advantage over leaving them at level one. Both from a playing perspective as well as a rental one. Here are the cards I'm looking at combining:
Phantasm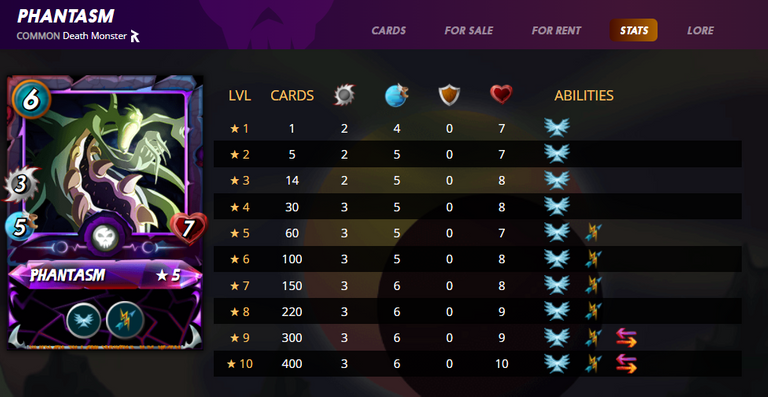 First up is the Phantasm. I have enough cards to level it up to level 5, which will give it the return strike ability. Useful against range attacks
Gargoya Lion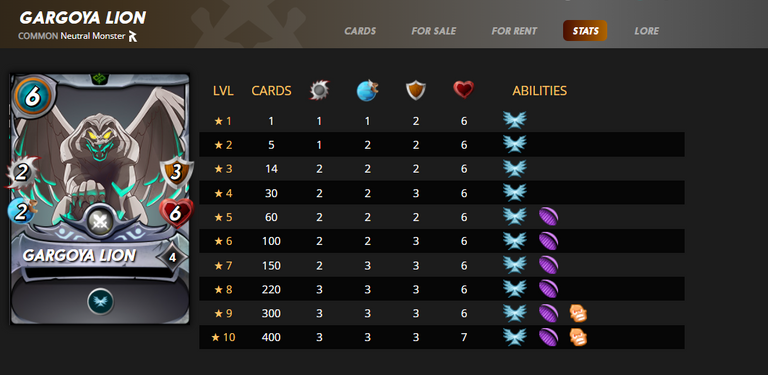 I am one card short of leveling it up to level 4. 2 attack and higher shield are the benefits although admittedly, it is still limited except for maybe the earthquake ruleset.
Pelacor Deceiver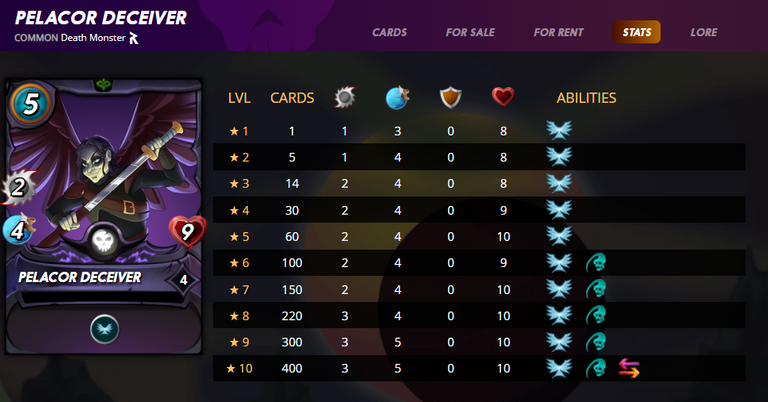 I am also one card away from leveling up the deceiver to level 4. Higher speed, attack and life to look forward to. Will be good in the Earthquake ruleset and on the Death quest.
Pelacor Bandit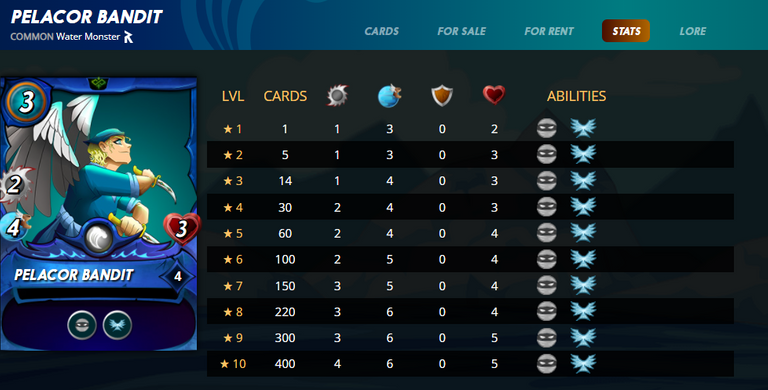 I have enough to level this up to level 4. No new abilities but it does get quicker and 2 damage is the minimum in the Gold leagues in my opinion. Again, useful for Earthquakes.
---
In terms of rentals, leveling up the Pelacors would earn about 1 DEC a day each. Not a lot to be honest and I might only rent out the Phantasm in the end which at least nets something decent.
---
---