What happened to HiveTunes?
What Happened to HiveTunes
HiveTunes was a project idea I had. It was a soon-to-be tribe intended to unite musicians and artists together. A community was already launced, and the TUNES token was available for presale.
However, one night I started getting questions about claiming the TUNES drop on the hive-engine. This was not something that was supposed to happen, so I started investigating. I decided to try fixing the issue, but through a series of events I accidentally destroyed the project.
I wrote this guide to give some insight on what went wrong, and my mistakes. If even one person avoids making the same mistakes I did, this post served its purpose.
Disclaimer: Nobody lost money on this project except myself, as I shut it down almost immediately.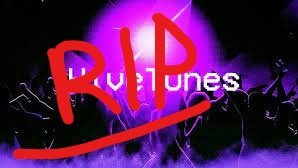 The Mistakes
Some requested I give some insight on what went wrong. I decided to summarize my mistakes, so others can learn from them.
My fatal flaw was not realizing the token was being automatically distributed. I guess this was something in the initial setup I missed.
Every wallet had 200k TUNES ready to claim, and that would of devestated the project. Since the presale was only 500k tokens.
In an attempt to resolve this, I distributed the remainder of the max supply of TUNES to an account. My plan was to hold this until the Hive team came back with a resolution, and I would burn the tokens. That way nobody would be able to claim the tokens.
However, I was quick to learn you cannot modify the max supply after the token was created. I also learned that burning tokens does not remove them from the total supply.
So what can you learn from this?
DO NO MAKE ASSUMPTIONS when using the blockchain.
Know what you are doing before attempting anything (burning, distributing tokens). My "Damage Control" was the fatal mistake.
you cannot undo mistakes, so don't make them.
SLEEP. I was up for about 50 hours straight, and was not making the best decisions.
Conclusion
Hopefully this can provide some insight. Luckily, nobody fell victim to my mistakes except myself. I will be watching from the sidelines for a bit before I attempt a new project. That way I can learn and grow and hopefully avoiding similar mistakes in the future.
---
---