QID YUFF | splinterlands fanart
Hello bloggers, how are you? This time I show you one more fanart from @splinterlands game. This time I wanted to recreate one more creature.
Hola blogueros, ¿Cómo están? esta vez les muestro un fanart mas del juego de @splinterlands. Esta vez he querido recrear una criatura mas.
---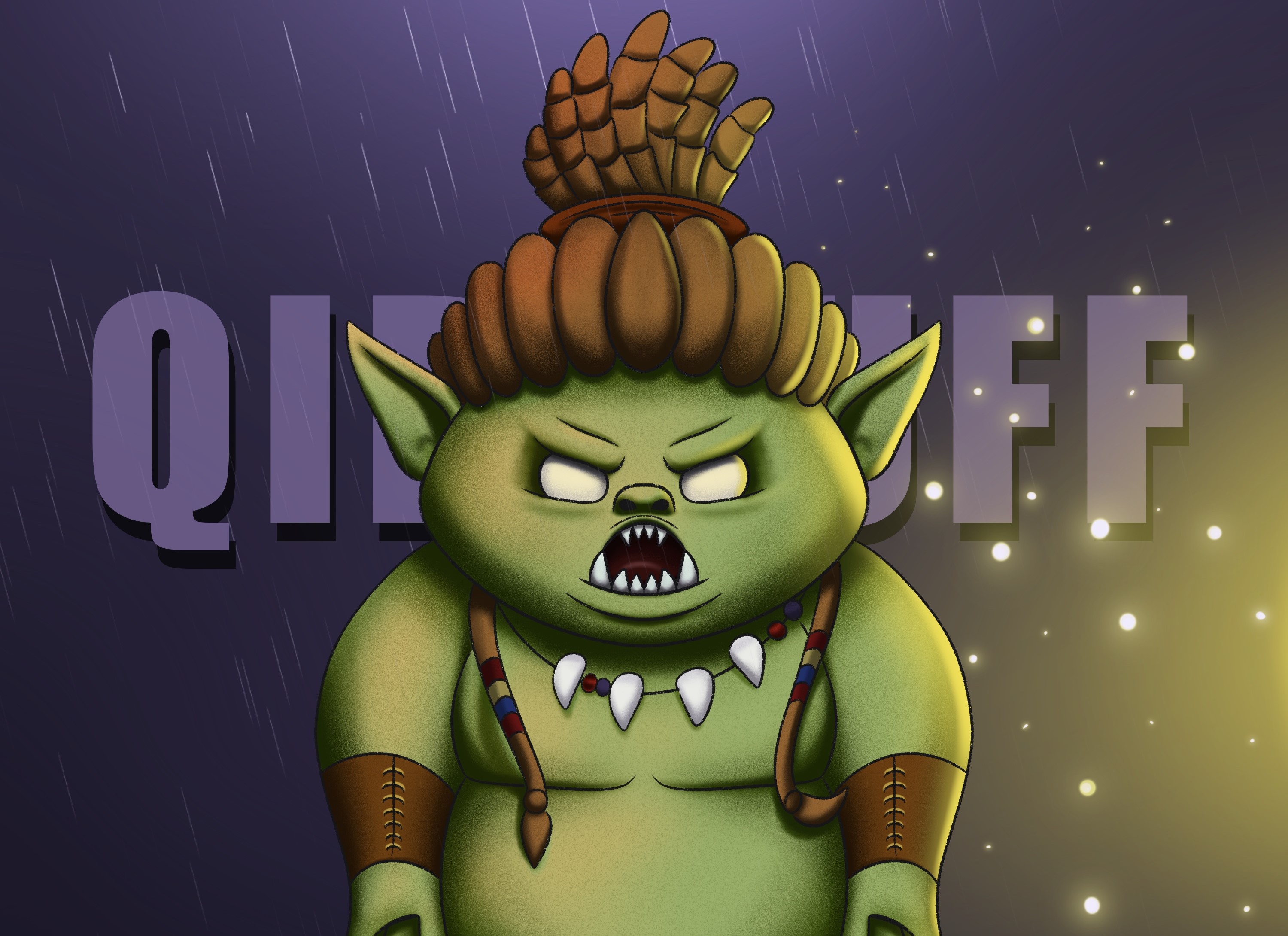 QID YUFF➬
Hello bloggers, how are you? This time I show you one more fanart from @splinterlands game. This time I wanted to recreate one more creature. I feel that I get along better with these characters, than with human characters Xd, and I really enjoyed doing it. This time I made a fanart of QID YUFF who is a very powerful troll from the burning lands in the fantastic realm of splinterlands. I tell you how it was to draw him a little bit about this character and the step by step.
Hola blogueros, ¿Cómo están? esta vez les muestro un fanart mas del juego de @splinterlands. Esta vez he querido recrear una criatura mas. Siento que me llevo mejor con estos personajes, que con personajes humanos Xd, y me ha gustado mucho hacerlo. Esta vez he hecho un fanart de QID YUFF quien es un muy poderoso troll de las tierras ardientes en el fantástico reino de splinterlands. Te cuento como fue dibujarlo un poco sobre este personaje y el paso a paso.

Reference/Referencia: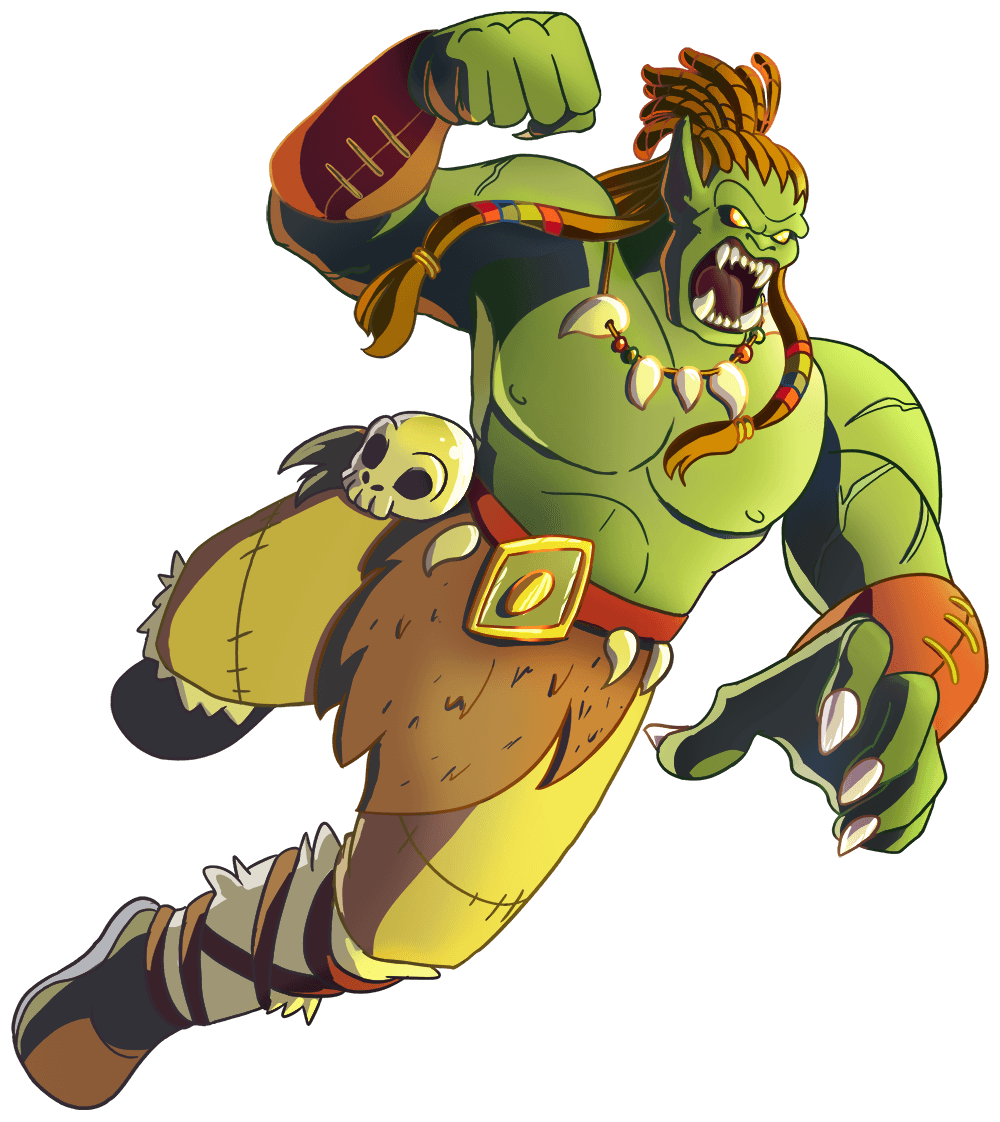 QID YUFF
Link to reference card /Link de la carta de referencia

⚪ Process/ Proceso
In the sketch I gave some oval strokes for his body and an inverted triangle to make his head. Once I had that guide, I started to build the character, as I wanted him to be fat and stocky and not have as defined muscles as the original. I like to give a fluffier image to the characters and I imagined this troll just like an angry fatty XD. I had to change the facial features several times because I wasn't sure if he looked better with big or small eyes, in the end I went for a small face XD.
En el boceto di algunos trazos ovalados para su cuerpo y un triangulo invertido para hacer su cabeza. Al tener esa guía, empecé a construir el personaje, ya que quería que fuera gordo y fornido y no tuviese los músculos tan definidos como el original. Me gusta darle una imagen mas esponjosa a los personajes y imagine a este troll justo como un gordito enojado XD. Tuve que cambiar las facciones del rostro varias veces porque no estaba seguro si se le veía mejor los ojos grande o pequeños, al final me fui porque tuviera la cara chica XD.

I had a contradiction with the color. I wanted to keep the green tone of her body from looking so vibrant, but I think it ended up being so. The fact is that I added an opaque green for her base and then added the other tones, and for her hair I mixed some brown tones with reddish tones as well. Most of the accessories carry the tones very similar to the original.
Con el color tuve una contradicción. Quería no se se viera ese tono verde de su cuerpo tan vibrante, pero creo que al final termino siéndolo. El hecho es que agregue un verde opaco para su base y luego fue agregando los otros tonos, y para su cabello mezcle algunos tonos marrones con rojizos también . la mayoría de los accesorios llevan los tonos muy similares al del original.

One thing that keeps surprising me about splinterlands characters is their LORE or rather the story behind them. I love before making the fanart, to read their story so I can get more inspiration. On this occasion, I was fascinated by a very striking trait or skill that this specific troll has. First of all, despite being so powerful, he has not bothered to learn his native language, why? maybe it's because he doesn't need to.
He also has a special ability that I had never heard of another mythological creature like the troll. This in itself is a kind of rune that attracts too powerful entities when he is in battle, so much so that it is not necessary for him to do anything, he just watches while these monsters do their dirty work. Simply excellent.
Una cosa que me sigue sorprendiendo de los personajes de splinterlands es su LORE o mejor dicho la historia detrás de ellos. Me encanta antes de hacer el fanart, leer su historia y así poder inspirarme mas. En esta ocasión, me ha fascinado un rasgo muy llamativo o habilitad que tiene este troll especifico. primero que a pesar de ser tan poderoso no se ha preocupado por aprender su lengua nativa ¿ por qué ? quizá es por no le hace falta.
Además tiene una habilidad especial que jamás había oído hablar de otra creatura mitológica como el troll. Este en si mismo es una especie de runa que atrae entidades demasiado poderosa cuando está en batalla, tanto que luego no es necesario que el haga nada, solo se queda mirando mientras estos monstruos hacen su trabajo sucio. Simplemente excelente.

To finish in the background I placed a neutral purple color and created an atmosphere of rain and water on the floor too Xd, I only used one backlight normally I use two but this time I didn't think it was necessary. What do you think about this character? I loved it, I would like to know much more about him. Let me know what you think.
Para finalizar en el fondo coloque un color morado neutro y cree una atmosfera de lluvia y agua en el piso también Xd, solo use una contraluz normalmente uso dos pero esta vez no lo creí muy necesario. ¿ que te ha parecido este personaje? a mi me ha encantado me gustaría saber mucho mas sobre el. Déjame saber lo piensas.

❉ Here is the final result of the Illustration/Aquí el resultado Final de la ilustración

Original Illustration by:@chopiliart (Oropezart)
🖌Ilustración Original por @chopiliart (Oropezart)
Program:Procreate Duration: 5 hours
Programa: Procreate Duración:5 horas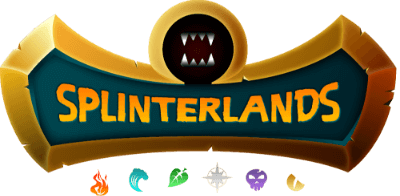 ➽The separator banner was created by me especially for this post and is my property.
➽El banner separador fue creado por mi especialmente para este post y es de mi propiedad.
Do you like it?
¿te ha gustado?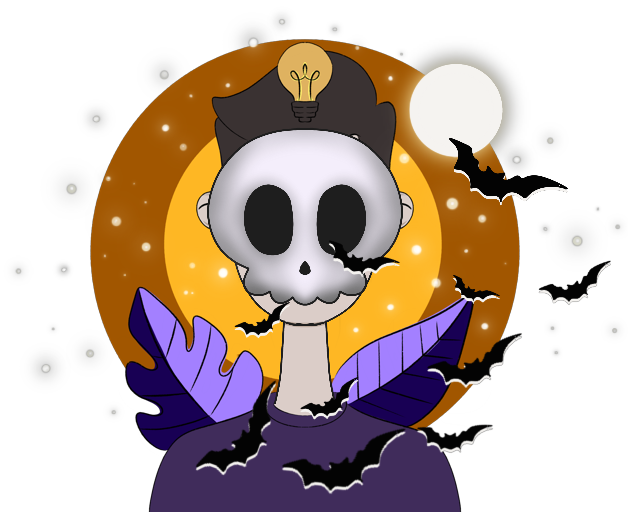 Original illustration by:@chopiliart (Oropezart)
ilustración original por: @chopiliart(Oropezart)
I hope my article has been to your liking, leave me your opinion about
illustration and if you have any questions about
illustration you can ask it and I will gladly answer in the comments. Until another post.
Espero mi artículo haya sido de tu agrado, déjame tu opinión acerca de la ilustración y si tienes alguna duda sobre ilustración puedes hacerla que con gusto responderé en los comentarios. Hasta otro post.
Follow me on/ Sígueme en instagram: @oropezart.digitalart
NFT available at /NFT disponibles en : Opensea
Translation by/Traducción gracias a: Deepl


---
---