After Last Season of Splinterlands - Up to Champion III League!
I completed this season at Champion III League. I tried so much to league up to Champion II this season and I couldnt.. It was one of the best season for me.
I completed this season in 593th rank in Champion III. I opened 76 chests in season rewards. The number of chests are up but the value of rewards down!!!
Here is my rewards after last season. It was one of the worst rewards for me Eve I completed this season in Champion League. I didnt get any Gold Card and Legendary Cards.. I got lots of Alcemy and Legendary Potions...
Chest Tier: Champion
Summary
2512 DEC
4274 Merits
0 Legendary Card
0 Goldfoil Card
1 Epic Card
5 Rare Card
17 Common Card
11 Alchemy Potion
7 Legendary Potion
1 Chaos Legion Packs
Cards: $0.430 (24)
Potions: $8.318 (18)
Packs: $2.738 (1)
DEC: $1.720 (27)
Merits: $4.374 (7)
TOTAL: $17.580 (77)
AVG: $0.228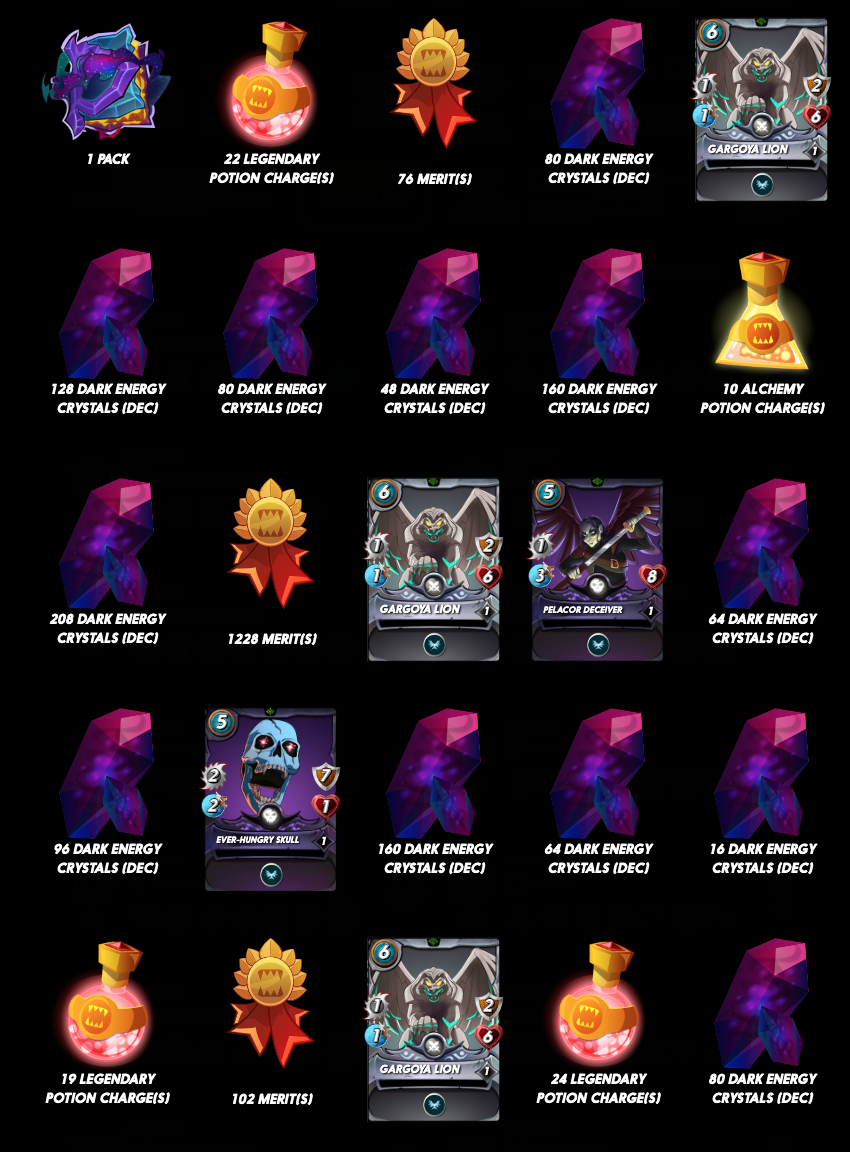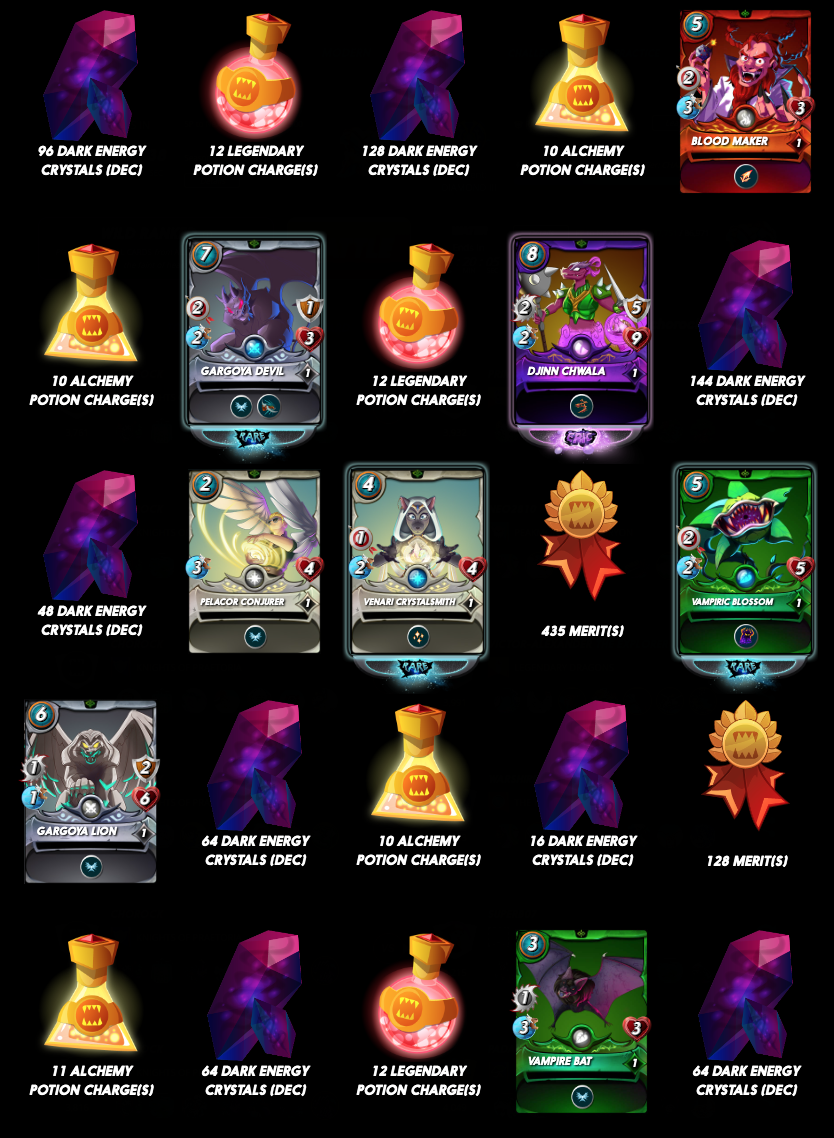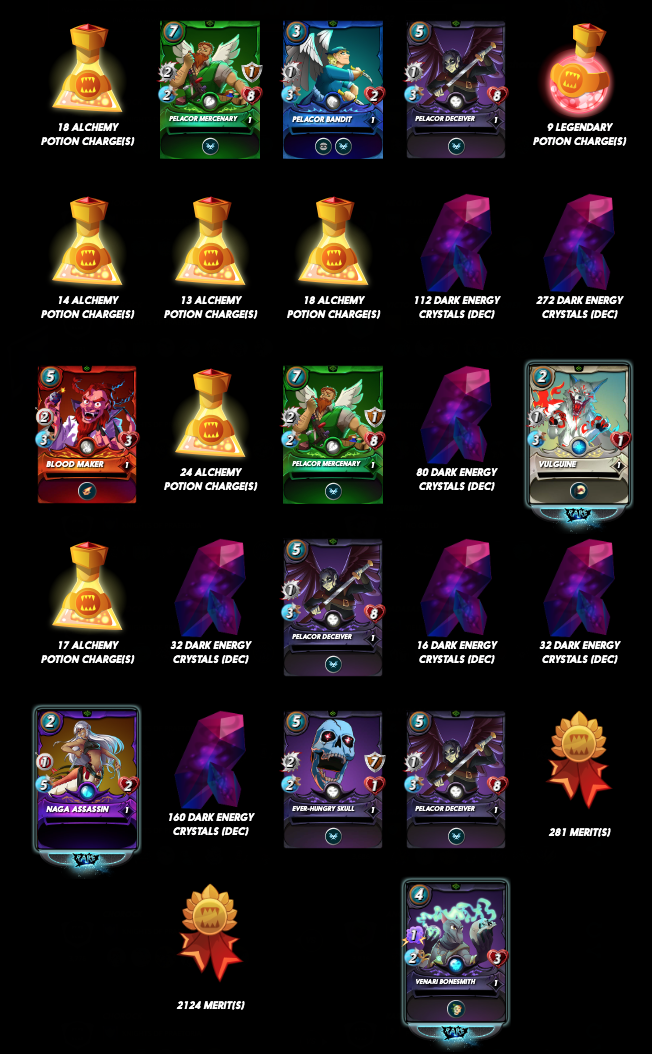 As I said, Even I completed this season in Champion III I didnt get good cards. I opened my chests in tier Champion. Rewards should be better!
Last season I played 942 battles and I got 436 wins. My win rate was 46,28%...
My statistics increased this season.
I hope next season will be better!!
We will see...
Posted Using LeoFinance Beta
---
---