Hive Price Technical Analysis - HF25 Effect
Today, Hive pumped from 0.31 USD to 0.45 USD. It is great jump bearish martket. Hive entered death cross a few days ago after HF25 and price going up. You can see same price reaction after entering death cross.
200-day average is great resistance after deathcross bounce. It may also means ''death cat bounce''.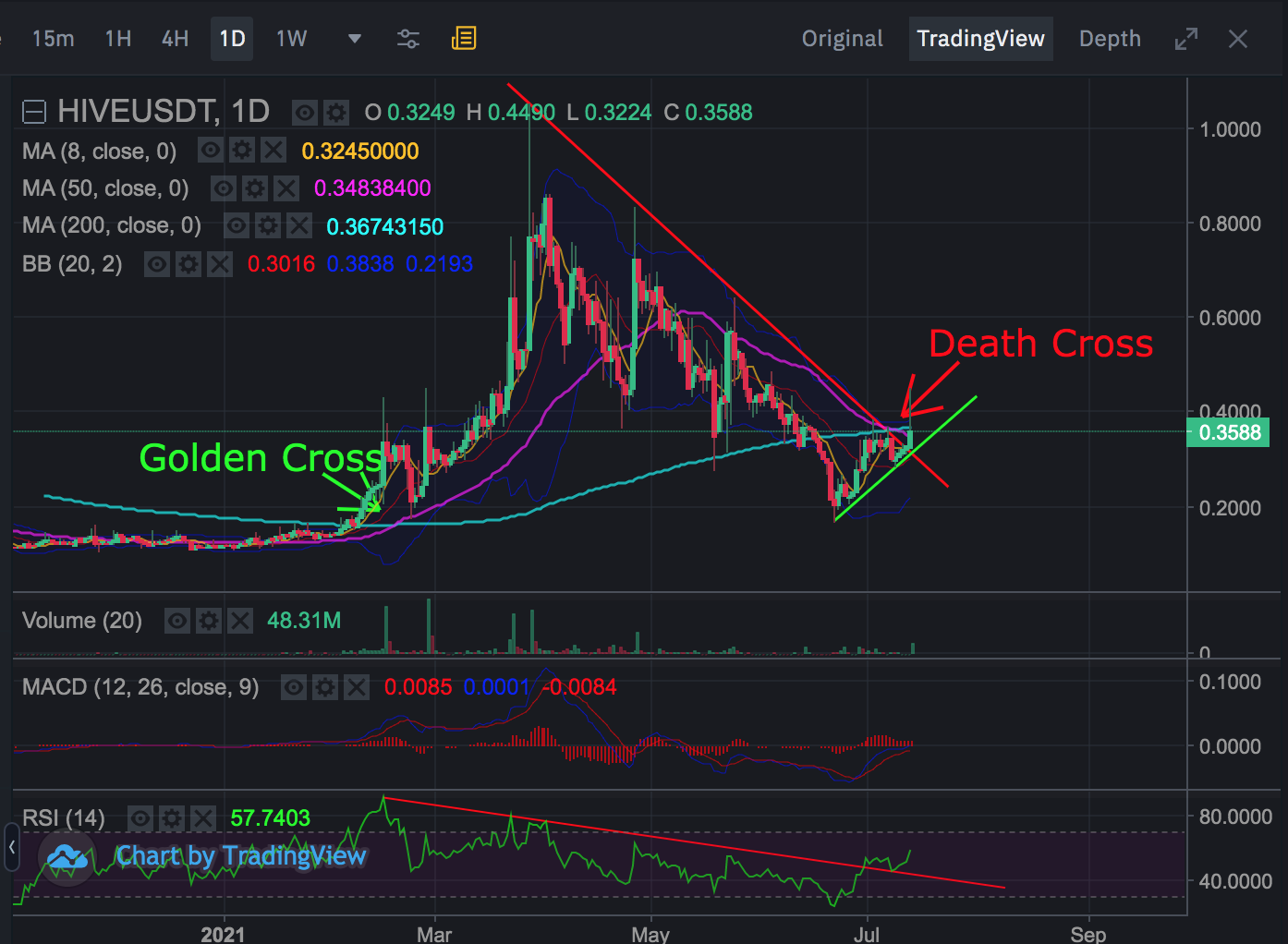 Today Hive broke price resistance coming from 28th March which is my birthday :)
Hive broke RSI resistance a few days ago and made correction.
I think we have no uptrend signal on market. It's good to be careful...
So why did it jump?
1st reason may be HF25
After death cross, It is possible to see this bounce...
RSI coming from 3 months ago, broken.
NFT coins are very popular lately. Could Splinterlands also contribute to Hive's being on the list of the most increasing ones today?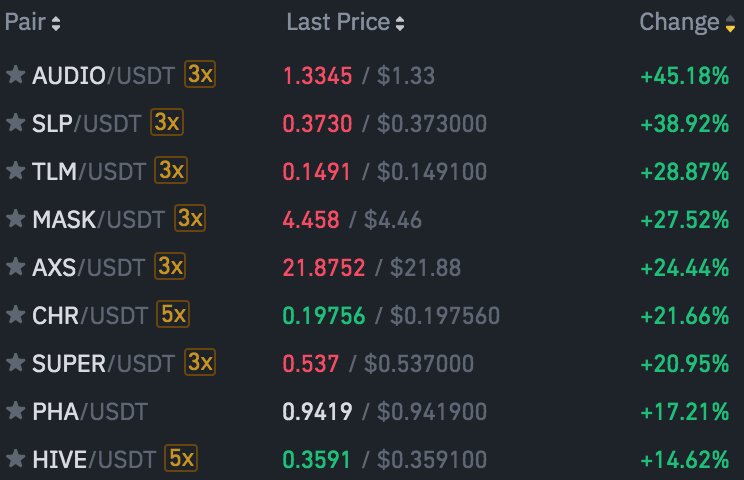 For me, this reason may not be imaginary.
Let's see...
Posted Using LeoFinance Beta
---
---