Making Splinterlands A Business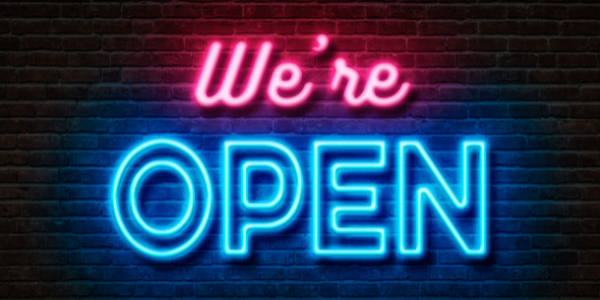 A hobby you do when ever time allows, a business has a regulaar schedule. I schedule my #splinterlands actitivites late in the evening. That way I won't be interrupted. Especially at this point, because everything is so new. Learning how to stack your deck properly is quite challenging.
Hobbies cost you money, but a business will make you money. Knowing this I have made some small investments in Splinterlands. That is right I bought a few cards because I had 1.2 in liquid hive tokens. I had been itching to buy some cards so I bought some lol.
1st Card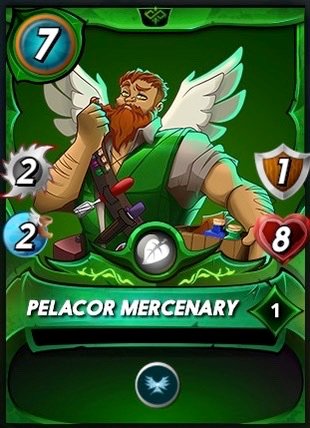 The reason I purchased Pelacor Mercenary was two fold. First the speed is a 2 with a life of 8, and damage of 2, plus he can fly and evade attacks from those that can't fly. For my current level and budget, a card that has an attack of 2 or above, and a speed of 2 or above is what I am looking for.
I am a fan of the Pelacor family of cards they do very well for the way I play. A small goal of mine is to own all of the Pelacor cards
2nd Card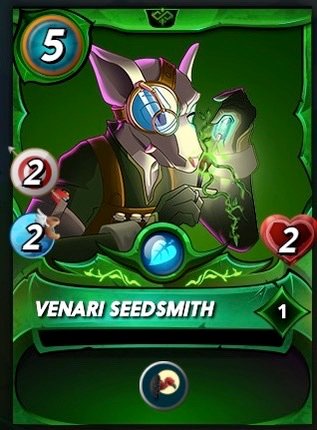 The reason for choosing the Venari Seedsmith. The range attack and speed are both 2 with a mana of 5. The life is low only 2, but it's power is to gain 1 point of life every time a monster dies. I found that so facinating that I had to buy it, and the price was right.
I aquired those cards with earned Hive so now out put of fiat, plus they boosted my power to 150, so that is another plus. Cards equal power. Plus more cards better will give better game play.
Currently I am at Bronze 3 and have made it up to Bronze two, but normally get knocked back down to novice. My hope is with more play, and more cards that I will be able to get up to Silver and be able to stay between silver and bronze.
That was just yesterday's investment, My goal is to be able to make several small investments throughout the week. Many small investments making big differences over time. Everyday this month I will be sharing my splinterlands business process on #ctpcontent.
---
---