Purchase of 200 Untamed + Surprise Packs 🎁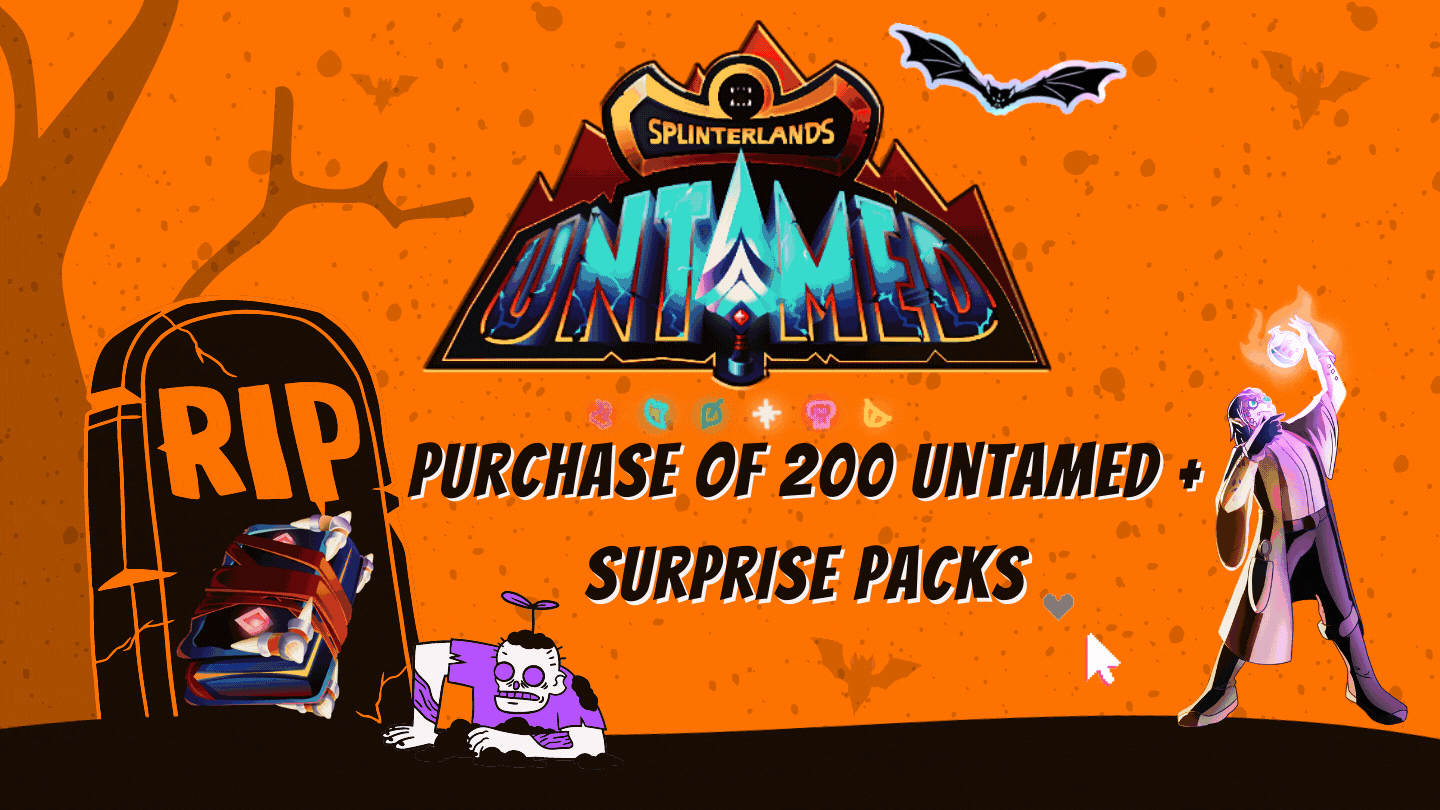 Last week we witnessed the end of another Splinterlands edition called "Untamed", this edition brought us a great number of cards, taking into account that 72 of these were monsters and 13 were summoners, which gives us a total of 85 cards in a single edition, surpassing the total number of cards of past editions such as "Alpha and Beta". Based on this, I want to congratulate the @splinterlands team, for bringing us one of the best editions of the game, with amazing cards and abilities that allow us to experiment and increase our skills in battle.


Another valuable fact about the "Untamed" edition is that it has been the card edition with the highest number of packs sold in the main game store so far, meaning that a total of "1,500,000 Untamed packs" were sold, which is a great figure, ranking above the old editions, which sold the following total:
Alpha: 300,000 Packs.
Beta: 900.000 Packs.
Promo Orb: 200.000 Packs.
Azmare Dice: 300.000 Packs.
We are now waiting for a new edition of cards in the game that will probably bring us many more surprises and incredible stories. This new edition is called "Chaos Legion", of which many details are still unknown, only having information that we will be able to see this new edition by the end of August of this year. In addition to this, they will surely bring us really cool and useful cards to raise our battle skills more than ever. However, this raises an additional question for me:
How many packs will be available in the store once "Chaos Legion" is officially released?
Will they surpass its predecessor "Untamed" edition in number, time will tell, and we just have to be attentive to the next news that @splinterlands will release in the future.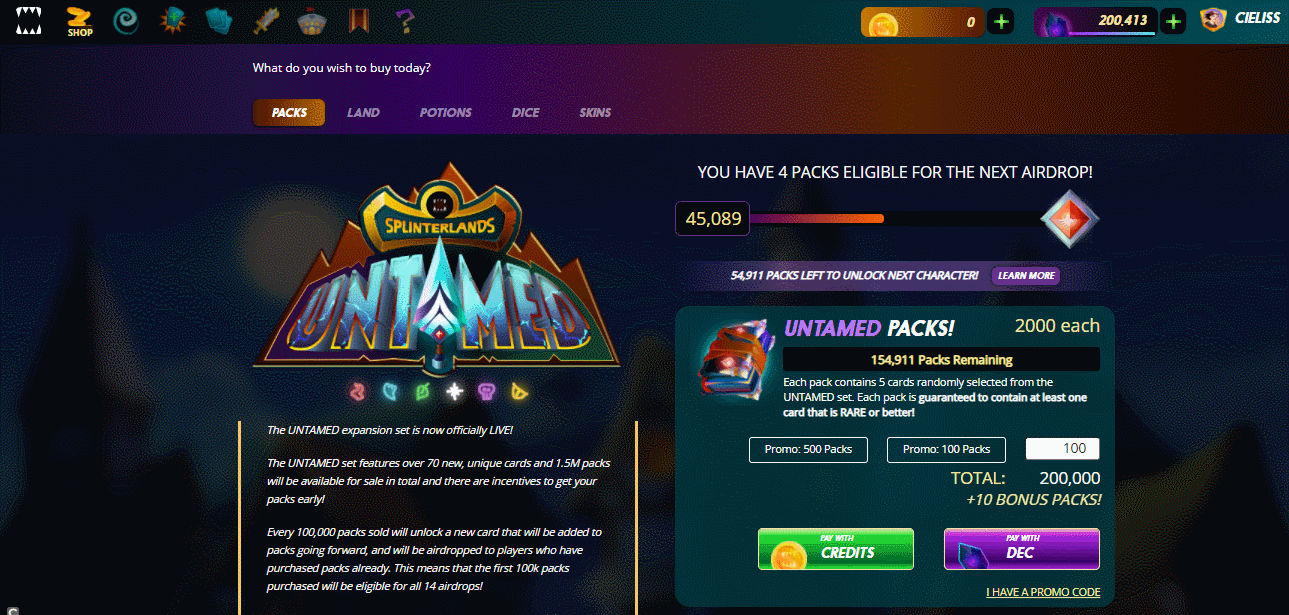 Before this edition of "Untamed" was finished, I wanted to get some packs in order to have some uncovered packs for the future and of course, to have the opportunity to feel the thrill of uncovering some of them, hoping to get some cool cards, allowing me to get high rewards that I will most likely use to increase the power of my deck, while trying to establish myself among the top places in the "Diamond" league, in which I am currently playing, in order to get some DECs at the end of each season.

Based on this, I bought approximately 200 Packs before they were completely sold out, and that, so many are bought daily, that 100,000 of them disappeared from the store in just 4 days. Of the packs I purchased, I only opened 10, getting really cool rewards, which I will share below:
I opened the packs 5 by 5.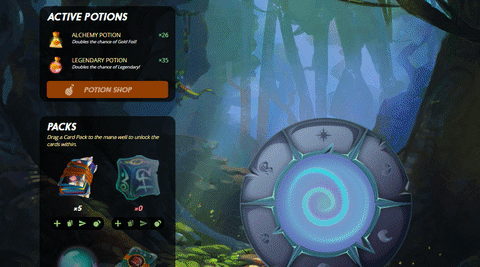 Dragon Legendary SCALE DOCTOR Gold.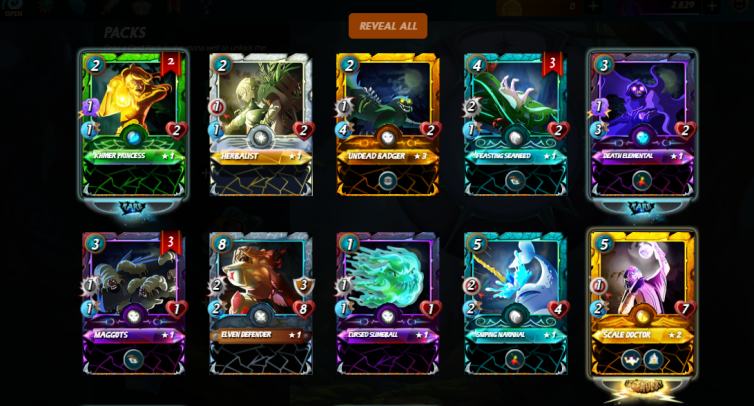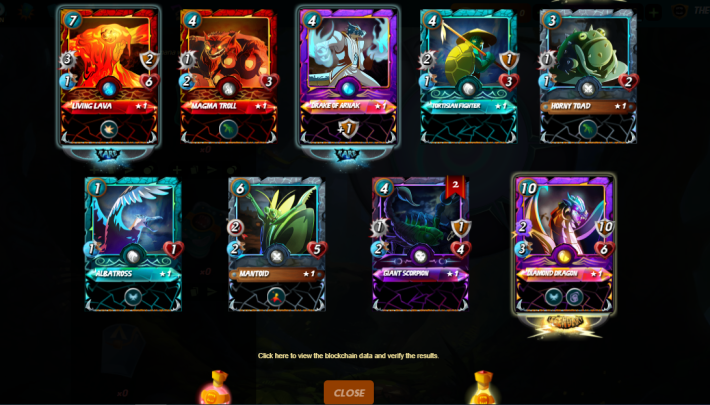 To conclude this publication, I am very happy for the cards and rewards I have obtained since the "Untamed" edition was released in the official store of the game, highlighting that this has been my highest reward and I did not want it to go unnoticed, in addition to this, I look forward to the next edition, I guess it will bring many surprises and new skills that will make the battles even more intense.
---
¡I invite everyone to join Splinterlands, the best game based on chains of blocks, full of adventures, battles and strategies where you will have fun and get rewards according to your league!
---

---

Join the official Spanish community here Discord
---
---