Top 3 | My favorite summoners of "Chaos Legion" 💕
Image created in Canva

It is a pleasure to be here and create content of one of the games that I am most passionate about playing, which of course is @splinterlands, this time I want to post about something very interesting that I have been doing in the past, which is to analyze and detail the new cards under the new edition of "CL", however, this time I will talk specifically about the new summoners under the edition of "Chaos Legion", highlighting my 3 favorite cards that, according to my criteria are very useful in battle.
To cover the analysis of these cards and their characteristics, I will start by detailing from the most important to the least relevant, according to the way they can be used in battle and how they can truly be useful for many of the players that battle day to day in "Splinterlands". I must emphasize that this is my opinion, imagining several scenarios of how with these summoners we can increase the power of our team or neutralize our opponent's cards with a certain offensive.
Without further ado, please join me...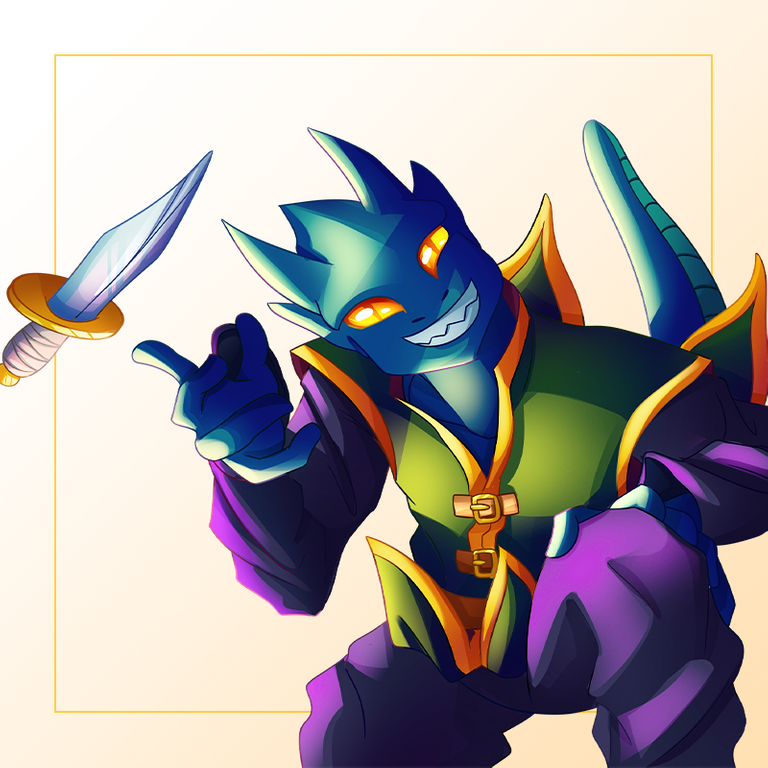 This is a great card and of course, an excellent summoner, being the number 1 of my favorites in this TOP 3, which is thought not to increase our offensive or intrinsic abilities of our cards as is the custom in the strongest "Splinter" of the game, but rather to neutralize our opponent by decreasing important attack characteristics that can really decide crucial battles. You can't imagine the ability that this summoner has to decrease some very deadly ability increases, such as the strongest summoner of the fire team, "The great Yodin Zaku", which has the ability to increase +1 point to the ranged attack.
In addition, "Quix The Devious", has more hidden uses than it reflects at first glance since for example there are many specific rules where the "Range" attack must predominate for all cards, and having "Devious" on our side, can give us an important advantage in neutralizing and diminishing this range attack power and give us the opportunity to attack first in many opportunities and it is just the beginning. Another example is to use this summoner when the cards that have ranged attack, attack from the first position, if you look a little, it comes in handy, as this is a card that can adapt to many styles and rules of battle.
---
Design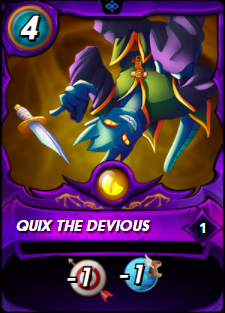 I really liked the design of this card, both the background and the contrast provided by the new "Chaos Legion" frame, make it look amazing and stand out a lot. Also, the image of the creature itself is very good, a kind of bandit with a dragon body, able to deceive his opponents, having specific qualities to be able to decrease the power and speed of the opponents with whom he faces, being also very skilled at a glance in stopping attacks from a distance, according to the knife that is very close to his left hand.
---
Main stats
In this section it is very obvious what I have to say, this card can decrease in -1 point the "Range Attack" and also decrease one of the most important characteristics of the game that helps to define important battles such as "Speed", also in -1 point. Something that as I have already mentioned is incredibly cool, since the possibilities of establishing strategies with this summoner are quite wide, either for the speed itself or for the range attack. Finally, this summoner has a mana cost of 4 points and is a "Legendary" type card.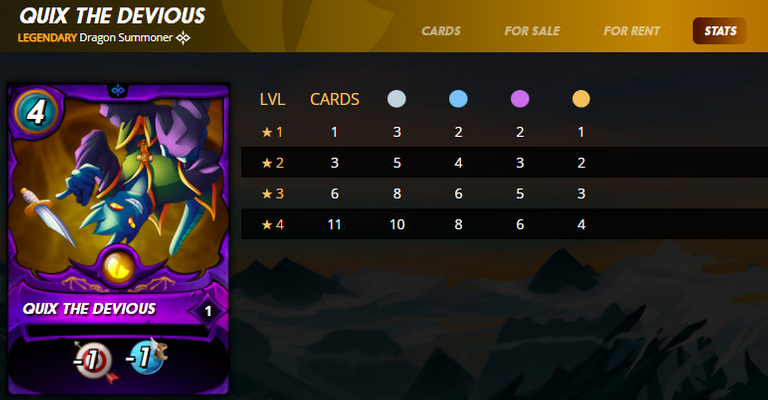 Final Appreciations
This is really one of the best summoners of this new edition of "CL", not only in its design and because it is a "Legendary" type card, but for the abilities it possesses, being mainly a summoner that neutralizes certain fundamental characteristics that are often used in any battle. Based on everything described above, this card is my favorite and the N°1 of this TOP 3.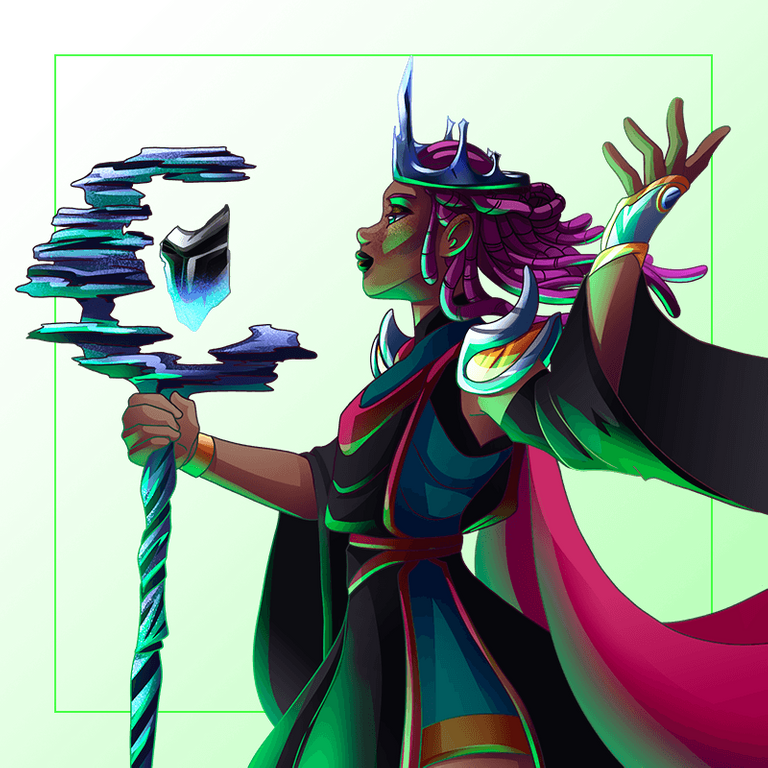 This is my second favorite card corresponding to my TOP 3, I give the second place to this summoner for the simple fact that the ability it possesses, allows you to increase the attack power of all magical attacks by +1 point that we use with the "Earth" team. In this sense, having this type of ability, which is basically native to the "Water" and "Dragon" team, opens a new world of strategic possibilities using the magical power of several cards that make up the "Earth" team.
This means that the damage we can cause to each of our opponent's cards is direct to the life points, it is not as if we were using a melee or ranged attack that first hits the "Shield", of course, if it has one, but with a fortified magic attack and that our opponent does not have the opportunity to neutralize or diminish it, the battle would last a short time. It is for this reason that this summoner occupies this position.
---
Design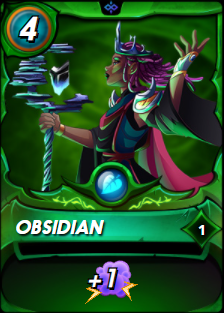 The design of this card is amazing, honestly, I really liked it, it is very clean, clear, and imposing because it looks like an ancient queen with the ability to increase the magical attacks of his army, the tunic and armor I liked, plus the colors they used in the clothing of this card, make a lot of game with the framework of "CL" and its native color for this Splinter which is green.
---
Main stats
As I have already mentioned, the main feature of this card is to provide a +1 magic attack point to all the cards in our game that have this type of attack, also as I explained, being able to apply direct damage to the life points of our opponents with this type of attack, is clearly an advantage compared to the other 2 types of existing attacks that are the melee and ranged. Even so, this does not mean that for all cases the best attack would be magic since we must also take into account the rules that favor the type of attack that we will use in battle, it goes without saying that there are rules that favor the attacks of this type and that we can use to increase our chances of success.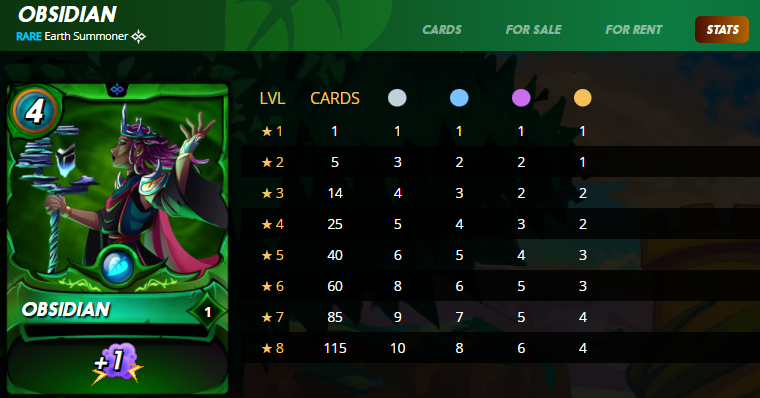 Final Appreciations
This is a very good card and an excellent addition to the "Earth Splinter" team since what it lacked was precisely a summoner that could give an increase in power to the magic attack since there are many cards with this type of attack in this Splinter. In addition, it opens up a range of possibilities to experiment with new magical formations that can be performed with it and combine other types of attack. Finally, this card also has a mana cost of 4, but, in short, I love this card and it is a good summoner that is worth leveling up just like the first one.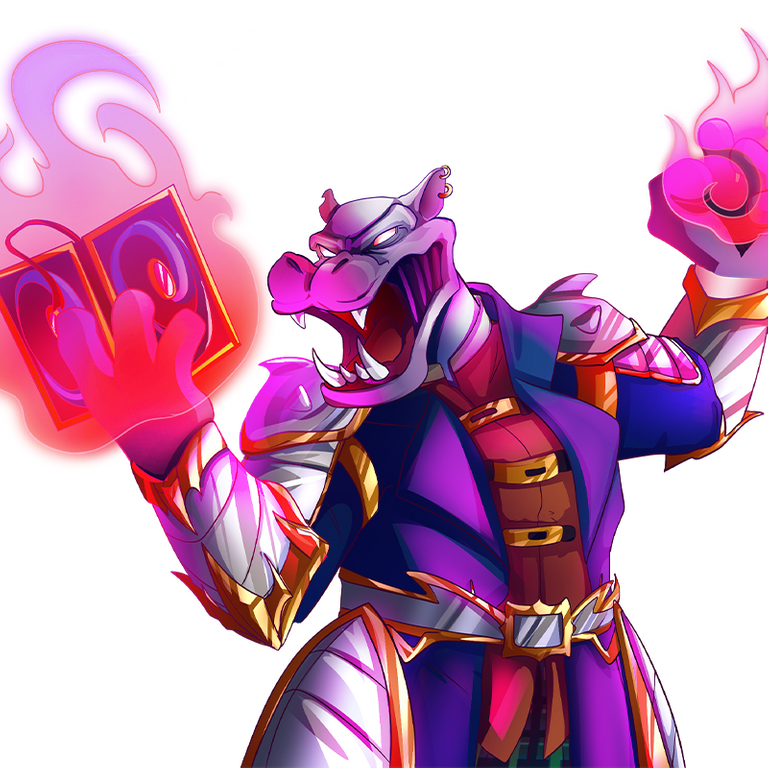 This is the last card of my top 3 favorite summoners of the "Chaos Legion" edition. Honestly, we were missing a summoner of the "Rare" type, that would give us this power increase in the ranged attack type since this Splinter is characterized by having very good cards with this type of attack and that is really fast and very useful, which makes the power increase twice as much. On the other hand, as most of the people who are reading me already know, there are many rules that favor ranged attacks and that we can take advantage of to be able to win important battles with "General Sloan" at the head.
Of course, this does not mean that this summoner does not have weaknesses, in fact, there are many ways to neutralize it, for example with the first card of this TOP and with many others that we can use to counter the ranged attack, but, we must be astute and know the exact moment to use the card, knowing beforehand how much our opponent has played before entering the battlefield with him and also carefully see the rules of the same, this will allow us to devise a strategy in the last 2 minutes that the game gives us to plan and organize our formation.
---
Design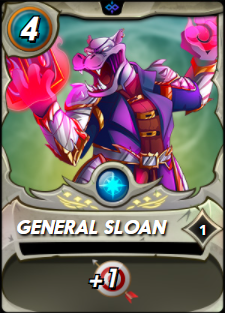 The design of this card is very good and I really like it, the colors of the monster stand out very well with the background color of the card and of the frame corresponding to the "Chaos Legion" edition, also from what I can see, it is a furious hippo, with a knight outfit that can control magic to amplify the attack power of all the monsters with a ranged attack that are at his disposal. With the scream he's giving of fury he seems to be very dangerous or is what the card design reflects, which is fine for both his skin color and what the life Splinter generally reflects.
---
Main stats
Its main statistics are based only on increasing the ranged attack power of all the monsters with this type of attack as I mentioned before, also the mana cost needed to use it is the same as the previous ones, being this of 4, which represents an increase of +1 point in the mana cost, compared to rare summoners of other past editions which is 3. On the other hand, I have already commented on how to plan your strategy and action plan to take advantage of all the power that the great "General Sloan" gives you.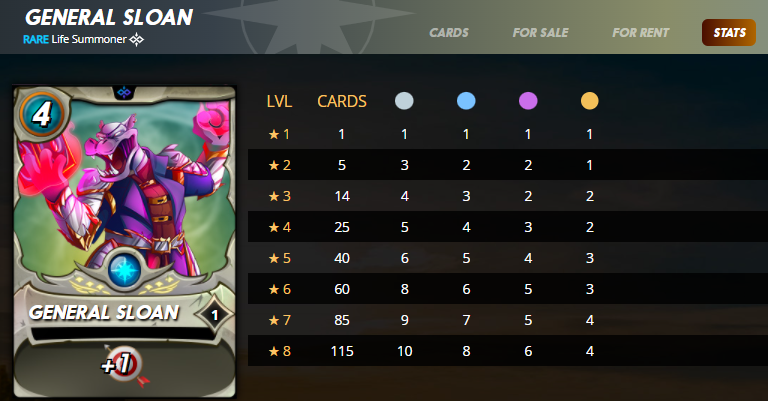 Final Appreciations
This is a great card that if we know how to use it we can get a lot of benefit in our battles, being the range attack one of my favorites to use in my strategies, of course, all with previous planning, because any type of attack can be neutralized.


Finally, before finishing this post, I want to tell you that these are the 3 cards that in my opinion are the most valuable of all the rare summoners of the "Chaos Legion" edition, of course, this does not mean that the rest are not good, because of course I have used them and they are very useful, but between my tastes and the way I analyze each battle and strategy, these can give a more powerful offensive power, except for the "Dragon" summoner, which is the legendary type and is based on neutralizing and/or offering more security in the defense.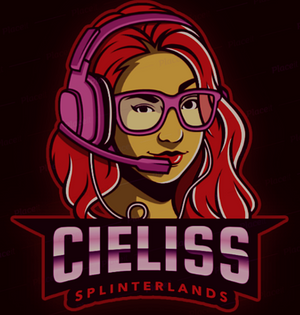 ---

---

Join the official Spanish community here Discord
---
---