Double weakness in melee // Doble debilidad en melee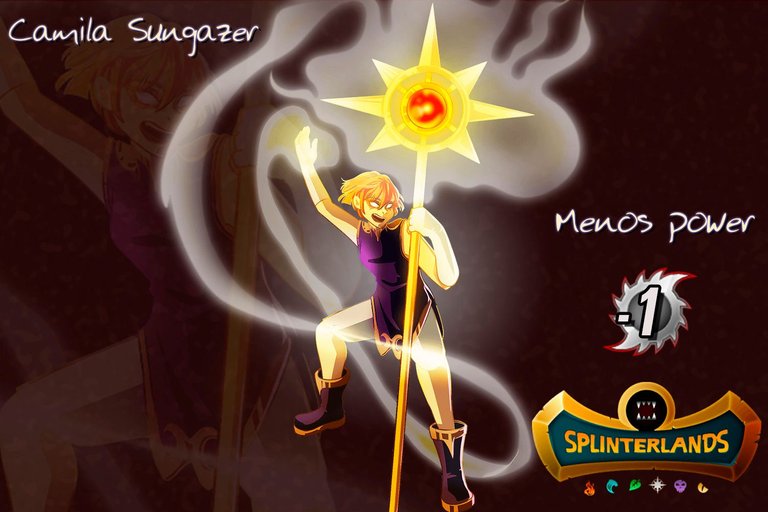 A few days ago I was testing a formation that gave me very good results, I practically did not lose a single fight where I used it, so I decided to share it in this opportunity. I am sure you will love it and it will help you to win victories taking advantage of certain ruleset to the maximum, but beforehand I tell you that this strategy is 100% effective against rival cards at level 1, if the cards have a higher level this strategy loses effectiveness.
The central point of the strategy is the summoner Camila Sungazer, her ability to lower the opponent's attack to -1 is essential to have the desired effect. Camila is a legendary dragon type summoner, and can be used with any element because of it. At first glance it doesn't seem to be very useful, as most summoners raise the attack, so despite being legendary it's not widely used, in fact I don't think I've ever faced it. However, she is a gem when combined with other cards that can do the same as her. Do you already have an idea of what I'm talking about? I hope so, if not, don't worry, I'll tell you later.
Hace días estuve probando una formación que me dio muy buenos resultados, prácticamente no perdí ni una sola pelea donde la use, por lo que he decidido compartirla en esta oportunidad. Estoy seguro que te va a encantar y te va a ayudar a ganar victorias aprovechando cierta ruleset al máximo, pero de antemano te digo que esta estrategia es 100 % efectiva contra cartas rivales en nivel 1, si las cartas tienen un mayor nivel esta estrategia pierde eficacia.

El punto central de la estrategia es la invocadora Camila Sungazer, su capacidad de bajar el ataque rival a -1 es primordial para que tenga el efecto deseado. Camila es una invocadora legendaria tipo dragón, y puede ser usada con cualquier elemento gracias a ello. A primera vista no parece ser muy útil, ya que la mayoría de invocadores suben el ataque, por lo que a pesar de ser legendaria no es muy usada, de hecho creo que jamás la he enfrentado. Sin embargo es una joya cuando la combinamos con otras cartas que pueden hacer lo mismo que ella. ¿Ya tienes una idea de lo que hablo? Espero que asi sea, de lo contrario no te preocupes, más adelante te lo cuento.
---
Ruleset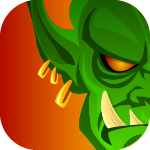 The ideal ruleset for this strategy is when only monsters with physical attack are allowed, although it can also be used in other battle conditions, but for the purpose of this post we will focus on that condition. When we play with melee-only monsters, there are only two options, either we lower the opponent's attack, or we raise our attack, we have to go for some of these options and take advantage of others like "Snake", "Opportunist", "Counterattack", "double attack", "thorns", etc.
La ruleset ideal para esta estrategia es cuando se permiten solo monstruos con ataque físico, aunque también se puede usar en otras condiciones de batalla, pero para motivos de este post nos centraremos en dicha condición. Cuando jugamos con monstruos de solo melee, hay dos opciones nada más, o bajamos el ataque rival, o subimos nuestro ataque, tenemos que irnos por algunas de estas opciones y aprovechar otras como "Snake", "Oportunista", "Contraataque", "ataque doble", "espinas", etc.
---

As I had indicated, Camila is best used when combined with other cards, and this is where the remaining pieces of my team come into play, one of them is the well known Disintegrator, which with its ability to "demoralize" lowers the opponent's attack -1, and the other is a legendary card called Chain Golem that has the ability to "Shield", with it reduces the impact received by enemy damage. When we use these cards combined with Camila, it is very difficult to lose because we are reducing the opponent's attack to 1 practically, and by having Shield on our side that attack becomes practically nothing, it can not do damage to our tank.
Como bien había indicado, Camila se aprovecha mejor cuando se combina con otras cartas, y aquí es donde entran en juego las piezas restantes de mi equipo, una de ellas es la bastante conocida Disintegrator, que con su habilidad de "desmoralizar" baja el ataque rival -1, y la otra es una carta legendaria llamada Chain Golem que tiene la habilidad de "Shield", con ella reduce el impacto recibido por daño enemigo. Cuando usamos estas cartas combinadas con Camila, es muy difícil perder ya que estamos reduciendo el ataque rival a 1 prácticamente, y al tener Shield de nuestro lado ese ataque se vuelve prácticamente nada, no nos puede hacer daño a nuestro tanque.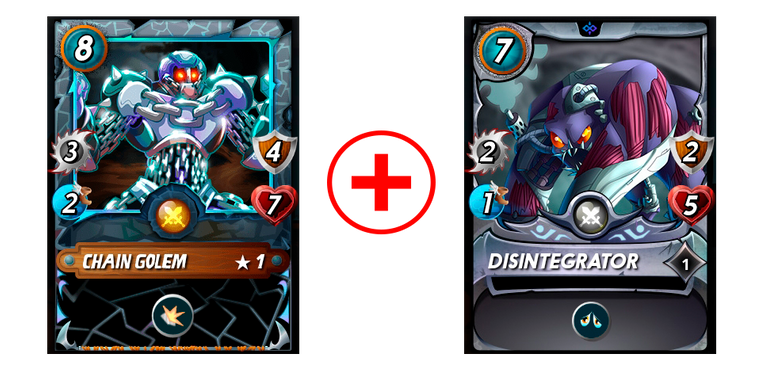 ---
It is a simple but very effective strategy, the results are impressive, as a tank you can choose any other card, I decided to use Chain Golem because it is neutral, so I can combine it in any team, but if you have another of your preference you can also do it, the effect will be the same. Now, I will share two battles with this strategy, in which I was able to get a very simple victory.
Es una estrategia sencilla pero muy efectiva, los resultados son impresionantes, como tanque puedes escoger cualquier otra carta, yo decidí usar a Chain Golem porque es neutral, asi la puedo combinar en cualquier equipo, pero si tienes otra de tu preferencia también lo puedes hacer, el efecto será el mismo. Ahora bien, compartiré dos batallas con dicha estrategia, en las cuales pude obtener una victoria muy sencilla.
---

The first one was against the Death Splinter, the battle took several turns because he had also lowered my attack, but with my Chain Golem and my Dragon Jumper I was able to make the difference little by little. It was a simple battle, a victory thanks to this strategy and to Camila who made the difference.
La primera de ellas fue contra el Splinter de muerte, la batalla se llevó varios turnos porque él también había bajado mi ataque, pero con mi Chain Golem y mi Dragón Jumper pude hacer la diferencia poco a poco. Fue un combate sencillo, una victoria gracias a esta estrategia y a Camila que hizo la diferencia.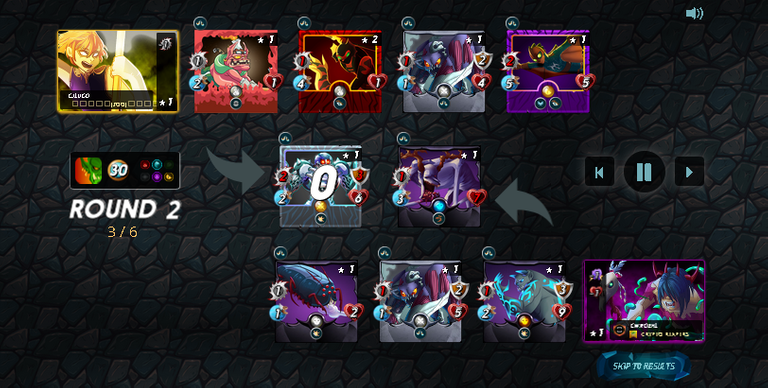 ---
The second battle, I wanted to make a variation of the strategy by placing The Kraken as a tank, this card has 14 life points and has the "Taunt" ability that redirects all attacks towards her, and as I had lowered the opponent's power, each attack caused only one point of damage. Imagine, I had to hit my tank 17 times to be able to finish him off, because apart from 14 health points he has 3 points of armor, a real torture. Fortunately this battle was very simple, while my tank resisted every hit, the rest of my cards were finishing with all the opponents.
La segunda batalla, quise hacer una variación de la estrategia colocando a The Kraken como tanque, esta carta tiene 14 puntos de vida y tiene la habilidad de "Taunt" que redirige todos los ataques hacia ella, y como había bajado el poder rival, cada ataque causaba solo un punto de daño. Imagina, tenía que golpear a mi tanque 17 veces para poder acabar con él, porque aparte de 14 puntos de vida tiene 3 puntos de armadura, una verdadera tortura. Afortunadamente fue muy sencilla esta batalla, mientras mi tanque resistía cada golpe, el resto de mis cartas iba acabando con todos los rivales.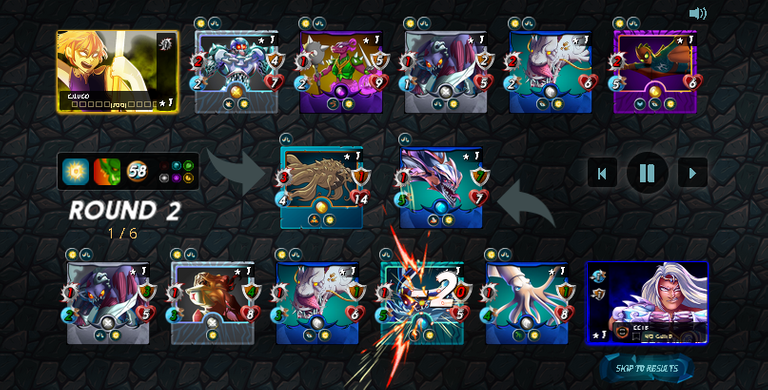 ---
Action speaks louder than words, and in these two battles I have demonstrated the effectiveness of this strategy. I hope you can start using it and enjoy easy victories when this ruleset allows you to do so.
La acción dice más que las palabras, y en estas dos batallas he demostrado la eficacia de esta estrategia. Espero puedas comenzar a usarla y disfrutar de victorias fáciles cuando esta ruleset te lo permita.
---
Thanks for reading
---
The images have been edited in Adobe Photoshop using elements from the game.
If you want to start playing, you can do it from here:
---
---