[ENG] Betting on probability // Apostando a la probabilidad [ESP]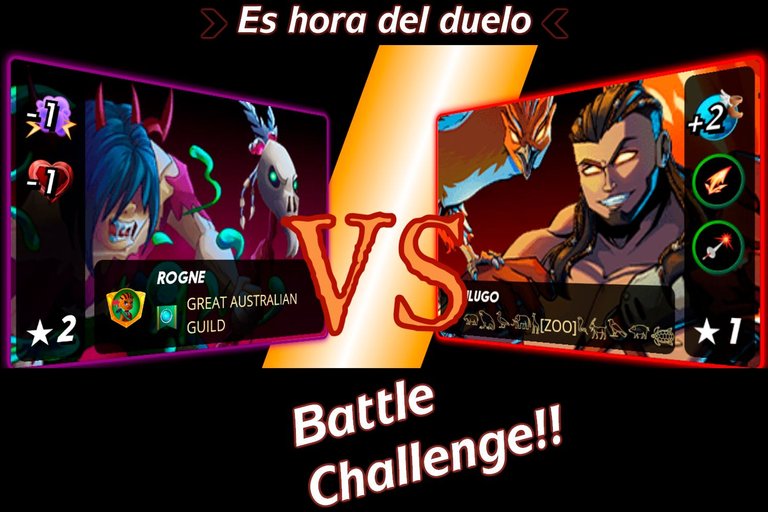 These days have been quite busy in Splinterlands, the launch of Conqueror Jacek via airdrop and the opening of the Riftwatchers edition packs have flooded the networks and the metaverse. I didn't want to talk about this summoner without first having it in my hands and using it in battle, but once that's done, I want to share my experience with it, as well as my impressions about it.
Jacek is a monster, but I think there is a lot of hype around him, analyzing it well I can say that the most striking thing is the +2 speed that increases all allied monsters, followed by the ability to pierce, and finally Scattershot, this ability is too risky because it has no definite pattern, and although sometimes it is favorable, at other times it can be the cause of your defeat. If you have it in your deck you know what I'm talking about, and if you haven't used it yet, after reading this post you will have a clearer idea about it. Now, let's go to the battle.
Estos días han sido bastante movidos en Splinterlands, el lanzamiento de Conqueror Jacek vía airdrop y la apertura de los packs de la edición Riftwatchers han inundado las redes y el metaverso. No quería hablar de este invocador sin antes tenerlo en mis manos y usarlo en batalla, pero una vez hecho esto, quiero compartir mi experiencia con él, asi como también dejar mis impresiones al respecto.

Jacek es un monstruo, pero pienso que hay mucho hype en torno a él, analizándolo bien puedo afirmar que lo más llamativo es el +2 de velocidad que aumenta a todos los monstruos aliados, seguido de la habilidad de perforar, y por ultimo Scattershot, esta habilidad es demasiado arriesgada porque no tiene un patrón definido, y aunque a veces resulte favorable, en otras ocasiones puede ser la causa de tu derrota. Si lo tienes en tu deck sabes de lo que hablo, y si aún no lo has usado, luego de leer este post tendrás una idea más clara al respecto. Ahora bien, vamos a la batalla.
---
Ruleset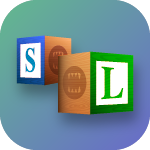 The rule of this battle was "back to basics", a condition that leaves all monsters without abilities, making the team depend absolutely on the summoner, hence our right choice to get the victory. Usually in these battles magic is chosen because it has a direct impact on the life of the opponent's enemy, but in fire magic is not the strongest, so the second option is ranged attack, and the last option is physical attack.
La regla de este combate fue "back to basics", una condición que deja a todos los monstruos sin habilidades, haciendo que el equipo dependa absolutamente del invocador, de allí nuestra escogencia acertada para obtener la victoria. Por lo general en estas batallas se escoge magia porque impacta directamente en la vida del enemigo rival, pero en fuego la magia no es el fuerte, asi que la segunda opción es ataque a distancia, y la última opción el ataque físico.
---
The second condition was "Close range", a rule that allows monsters with ranged attack to attack in the first position, this is quite striking and useful, because as we all know monsters that attack at a distance can not do it, unless they have that ability.
La segunda condición fue "Close range", una regla que permite a los monstruos con ataque a distancia atacar en la primera posición, esta es bastante llamativa y útil, ya que como todos sabemos los monstruos que atacan a distancia no pueden hacerlo, a menos que tengan esa habilidad.
---

Based on what I just said, I decided to use the Conqueror as a summoner, in the first position Grum was the chosen one, he is a good tank, and having +3 speed and +4 attack is not bad at all, plus he can also pierce the opponent's armor. Next I placed Djinn Inferni for his magic attack, the rest of my team was based only on ranged attack, having gladiator Sarius, Gargoya Devil, Supply Runner and Lava Launcher in the last position.
En base a lo que acabo de decir, decidí usar al Conquistador como invocador, en la primera posición Grum fue el elegido, es un buen tanque, y teniendo +3 de velocidad y +4 de ataque no está nada mal, además de que también puede perforar la armadura rival. Seguido coloque a Djinn Inferni por su ataque mágico, del resto mi equipo se basó únicamente en ataque a distancia, teniendo al gladiador Sarius, Gargoya Devil, Supply Runner y Lava Launcher en la última posición.
---

---
---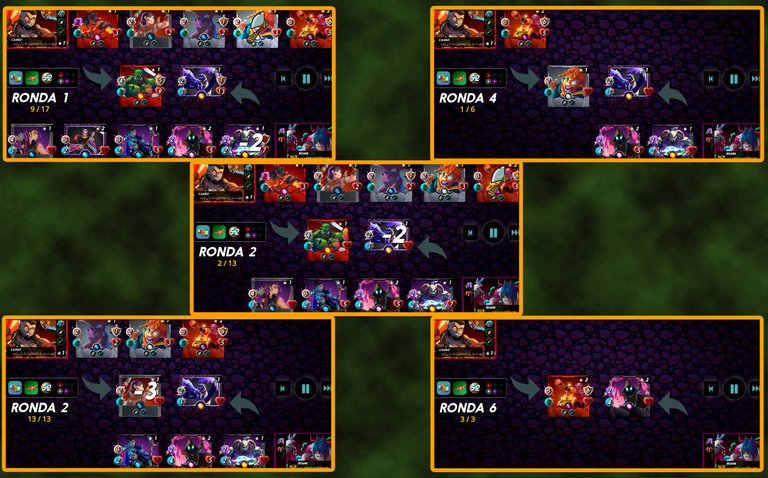 Starting the fight, I was quickly able to eliminate one of their monsters in the second row thanks to Scattershot, keeping in mind that with the present rule you can't attack support monsters, this added ability bypasses that condition, the second round was similar, but my team was also taking damage, so we both lost soldiers quickly. The battle between order and disorder was still going strong, but in round 3 I was on the losing end, I only had two monsters left while he had 3 at his disposal. The last two turns were a little more even, but in the end I lost the fight.
Al iniciar la pelea, rápidamente pude eliminar a uno de sus monstruos en la segunda fila gracias a Scattershot, teniendo en cuenta que con la regla presente no se puede atacar a los monstruos de apoyo, esta habilidad añadida se salta esa condición, la segunda ronda fue similar, pero mi equipo también estaba recibiendo daño, por lo que ambos perdimos soldados rápidamente. La batalla entre el orden y el desorden seguía viento en popa, pero en el round 3 yo llevaba las de perder, solo me quedaban dos monstruos mientras que el tenía 3 a su disposición. Los dos últimos turnos fueron un poco más parejos, pero al final de cuentas perdí la pelea.
---
Conclusions
It is difficult to assimilate, Scattershot is a random ability, so it is very difficult to build strategies, in fact I think that thanks to this ability the use and value of Conqueror Jacek will be reduced a lot, however it has something positive, Scattershot evades the "taunt", that is extremely good, and brings some balance. Using it in low mana battles I don't see it as positive, it can be better used after 30 mana points, and a little more after 40. Finally and to conclude, my balance using this card has been even, some wins and some losses. What about you, have you already used it, if so leave me your thoughts in the comments.
Es algo difícil de asimilar, Scattershot es una habilidad al azar, asi es muy complicado armar estrategias, de hecho pienso que gracias a esta habilidad el uso y valor de Conqueror Jacek se reducirá bastante, sin embargo tiene algo de positivo, Scattershot evade el "taunt", eso es sumamente bueno, y aporta cierto equilibrio. Usarlo en batallas de bajo mana no lo veo positivo, se puede aprovechar mejor pasado los 30 puntos de mana, y un poco más a partir de los 40. Por último y para concluir, mi saldo usando esta carta ha sido parejo, algunas victorias y algunas derrotas. ¿Qué me dices tú? ¿Ya lo usaste?, si es asi déjame tus pensamientos en los comentarios.
---
Splinterlands is the best #play2earn game out there. This story is an original writing of my authorship, I hope you liked it.
The images have been edited in Adobe Photoshop using elements from the game.
If you want to start playing, you can do it from here:
---
---