Easily Manage Soulbound Cards - A new update from PeakMonsters
The arrival of Soulbound cards has definitely given players an emotional jolt, rekindling an enthusiasm that had faded a bit, especially after the great acceleration of 2021 and the exponential growth of players. Soulbound are Reward cards, obtained from daily or end-of-season chests and for the moment they are not tradable or salable or rentable, a bit like Gladius cards, at least until the next edition expected in 1-2 years.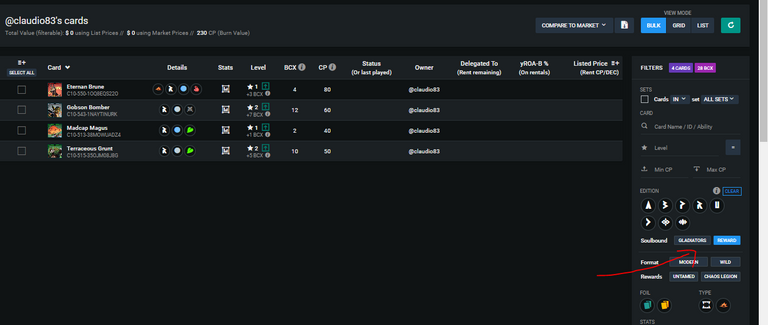 ---
There are 43 cards, including 6 Summoners, and they are aesthetically very beautiful, an artistic quality that is always a priority for the team. For a player like me, who obsessed with wanting the cards in order and clearly visible depending on the edition, it is therefore essential to have the possibility to check the desired cards simply and easily, and I am very happy to see a function for hoc applied by @peakmonsters.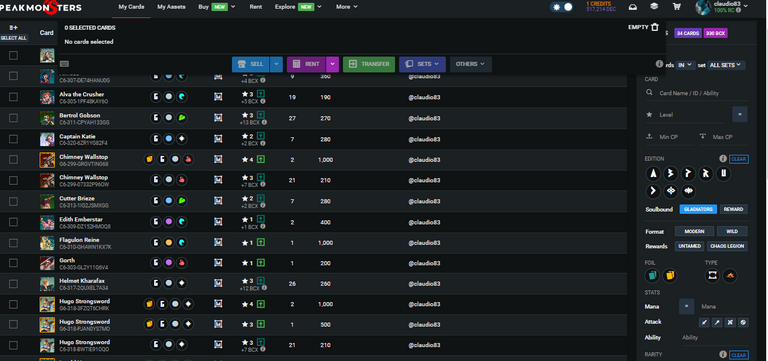 ---
In fact, the novelty is the addition of a simple filter for viewing my Soulbound cards, which allows me to monitor the new cards obtained in a simple click and to be able to manage simple operations such as the combination of multiple cards. In my opinion, it is essential to have a program that manages my assets in a simple and intuitive way. In the future we would have hundreds of cards, probably thousands, and managing them in a few simple steps will be a significant advantage.
If you haven't yet used @peakmonsters to manage your Splinterlands cards, then I suggest you start now. The advent of LAND will be a key component to the success of the game and @peakmonsters is already implementing the necessary changes, keeping pace with the developments of the Splinterlands team.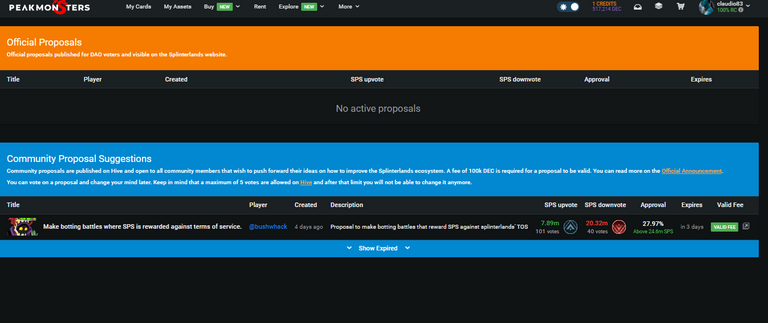 ---
I remind you that now on the platform it is also possible to see and vote on proposals with a simple click, see the vote weight in SPS, and the team will build an ad hoc platform for easy use of the system, since the opinion of the community will become increasingly fundamental and it is necessary to have a tool that is really easy to use and visualize! Another great work by @peakmonsters!

Thank you for taking the time to read this post. If you haven't signed up for Splinterlands yet, I invite you to try it. You can use my refer real link

---
---