Splintertalk and the NFT market
The success of Splinterlands in recent months has shown a small part of the potential of the game, small because the numbers that the game can reach are much much higher. Time to time. Meanwhile, those like me who have followed the birth and the early stages of development for a while, today in addition to being particularly happy with the feedback obtained, will also have noticed an increase in the value of their cards, tokens, lands. Everything has grown considerably.
I pay particular attention to the SPT token, used as rewards for posts published in the splintertalk.io community, the Splinterlands frontend. Token price has seen a noticeable increase in value, SPS daily airdrop score has prompted many users to buy SPT to get more tokens but there is also a growing splintertalk.io interaction, more users are interested in sharing their challenges and their progress and this is very good.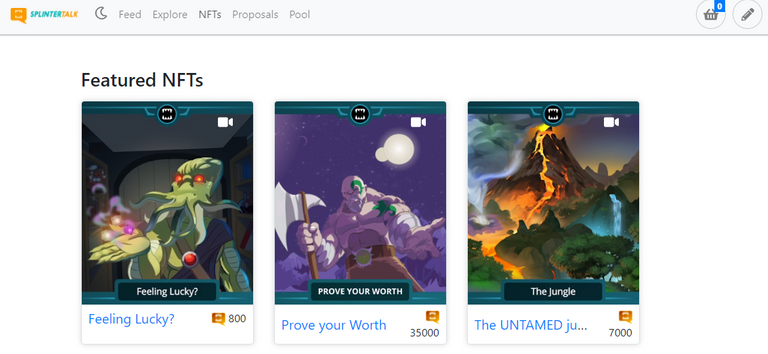 ---
However, the SPT token also has another important use, namely the purchase and sale of NFTs directly from the integrated shop on splintertalk.io and the possibility of buying your limited digital copy of one of the many present. The cost varies according to the rarity of the NFT but my advice is to buy some and keep it, in a few months it could have an exponentially higher value, a bit like it happened for cards 😊.

---
I used 800 SPTs to purchase my first @splinterlands NFT Feeling Lucky! The edition only includes 1000 NFTs at the moment only 50 have been purchased, there are still many available but they may be out soon. Hurry to buy your NFT! I remind you that the NFT market is in turmoil and I am sure that the Splinterlands market will soon be overwhelmed.
You can also use the staked SPTs to vote for the content published on the platform or you can delegate to @monster-curator and get your 100% rewards percentage and increase your reserves over time.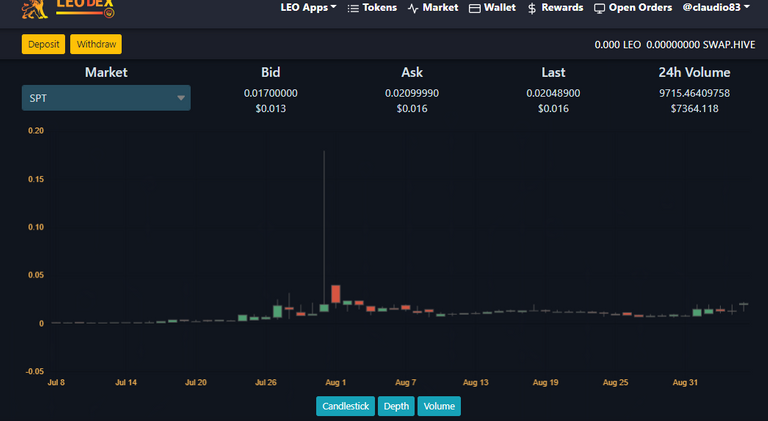 ---
In the last few days the market has seen a sharp rise in the token which is currently settling around 0.013- 0.016 dollars with an intense volume trade of over 7000 dollars.

---
Out of a total working capital of over 89 million SPT, 74 are locked in stakes, just over 80%, a strong sign of trust on the part of the holders on the potential of the token and the project!
Thank you for taking the time to read this post
If you have not yet signed up for Splinterlands, I invite you to try. You can use my referreal link
---
---