The bright future of Splinterlands and my legendary CL cards - Il futuro roseo di Splinterlands e le mie carte leggendarie CL
Fun is a fundamental element in any game because if the game amuses you, excites you, excites you and engages you, then it is a great game. If the same feelings are shared with all the other players, then the game is bound to be successful in the medium term.
All this is what is happening to me and to all the people involved in some way in Splinterlands: you enter with the aim of investing to obtain a return but then the point of view changes, you are so involved that at a certain point that everyone makes their moves for fun rather than strategy.
On the other hand it is impossible to be indifferent to something in which you are totally involved, Hive and Splinterlands for example are the clear examples. How can a simple game draw the whole world to Hive? Underestimate the economic strength of the videogames sector that annulment has billions of dollars, one of the few sectors that did not experience the economic crisis during the pandemic, indeed it has continued to increase its turnover!
Attracting large companies to Splinterlands is the key to mass adoption, which is why @aggroed gave an interview to Nasdaq, a window on the world of global finance. If you still don't believe in Splinterlands' potential, despite its 500k active users, and huge marketing campaign underway, then you are missing out on a great opportunity for yourself.
CHAOS LEGION
During the first Presales I purchased a total of 60 CL packs and finally December 8th came, giving all players the opportunity to open them. What I noticed in an absolutely delightful way is that well over 80% of the total cards obtained for each open package exceed the value of $ 4 of the package itself.
The only note, a piece of advice, is to always use the alchemical and legendary potions to increase the chance of finding a golden or legendary card, and probably also increase the possibility of finding more rare cards and epochs.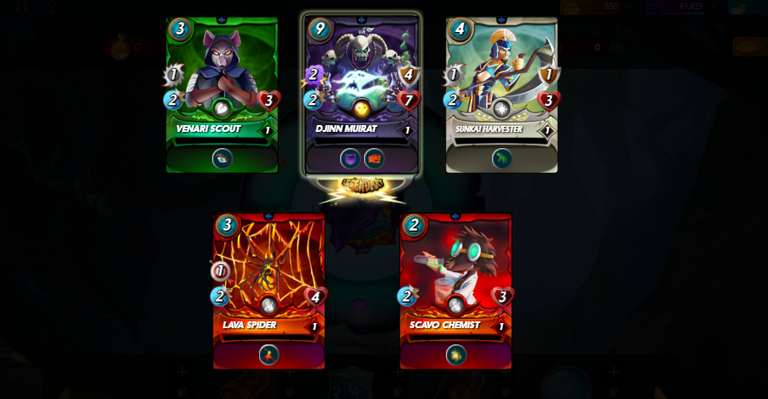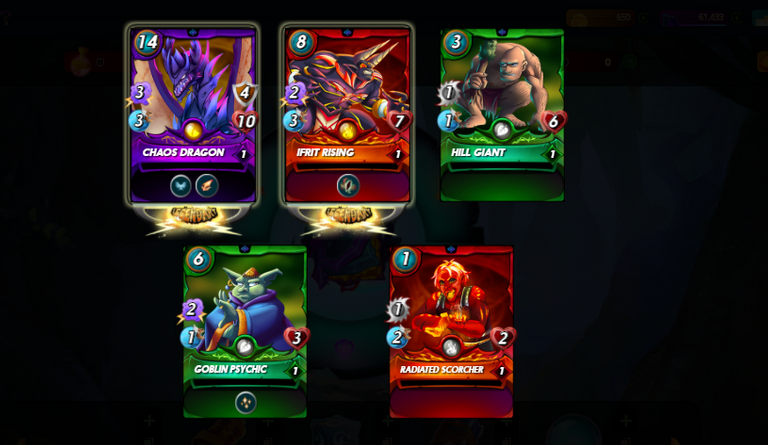 ---
At the end of the opening of the packages I found several legendary and golden cards, none of exceptional value unfortunately, the most precious is Chaos Dragon, belonging to the Dragon element, of which I received 2 cards, yet another and I can upgrade it to level 2 ☺️. The value of the single card currently stands at $ 28, an attractive price to upgrade.
The most precious legendary card obtained remains QUEEN MYCELIA, Earth element, received at the very first unpacking done the same day, as proof I opened 10 packs.
Phase 2 Presales
In the second phase I have already planned the purchase of another 50 packs with the NFT Italia purchasing group, reaching 2000 packs you will get a bonus packs of 20%, so for me another 10 packs for free. At this stage they will still need either VOUCHER and then go ahead for the pubic sale without obligation of the tickets.
Thank you for taking the time to read this post
If you have not yet signed up for Splinterlands, I invite you to try. You can use my referreal link
ITA
Il divertimento è un elemento fondamentale in ogni gioco perché se il gioco ti diverte, ti entusiasma, ti eccita e rende partecipe, allora è un ottimo gioco. Se le stesse sensazioni sono condivise con tutti gli altri giocatori, allora il gioco è destinato ad essere successo nel medio periodo.
Tutto ciò è quello che sta succedendo a me e a tutte le persone coinvolte in qualche modo in Splinterlands: si entra con l'obiettivo di investire per ottenere un rendimento ma poi il punto di vista cambia, si è talmente coinvolti che ad un certo punto che ognuno fa le proprie mosse per divertimento, più che per strategia.
D'altronde è impossibile essere indifferenti a qualcosa in cui si è totalmente coinvolti, Hive e Splinterlands ad esempio ne sono il chiaro esempio. Come un semplice gioco può attirare il mondo intero su Hive? Sottovalutate la forza economica del settore dei videogames che annullamento fattura miliardi di dollari, uno dei pochi settori che non ha conosciuto la crisi economica durante la pandemia, anzi ha continuato ad accrescere il proprio fatturato!
Attirare le grandi aziende a Splinterlands è la chiave per la Mass adoption, motivo per cui @aggroed ha rilasciato un'intervista al Nasdaq, una finestra sul mondo della finanza mondiale. Se ancora non credete nelle potenzialità di Splinterlands, nonostante i suoi 500k utenti attivi, e la grande campagna di marketing in corso, allora state perdendo una grande opportunità per voi stessi.
CHAOS LEGION
Durante la prima Presales ho effettuato l'acquisto in totale di 60 pacchi CL e finalmente è giunto l'8 dicembre, dando a tutti i giocatori la possibilità di aprirli. Ciò che ho notato in modo assolutamente piacevole è che ben oltre 80% delle carte totale ottenute per ogni pacco aperto, superano il valore di 4 $ del pacco stesso.
Unica nota, un consiglio, è utilizzare sempre le pozioni alchemiche e leggendarie per incrementare la chance di trovare una carta dorata o leggendaria, e probabilmente incrementa anche la possibilità di trovare più carte rare ed epoche.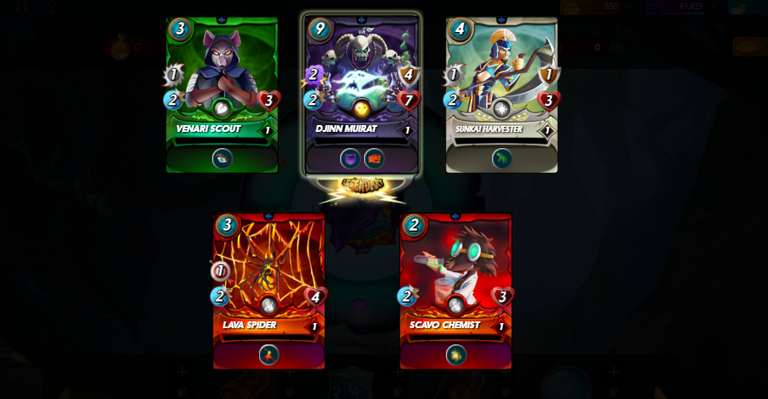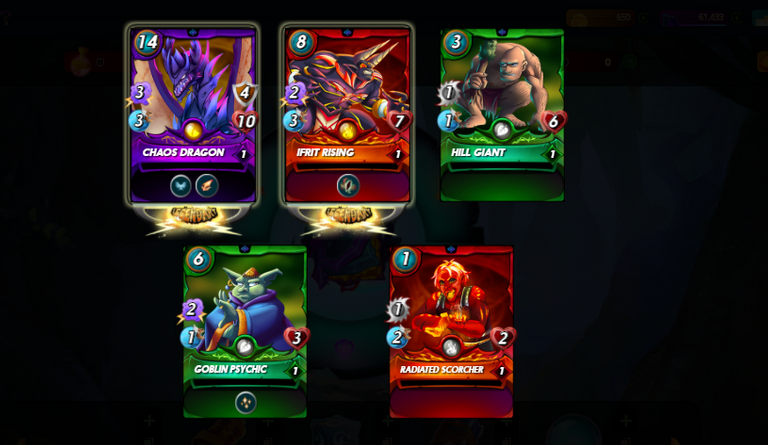 ---
Al termine dell'apertura dei pacchi ho trovato diverse carte leggendarie e dorate, nessuno di valore eccezionale purtroppo, la più preziosa è Chaos Dragon, appartenente all'elemento Dragon, di cui ho ricevuto 2 carte, ancora un'altra e posso potenziarlo a livello 2 ☺️. Il valore della singola carta si attesta al momento sui 28$, un prezzo interessante per potenziare.
La carta leggendaria più preziosa ottenuta resta QUEEN MYCELIA, elemento Earth, ricevuta al primissimo spacchettamento fatto il giorno stesso, come prova ho aperto 10 packs.
Fase 2 Presales
Nella seconda fase ho già programmato l'acquisto di altri 50 pacchi con il gruppo d'acquisto NFT Italia, raggiungendo i 2000 pack si otterrà un bonus packs del 20%, quindi per me altri 10 pacchi gratis. In questa fase serviranno ancora o VOUCHER e poi via libera alla vendita pubica senza obbligo dei tickets.
Thank you for taking the time to read this post
If you have not yet signed up for Splinterlands, I invite you to try. You can use my referreal link
---
---