CmmndrBawang Daily Spinterlands Update! First time to get a CL pack in my daily quests
Daily Update!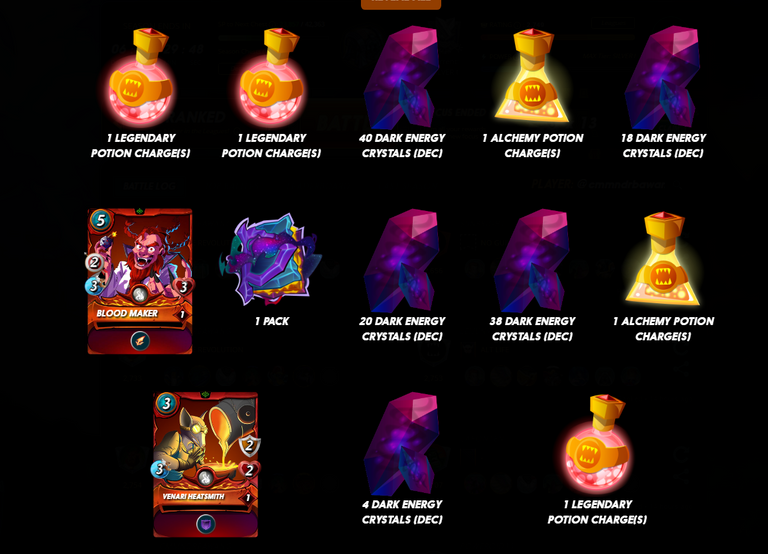 Wooopty wooop! soooooooooooooooooooooooooooooooooooooo yes! I broke the schedule again lol. IRL stuff killed my momentum and forgot about the timers on my accounts. As you all know I play 3 accounts in splinterlands all of them are in Silver I and they are getting around 14 to 18 chests every daily focus.
Today I forgot to grind my second account and my main account has only 40% ECR it is not gonna be worth it if I grind both of the accounts so I just decided to reset the timers and look at what I got from my recent chests! A chaos legion pack wooop wooop!
If we are going to estimate the price of these daily chests it's around $4.38 not bat eyy? But surprise I decided to open the pack and these are the cards that I got: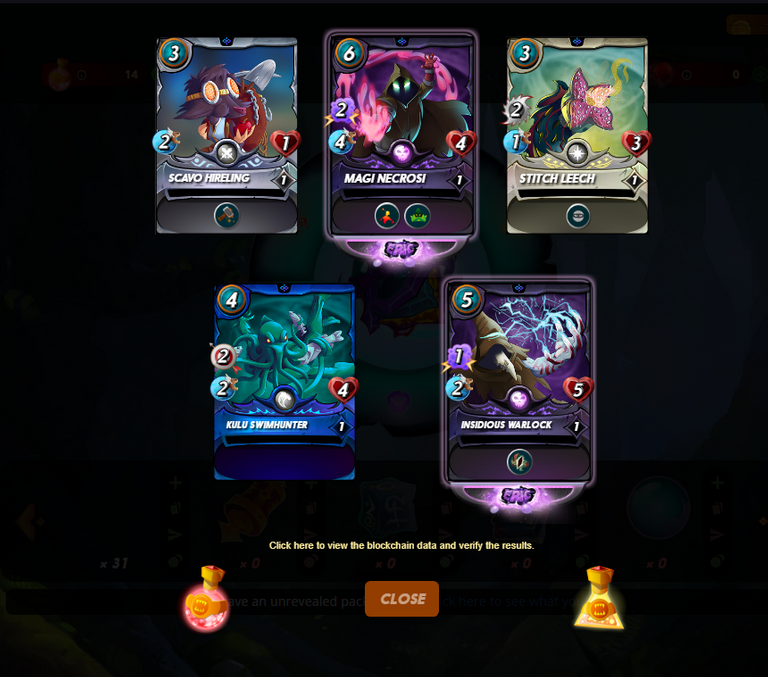 Getting 2 epic cards in a pack is not bad :) I'll accept it all day! Plus I really love the Magic Necrosi card snipe and camouflage is a really great duo ability it can do a lot of stress my opponent's backline monster.
---
Bawang Luya's 3 hour grind
To update my 3hour challenge on my alt account, I would love to present to you the result of my grind!
https://peakd.com/spt/@cmmndrbawang/its-going-to-be-a-challenge-3-hrs-to-finish-the-daily-focus
After renting I started the grind and did manage to get 18 chests! Thanks to the 41-win-streak that I got in less than an hour! I can say I am really getting used to playing in the silver league with high-level cards.
by the way, I use https://splintershare.info to get the info that I need for the daily quests (you know, sometimes garlic just goes nuts and forgets about stuff)
Just to add to the strategy, once you reach 2500+ league rank in silver you'll be facing opponents with max level cards so if you want to speed up your grind it is better to be prepared to face monsters like them. Rent cards if you can and do your best in every match,
aaaaaaand that's for the Galickiest report of the day! This is commander bawang reminder everyone to spread the love! peace out!.
Giveaway
Reply with how much you rent for your daily focus grind on this post and get a chance to win Splinterlands Battle Tokens (SBT). Prizes will be sent after the payout of this post. Much love!
5 winners of 1,000 SBT tokens will be chosen before that payout of this post.
---
---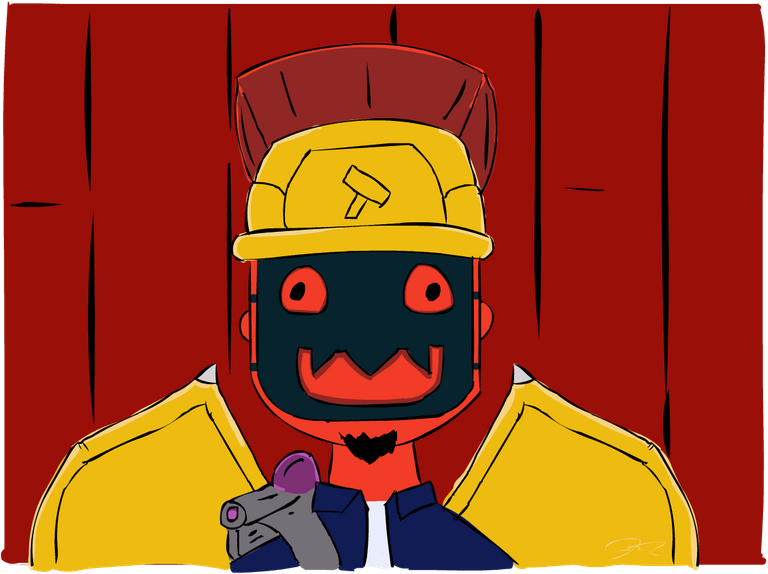 Hey! Roi here, your favorite garlic! I am a small Filipino streamer on twitch.
Recently I find myself enjoying blogging and curation. I hope you enjoy your read today. Your upvote is greatly appreciated.
Before you go I want to remind you that you are awesome! If you ever feel alone and you got no one to talk to message me in discord CmmndrBawang#5457.
---
SHOUTOUT
Huge thanks and much love to the people who sponsor my stream and my peakd posts:
SplinterlandsHQ (@gank and @walkingkeys) Youtube Channel:
https://www.youtube.com/channel/UCEG5107_73wZKKPQQeNooJA
SplinterlandsClove71 Youtube Channel:
https://www.youtube.com/c/clove71
---


Twitch: https://www.twitch.tv/cmmndrgarlic
Facebook: https://www.facebook.com/CmmndrGarlic
Youtube: https://www.youtube.com/channel/UCqFOcAe9C3DsMsUGODShV7w
Splinterlands: https://splinterlands.com?ref=cmmndrbawang
Rising Star: https://www.risingstargame.com?referrer=cmmndrbawang

HOW TO SUPPORT CmmndrGarlic:
Donate Splinterlands Assets to: @cmmndrbawang
Donate WAX NFTs to: 3r2xc.wam
Donate goodies here: Tip Page
---
FOLLOW ALL THE NO SLEEP GANG STREAMERS HERE


---
---