Splinterlands Season Report
My busy schedule is continuing and I am not able to play as much as I should and because of that, I am getting a lot of less season-end cards. This season I got only 38 season cards, I should have targeted 50 season cards. Along with the season chest rewards, daily chest rewards were also hit and I am only getting a little time to play. Along with that the rewards were not that great and I could not even get good cards or good values in those chest rewards.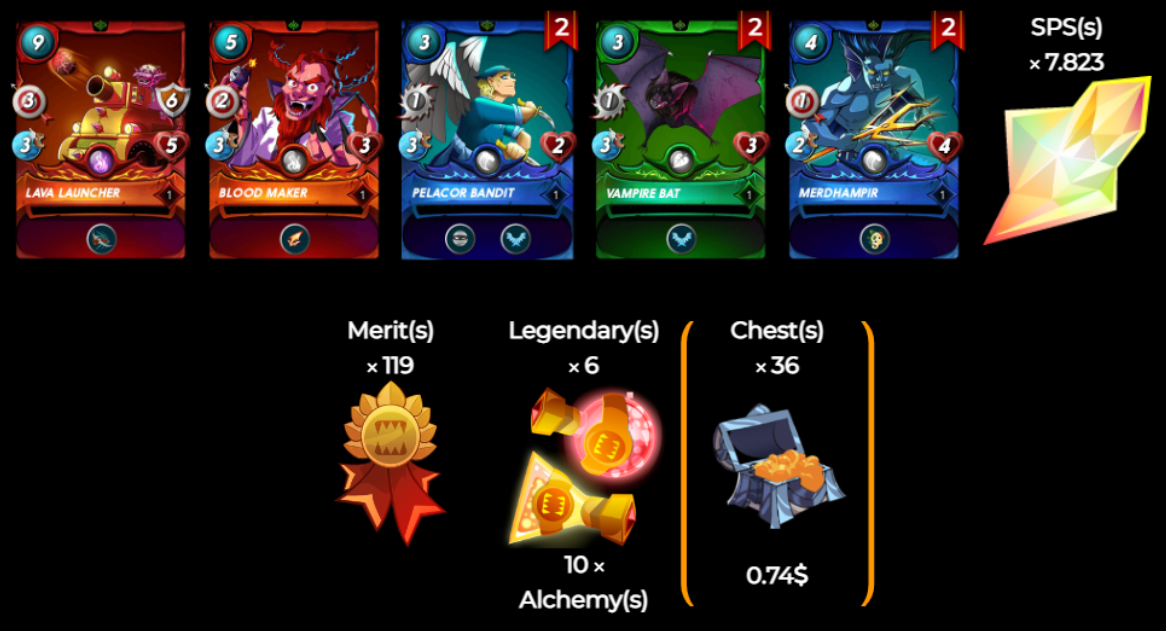 So I have got around 17 Common, 3 Rare, 2 Epic and 0 Legendary in this whole season, and I have not got any Gold card foil and the total burn value is around 345 for common. This is what I was saying that the season was not that great as rewards were significantly less this time. Similarly, I have gotten around 26 Legendary Potions and 29 Alchemy potions this season, and the total SPS received is 14 SPS. And I have also earned round 433 Merits.
so yeah this is a continuous 3 seasons where the rewards were bad and I think the rewards were good in the first few seasons for me at least. I am not sure if is it me or other players too who have got not-so-nice rewards this time.
The SPS staking is continuously growing for me and hopefully, I can achieve the target of 5K SPS by the year-end.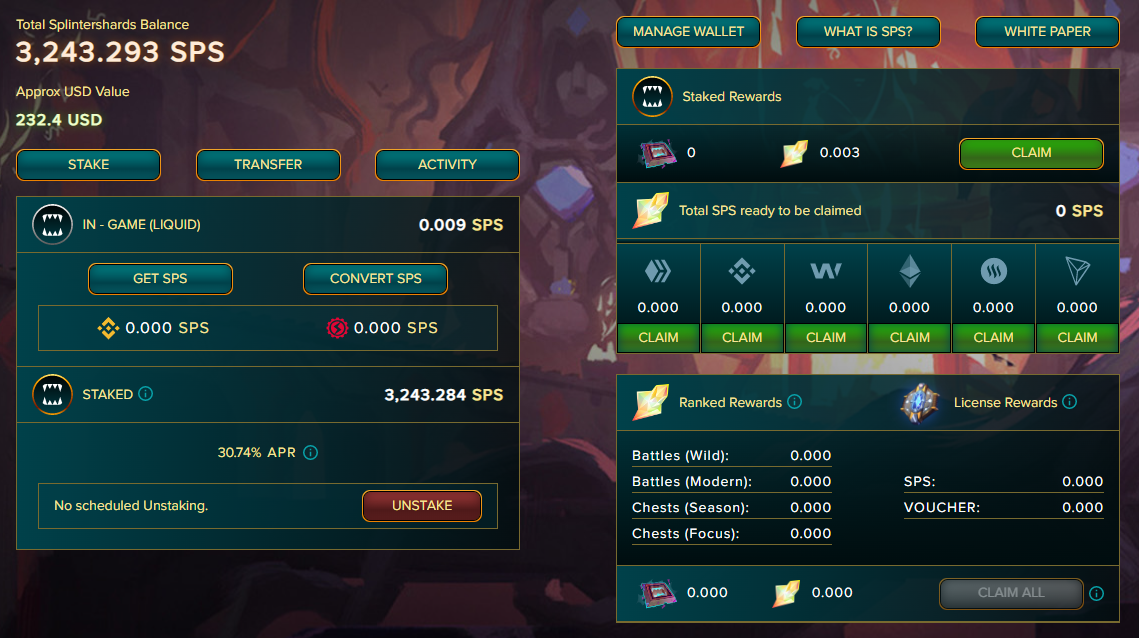 There are a lot of new things also happening on Splinterlands which I am not keeping a track of. And hopefully, I get some time to get all the pending news and buy some of the new cards and other things to get back on track.

If you want to play Splinterlands then you can join it here.
Posted Using LeoFinance Beta
---
---