SHARE YOUR BATTLE Weekly Challenge featuring Dhampir Stalker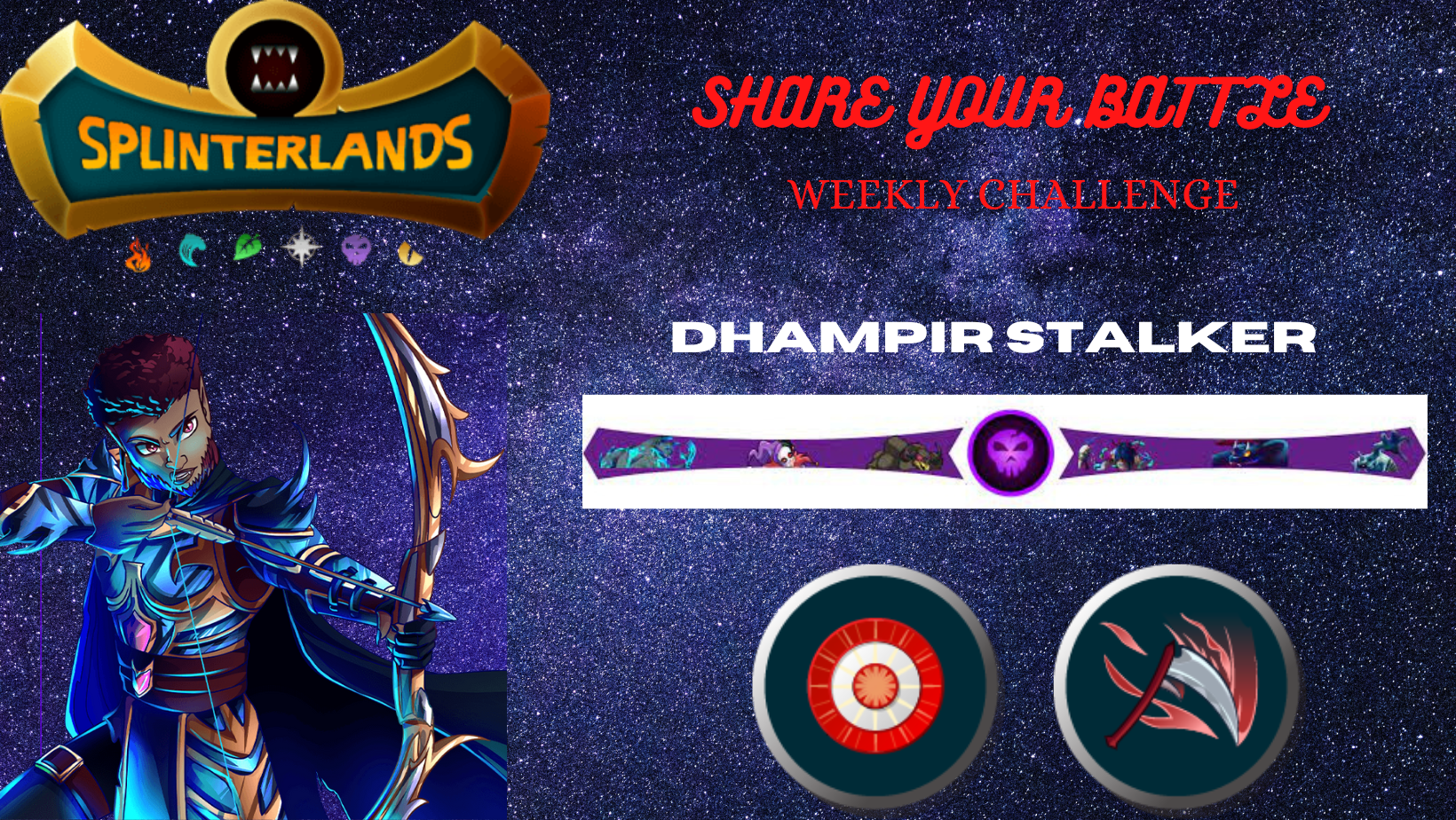 SHARE YOUR BATTLE Weekly Challenge: Dhampir Stalker
Hello Splinterfam! I am back again for the second time writing a blog and sharing a battle to you featuring Legolas! I mean Hawkeye, oh wait I think I got things mixed up. Featuring Dhampir Stalker, One of the few ranged monster with very high accuracy.

Dhampir Stalker is a rare death unit with a 7 mana cost. Now let's start with talking about Dhampir Stalker's ability. At level 1 to level 4 he has a True Strike ability this monster's attack never miss (pretty good against opponent who loves to use evade monsters), at level 5 to level 8 he gains the deathblow ability which doubles the damage if the monster it is targeting is the only one left on the enemy team. Dhampir Stalker is a very underrated card because of its underrated abilities, you can not always put him in the team for there are many alternative monster you could use who is much better than him. But Dhampir Stalker has its uses, he could come in handy for ruleset such as Spreading fury which enrages the monster when hit increasing their melee attack and speed which makes them harder to hit and the Target Practice which gives ranged and magic attacking monsters snipe ability. With his insane damage you could easily kill the backline ranged or magic monster if played right.


Now let's jump into battle in which I used Dhampir Stalker, I play on Modern Format Silver League because the rent there is somewhat cheap and I'm also building a silver deck as I mentioned on my first blog. The Line up I used are:
Rules are:

For the Summoner, I used Owster Rotwell because I am expecting the opponent to use Obsidian (Summoner who increases magic attack of all his monster by 1) Because Owster Rotwell gives my monsters reflect ability which reflect magic attacks.
I saw his previous battle that he used Obsidian 5 times but I was shocked to see him using a different summoner.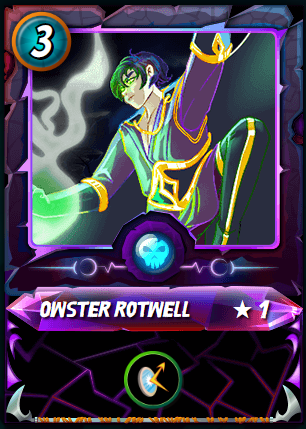 For the Position 1 I used Harklaw.
Role: To tank melee and ranged attack with its shield ability (Reduce melee and range damage)

For Position 2 I used Djinn Muirat.
Role: To tank the magic damage. Because I was expecting him to use magic and because of the Target Practice rule.


For Position 3 I used Queen of Crows
Role: To reduce ranged attack of monster (if he decided to use any) and also for her bulkiness.

For Position 4 I used Dhampir Stalker
Role: To serve as the damage dealer killing the backline monsters

For Position 5 I used Magi Necrosi
Role: To serve as a follow up damage to Dhampir Stalker and also the Camouflage ability is pretty cool and powerful.


For Position 6 I used Raa
Role: I used Raa since I was expecting the opponent to use Obsidian I expected to face Mycelic Slipspawn which taunts attacks. Raa's ability bypasses taunt abilities hoping to hit squishy monsters.



That's it for the line up. So the initial plan was to counter his Obsidian with Rotwell's reflect and using Dhampir Stalker and Magi Necrosi to destroy enemies backline. But sometimes things just don't happen according to plan. I almost lost because I wasn't expecting him to use Sneak Monster because my backline is very weak, I put all my tanks in the front. Here are the opponent's line up and I'll also include the battle link below.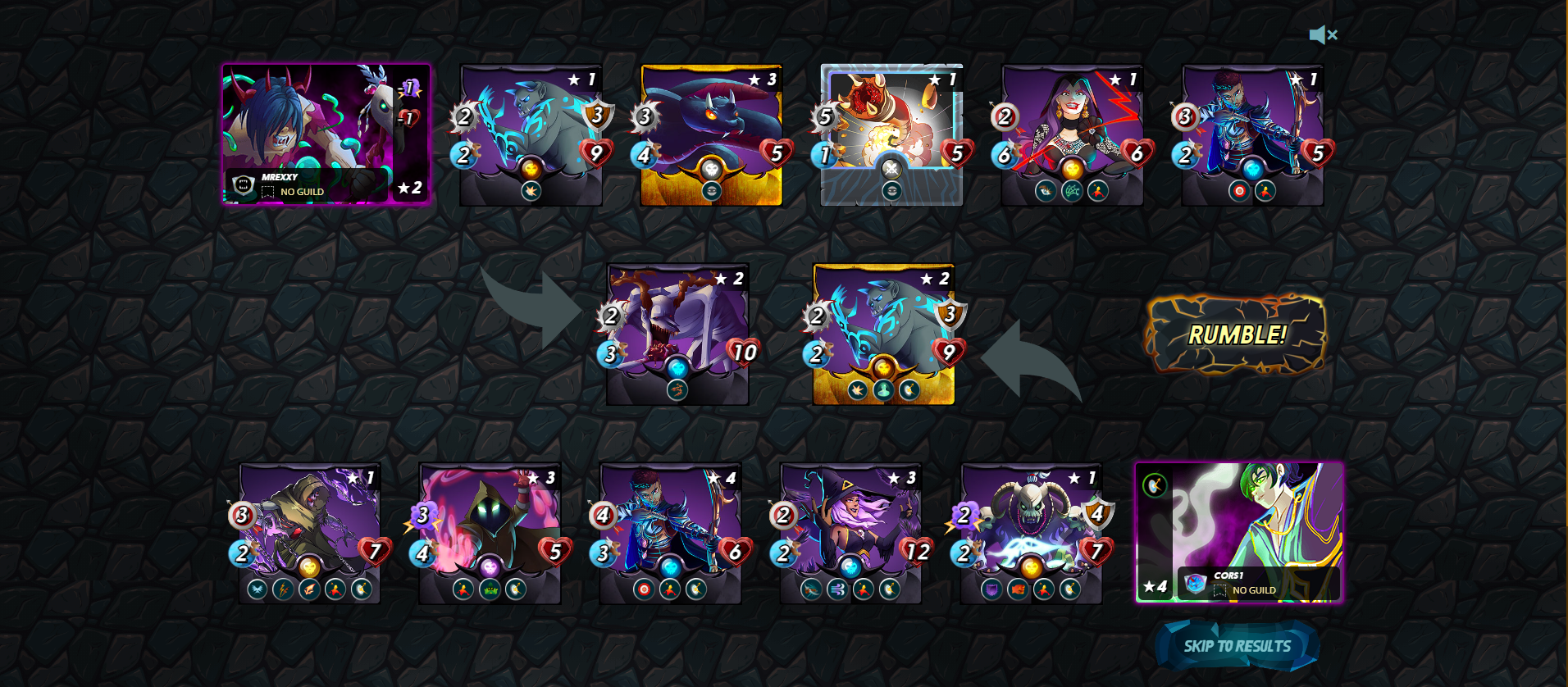 You can watch the battle by CLICKING HERE

Dhampir Stalker has its niche uses. But I always use him in the Silver League for his insanely high damage for a 7 mana monster and also the true strike ability because of the speed meta, that annoying miss. Having a True Strike will come in handy because based on my experience, that one Miss will turn the tide of the battle.
Thank you for your time in reading I am really having fun creating blogs like this because I was able to share my experience and ideas to each and everyone of you. I hope to see you in my blogging journey giving you splinterlands content. Again, thank you, hoping to see in the next one.

---
---