Decline of the Bot Farms? A Large Bot Farm May Be Back to Full Strength After a Two Month Tightening!
The Return of the Gamecoin Bot Accounts is Filling Match Liquidity and May Bring Possible Rental Hikes to Come
After much consternation on the Splinterlands Discord over matchmaking and long waits for matches in the wake of a brief Bot Farm decline, a major Bot Farm operator is back and running at possibly full force. It has been two months since ngoquoctuan2204's Bot Army has been churning and burning in a fully operational fashion through Bronze-Gold Leagues in Splinterlands, but they are back.
The Battle Surge
There are competing theories as to why there has been a surge in battles.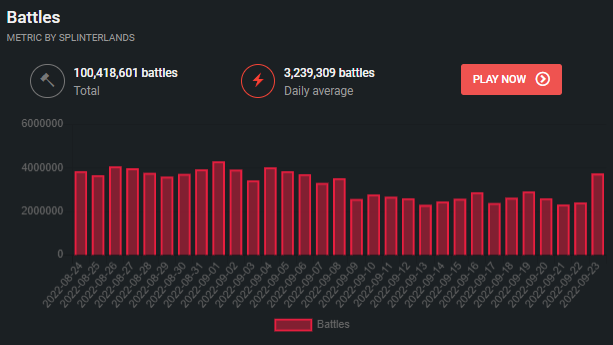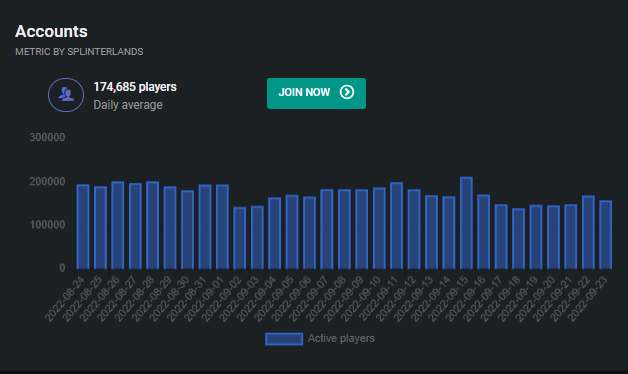 The influencer/permabull talking point: The excitement from Conqueror Jacek's release and airdrop encouraged people to play more.
What really happened:
A massive bot farm is back and rolling again after going partially dark on July 24, 2022. This timed out with the new focuses. Gamecoin bot accounts are back.

Bot Farms make their revenues from sales of rewards cards and Chaos Legion cards they get in packs found in Loot Chests, they are chasing after more Legendary cards now to be active in the secondary market.

Some bot farms are adjusting and tightening operations while others are releasing now.

Cheap rents made it worth it for bot armies to get back in and mine the ecosystem.
The Biggest Winners
Those renting out cards will be able to soon raise rental prices unless something were to happen with this particular bot farm. This farm was one of the largest bot farms in Splinterlands prior to the changes in focuses and rewards.
More investigations are to come to see if this bot farm is connected with other seller and feeder accounts. Since everything is on the blockchain, any activity past, present, and future can easily be scrutinized. There's no way to hide activity. Eventually, all activity and nexuses between accounts is discoverable.
The hope is that these bots don't face other and ultimately match up with the bots in Mahiepit or A-Team's farms.
Looking at this Bot Farm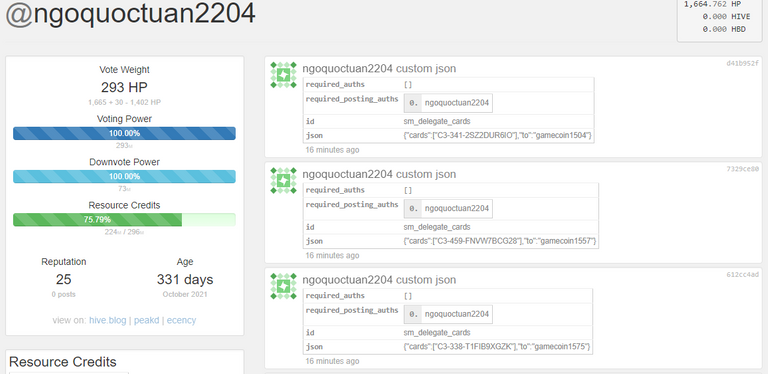 If the player name has in the prefix before the numeric characters, they are a part of this particular farm:
Gamecoin
Tri
Tien
Rosi
Tophuong
It gets more interesting. This farm has another layer to it as it uses another account to facilitate the management of the feeder accounts.
This is thanhcarter00, this account is used for the purposes of distributing DEC to feeder accounts for the purposes of renting out cards. Every account gets 140 DEC.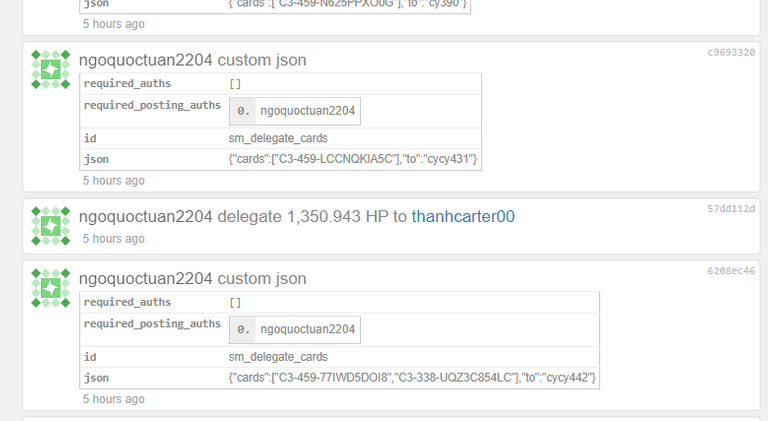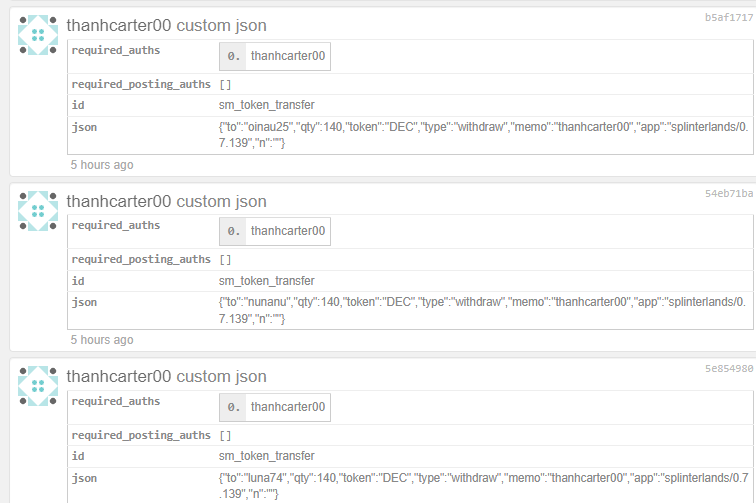 It's important to monitor these accounts for the purposes of keeping them separated.
Another reason to monitor the accounts is to know which cards to rent out as almost all of these accounts rent the same cards at 1 BCX.
Take a look at the following accounts to get a sense of what is being rented by this large bot farm:
Did the Gamecoin bot accounts change hands?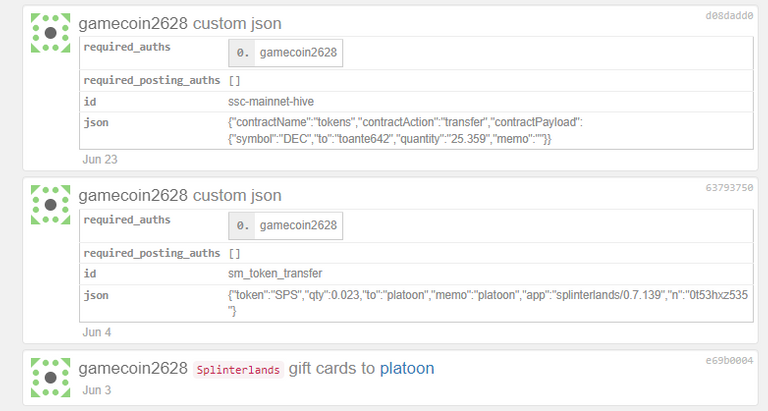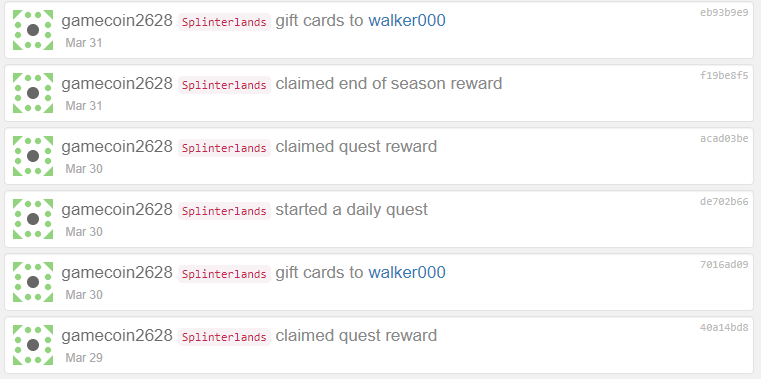 Platoon and the various Walker seller accounts are affiliated. You might find Walker000 on the secondary market selling all sorts of Rewards and Chaos Legion cards. Gamecoin2628 transferred cards to both accounts.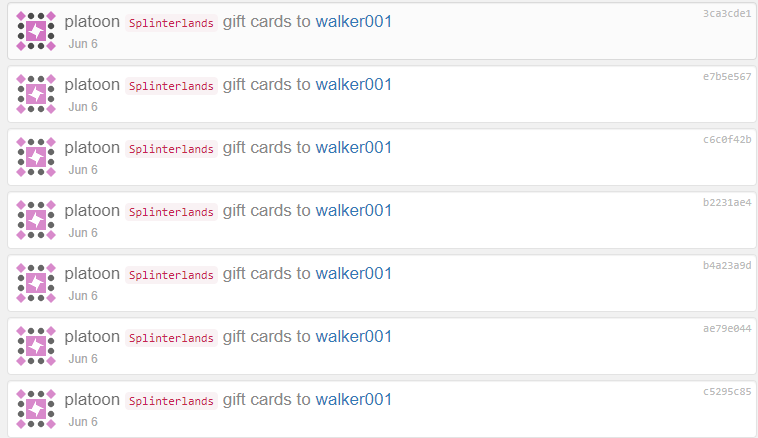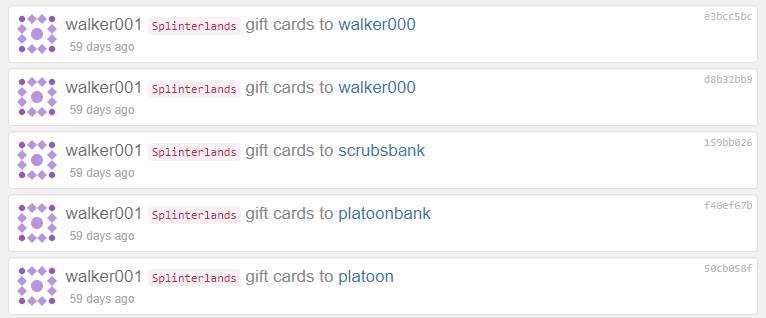 There's a clear nexus between the seller account (walker000) and affiliates and this particular feeder bot (gamecoin2628).
Here's where it gets a little bit unusual...
Platoon is still associated with Scrubs24 and Walker000, Gamecoin bots aren't feeding into them though, they are feeding into ngoquoctuan2204 now. This leads to speculation that the bots were either sold or the master account (ngoquoctuan2204) was absorbed into this bot farm.
This particular bot farm (possibly the Gamecoin bot franchise's former farm) now has several bot manager/seller accounts:
Daduke
Walker000
Platoon
Scrubs24
ScrubsBank
PlatoonBank
WallyWorld2021
*This was an interesting finding on its own when digging through the blockchain... *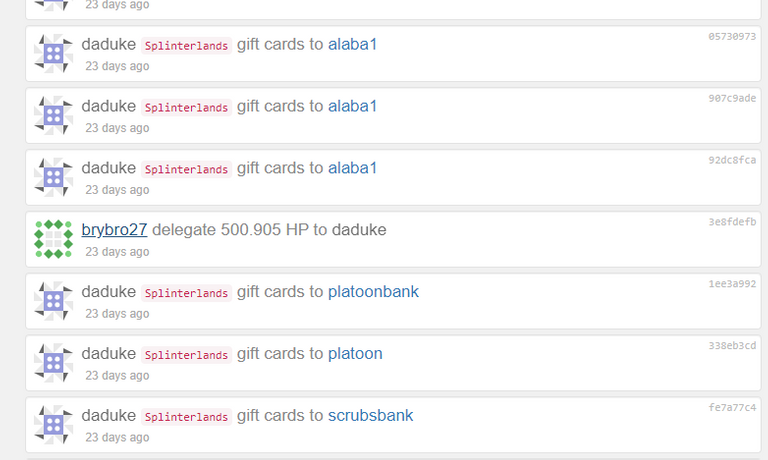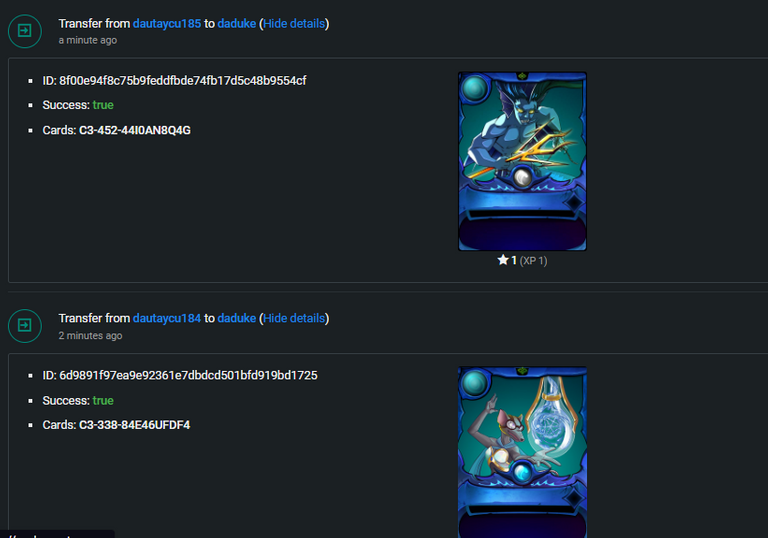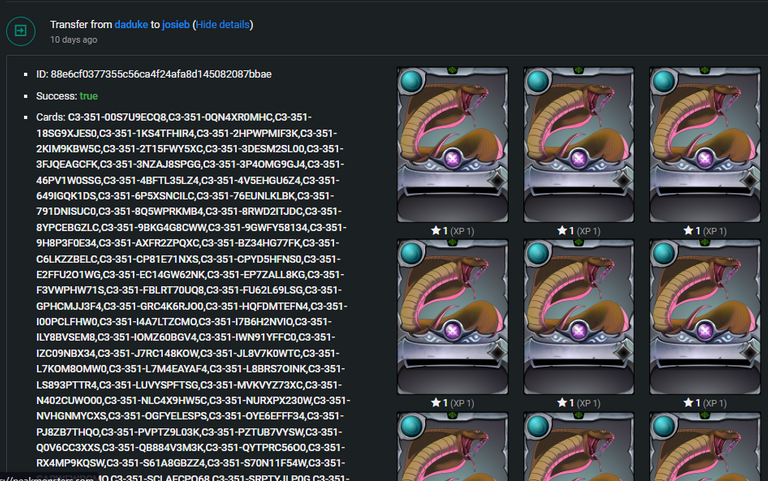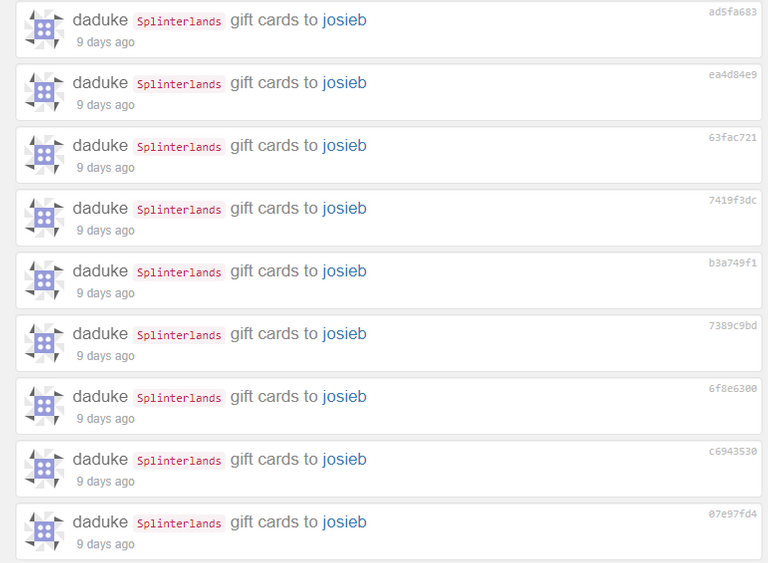 None of this is an indictment nor accusation of wrongdoing, it's an opportunity to show you how large this particular bot farm is and how it is organized. It is also important to show how spread out it is across different seller and management accounts because it could present an issue with feeder accounts facing each other, which is technically a win trade albeit non-malicious in execution nor intent.
The absence of ngoquoctuan2204 in the activities of this farm in the past 3 months indicates that Gamecoin bots could have been sold.
Splinterlands never fails to provide intrigue. Go spread word about Splinterlands or else this ecosystem remains a treehouse of 5,000 on a Discord server.
Now here's how sausage is made:
---
---