How Did the Top 33 Splinterlands Bot Farm Accounts Fare and How Large Are They Combined?
Bot Farms: Love 'em, hate 'em, they're here and you need to know how big they are.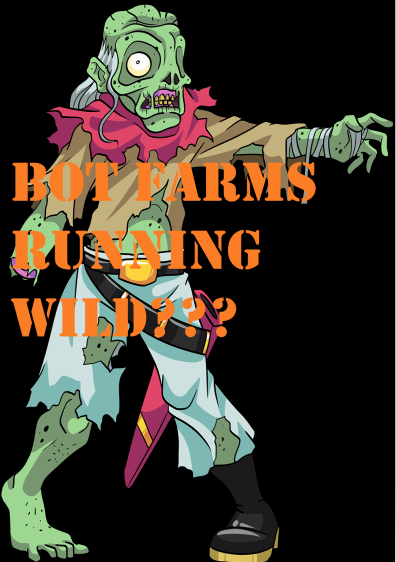 Bot farms are a contentious issue in Splinterlands and the argumentation usually revolves around time, efficiency, fairness, and decentralization. No regard for the concept of revenue generation, corporate partnerships or gaining an idea of whether marketing campaigns are actually effective. The matter of botted accounts has been a bone of contention with social media companies like Meta and Twitter as advertisers are serving ads to completely oblivious botnets (scripts have no concept of brand awareness) and interactions are less genuine. It's important to be able to present bot farm figures in an accurate sense because as investors in the ecosystem, it's important to understand how truly popular Splinterlands is and then you can make the determination.
In the spirit of Don't Repeat Yourself, which includes "Don't Reinvent the Wheel", this is an extraction from the daily rewards metrics collected by @chaoscommander. These findings are from the Top 33 Bot Farm Reward hauls in U.S. Dollars found on the Bot Farm Leaderboard from those collecting rewards on September 19, 2022. This usually means that these accounts are claiming rewards after playing on the day prior, which means when calculated as a percentage of total players, they would be counted among active players on September 18, 2022.
It should be noted that not all of the accounts presented as Bot Farms are actually such. Here's an example.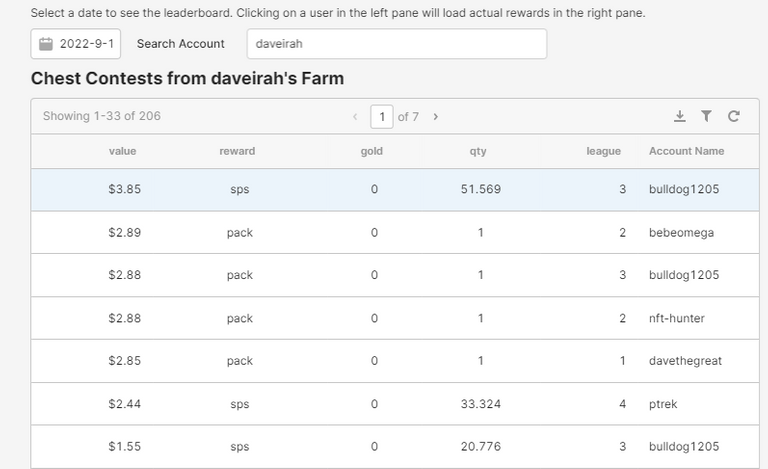 @daveirah is a member of my guild, Blue Pill Society (join us!), he's not a bot. Who else is not a bot here in this image? @bulldog1205. The site does not always get it right with these matters.
It's also important to note that some bot farms actually work in concert and that distinction is not made on this site, which means there are actually less bot farms than are actually presented.
Some other notes before presenting this data, the Mahiepit associated farm (Thaogia being the notable seller account the public sees on the secondary market) is quite large, but not completely included because they were not among the top earners on September 19, 2022.
With these caveats, notes, and constraints out of the way, let's dig into the findings for the Top 33 on this particular Bot Seller/Recipient List.
Total Earnings on September 19, 2022: $9,982.86
Total Chests on September 19, 2022: 266,742
Average Earnings per Chest: $.0374 (USD)
Unique Account Names Collecting on September 19, 2022: 30,541
Breaking out those Account Names by League of Loot Chest Rewards:
Bronze: 23,160
Silver: 7,159
Gold: 215
Diamond: 7
Breaking out those Accounts by League of Loot Chest Rewards (Mean Value per chest):
Bronze: $.017
Silver: $.061
Gold: $.21
Diamond: $.32
Percentage of Active Players on September 18 (139,263): 21.93%
Number of Chaos Legion Packs Collected: 836
Number of Gold Cards Collected: 799
Number of Cards Collected: 67,341
Average Number of Cards Collected per Feeder Account: 2.2
SPS Collected: 14,297.005
SPS in USD value: $1,066.92
There are many bots that collect absolutely no rewards (which are not counted in these findings), but still going through the reward claiming process. They may not have won enough battles, played with starter cards or just started a churn period after a period of ECR replenishing dormancy. Below is an example of this happening, whether these accounts are considered Daily Active Players is unknown. The mere act of collecting a rewards chest is not the equivalent of playing a match, there would need to be some clarity into this particular measurement by Peakmonsters.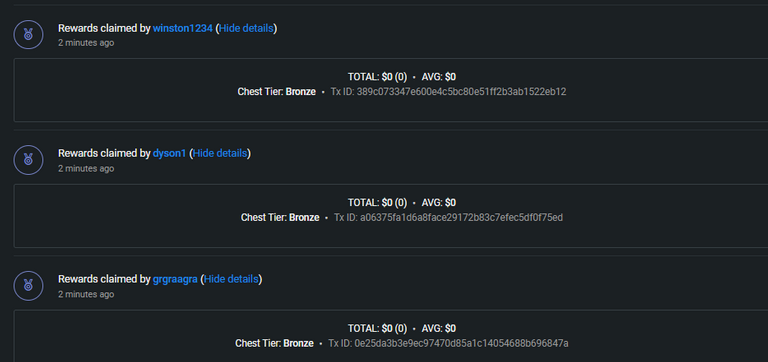 All three are associated with evilwhiskaz. This is a bot farm management/recipient account that has not received a card from a feeder since September 1, 2022.
Interestingly enough, as the player match history of winston1234 was checked, there was this finding.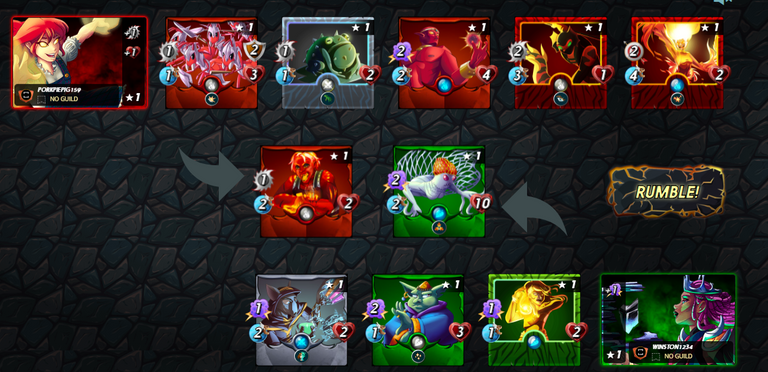 Looks like an innocent matchup right? It's not.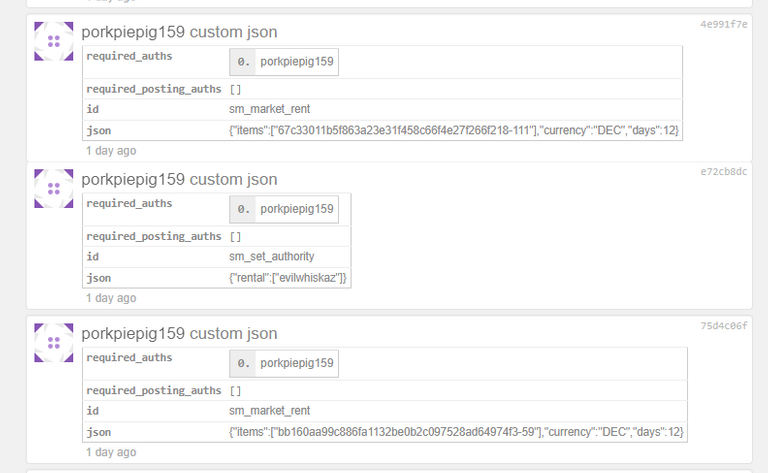 It's not an explicit win trade of a match, but these are two bots in the same farm facing each other. It's a Novice Level match, but it gets the winning bot out of Novice and on the path to earning cards, SPS, and much more.
There's more to glean about the most important participants in Splinterlands and it is important to monitor them.
---
---