It's Fall Rush at Blue Pill Society! Come Join Us!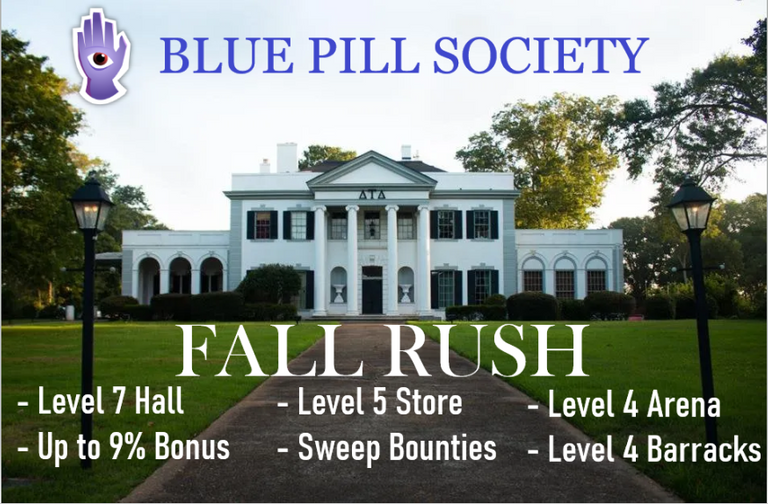 Are you looking for a new guild? Not in a guild, but looking to join one?
Sure, we have the benefits above and they are great especially considering that SPS Rewards around the corner for brawls, but consider the following:
You choose your fray in brawls.
You're not just a part of the pecking order in a hierarchical guild farm system. Your membership matters and you will contribute in a big way.
We're collegial.
We do giveaways. At the start of every brawl, we give away a Gold Foil card!
We're getting closer to a Level 6 store and helping you get those Blood Stones, most guilds are not even close.
We're positioning ourselves for Tier 3 action in the Fall. Don't be just a number, be a part of it.
---
---