Two days Splinterlands quest rewards and some new purchases!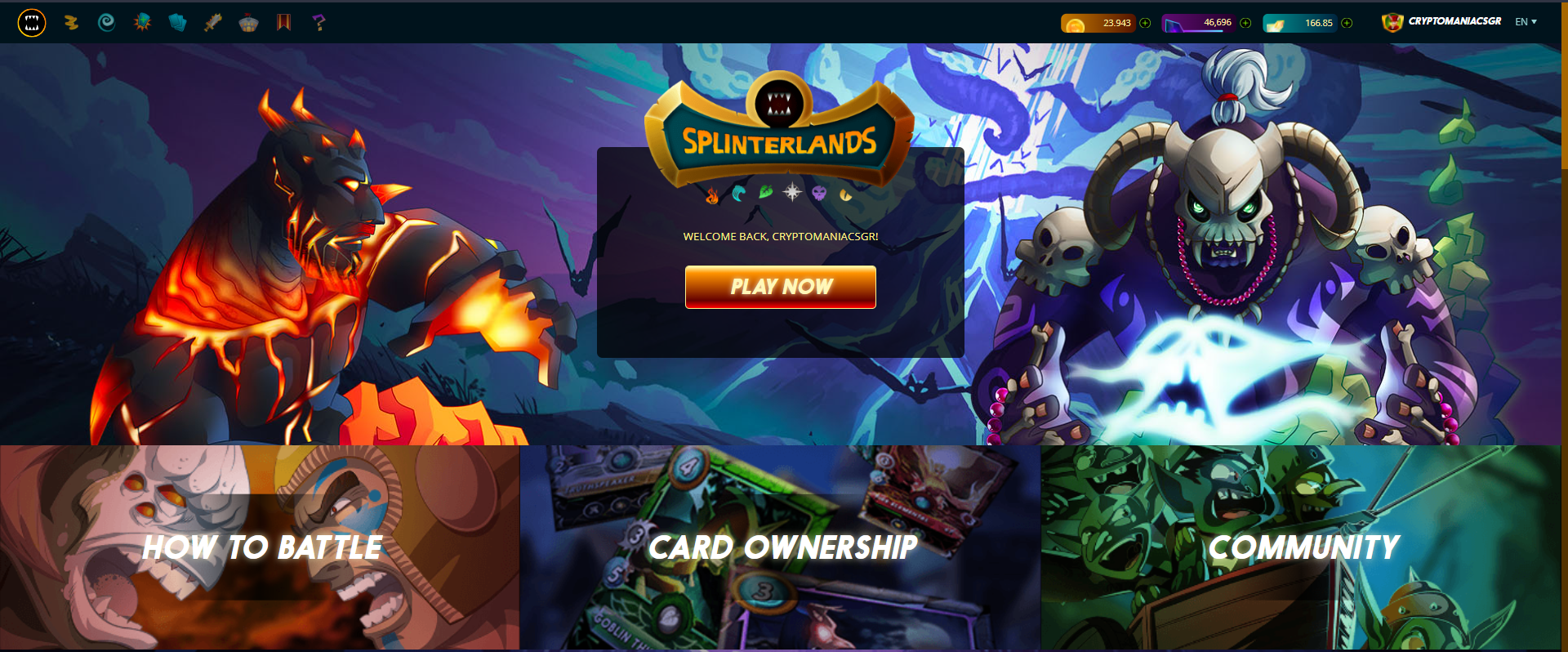 It's been awhile since i bought some good card and not just small extras, 3 legendaries from 3 different splinters that i was missing adding some serious power and versatility.
But fist let's see what i got the last couple of days from my quest rewards.
Yesterdays rewards was quite good and kind of rare lately, some of the usual reward cards and a chaos pack!!
Venari Heatsmith (Value: $ 0.019) 1
Card
Exploding Rats (Value: $ 0.063) 1
Card
Gargoya Lion (Value: $ 0.017) 1
Card
Pelacor Conjurer (Value: $ 0.020) 1
Alcxhemy potion 1
Chaos legion pack 1 that contains
Flying Squid
Riftwing
Hill Giant
Merdaali Guardian
Goblin Psychic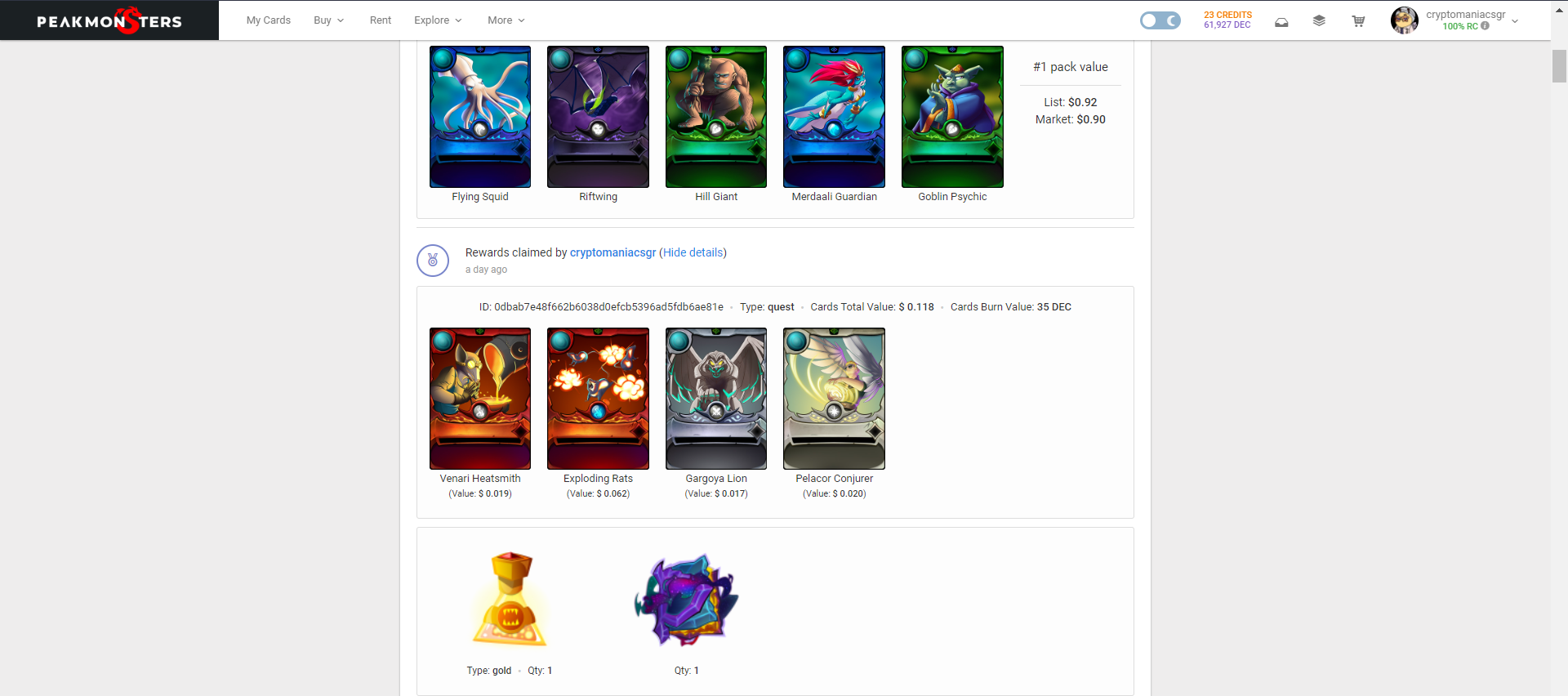 Today was also a good draw with 3 rares two common and 8 Dec!

Now the juicy part, my purchases. First of all i wanted for awhile to buy DELWYN DRAGONSCALE at least at lvl 3, that gives me great versatility with the mages scattered around my splinters, of course i need 7 more to make him lvl 4 and be satisfied but that's for another time. To get that dude i spent 42.99$ but i believe it is worth the money!

Next is a mob that had ruined my day many times, ADELADE BRIGHTWING from life Splinter was a serious miss that's why the 8.821$ was gone with no second thoughts..

VOID DRAGON is also a card that can be very useful in many many situations, thankfully this dragon is quite cheap at the 4.4$ making him easy pick!

Last but not least is BAAKJIRA, a super durable mana cheap water Splinter tank, void and slow, 11 health for just six mana is great choice!! It was a bit expensive but at 9.59$ is very good deal i guess.

Posted Using LeoFinance Beta
---
---