Splinterlands - Renting with credits Goblin Mech or Sand Worm or Others
A comment was made on Noise.Cash that the credits earned in the Bronze league on Splinterlands are useless. I beg to differ, the credits can be used to rent cards to help increase your odds of winning.
I bet you are going against lineups with the Goblin Mech or the Sand Worm and were saying "If I only had that card to play with"
Well, why don't you rent it with your credits or with DEC if you have a tiny bit.
I just pulled up the Goblin Mech in the Splinterlands rental shop. It can be rented for 1.46 credits which is equal to 0.10 DEC per day. So that loot chest you just opened with 6 credits. Guess what you could rent a few different cards for one day with those credits. If you win more credits, then rent them again.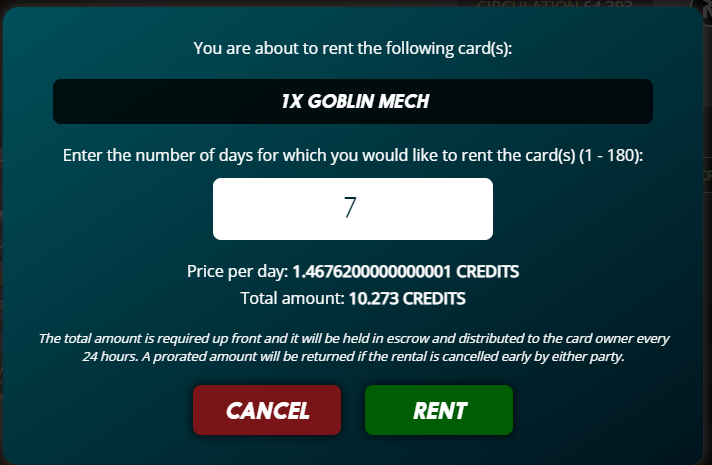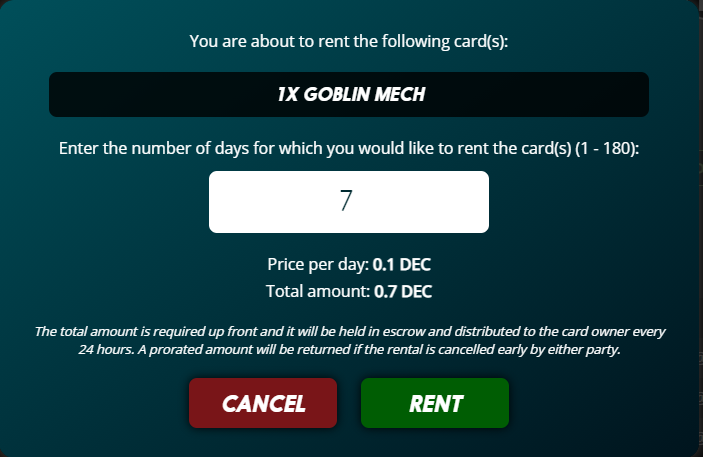 Here is a screen shot with other cards for rent at these low prices.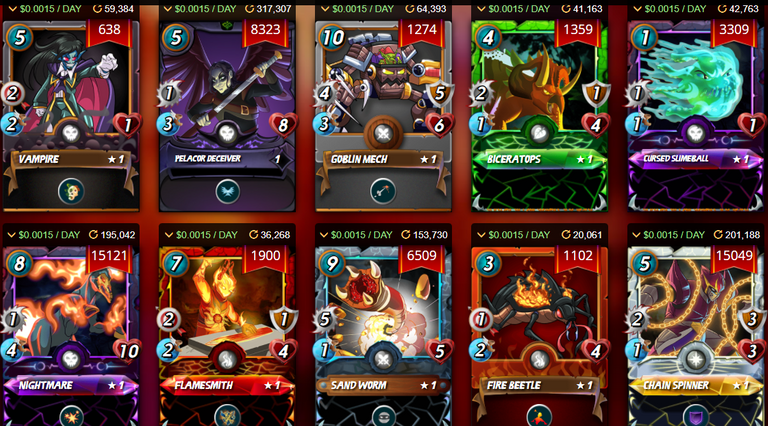 The rent screen is really easy to use. Just check the box next to the card you want to rent, select the currency DEC or Credits then click on the Rent button. A confirmation screen will pop up for you to confirm the number of days you would like to rent. If you do not want a full 7 days, change it to 1 Day or any other number of days as long as you have the funds, it will calculate the amount you will need to pay. Finalize the Rental by clicking the Green Rent button.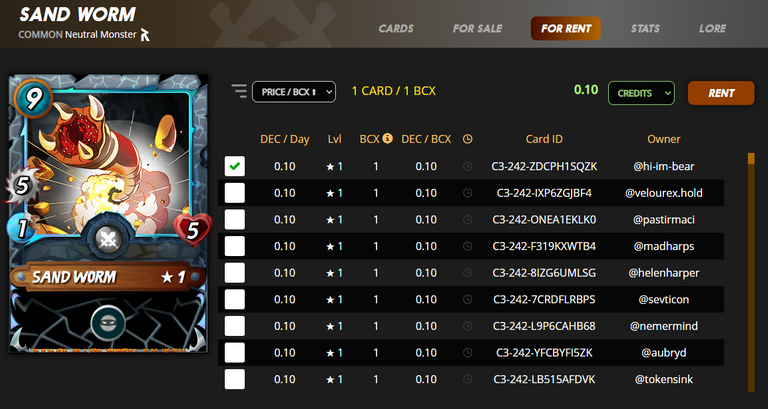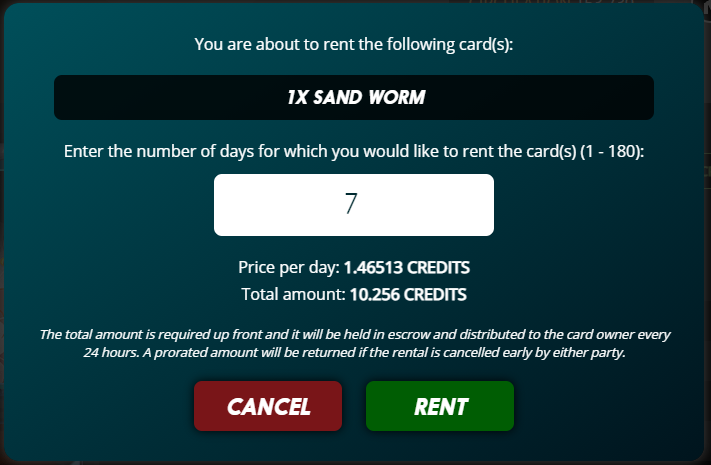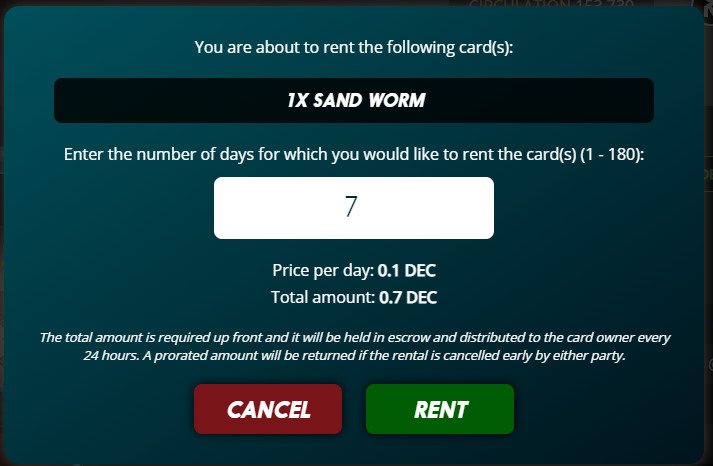 If you can not afford to buy, then rent. They will help you in your game play and help move up into the other levels.
---
---