SHARE YOUR BATTLE Weekly Challenge! TENYII STRIKER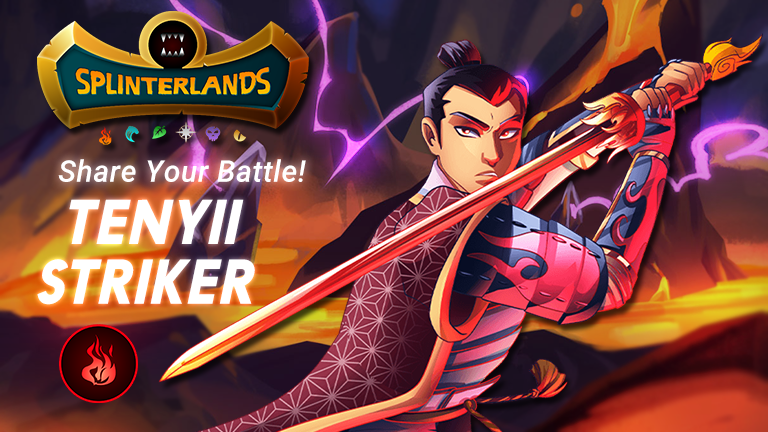 Source:
Normally I don't play with the fire element, since my favorite is water, but it is in my top 4 of main elements I use, besides this one of my favorite cards of the fire element is Tenyii Striker, so I took the opportunity to use Tenyii Striker, at the same time I was showing a friend about Splinterlands.
In this battle I had to face @xala868 in bronze, I have not really played so much this season and my reward chests belong to the silver league due to my rating last season, in this battle the maximum mana was 27, so I selected Tarsa as a summoner, all the cards used belong to level 1.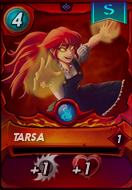 Radiated Scorcher: In the first position, in order to avoid the direct attack of my other cards, that is, this was my decoy card.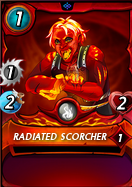 Living Lava: I always use this card in the first position, because it is very strong and has a good attack.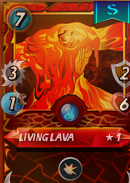 Djinn Apprentice: In this position I put this magic card, especially for the ranged attack.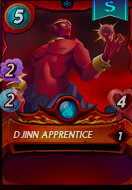 Tenyii Striker: I usually place this card in the third or fourth position, this because its ability is very useful, I usually protect it and make accurate attacks, another important factor is that it increases its attack and life when using Tarsa.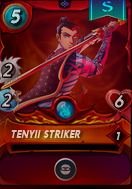 Scabo Firebolt: This card is a complement, as it allows me to cause more damage, it is also fantastic for its ranged attack.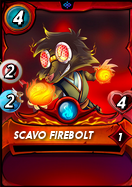 Chaos Agent: In this case I used this card because I had 1 mana left over, but it is really important, because this card will receive the first direct attack and so I protect my last card of my strategy, that is to say, it is a decoy.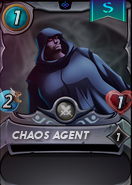 ---
Battle:
---

Created in Gif creator
Link: https://splinterlands.com?p=battle&id=sl_2a15a24ebf9dcc3a031a9e264dc5d7db&ref=darwinjj
---
- Round 1.
In the first round they finished with my decoy card, but I could also finish with one of their cards, but I could protect Living Lava, as it will be important.
- Round 2.
In this Round I finished with 2 of their cards and until the last moment Living Lava was standing.
- Round 3.
In this third Round again I destroyed two of his cards, but I lost Djinn Apprentice, which was very useful.
- Round 4.
In the last Round, I didn't expect Scabo Firebolt and Chaos Agent to stay until the end, but this was great, I also consider that Tenyii Striker fulfilled the objective as he attacked and destroyed the last card standing.
- Conclusion.
Maybe it's not the best strategy, but using Tarsa, along with Living Lava, Djinn Apprentice and Tenyii Striker is one of my favorite ways to order my cards when using the fire element.

I hope I have fulfilled your expectations and that you have enjoyed watching my publication.
---
Written in Spanish and translated with www.DeepL.com/Translator (free version)

---
---