SHARE YOUR BATTLE Weekly Challenge! LIFE SAPPER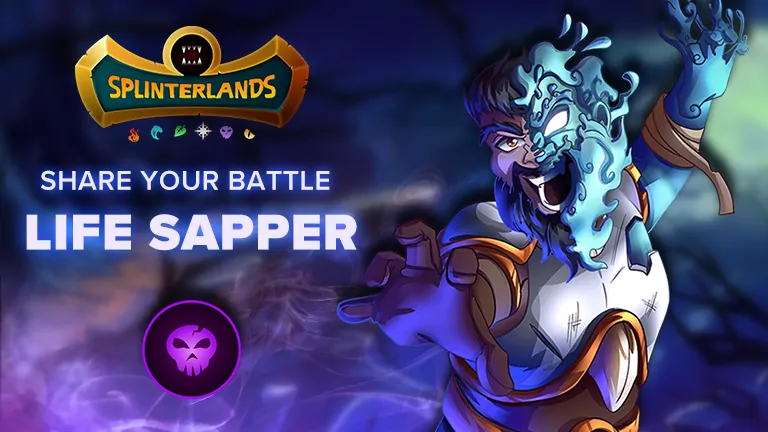 Fuente / Source:
This time I faced @changlee, the maximum mana of the battle was 21, but before the battle I created my strategy using as a summoner Thaddius Brood, this summoner I had it for rent at level 3, I also had Life Sapper at level 3.
En esta ocasión enfrente a @changlee, el mana máximo de la batalla era de 21, pero antes de la batalla cree mi estrategia usando como invocador Thaddius Brood, este invocador lo tenia en alquiler en el nivel 3, también tenía a Life Sapper en el nivel 3.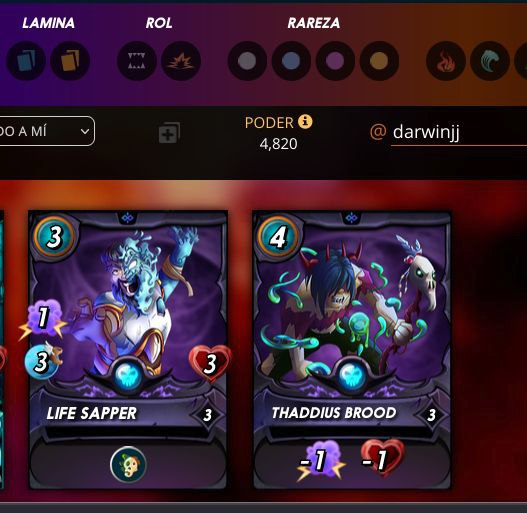 The strategy used was the Cursed Windeku in the first position, this card has a special ability and is very useful.
La estrategia usada fue el Cursed Windeku en la primera posición, esta carta tiene una habilidad especial y es muy útil.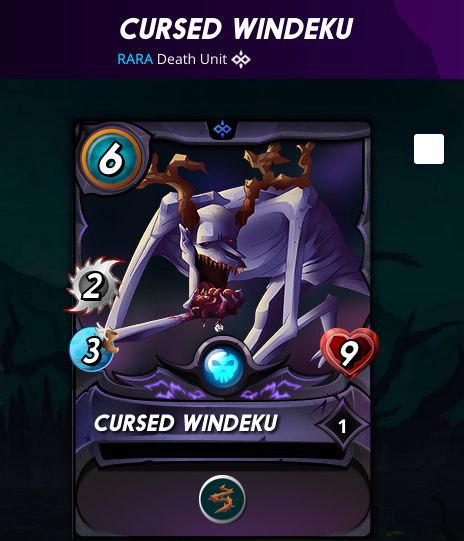 ---
In the second position I used Dhampir Stalker, this is very strong and it is useful to create attacks from a distance and with a lot of precision.
En la segunda posición usé a Dhampir Stalker, este es muy fuerte y sirve para crear ataques a distancia y con mucha precisión.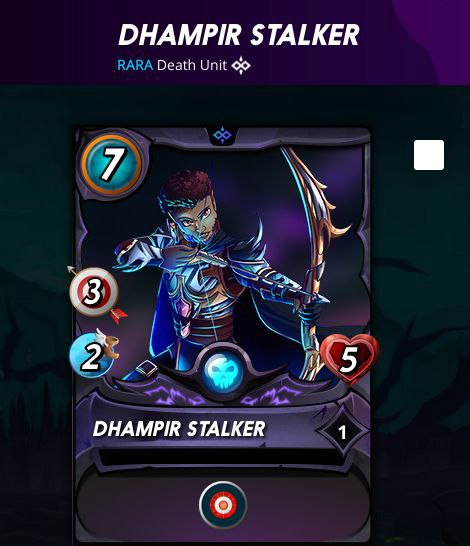 ---
In third place, I used Life Sapper, this is also very useful to perform magical attacks, besides increasing your life in each attack performed. Another point to consider is that I place it in third position, due to the fact that it does not have much life.
En tercer lugar, usé a Life Sapper, este también es muy útil para realizar ataques mágicos, además de aumentar su vida en cada ataque realizado. Otro punto a considerar es que lo coloco en tercera posición, debido a que no tiene mucha vida.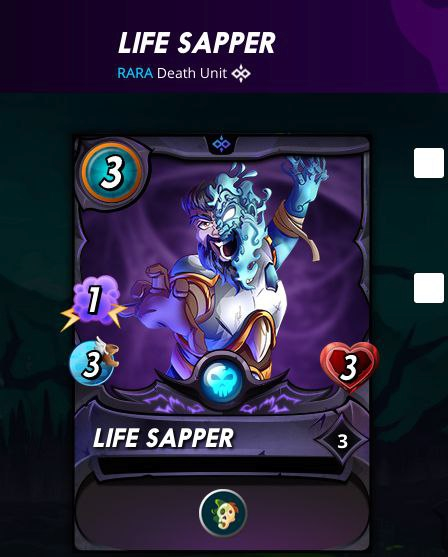 Lastly, I used Cursed Slimeball, which I used as bait to receive the attacks in the last position and prevent Life Sapper from being attacked from the beginning.
Por último use a Cursed Slimeball, esta la use como carnada para que recibiera los ataques en la última posición y evitar que Life Sapper fuese atacado desde el inicio.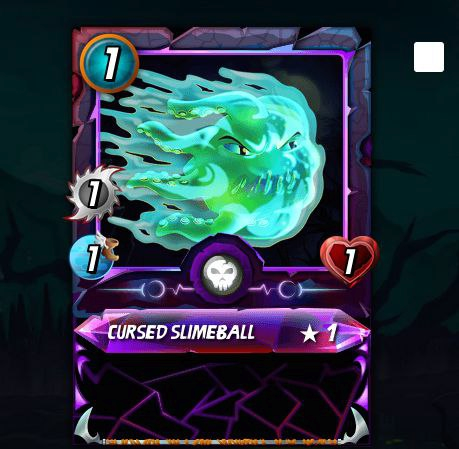 On the other hand, my opponent used Cursed Windeku, Death Elemental, Life Sapper, Soul Stangler and Undead Bagger.
Por otro lado, mi oponente uso a Cursed Windeku, Death Elemental, Life Sapper, Soul Stangler y Undead Bagger.
---
Battle: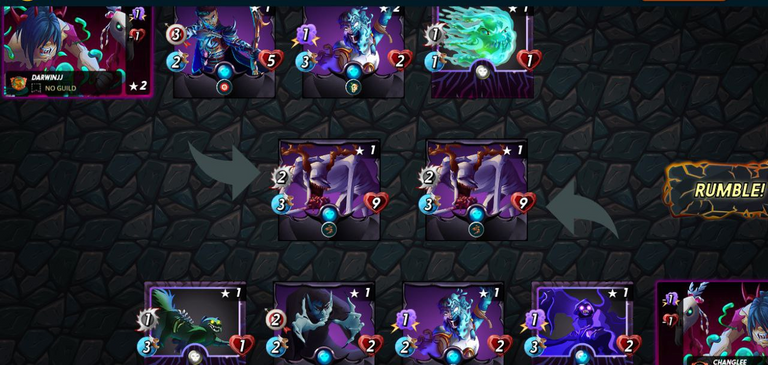 Link to the battle Splinterlands web: https://splinterlands.com?p=battle&id=sl_5e6f70f139530ccbf6004246b8c34087&ref=darwinjj
Round 1: In the first round I lost Cursed Slimeball, but I was able to destroy my opponent's Cursed Windeku.
Round 1: En el primer round perdí a Cursed Slimeball, pero pude destruir al Cursed Windeku de mi oponente.
Round 2: The second round was more successful, as I destroyed the following cards of my opponent: Death Elemental, Life Sapper and Soul Stangler.
Round 2: El segundo round fue más exitoso, ya que destruí a las siguientes cartas de mi oponente: Death Elemental, Life Sapper y Soul Stangler.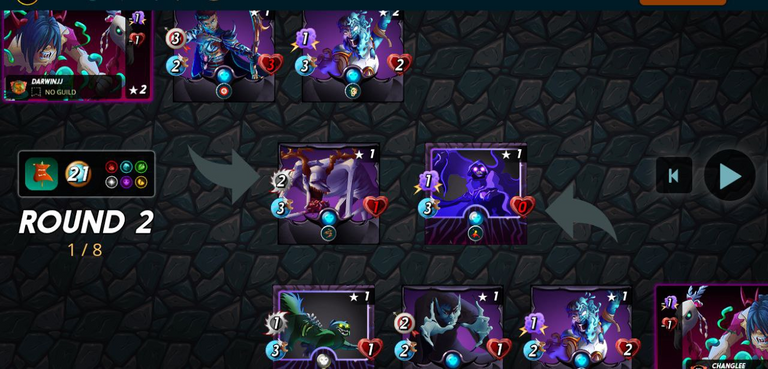 Round 3: The last card to be destroyed was Undead Bagger and left standing: Cursed Windeku, Life Sapper and Dhampir Stalker.
Round 3: La última carta en ser destruida fue Undead Bagger y quedaron en pie: Cursed Windeku, Life Sapper y Dhampir Stalker.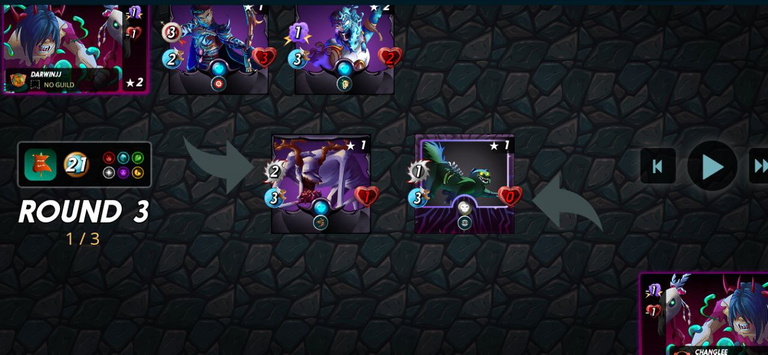 ---
Conclusion. / Conclusión.
It was a very positive battle, in which I was able to destroy all of my opponent's cards and I was also able to keep 3 of my cards, since I only lost one card. I consider that the objective was accomplished, since Life Sapper destroyed 2 cards and was the one who did damage to the last card standing of my opponent. Although it is a fantastic and useful card, but I don't use it often, only on occasion when I use this element.
Fue una batalla muy positiva, en la cual pude destruir a la totalidad de cartas de mi oponente y también pude mantener 3 de mis cartas, ya que solo perdí una carta. Considero que el objetivo fue cumplido, ya que Life Sapper destruyo a 2 cartas y fue quien realizo daño a la última carta en pie de mi oponente. A pesar de que es una carta fantástica y útil, pero no la uso con frecuencia, solo en ocasiones cuando uso este elemento.

I hope I have fulfilled your expectations and that you have enjoyed watching my publication.
---
Images created in GripArt.
Written in Spanish and translated with www.DeepL.com/Translator (free version)

---
---