Apr. 26, 22: Routine, Oculus, Schoolwork, TV, and Games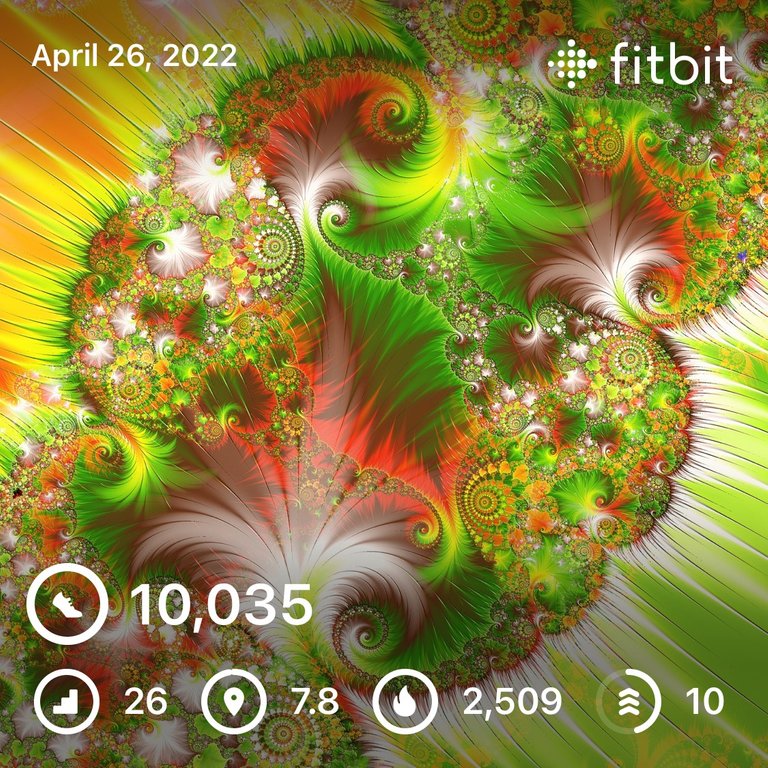 [Oi! Been chatting over on Discord all morning and just realized I hadn't started on my post! 😱 Got teaching and PIMP meeting today, so probably going to get crunched on time here.]
Made it ten to six today, but officially an hour short. It wasn't too bad, although I did lay down to take a nap. I was watching them stream playing Phasmaphobia and laying down when 1) the Red Bull kicked in, and 2) I got an email from one of my coworkers above me who needed an update on my Algebra students' grades…which meant I needed to do the grades (well, I could have waited, but why not just get it done) and I got up and did some solid work at the computer for some of the afternoon. I even got my Blackboard requests done for next semester so my inbox is nearly completely empty. Only thing left is to renew my Libertarian Party national membership and my todo list will be cleared (outside of all the other things I should do 😛).
Not a lot going on during the morning routine, just the usual curation, hit the faucets, check the crypto markets (which were looking ugly! 😱), worked on my post…all the normal stuff.
Once I'd gotten my post done and posted (got skipped by Brofund today 🤬) I couldn't help it, wanted to play some more Resident Evil 4…the new maps are totally fun and it's a real challenge! I got some more medals, enough to unlock the next set of challenges, but they are wicked hard. My favorite so far has been the machine gun one where you have unlimited ammo and don't have to reload…got all five medals on that one! 💪
Speaking of Brofund, I guess BroFi is going under. The price of BRO has been collapsing as well. 🤬 Am I going to get fucked by Ray twice? My only consolation was that I had made back a little on those tokens, if that fails then I'm seriously going to be pissed…actually even been considering retaliatory downvoting, but trying not to be too childish yet.
Quit out of VR and grabbed some lunch and then hit the wall. Like I said, I did lay down to take a nap, but it never came to fruition. Ended up getting some proper work done on the computer and even went in and wasted a portion my life taking care of HashKings.
After I got my work done, there was still a bit of time before Wenche got home and I couldn't help but jump back into Resi 4. Quit out shortly after she got home and helped with getting dinner together. She made us turkey taco salad for dinner and we watched the last episodes of the new season of Pretty Hard Cases. Another one we plowed through in no time!
Other than that, joked around on Discord a bit, played a little Splinterlands but wasn't really diggin' it, and got ready for bed. I had several thousand steps left for the day, and full disclosure, I totally cheated. 😢 Kept the streak alive, but at what cost?
[Well, once again I'm wicked late starting to get ready for work, but I was able to get a fairly reasonable post done. 😁]
---
I guess negative thirty-four dShitty income means stability, at least same as yesterday. Still getting six SIM for whatever reason; something is better than nothing, I suppose.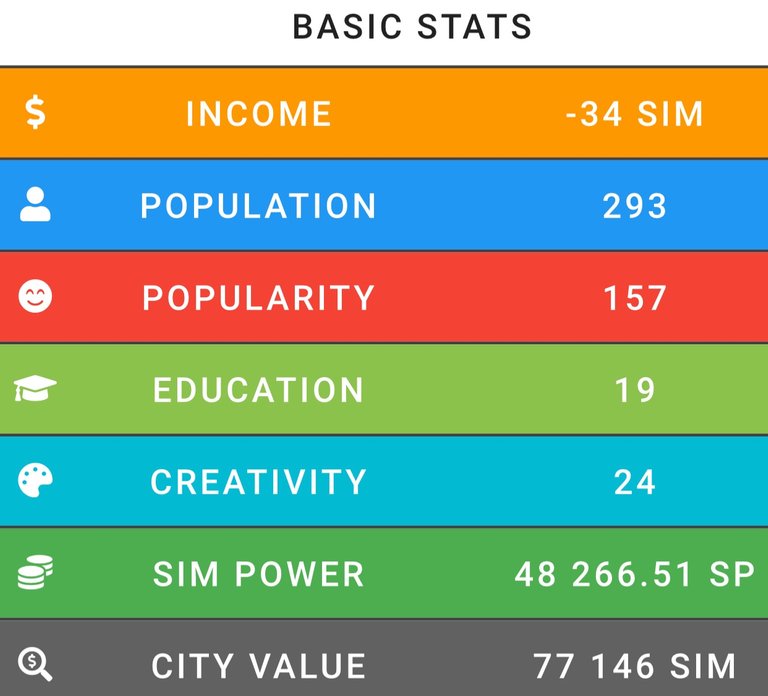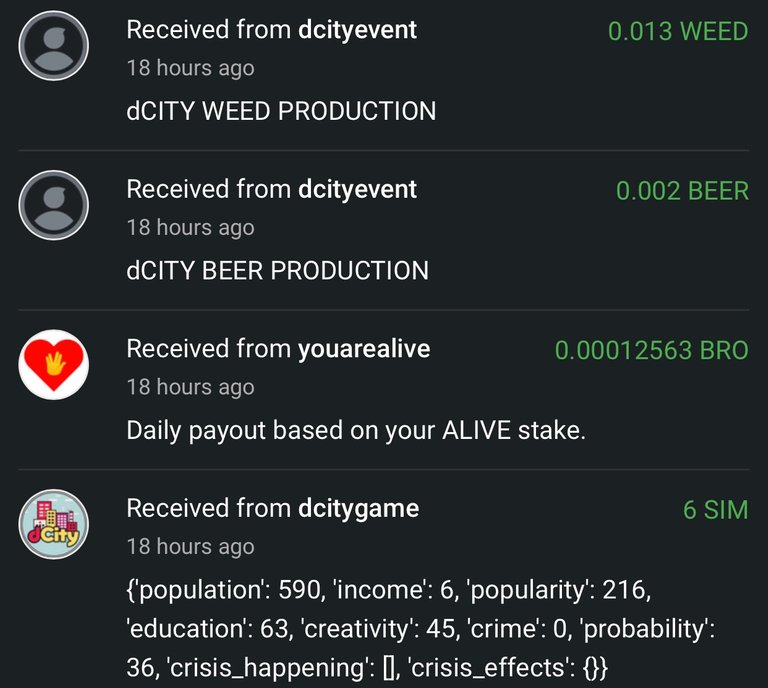 ---
I think I went in a couple times today on Rising Star, but not sure…the days blur together and clicking a button isn't necessarily all that memorable.
Just double checked and it's twenty-one more levels until I unlock the band members mission. 😂😂 What a joke…that will take forever.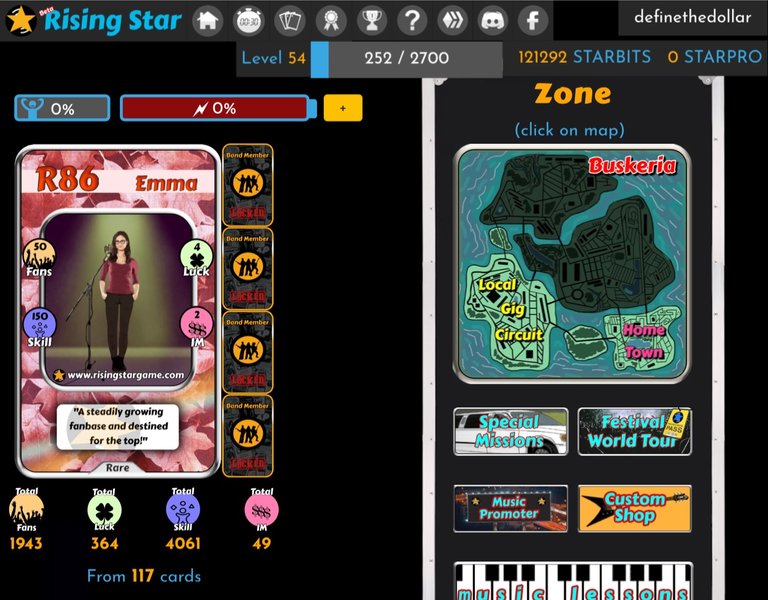 ---
I had some work to do today on the computer, so I did waste the time going in on HashKings and redoing stuff. I smoked the pinners I'd made two weeks ago, replanted and watered, entered a team for the raid, and was actually pleased that I was able to harvest the seeds from last week (they didn't just die). 👍
Liuke came into the Pizza server asking whether they should make a lottery. 😂😂 I said I like to see projects so one thing and do it well. I told him the farming UX needs serious work before they start trying to push the edges of legality with gambling. I have a feeling that this is going to be an endless creation and destruction of failed projects…
Through the course of the conversation I got a solid slap in the face with the realization that I've chucked money at HashKings and am still holding onto VFT bags (same guy - demonstrating a history of past failure). When will I learn not to jump into shit just because people talk about it on Discord? 🤬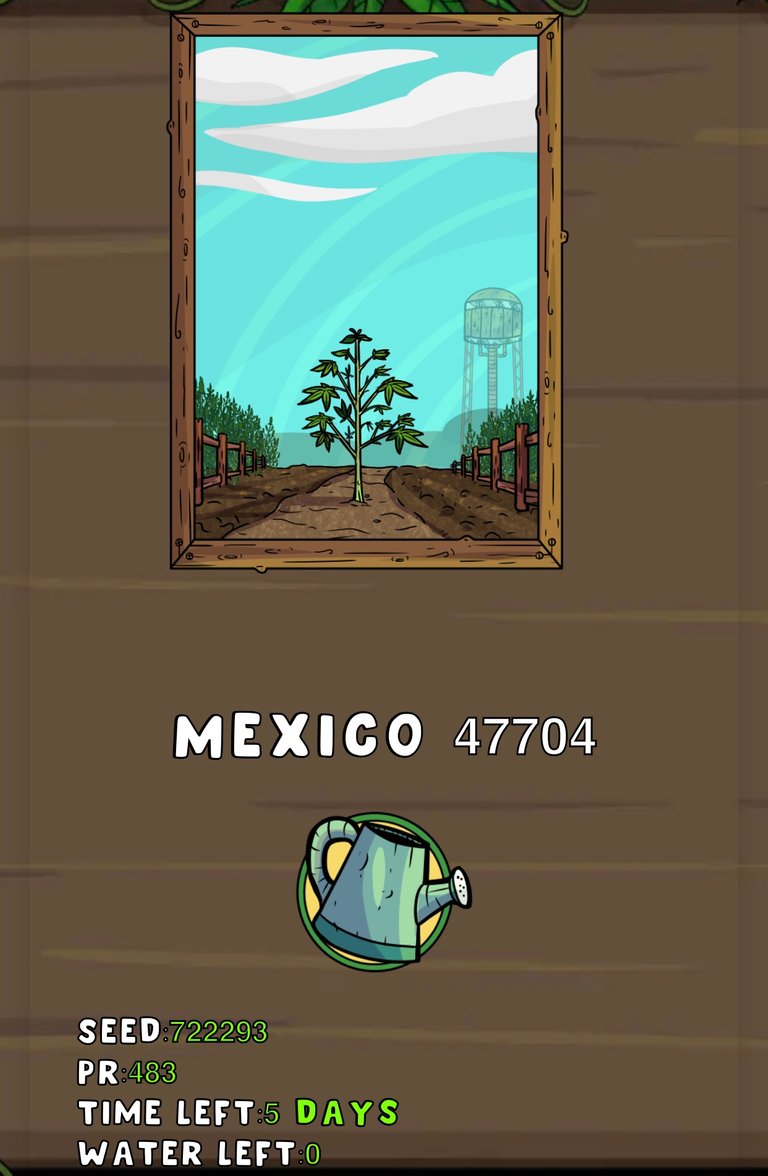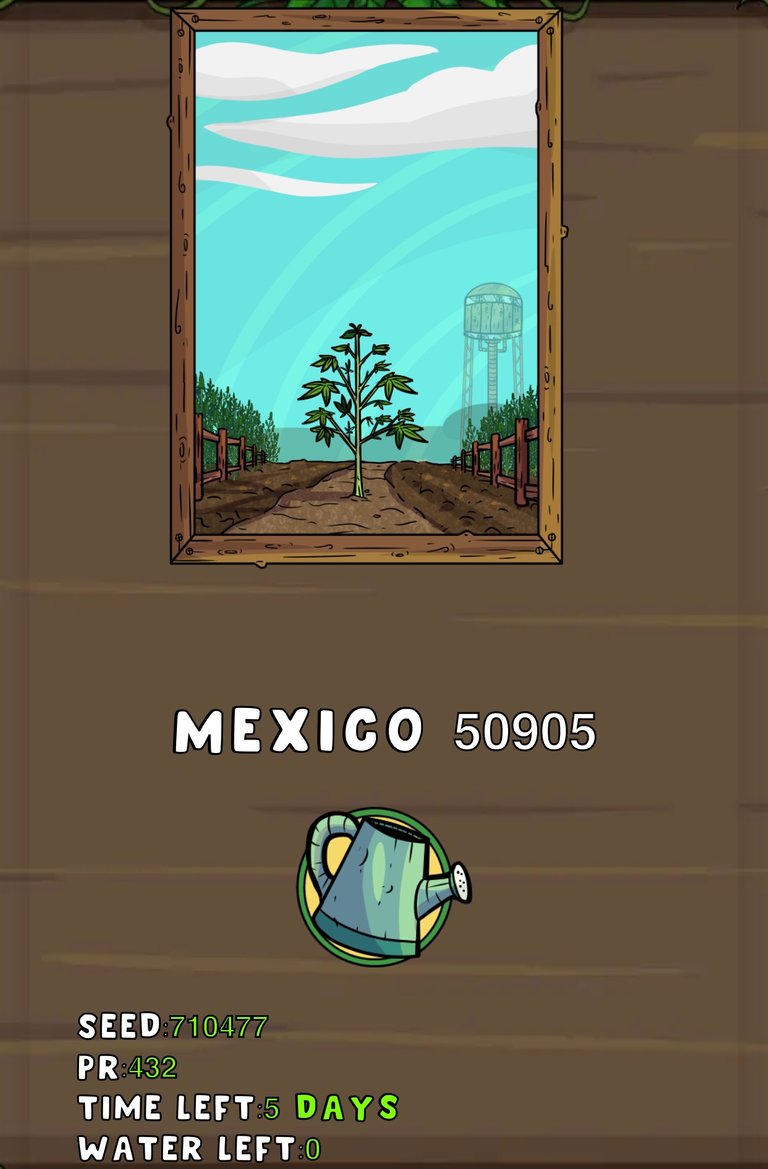 ---
I went in and reset my quest fairly early this evening, but then I procrastinated on it and it got really late.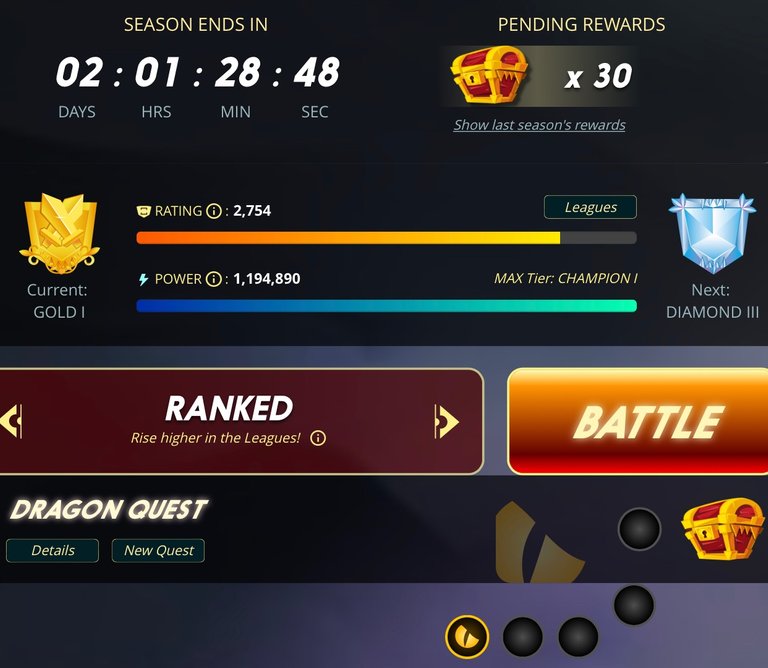 I was one win away from Diamond, literally just a few pints away, but of course I started losing and I just didn't have the patience for it. Figured I'd leave it until the morning, but here we are, just gotta' go with what I have.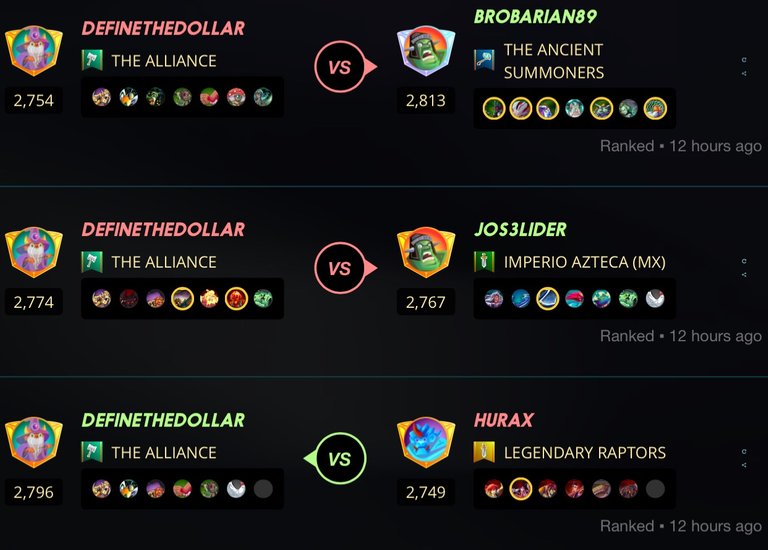 My SPS drop fell hard again, but just staked it, as usual. Vouchers did gain back a couple percent, but that doesn't equate to the percent it lost and we're still down relatively speaking, so no moves there today.
Sounds like Witty attended the AMA and was very much not impressed…all about money and nothing about Lands development. Sounds like he's backing away from the Guilds and all that and going into passive mode. We'll have to see how that turns out.
---

Wordle 311 4/6
🟨⬛⬛⬛🟨
⬛🟨🟩⬛⬛
⬛🟩🟩🟩🟨
🟩🟩🟩🟩🟩


Daily Quordle 92
9️⃣5️⃣
4️⃣3️⃣


Daily Octordle #92
🕐🕚
7️⃣🔟
3️⃣9️⃣
🕛8️⃣


Daily #72
1️⃣7️⃣⬛1️⃣8️⃣
1️⃣0️⃣⬛0️⃣8️⃣
0️⃣6️⃣⬛1️⃣1️⃣
0️⃣5️⃣⬛1️⃣2️⃣
0️⃣4️⃣⬛2️⃣1️⃣
1️⃣3️⃣⬛1️⃣9️⃣
1️⃣4️⃣⬛1️⃣5️⃣
1️⃣6️⃣⬛2️⃣0️⃣

---
Average Last 7 Days: 12,913
Lifetime Average: 14,961
10k per Day Streak: 45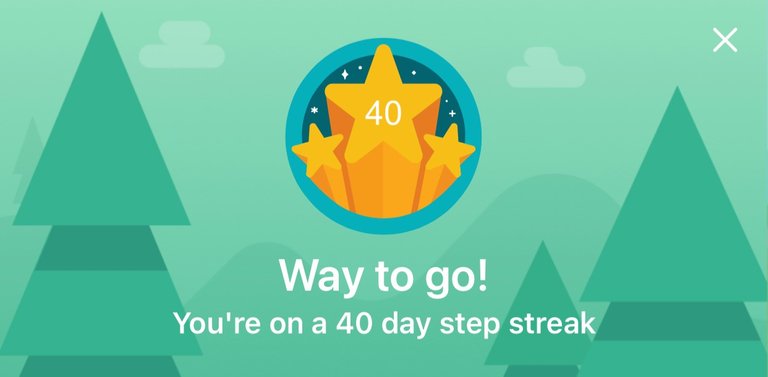 Longest Streak: 204

Distance on shoes: 759.24 km
Distance on hikers: 67.07 km
#AutomaticWin Tally: 421
#AutomaticWin Streak: 0
Longest Streak: 53
#TripleTen Tally: 118
#TripleTen Streak: 0
Longest Streak: 7
#DoubleDay Tally: 229
#DoubleDay Streak: 0
Longest Streak: 37
Highest Floors: 120
Highest Daily Steps: 41,528
Zombies evaded: 0/0
Mindfulness Diary:
Health: 83%
Satisfaction: 86%
Energy: 91%
Productivity: 75%
---
Referrals: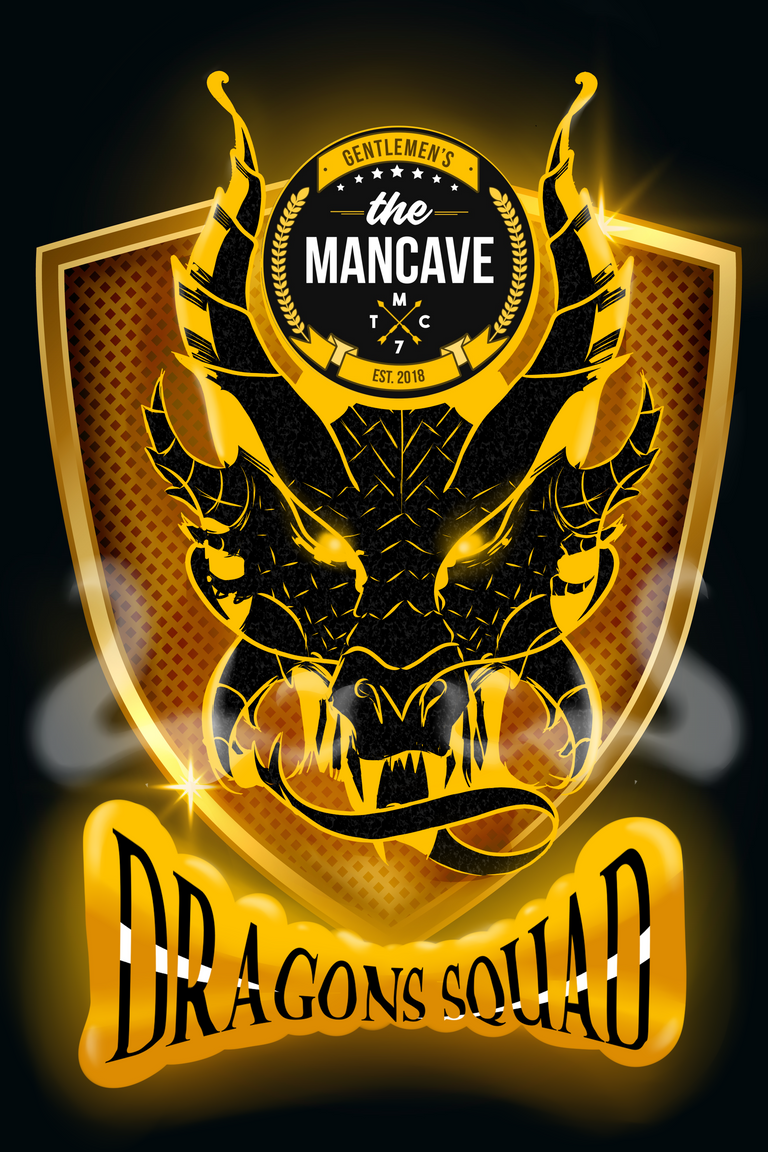 Power up and Hive on!
---
---