Dec. 30, 22: Routine, Raven Event, Short Walk, Phone, TV, and Games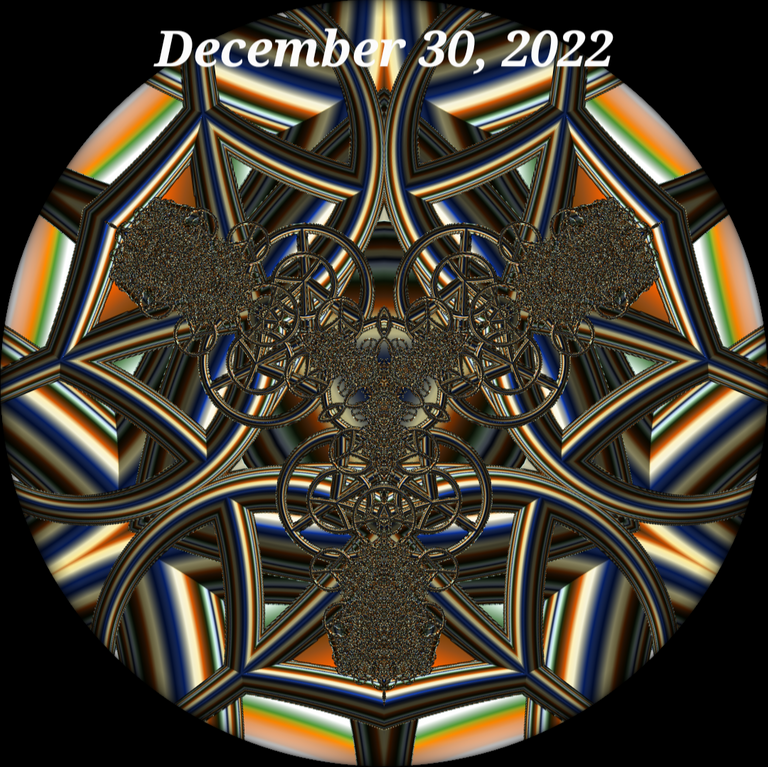 [Not sure what's up, but images don't seem to be loading properly, I mean they're loading up but they're not rendering in the preview, so hopefully they'll show up later; this has happened before, but this time the new phone is a variable as well. It's going to be a little tough doing the post today since I generally use the pictures as a sort of writing prompt for each section. I really do hope they show up, otherwise this post is going to look like shite. 😢 At least the cover photo did show for sure.]
Spent the evening last night trying to get started setting up and figuring out the new phone and the Android platform...ended up being midnight before I finally went to bed. The cat 🐈 got me up around seven thirty for only a half an hour short of my eight hour goal, but not caught up at all as far as the three or so hours I lost the night before. 😭
Did the usual morning stuff, and now instead of having a bunch of tabs open all the time in the Brave browser, I got a watch list set up in the CoinMarketCap app, so I can check them all at one glance. 😀👍 They were looking mean again, at least my alts were; BTC was down but only slightly and is still in the middle of $16k, but HIVE did drop to a quarter. 🤬 On top of that, I gave back a lot on Polygon versus ETH, losing .6 ETH again. 😭
Of course, after I got up, I pretty much just jumped back into working on the phone...starting to make some good progress and getting used to it, and got some of the most important stuff fixed (got Metamask and Jaxx recovered - did HIVE last night).
It turns out that the password file did transfer over to the new phone which made life a lot easier (although there's still some accounts I'm struggling to find the passwords for) and I've been trying to get them consolidated...seems like there's duplicate apps (Google and Samsung) for everything and I'm a little frustrated that Samsung Pass takes over for some stuff whereas Google Password Manager takes most of the rest...I really don't like that Google has all my passwords, though; sure, it's convenient, but makes me feel anxious and vulnerable.
There's also One Drive and Google Drive and all my different Google accounts that's complicating things as well, not to mention that it seems that to save to Google Drive you have to have a subscription account, so it saves to One Drive, but then it's a PDF and can't be edited unless I reopen it in Word...not really found a quick way to loaf, edit, and save my daily post tag (for example); think I'm going to try the internal storage even though it means having to dig a couple folders deep.
There's also Samsung Pay and Google Pay and Google Wallet...Samsung Pay didn't want to register my card, so I went with GPay. At this point I kinda' feel like Google has my whole life under its control...bank accounts and all. 😱 I did get the wallet set up, though, with my Meijer card as well as joint and personal credit cards (and it was kind of cool because all I had to do was hold the card to the back of the phone), now to test it at the store...
Worked on my post for the day and did my best to try and get all the screenshots and everything going (there's Gallery and at least one or two other photo apps there...went with Gallery, though, they already have everything else, why not all my pictures as well?). It went alright, although for some reason I still can't access my stepcount spreadsheet; I can see the file, but it won't open. 🤷‍♂️
Got my post done and shared and then hopped over to Raven's New Years Event in her Discord. I won one of the rumble royals today and won some Starbits. 👍🤑 Didn't do super hot on the trivia, but got a couple more PIZZA as well. 😃
Once that ended, I seriously considered going out for a walk. Was actually quite warm today, but it was raining 🌧 pretty hard all day as well and I just wasn't feeling it. I did run down to the store real quick and snagged a USB-c to USB cable...need it to transfer over my music from the computer (which I still haven't figured out yet) and it lets me plug into the car as well as the old Apple chargers. (I did get a new charger that wasn't really necessary, but it's clearly better than the Apple ones, amazing that it's absolutely cool to the touch; totally used to them getting super hot).
Honestly, the entire rest of the day I spent working on getting the phone set up...Authenticator was awesome, just scanned a QR code and boom they were all there! 😁 Need Duo to log into work and haven't gotten it going properly, got stuck logging in...there's still some to get going (COIN and a couple other crypto wallets), but nearly gotten up to where I was on the iPhone.
Been blocked out of my online banking for a while (they switched systems and I kept getting errors trying to get in) and I figured I would wait to try the app on the new phone. Unfortunately, I got run around in circles and eventually went down to the bank to ask them. The teller was able to override and we got the new phone set as a trusted device and not only did he get me logged into the app, he showed me a few super useful functions that I wouldn't have been aware of. He was super helpful, and I really appreciated it (for the perpetual record).
Starting to get closer to the endgame, though, maybe one or two more days of setup and we should be up and running; Ledger is another thing...probably going to wait a week or so after I think I have everything done before I wipe the old phone and send it back just in case something pops up that I missed.
For one thing, the the predictive text is waaay better and is way more helpful as far as learning the weird things that I type like my different emails and particularly Hive usernames...made for a lot less typing already! 😀
Made myself some egg noodles and fried turkey for dinner and watched some criminal interrogation videos (still fascinated by them) and started getting ready for bed a little earlier than the last couple nights. Put on some Letterkenny until I fell asleep.
[Hrm, the images still haven't rendered...I asked over in PeakD server, but worried this is something to do with the picture editor or something, don't know.]
---
Oh! So I guess what dShitty fixed was the problem of income not going negative. What the fuck does an income of negative four even mean?! Got the whopping two SIM actual income, same as the last week, but at least they're not just skipping payout altogether like they did the week before.
---
What do you know, I got more drunk fans on Rising Star; why am I not surprised? I guess not being fucked with is the exception to the rule...did these guys get together with dShitty to conspire? 😜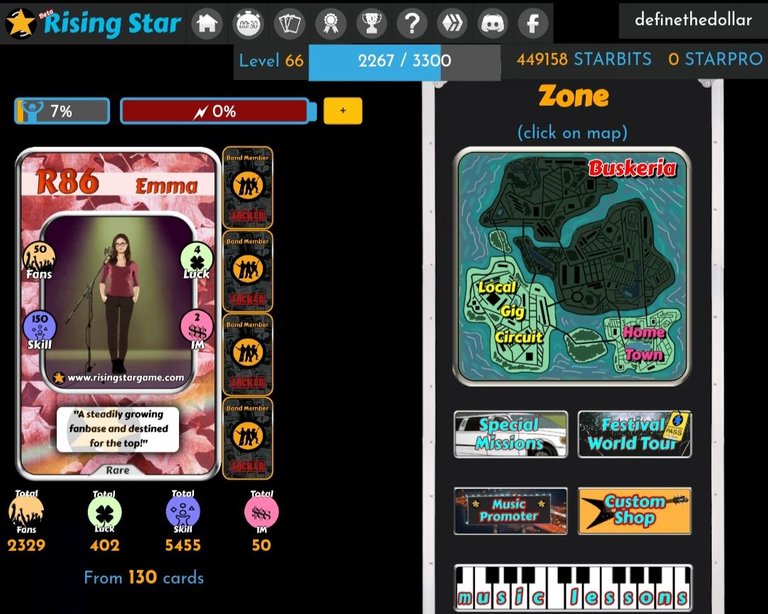 ---
My Splinterlands rental income dropped twenty cents again to $1.5 today, still better than the day before yesterday, but hovering in the suck zone...a good fifty percent of what it was when I started a few weeks ago.
I realized that I'd forgotten to go back in and stake the SPS I had claimed, but claimed for today, paid the rental fee, and then staked up the two day's worth. Thinking that's like three or four days of staking, should probably start saving up to swap out again, but I do have some liquid HIVE at the moment, so not particularly itching to sell right now.
---
HK:
Right...this is the one picture that renders out of them all. 😡 I think I might have gotten a few more BUDS from pools and drips, but otherwise no change here.

GLX:
Just the usual claim and stake on Genesis League today...kinda' defeats this whole section if the image doesn't render.
WOO:
Right about in the same spot hovering at fifteen WOO stake rewards per day. Not sure if I'll ever get any more mining rewards, though.
---
Average Last 7 Days: 11,245
Lifetime Average: 14,573
10k per Day Streak: 82
Longest Streak: 204
Distance on shoes: 1258.86 km
Distance on hikers: 67.07 km
#AutomaticWin Tally: 425
#AutomaticWin Streak: 0
Longest Streak: 53
#TripleTen Tally: 118
#TripleTen Streak: 0
Longest Streak: 7
#DoubleDay Tally: 236
#DoubleDay Streak: 0
Longest Streak: 37
Highest Floors: 120
Highest Daily Steps: 41,528
Zombies evaded: 0/0
Mindfulness Diary:
Health: 91%
Satisfaction: 87%
Energy: 87%
Productivity: 70%
---
Referrals: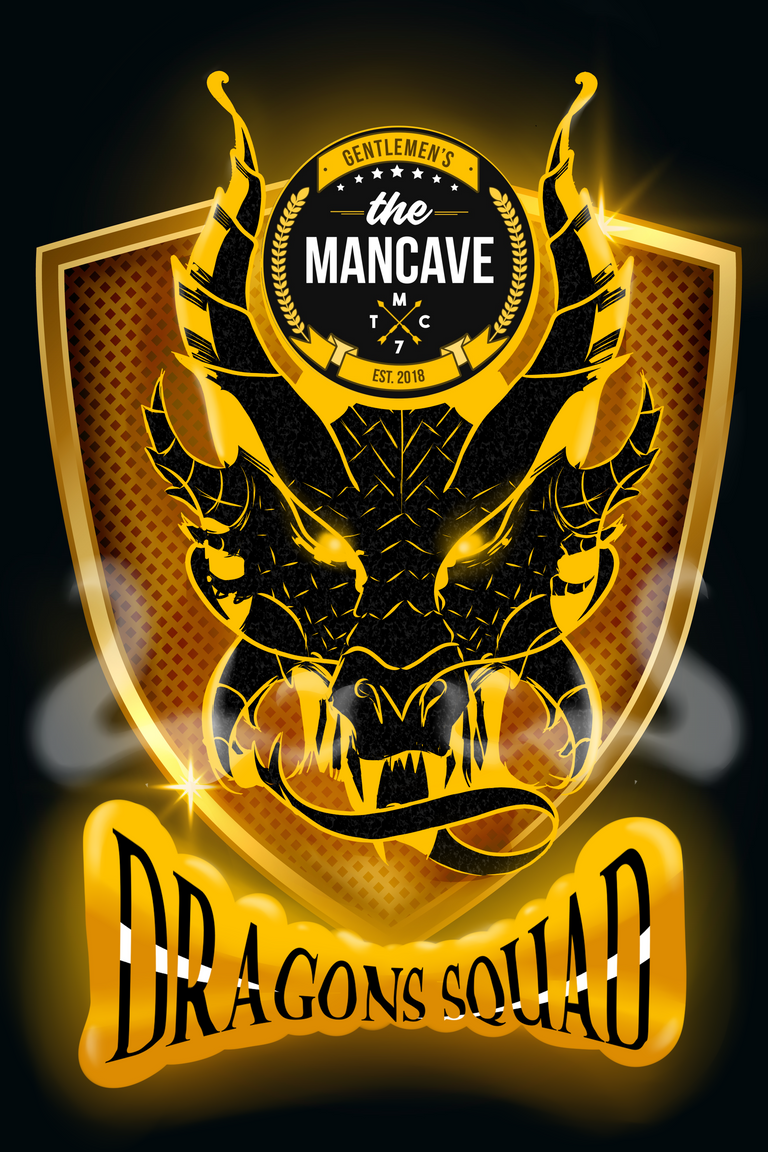 Power up and Hive on!
---
---