Feb. 10, 23: Routine, Oculus, Chores, TV, and Games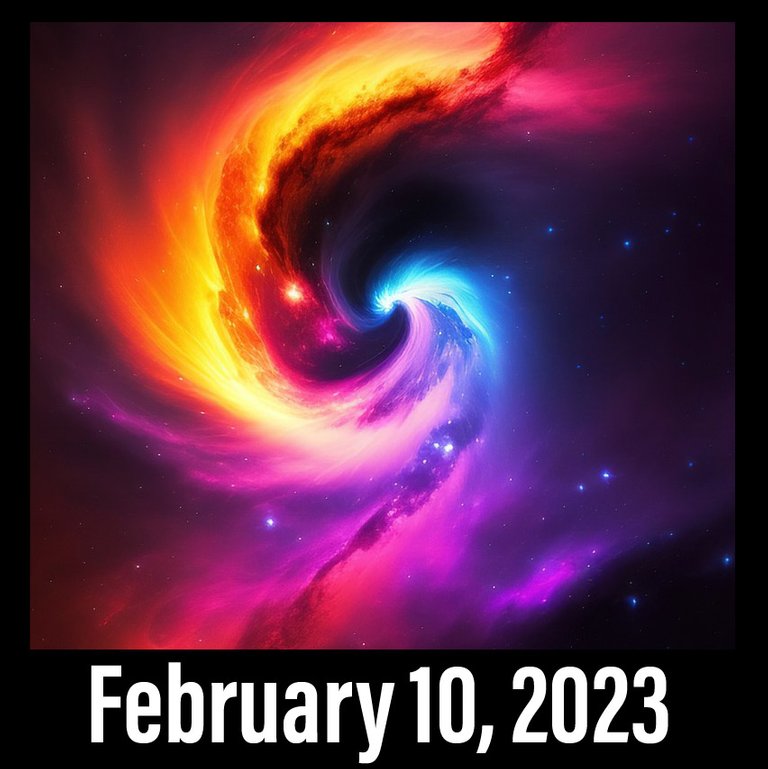 I've had a fairly painful knot develop in the soft under my left eye the last several days and it had gotten to the point that it was a sharp pain near the surface and I couldn't help myself from messing with it...woke up this morning and my eye was nearly swollen shut. 😭
I guess that's going to be my excuse for my relatively low productivity today...honestly, it felt like I got punched in the face and hurt every time I moved my eye or blinked, so kind of hard to focus on too much else. 😡
Got to bed around nine last night and was up at least three times in the night; moved out to the couch around three or so but then made it nearly until six for almost nine hours of sleep. 🥳 Didn't drag too much today, but then again was kind of lazy anyway.
Did the usual morning routine and went in to check on the crypto markets...we got even more reds than yesterday. 😭 However, with the pop in MATIC yesterday and ETH falling harder today, I couldn't help but check on my Polygon investments and I was only losing about .26 ETH, close to the best it's been since I took the loss! 😁 [Already given some of that back and losing .3 ETH again at the moment. 🤬]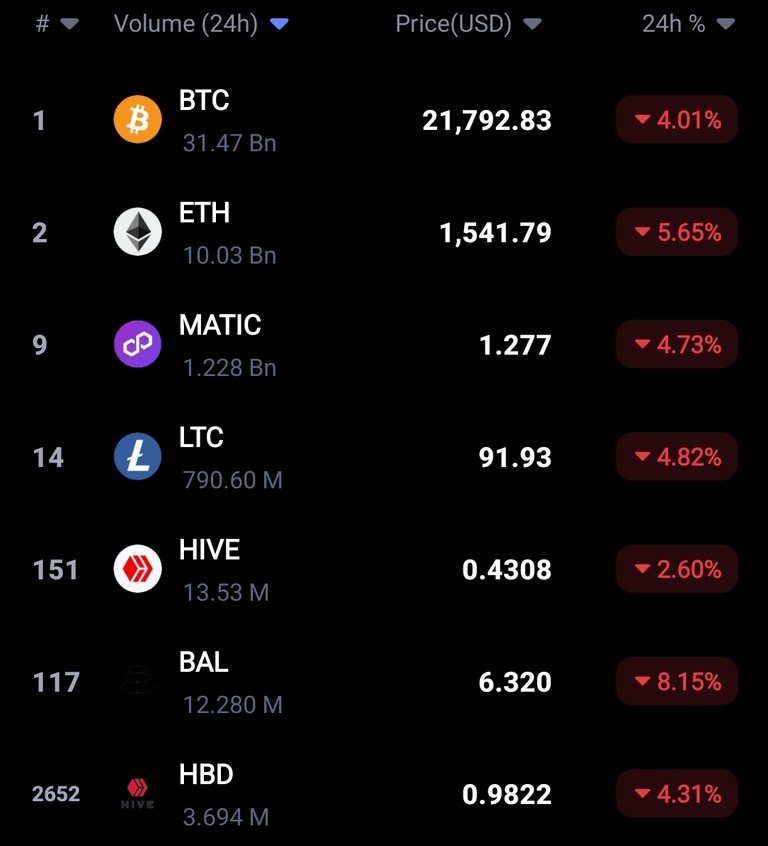 Sounds like there's some FUD in the markets about crypto staking regulations with the CEO of Coinbase tweeting that the SEC is trying to ban staking for all US retail investors (having paid a settlement) as well as Kraken paying a settlement for the same thing...the SEC asserts that stake products are clearly securities under the Howie Test, people give money to a company and expect return from the investment (based on the performance of the company); it is interesting to note that there doesn't seem to be any talk of banning the big bois from staking, just retail (which is to say, you and me). 😡🤬🤬🤬😡🤬😡🤬
Worked on my post for the day and had gotten a bit of a late start, got distracted with H-E tokens and other stuff, but got a solid one done on time. 👍
Oh, yeah, after I got my post published, I decided to give the new PeakD reader function they just added a try. That was pretty fun, and funny...did a good job for the most part and it even made me giggle at a couple of my own jokes. 😜
It's definitely making me self-conscious about my emoji usage, though, since it's going to read like "angry face, angry face with censor bar, angry face, angry face,..." 🤣
Afterwards, I didn't even put up a fight, just jumped into VR. I completed The Last Clockwinder, so was kind of hunting through my library to find any games I hadn't finished. There's a couple that I played for a minute or two, but wasn't really feeling it, so worked on a Puzzling Places puzzle for a while and then played a few rounds of Beat Saber so I could justify my playing as "exercise."
Most of the rest of the afternoon is a void of chatting on Discord and watching YouTube videos, but I did snap out of it for a little while and did some chores in the bathroom and kitchen as well as getting the oven warmed up ready for when Wenche got home from work.
She made us steaks and salad and tater tots for dinner and we watched more of the criminal psychology video I was in the middle of. It was a super long one, three hours, and I still haven't gotten through the whole thing, but it's absolutely bizarre...fifteen year old girl got her nineteen year old boyfriend and his friend to beat her dad to death with a baseball bat. 😱
Even worse, absolutely no remorse, and just a constant stream of lies from her and utter delusional nonsense from the boyfriend's friend...hard to believe these people walk among us. Still, have to remember that patricide is something like .0002% of all murders, so actually quite rare (I guess it takes a "special" type of person to do something that heinous).
I realized that there was a whole season of The Flash that we hadn't watched (season 8) and so we pretty much binged that for the rest of the evening. Actually got my WombPlay challenges completely done after the reset, and then fell asleep around nine again.
---
Splinterlands:
I got a dollar seventy for my Splinterlands rental income today, less than yesterday, but more than the day before. I pulled out the DEC I had saved and figured out how to get my VOUCHERS out and sold some of those off as well and got some SQM and CCD.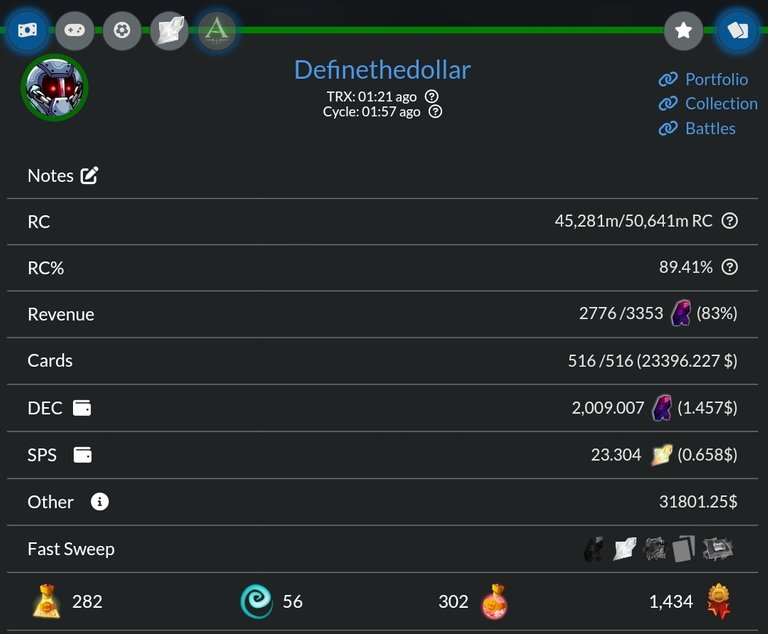 Claimed my SPS interest for the day, paid the rental fee, and am starting to save up again after staking for the last three days or so...I still have a little dry power, but I'm back near the bottom of the barrel and I'm hesitant to blow the rest in case something unexpected comes up.
dShitty:
Completely beyond all expectations, dShitty paid out the SIM the cards were supposed to mine without any taxes or other nonsense designed to reduce the supply. Psych! Not surprisingly, dShitty "income" simply didn't exist. 🤬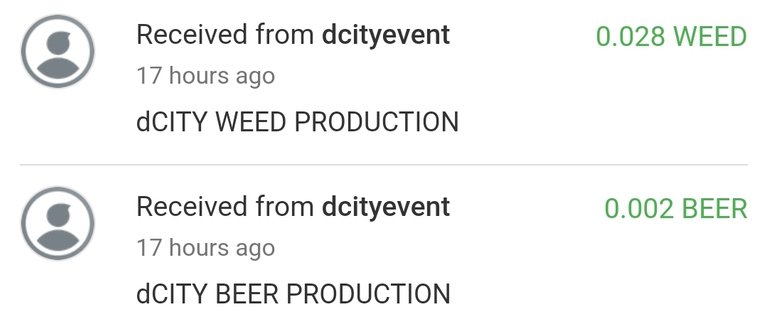 Sorry, "pay me for more cards" isn't a "strategy."
RS:
Woah! Believe it or not, something actually happened on Rising Star today. 😯 It only took like a couple of years, but after slogging one thousand missions, I finally got my first pack.
Of course, I couldn't see what the cards were either in portrait or landscape and RSGfam didn't count them as received pr purchased, so I literally have no idea which ones I got. Luckily, I don't really care that much.
It was a bit unfortunate, though, in hunting through RSGfam looking for the cards, I found the list of what I've actually spent on this game...there's a lot more HIVE transactions in there than I'd thought; I have actually spent quite a bit on this (and so far earned literally nothing - it's all either been recycled back in game or is sitting there saving). Didn't think I needed to resent this game so much, but maybe I do. 😜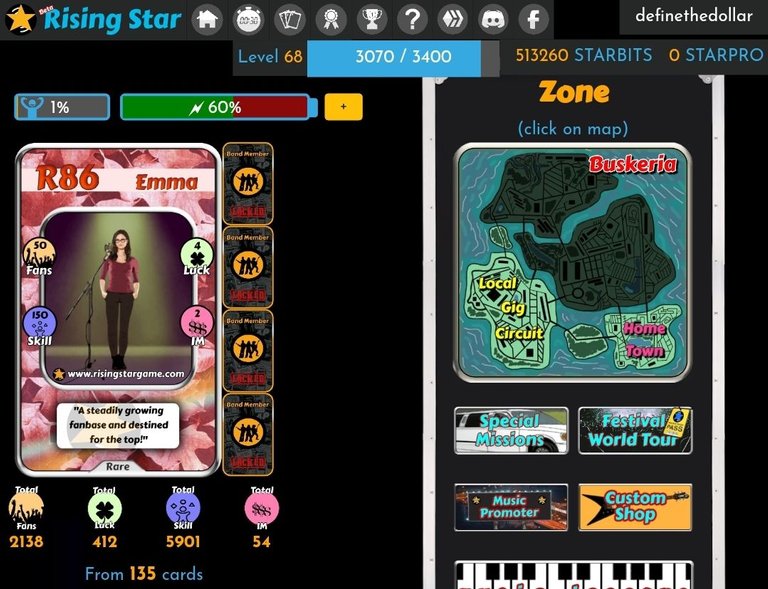 The drunk fans expired and my Ego was properly nonzero, so switched over to a lesson to get it back down.
HK:
Don't really have anything additional to contribute to my diatribe about HashKings suckery, just consider it ongoing...

GLX:
Not sure if I claimed early yesterday or what, but I have a feeling the airdrop has ended. 😢
Staked up what I had in interest, but it seems like I missed the forty swap...maybe I did it and spent it already, that's entirely possible (too many ins and outs to keep in old Duder's head).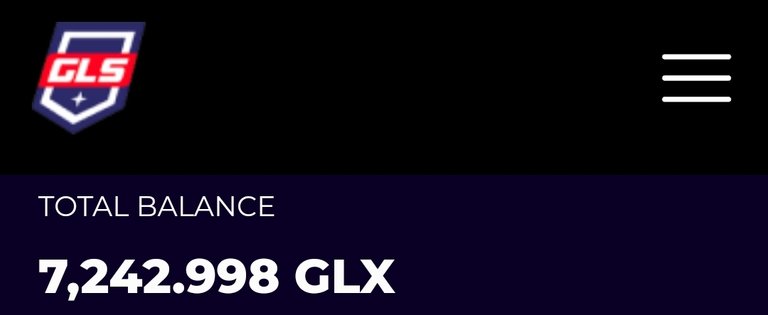 WOO:
A little short on my stake and delegation rewards today, but not by much, and I was expecting it having claimed a little late yesterday, so between the two we're pretty steady Freddy. 😁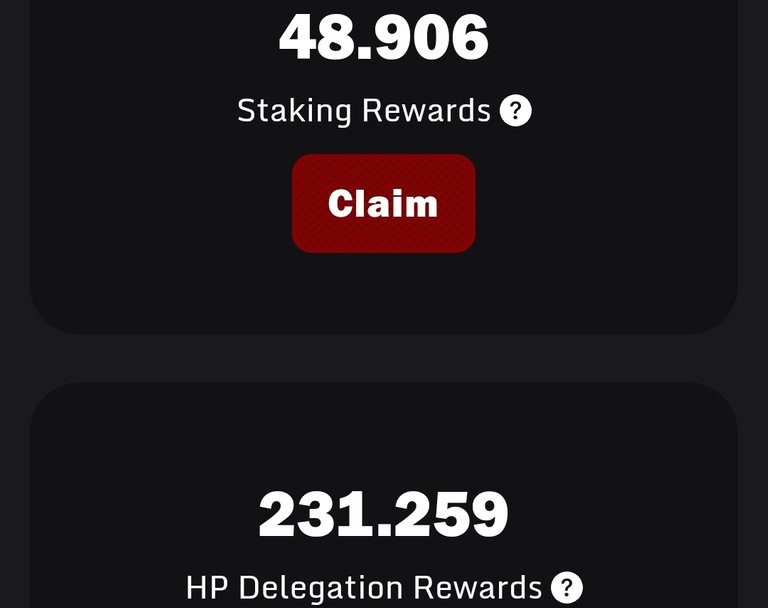 CCCEO:
I put about ten HIVE and matching CCD, of course, in the pool a couple of days ago but was still itching to get in deeper and I sold off everything I possibly could (DEC, VOUCHERS, shittokens, anything) to scrape together enough to do it again and doubled my position today. I hate that it resets the daily bonus, but it was only a couple days worth, so not that bad, and now we start at an elevated level. 🤑
There was also the eleventh SQM sale today. I decided to take advantage of it for the second week in a row and bought .5 more...he hasn't made good on it yet, though; been almost a day, but I guess he may have been busy yesterday or might be waiting for more orders to do them all at once, I don't know. [Update: received during the production of this post 👍😄] Hoping to have bumped up to the next CCPower level this next report.
---
Average Last 7 Days: 10,382
Lifetime Average: 14,471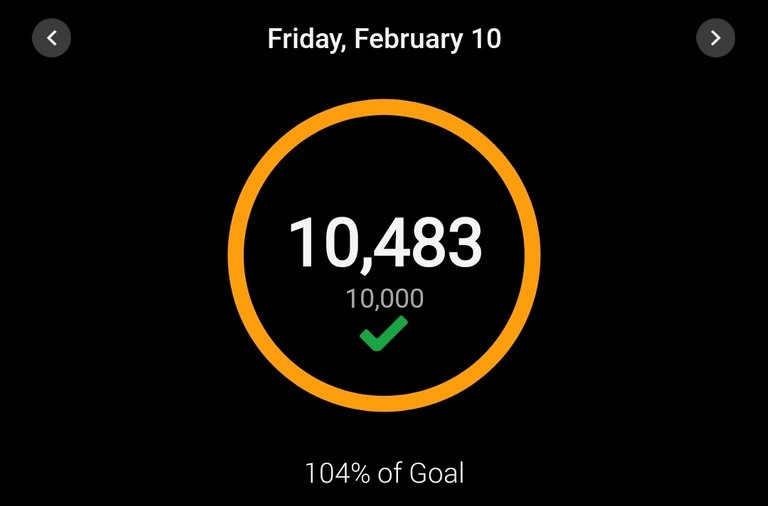 10k per Day Streak: 124

Longest Streak: 204
Distance on shoes: 1296.57 km
Distance on hikers: 67.07 km
#AutomaticWin Tally: 425
#AutomaticWin Streak: 0
Longest Streak: 53
#TripleTen Tally: 118
#TripleTen Streak: 0
Longest Streak: 7
#DoubleDay Tally: 236
#DoubleDay Streak: 0
Longest Streak: 37
Highest Floors: 120
Highest Daily Steps: 41,528
Zombies evaded: 0/0
Mindfulness Diary:
Health: 80%
Satisfaction: 83%
Energy: 90%
Productivity: 75%
---
Referrals: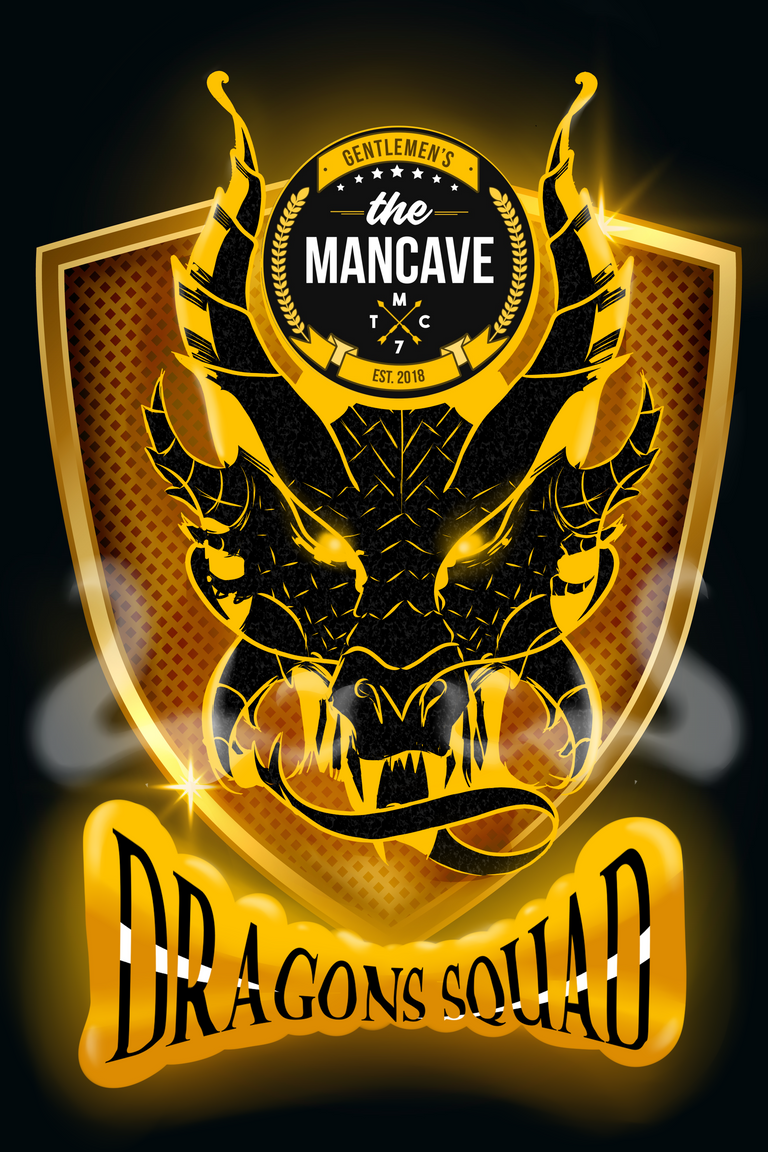 Power up and Hive on!
---
---