June 14, 22: Routine, PIMP Meeting, Oculus, Short Walk, Web Work, TV, and Games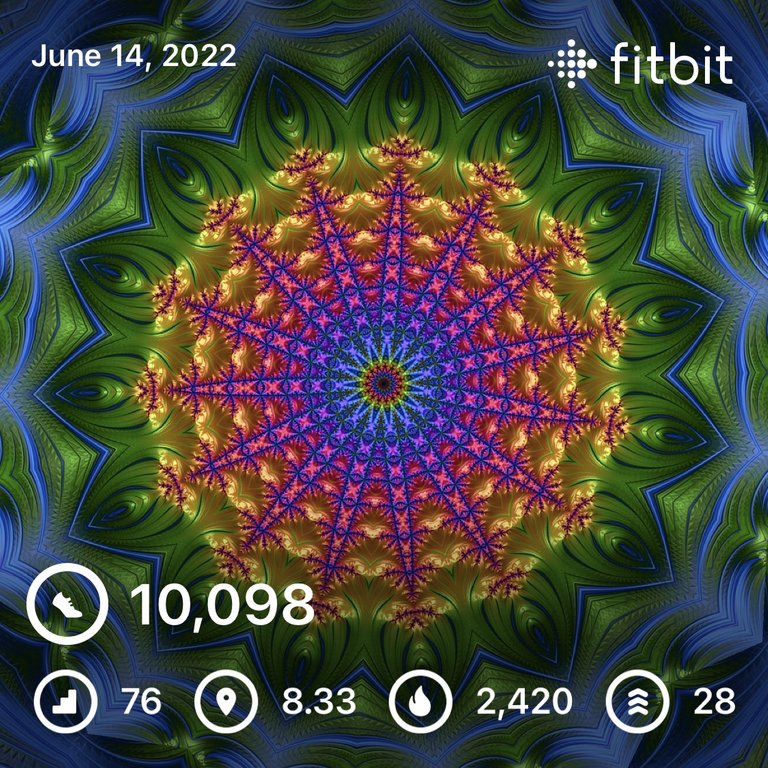 [Got teaching again today (and haven't really started getting ready in all honesty), but it's still fairly early today, so hoping to actually get a decent post done.]
Sleeping is still pretty rough. Made it eight to four today and ended with about an hour short. I did drag most of the day and hit the wall big time after lunch, but even so I did get some errands taken care of and worked on the website. 💪👍
The morning routine was fairly usual outside of cryptos being even more brutal than they were before. 😱🤬 At this point I can't even look…tens of thousands of dollars of value vanished…I mean, my HIVE account alone has gone from around $55k to $20k ($19.2k at the moment). 🤬🤬😭
I don't really care about what I've got on Polygon except relative to ETH. In that regard I did gain back slightly. Now I'm only losing .99 ETH…thanks Ray. 👍
Worked on my post for the day and got a solid one done. Needed to get caught up since I'd been really slacking hard the past few days. Got it done and published and then headed over to Discord for the weekly PIMP meeting.
Not too much going on, just discussing the current situation with the project's investments and decided to get a bit more INCOME now that it's stable and not a lottery.
Once that finished up I really wanted to do some work on the site, but I got the anxiety stuff, so I watched some more tutorials on YouTube to sure up my knowledge. Did a few little chores, but nothing major, and then jumped into VR for a while.
Played some more Resi 4, but kinda' felt queezy and wasn't particularly happy with myself wasting the day, so I took a short walk down to the library and around the block to return the movies we borrowed. Did a quick run down to the store to get some smokes as well (and I found another dime! 😁🤑 That was a fun one…magic- whenever I find a coin I cast the spell: "Find a penny, pick it up, and all day long you'll have good luck." It's even better if it's heads up! A couple days ago I found a dime, cast the spell and then decided to cast another of my favorites - and one of the most successful - "like attracts like." Of course, you can always chalk it up to "coincidence" that I found another coin and it was also a dime, but it's less likely than not and I choose to believe in the magic.) but I didn't count it as a proper walk or anything.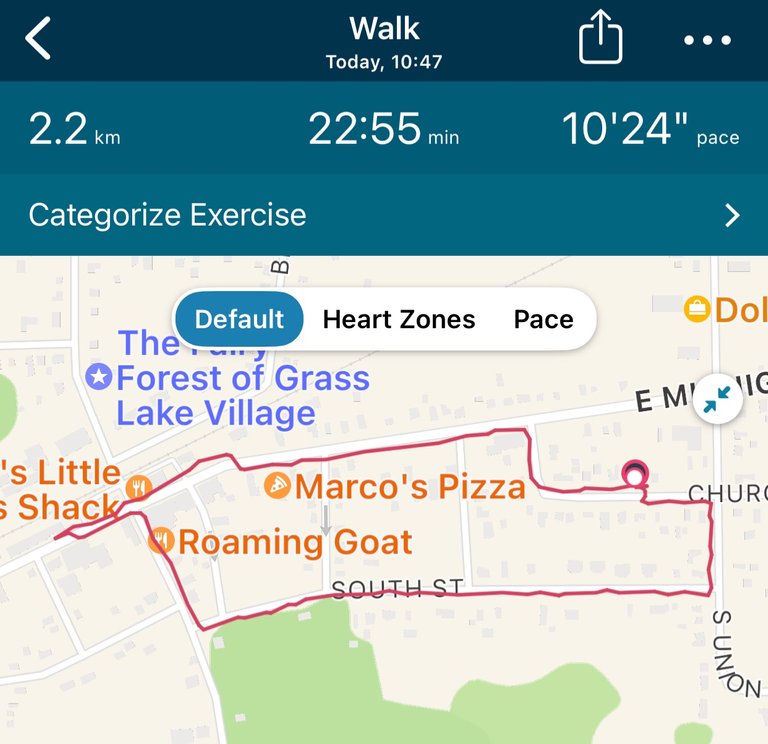 We're starting to get some serious summer weather here! 👍. I dig it!!! Could be a bit warmer (and it's going to here right quick), but definitely a nice day to be out for while. Had a serious storm last night and even lost power at some point and it was still hanging around, but it cleared up as the day progressed.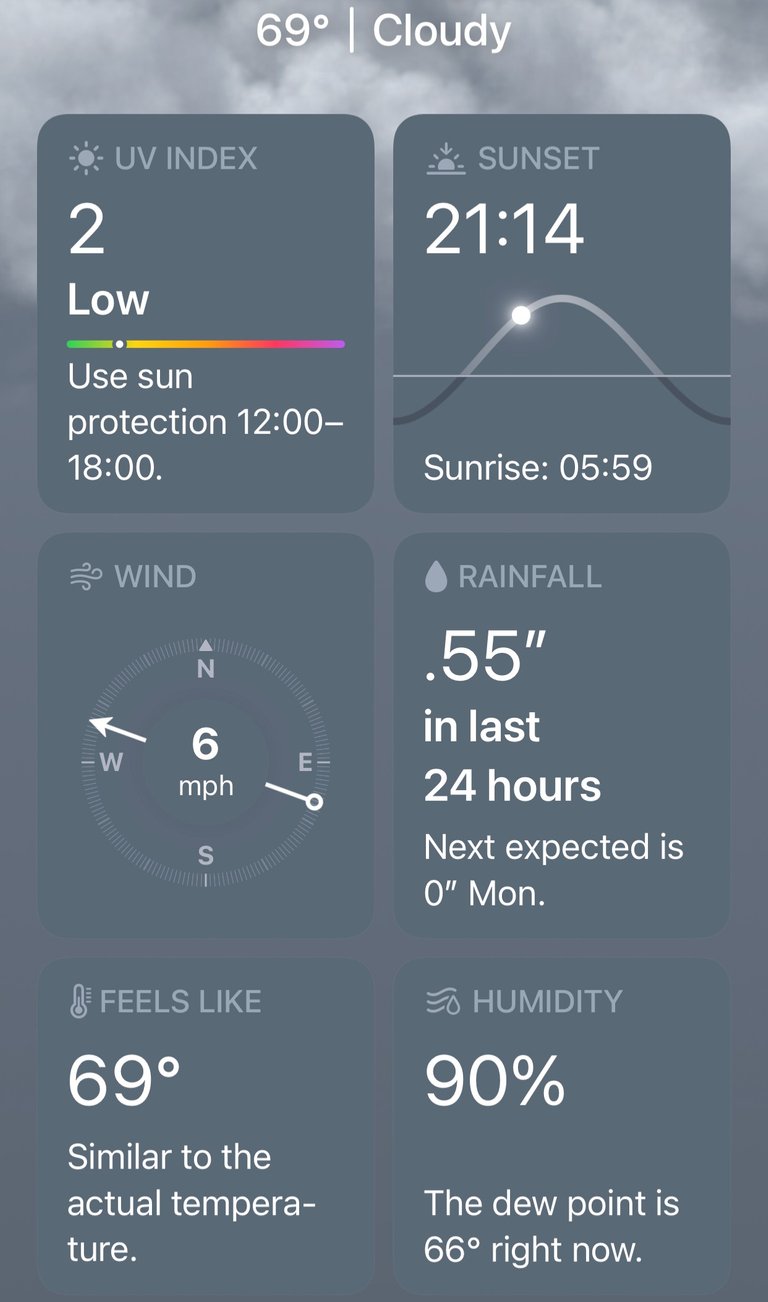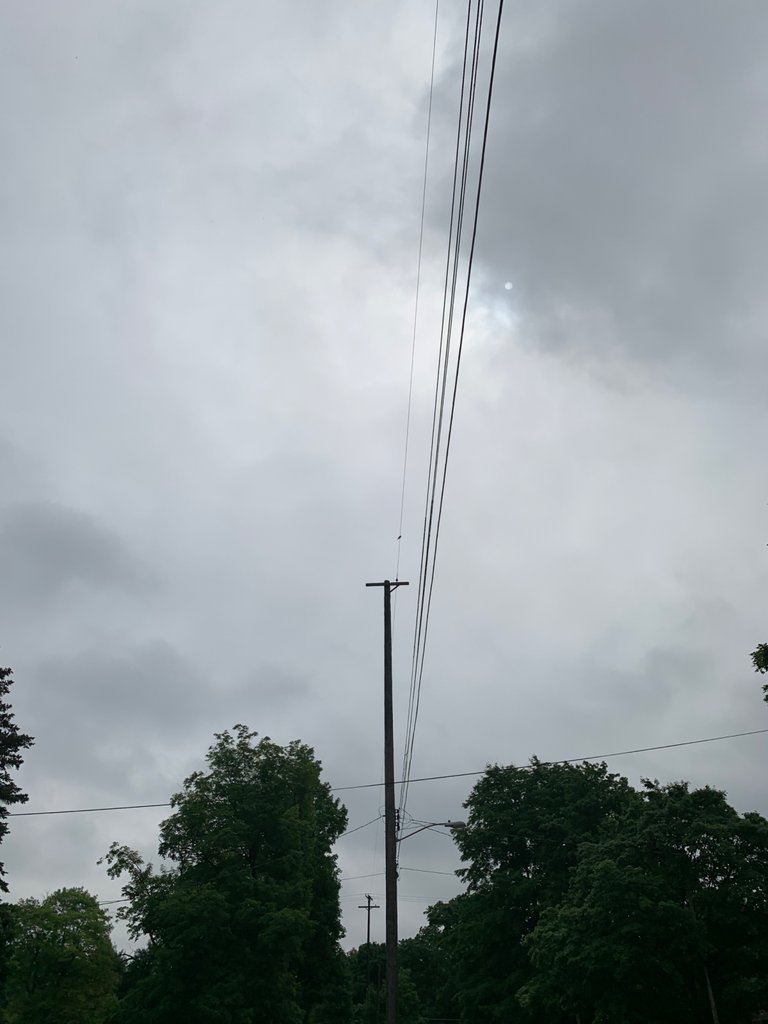 After I got back, I grabbed some lunch and hit the wall super hard. So hard, in fact, that I laid down and put the tv on with the intention of taking a nap. I didn't fall asleep, though, and ended up just watching a couple hours of It's Always Sunny in Philadelphia.
Started to feel bad again about wasting time and decided to sit down at the computer and work on the website. I got all the browser routing set up, fixed the error I had in the test input element, and worked some more on the CSS.
Got the navigation bar more or less done. It's built, doesn't look too terrible, and all the links work and all the associated page components have been made (at least the base structures). It has onHover effect that looks good and I just need to see about adding an active class so that the active page link stays highlighted. Still, the functionality of it is there even if the CSS could maybe still use some work and I need to add a logo image. I also have it display flex and the font size adjusts based on window size (which all looks slick), but I still need to deal with small screens (mobile).
I also constructed the base structure of the Footer component and got it pinned down to the bottom of the page. Still need to test how well that works with scrolling, though.
Kinda' funny that this is all the stuff that WordPress did automatically…made it look nice and built all the pieces…but now I do have total control over it and it is much nicer in that navigating doesn't necessarily refresh the browser, only reloads the component that changed. 😁
I also installed the Hive dependency, but didn't start trying to mess with that yet (even though I said I was going to do that almost first thing). Still need to get the database going, install MySQL and Axios, and I should be getting close to being back to where I was.
I started working on the login system, but once again I seem to be up against the same bullshit I struggled with with React before: passing data up from a child to a parent component…useState is supposed to fix it, but I couldn't seem to pass the setState function down to the child. 🤬 I believe there is a way to do it, but right now I'm stuck. For example, I need the Login component to set the playerName in the App's state so that it's available to every component (can be passed down as a prop)…setting the App's state from the child component is the bitch. 😡 Once I have that, though, I'll be able to start playing with Hive I/O and grabbing the player's public active key for ID validation.
Wenche worked from home today and when she finished up with work, she made us beef tacos for dinner. They were pretty busy today, so she went back to working after dinner and so did I. It got pretty late by the time I quit and got ready for bed and I only made it through one episode of IASIP before I was out.
[Hopefully, two fifteen hundred word posts in two days makes up for my shoddy work the days before. 👍😁]
---
Well, we're not back to complete shittiness saturation on dShitty yet, but we're well on the way! You know life is good when your stated income goes to zero. Somehow I got eleven SIM anyway, so hooray, I'm rich biatch!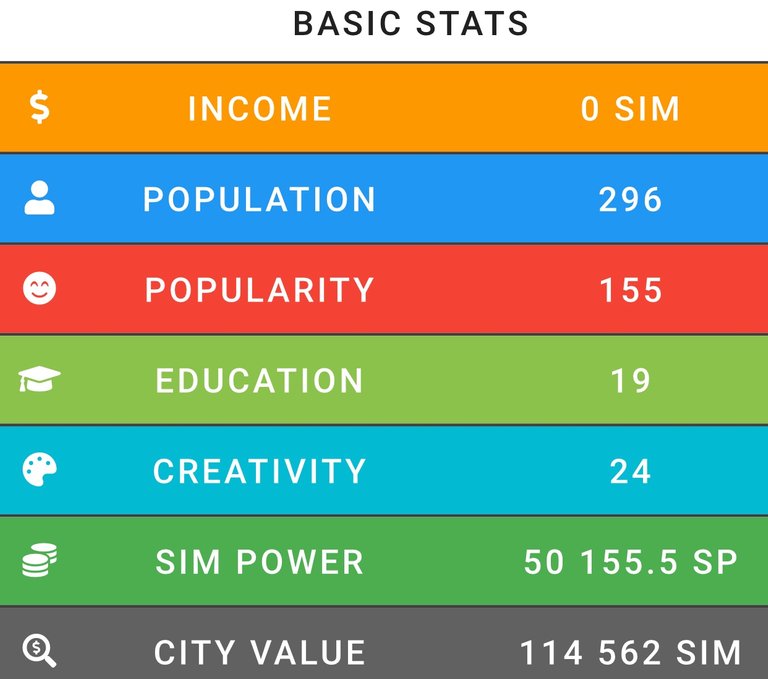 ---
Pretty much another one mission day on Rising Star. Got some drunk fans, so whatever, just have to wait for them to go away so I can see what my Ego actually is. I don't know, I need something interesting to happen to revive my excitement with this one…the seratonin bump has worn off long ago.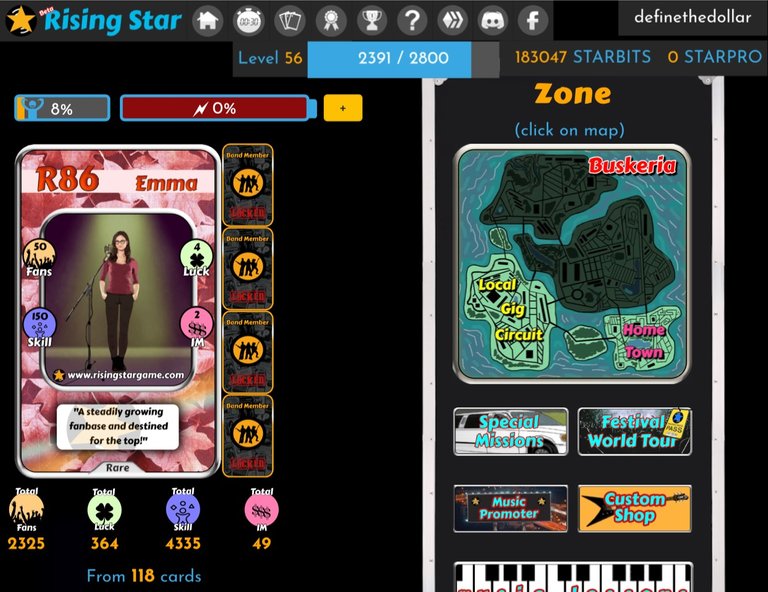 ---
I won some more BUDS and an avatar for HashKings from the Pizza giveaways! 🥳 Seems like nearly all the progress I've made (and in fact the reason I got involved with this in the first place) is because of those giveaways.
I mean, waiting a week for eight hundred BUDS? Cummon! 🤬 I still don't think it's worth $.5 to combine avatars together either…seems like a whole lot of reasons to pay and not a whole lot of income coming back in this "p2e" game.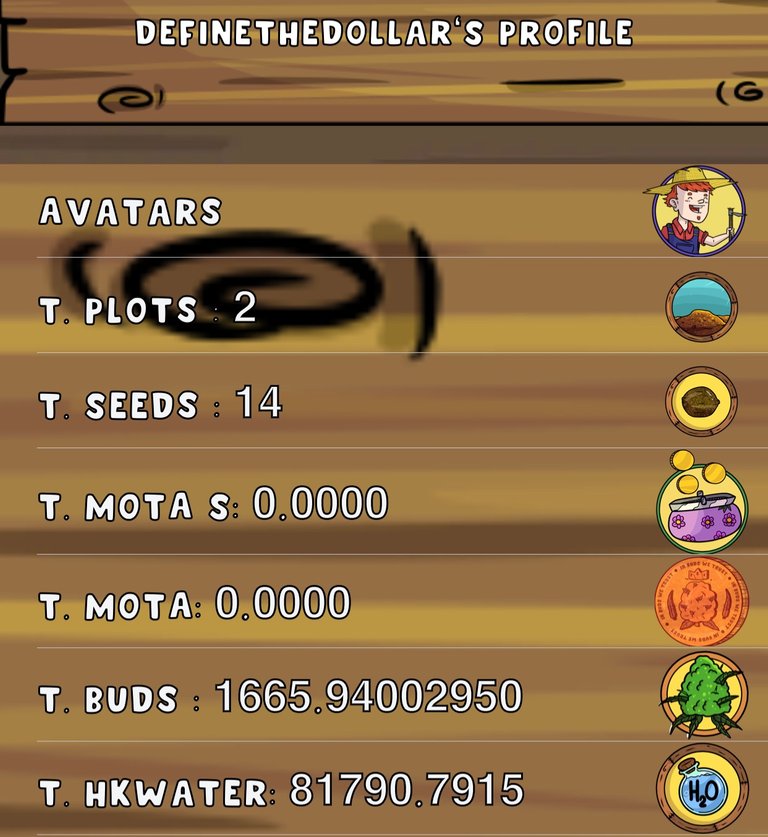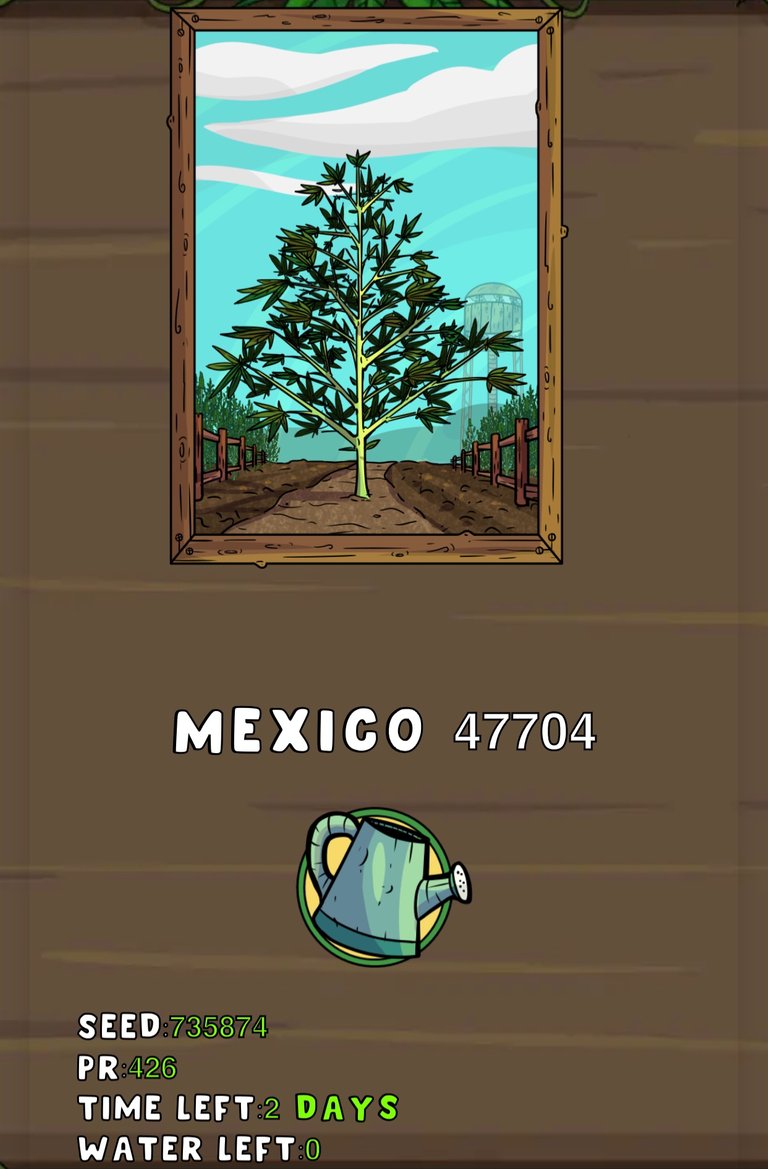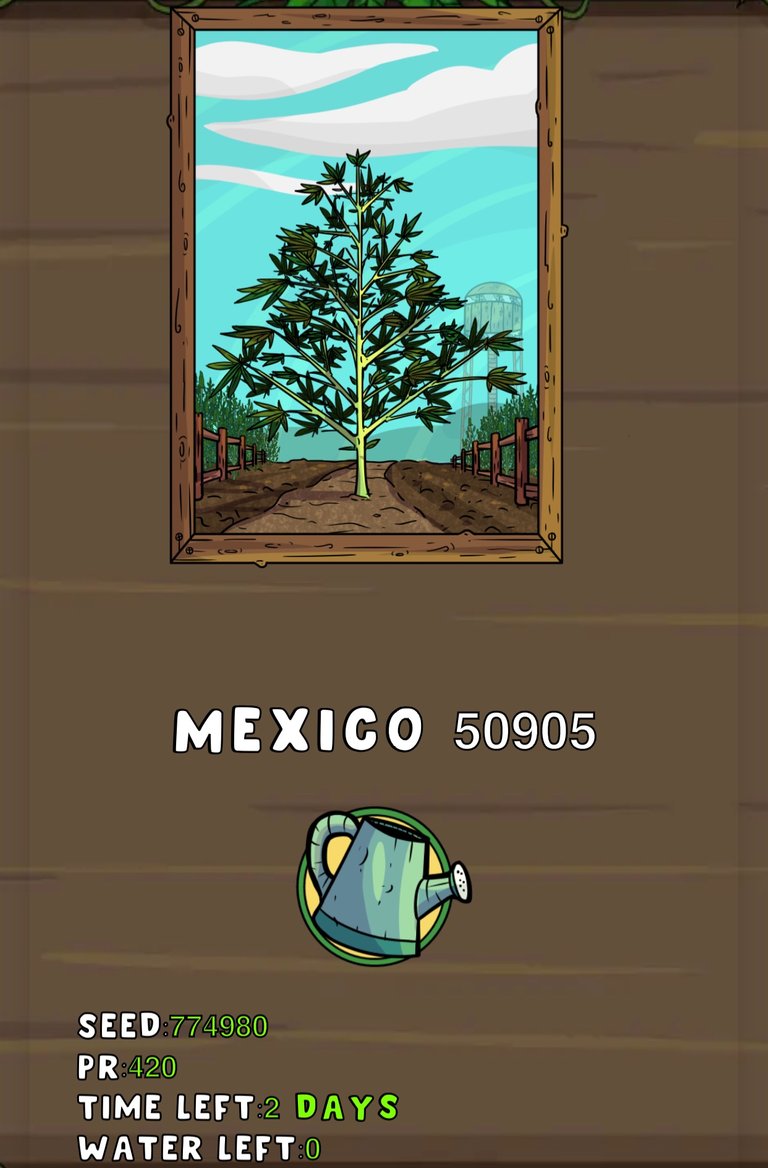 ---
I don't know, being in Diamond with Diamond chests may have been my opportunity to get more built up before the season reset, and, I honestly did give serious consideration to playing Splinterlands today but ultimately I just couldn't bring myself to it.
Not only the rewards, but my desire to play has significantly fallen off since the new rewards system was implemented…can't remember the last time I just skipped this many days in a season 'cus I just didn't want to play. 😢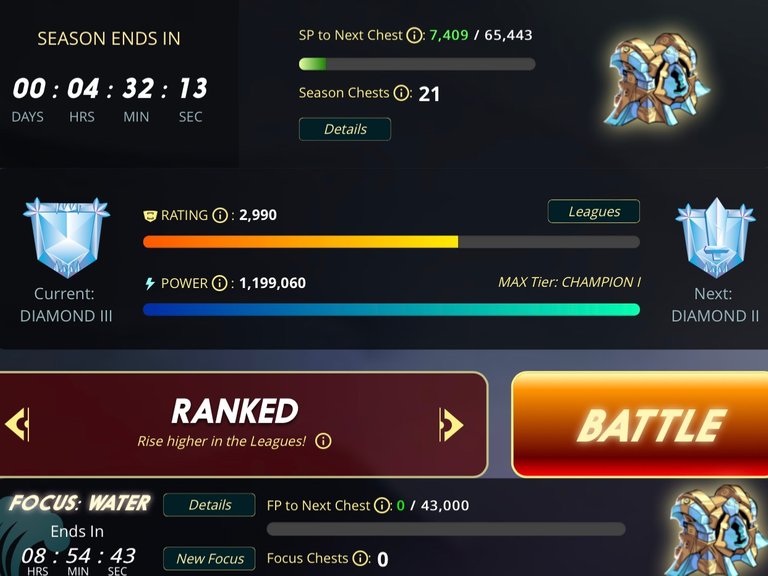 Went in and reset my focus and claimed and staked my SPD drop for the day. I was surprised that it's still holding above ninety, but it has started falling again. 😡
Otherwise, no moves with vouchers, but I am chewing through my liquid pretty quick with buying some PIZZA today and adding to my pool positions daily. I did move some more out the other day, so I already have some waiting on the market, but they're down and I'm trying to be patient.
---

Kinda' thinking it might be time to accept the fact that I'm not doing the Wordles any more and just abandon this section of my post…

---
Average Last 7 Days: 11,437
Lifetime Average: 14,913
10k per Day Streak: 2
Longest Streak: 204
Distance on shoes: 794.63 km
Distance on hikers: 67.07 km
#AutomaticWin Tally: 421
#AutomaticWin Streak: 0
Longest Streak: 53
#TripleTen Tally: 118
#TripleTen Streak: 0
Longest Streak: 7
#DoubleDay Tally: 233
#DoubleDay Streak: 0
Longest Streak: 37
Highest Floors: 120
Highest Daily Steps: 41,528
Zombies evaded: 0/0
Mindfulness Diary:
Health: 86%
Satisfaction: 88%
Energy: 86%
Productivity: 85%
---
Referrals: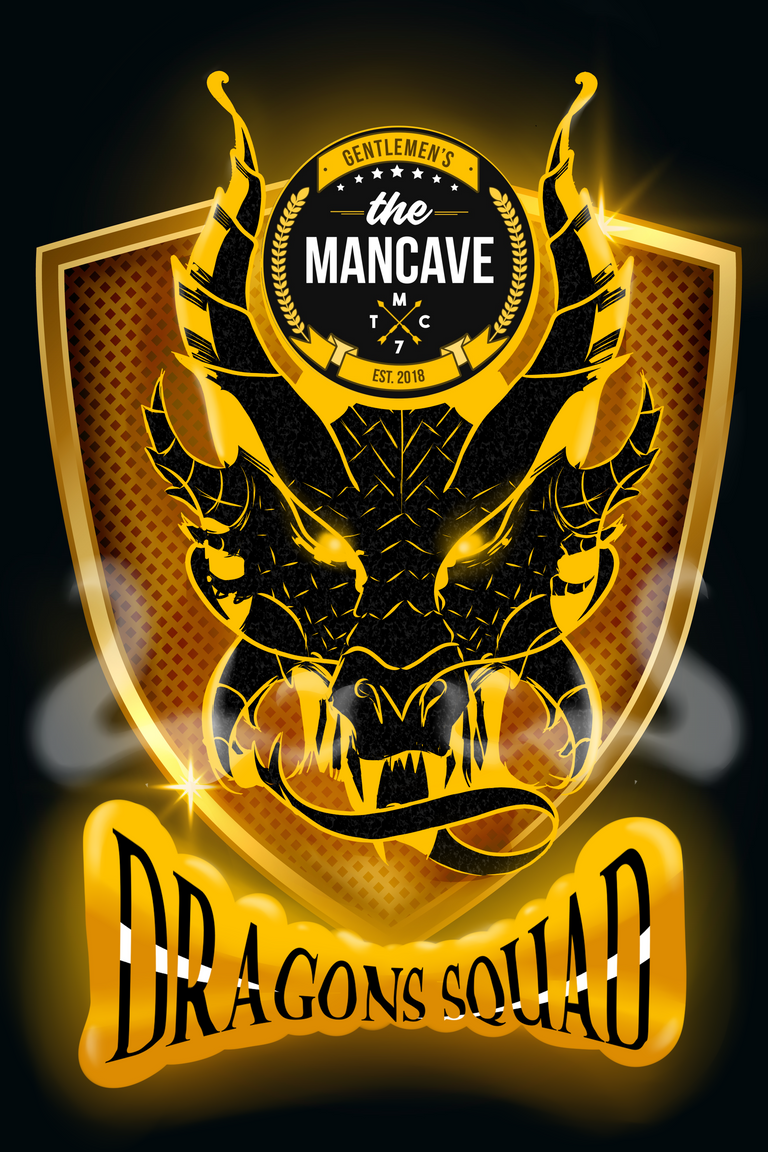 Power up and Hive on!
---
---