June 15, 22: Routine, Teaching, Web Work, SM Season End, TV, and Games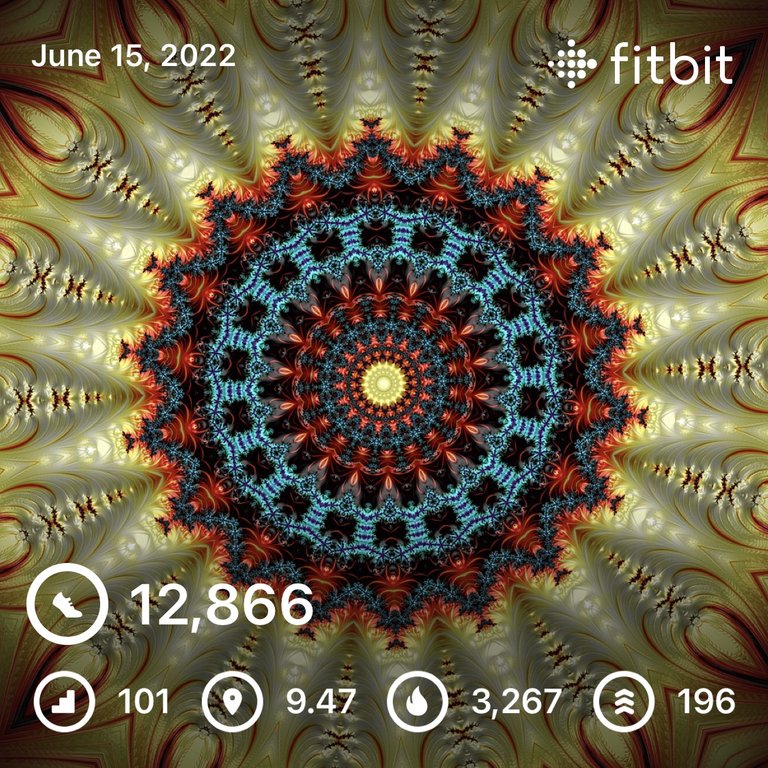 [Got a fairly early start today, but I'm already looking towards heading out to get my errands done…gonna' have to see how the timing goes here.]
Pretty rough night tonight, actually. Didn't fall asleep until nearly ten, but I can't set or turn off the snoring alarm, so I was up and out of bed by four. 😭🤬 Put me a good two and half hours behind, but there's no rest for the wicked, had teaching today.
Not too much interesting to note about the morning routine that I can think of. More or less just did the usual stuff, trying not to look at the crypto markets. We may have found a bottom, but it could just be bouncing testing support, so we're in a bit of a scary position.
I still have some trepidations, I mean, giving anyone your identity is risky, but I have passed the Pi KYC and am now myself a validator: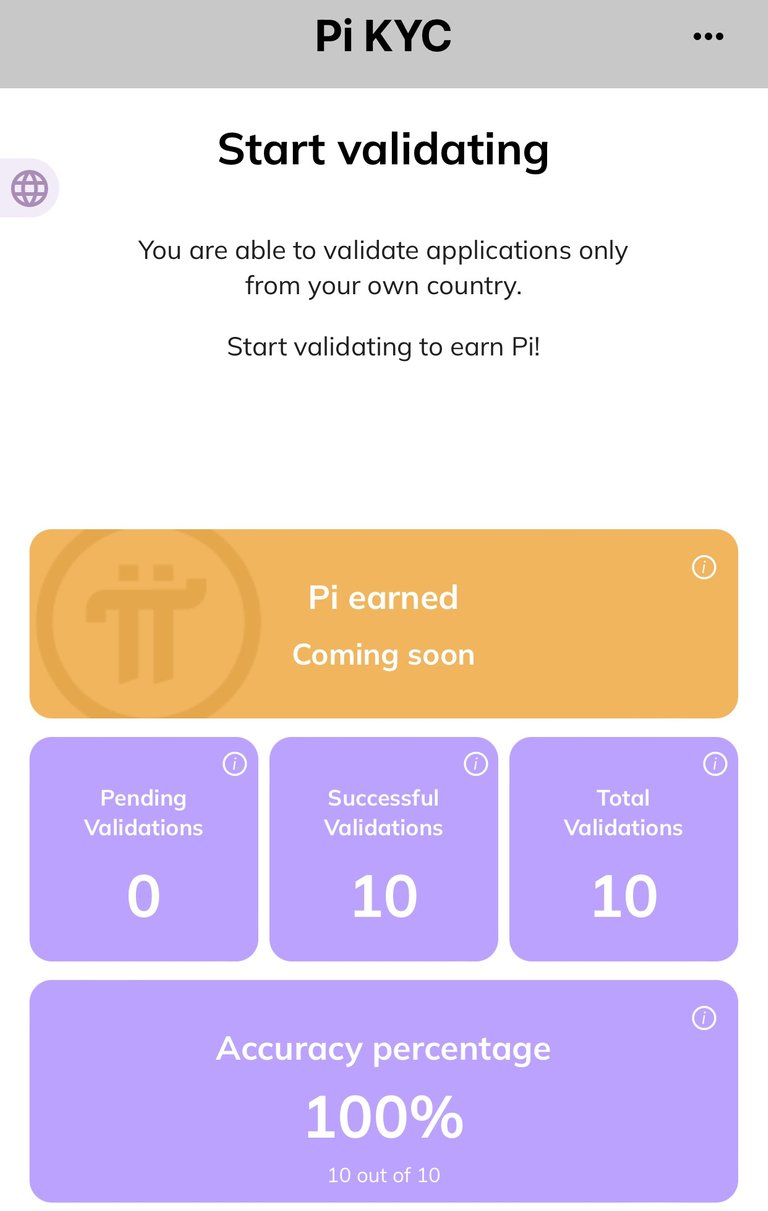 Got myself completely set now for the transition to Mainnet, but I locked 90% for the next three years to get a mining boost. It is a bit frustrating that the amount I actually get on Mainnet also depends on the other people in my security circle doing the KYC as well. 🤬 That does make it a bit of a lie…I've mined/earned the tokens over time, but now they say I can't have them unless other people do things (so I haven't mined them, just potentially or something?); that one does piss me off, but for now I'm still holding faith in the project.
Otherwise, I spent a significant portion of the morning putting together a proper (1500 word) post. Been feeling guilty lately that I wasn't keeping above a thousand words, but it seems like I'm getting back into the swing.
Made my lunch and got myself together to head into work and somehow managed to leave pretty late again. Luckily, traffic wasn't too bad and I got there in time and got myself set up and situated before class started.
We had a relatively unambitious plan for the day today; just Ratio and Root Tests. We practiced a bit with simplifying factorials and then we went over a bunch of examples of Ratio Test. Root Test doesn't take long since it's almost identical to Ratio Test, and is only useful in limited situations. I did examples until I started to see students' eyes rolling and the phones coming out…figured they got it and were getting bored and called class only about halfway! 😮
They asked me to go on an interesting tangent, so I spent a little time teaching them about their all-caps name, but I didn't go far into it, just scratched the surface and let them go early anyway.
That gave me a lot of extra time to kill, but I just went out to the car and had lunch and watched some YouTube. The second class went similarly quickly and after staying after with a couple students I headed home nearly an hour early. 😁
The drive home was smooth and I was home with the entire evening ahead of me…it's usually at that point that I reward myself with zoning out in VR (and I strongly considered it, don't get me wrong), but today I actually chose not to!
I sat down at the computer and worked for another three or four hours on the website!🤓😮 After I ran that scan that fixed corrupted system files, the computer has been running a lot better! I mean, it's at least useable now…I am seriously considering getting another one, though. I hate to start over and have to reinstall everything and do all that, but the thing is like ten years old; betting a new one would be a lot less frustrating.
Nevertheless, it's functional enough that I can sit down and start working in a reasonable amount of time…not ending up getting bored waiting for it to load up and waking away.
I got Hive installed on both the server and client side (although client side I'm using the CDN, might try and import directly from the server folder - third party services introduce points of failure). Also got MySQL installed server side as well as Axios on the client. I think, hopefully, that's most if not all the dependencies I will need.
My primary goal for today was to finally get past the main barrier I've encountered with React, which is altering the state of a parent component from a child component. I got a useRef set up to grab the user input (so user I/O is already shaping up) and then started trying to get it to work.
I did manage to almost get it functional when I made a super stupid error and removed the empty function call from my button onClick handler…that caused it to just repeatedly update the state and by the time I killed the server, Chrome had fired literally hundreds of thousands of errors. That is, that's what I could see before it finally consumed all the memory and completely froze the whole thing. 😡😱
I had to force powerdown (hate to do that, can cause major problems but I didn't have any other options, Chrome just kept firing errors even though the server was shut down and I couldn't kill it with task manager since it wouldn't load and eventually just seized up), but I was pleased that the startup wasn't nearly as painful as it has been as well.
Got myself restarted and I knew almost immediately what mistake I had made, got it fixed and then started testing if it had actually altered the state, and yes!!!! It did!!!!! VICTORY! 💪
Ultimately, this means that I can start working on the Login page and see if I can get over the Keychain hurdle where I got fatally stuck before…the Login (child) component can set the state of the App (parent) component and so all of the other page components have access to that information (like the player's name and public active key, and all that good stuff)! 😁🥳
That's major progress, and quickly…I'm almost to the point where I was before I started over and it's only taken me like three days worth of work versus fighting WordPress and PHP that took me about a year! I still need to create and start integrating the database (which will be another significant step closer) and there's still all the card construction and CSS stuff, but I think most of that work I can directly copy over. 🤞
I really don't want to mess around with cookies, but getting the user input and setState working wasn't victorious enough for me today…I wanted the information to persist in case of browser refresh. Was originally thinking of localStorage, but there's security to think of as well…so as a compromise I decided on sessionStorage. I think it's a balance between security (info is gone once the tab/browser is closed) and user experience…I mean, don't want to have to re-login any time the browser refreshes, eh?!
Anyway, got that working already as well!!! So now all the components have access to the important global information and the information persists after reload. The nice thing about React is, though, that I've set up all the routing and stuff so that it doesn't necessarily need to reload, it just changes the component being displayed; although I have a feeling that that's not going to be the case for long once the components start making API calls and such, but we'll cross that bridge when we come to it. For now it runs super smooth and you don't get that blinky blinky reload when you navigate to a different page on the site. 👍🤓
So, actually accomplished quite a lot on top of teaching today. 😀😃 I grabbed some leftover pasta and meat sauce for dinner and didn't last very long watching TV…was already late by the time I quit working.
---
Oh, dShitty. We back to this negative income bullshit again? I thought we got past this nonsense. 🤬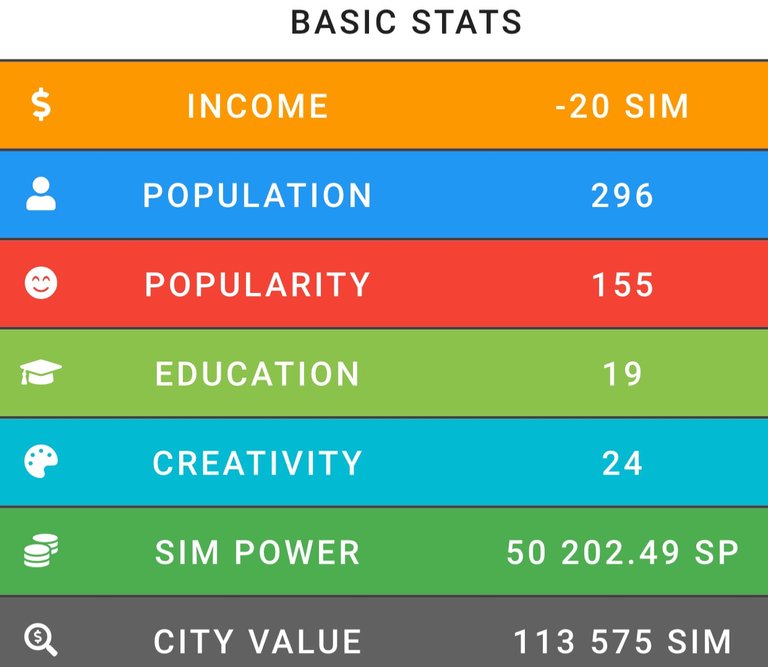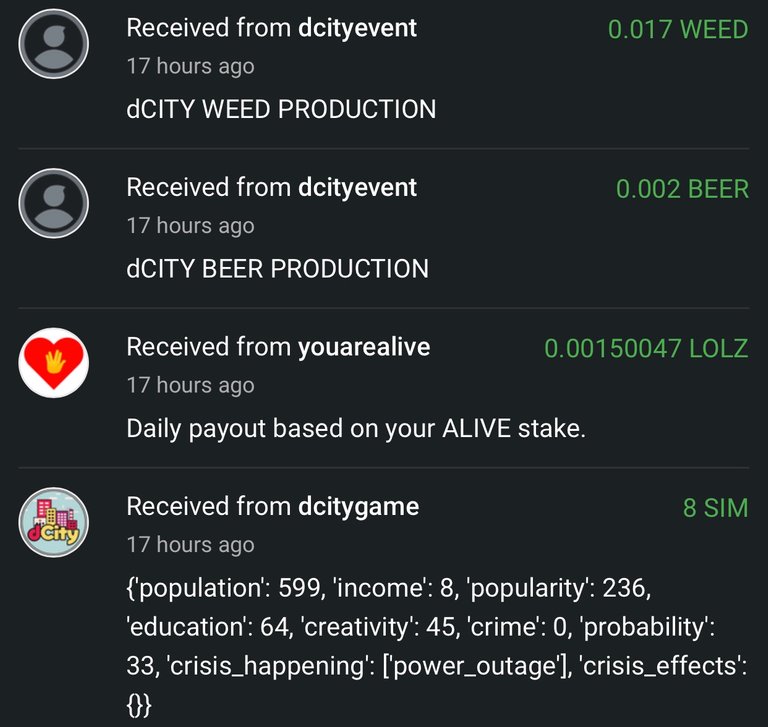 ---
Been like three days now and I can't seem to shake the drunk fans on Rising Star. Just kept plodding on with missions for the time being, I'll deal with the Ego when they finally expire.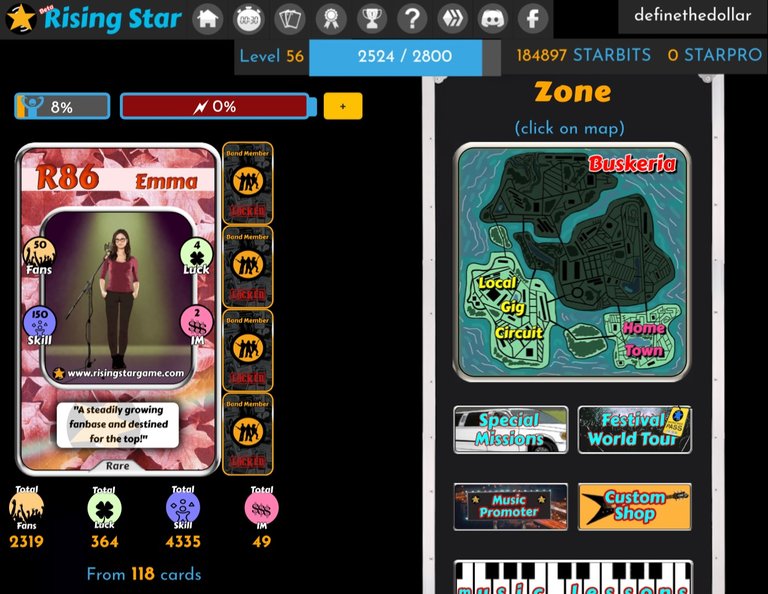 ---
HashKings is still a matter of doing nothing for another day or two…that 800 BUDS will really be worth the week's wait. 😛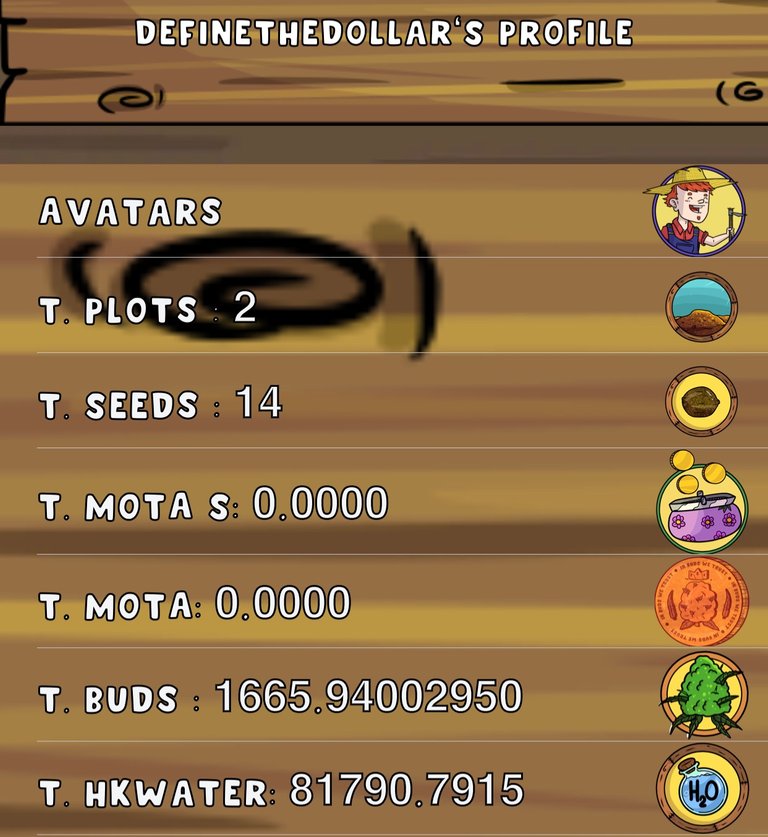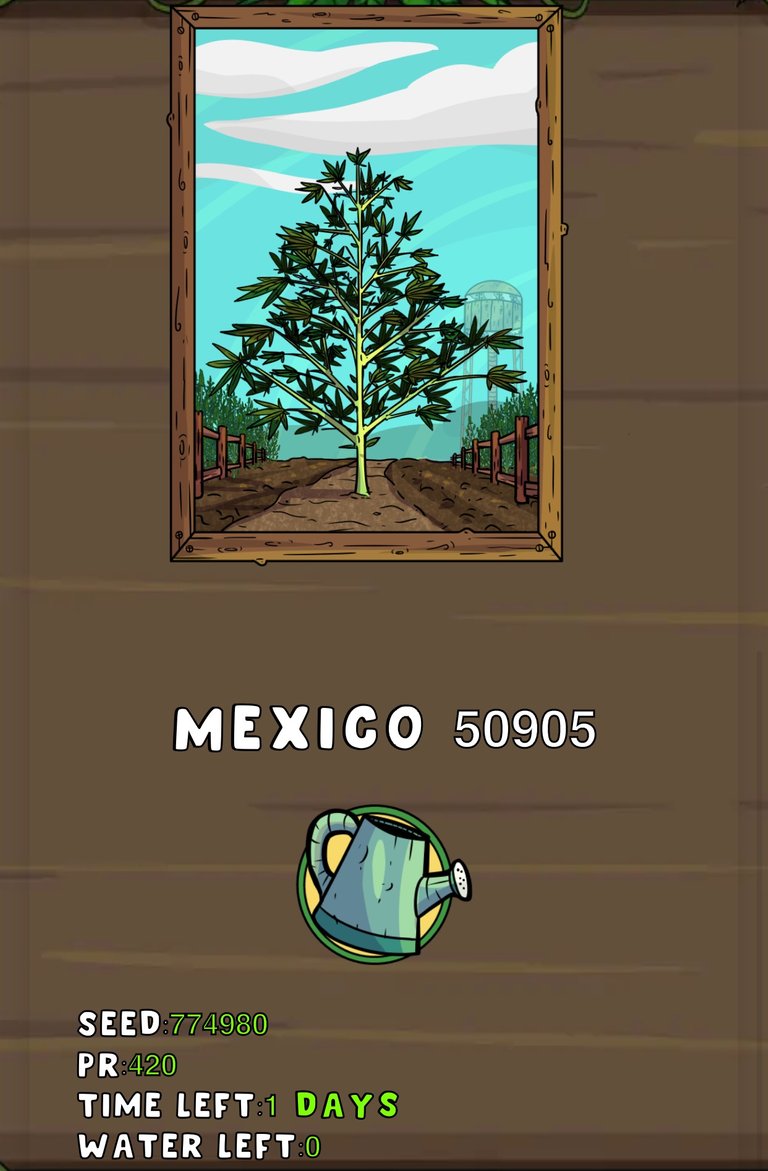 ---
To be frank, Splinterlands didn't even cross my mind today. I even forgot to go in and claim the SPS drop and everything! 😱 I went in this morning [today] and got it staked up and claimed my season rewards.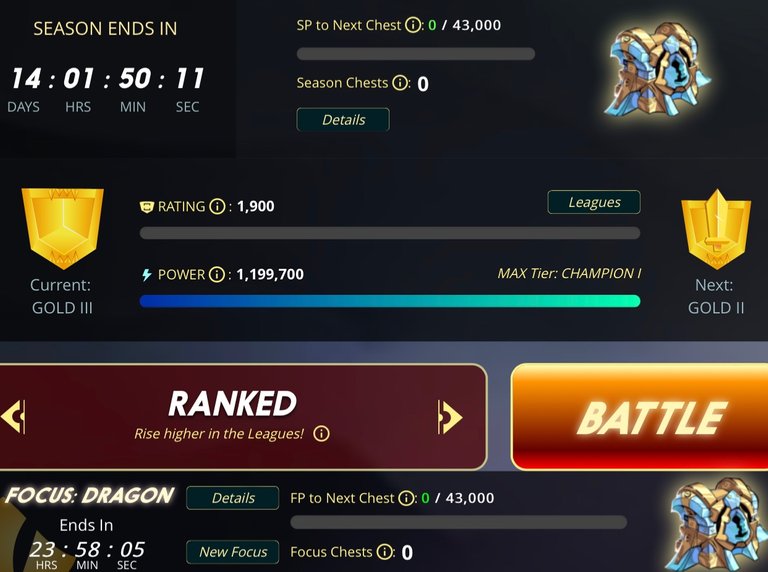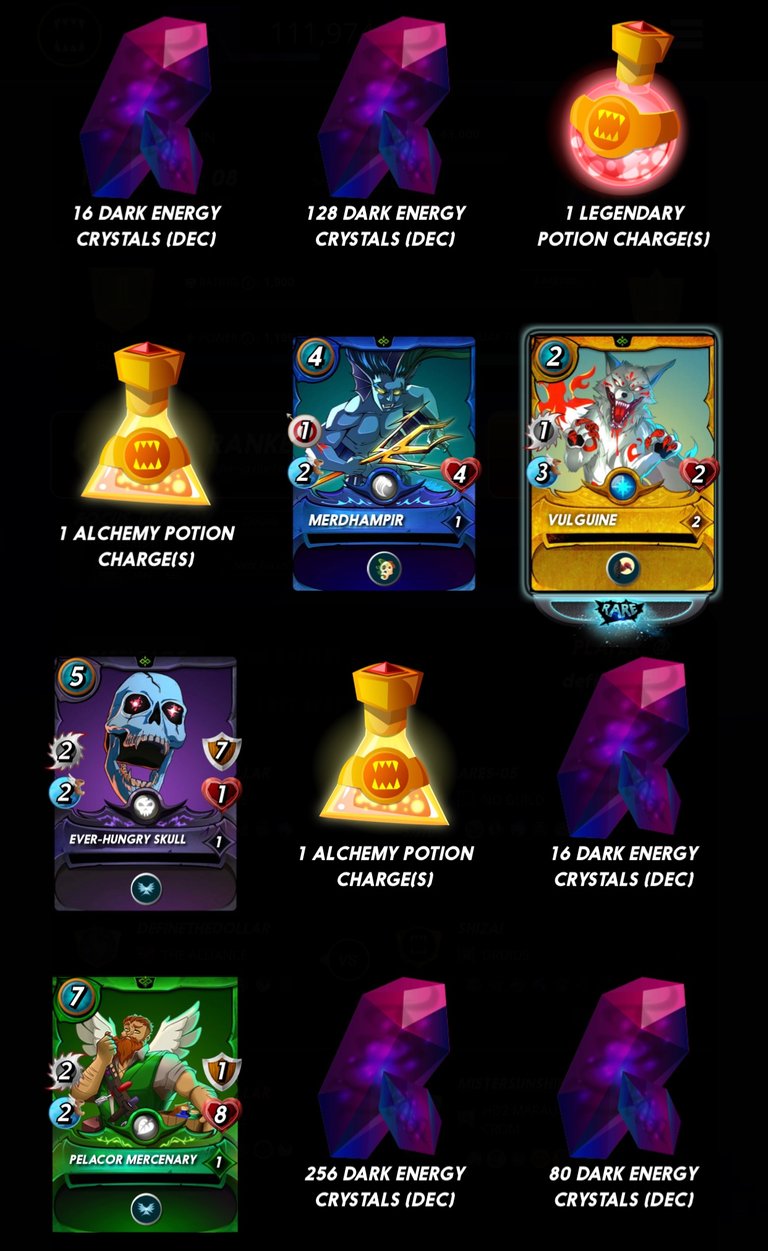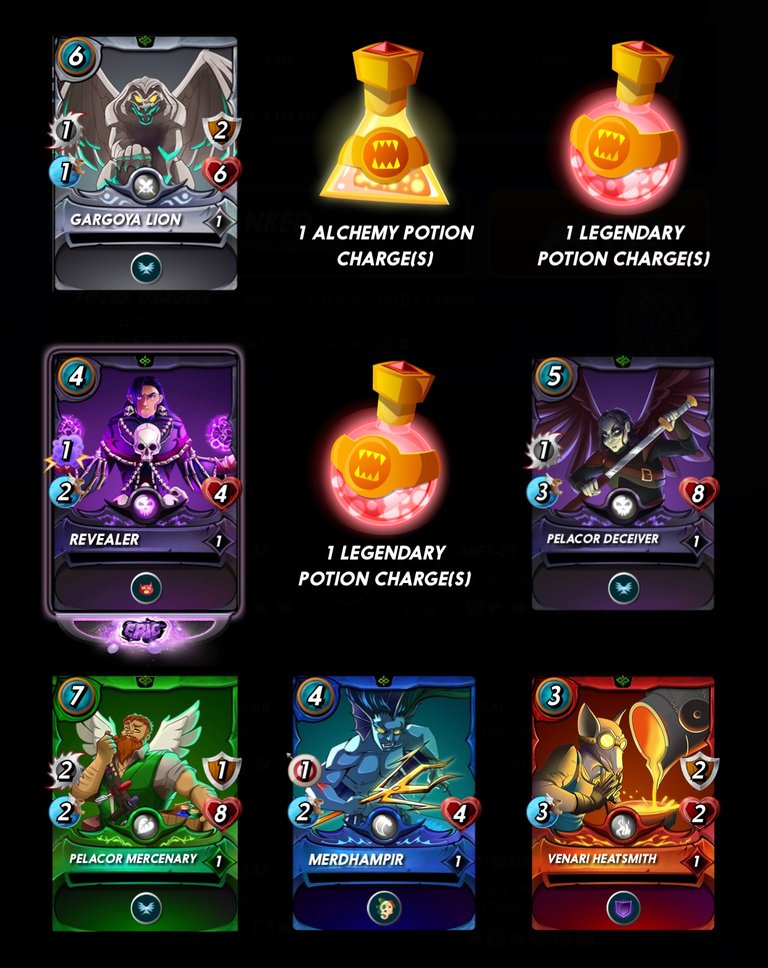 ---

Still no Wordles. 🤷😢

---
Average Last 7 Days: 11,892
Lifetime Average: 14,912
10k per Day Streak: 3
Longest Streak: 204

Distance on shoes: 794.63 km
Distance on hikers: 67.07 km
#AutomaticWin Tally: 421
#AutomaticWin Streak: 0
Longest Streak: 53
#TripleTen Tally: 118
#TripleTen Streak: 0
Longest Streak: 7
#DoubleDay Tally: 233
#DoubleDay Streak: 0
Longest Streak: 37
Highest Floors: 120
Highest Daily Steps: 41,528
Zombies evaded: 0/0
Mindfulness Diary:
Health: 87%
Satisfaction: 89%
Energy: 87%
Productivity: 92%
---
Referrals: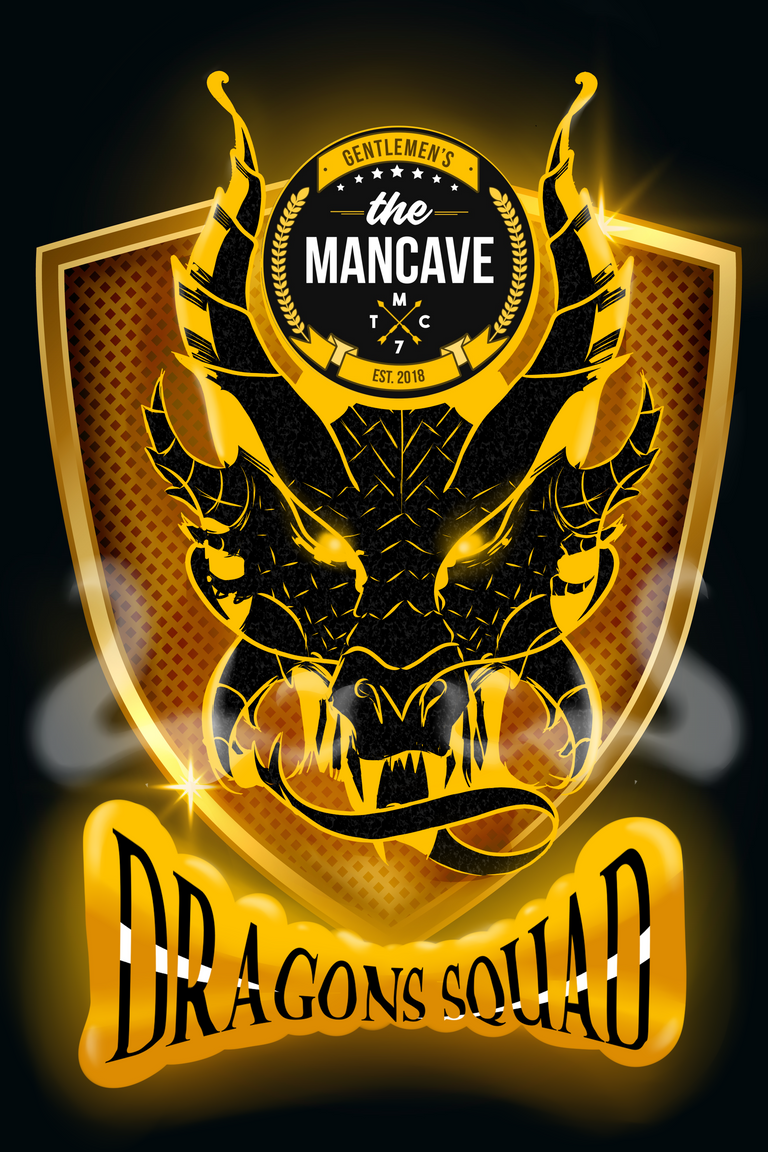 Power up and Hive on!
---
---