May 23, 22: Routine, DoubleDay, Teaching, TV, and Games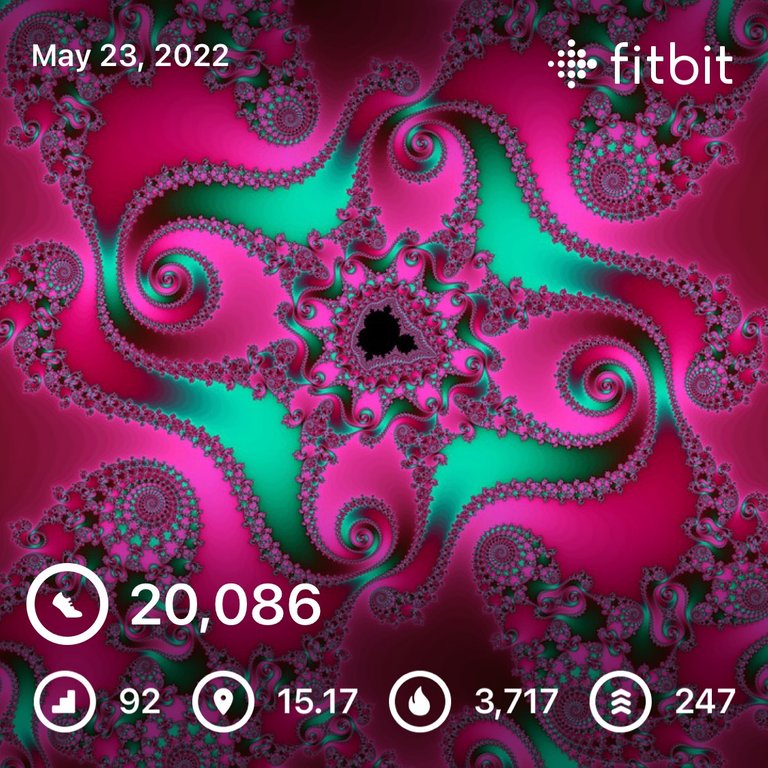 [Got PIMP meeting this morning (hopefully), so trying to get done early enough to be on time. Been messing around with Wombat this morning, so getting a late start again.]
Not sure why, but the first couple nights after Wenche came home from vacation she hardly snored at all. The last couple nights, that has not been the case. 😢 Only slept ten till five and with being hardcore broken, I ended a solid two hours short. 😡 I did drag a bit, but Red Bull and being busy wouldn't let me rest.
Despite being up so early, between chatting on Discord and the usual morning stuff, add on now a new-found addiction to COIN app and the time just blew past. I was able to do a decent post for the day anyway, though, just had a super late start on getting ready to go. I got out the door nearly ten minutes late, but the drive went smoothly enough that I still had a few minutes to spare.
Had teaching all day and it really gets me moving around! Scored another #DoubleDay! 💪 Nice to see my lifetime step average go up by a little for once.
I did some experiments with the COIN app on the trip in and did quite well! Ended up mining about a hundred COIN for the day. Kinda' considering getting a SentinelX for the 12x boost, but not yet sure if I can justify $50. I'd be happier buying one with COIN that I earned in game (self-contained and no capital outlay), but it's going to take quite some time to get there…thinking it might pay for itself quicker if I get it and let it run. We'll see how it goes, only been playing with it for a couple days so far (and honestly, most of what I've earned have come from surveys, not mining), so I can't say for certain what the monthly income looks like or whether it would be worth it or not.
Anyway, we covered the last of the material for the first section of the course already in Calc II. Today we looked at trigonometric substitution (which gave us some more practice with trig integrals) and then looked at partial fractions.
It's really rough being an accelerated summer course. The material is relentless and there's very little time to breathe. I do feel for the students, but it is what it is. The exam is this weekend, so we're in good shape as far as covering all the material, but it's not a lot of time to practice. Still, since we are done with new stuff, that means we can spend the entire class on Wednesday working through the exam and doing more practice problems. 👍🧐🤓
Got my lunch real quick and then headed back in to do it again. I had several students stay after to ask questions and ended up staying for an extra forty minutes or so.
[Oops! meeting time, got to cut short.]
---
Well, for once dShitty income is positive. 😮 Got an astounding nine SIM today, probably means the game will implode.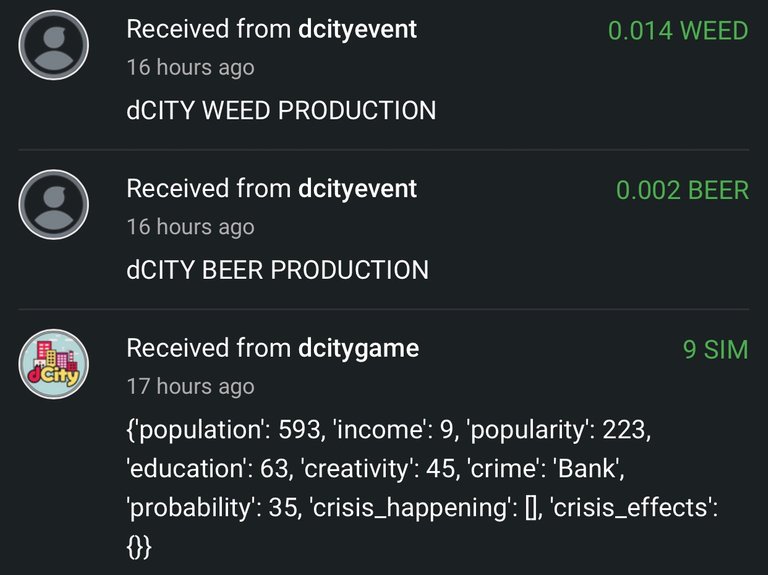 ---
I think I only remembered to go in on Rising Star once today. Was busy all day and it just didn't cross my mind. Long since past bored with this one.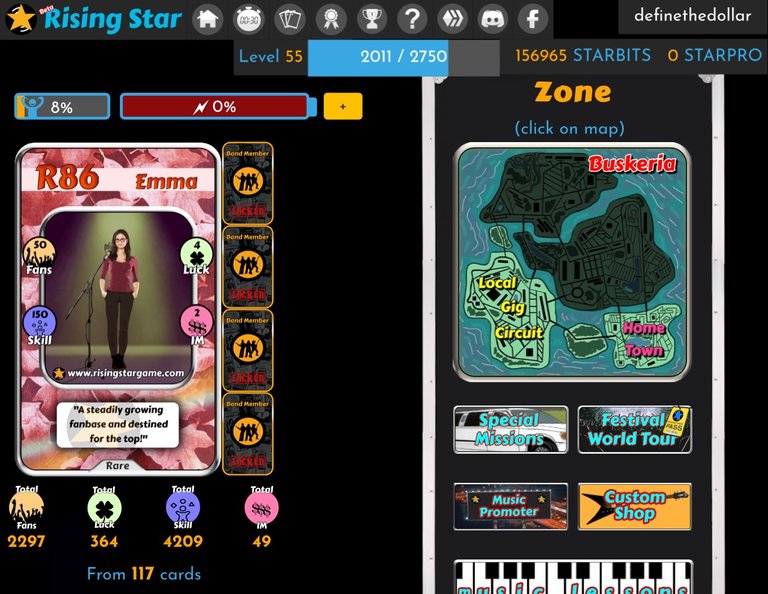 ---
I don't even know how far past harvest I am now on HashKings. I can say for certain that making my fifty HIVE back is looking like it will take a lifetime. So much for p2e, they're too busy looking for reasons to pay Aggy for a new token (and staking and all the extra expenses too) because they're flush and don't need to beg the DHF to sustain them. 😛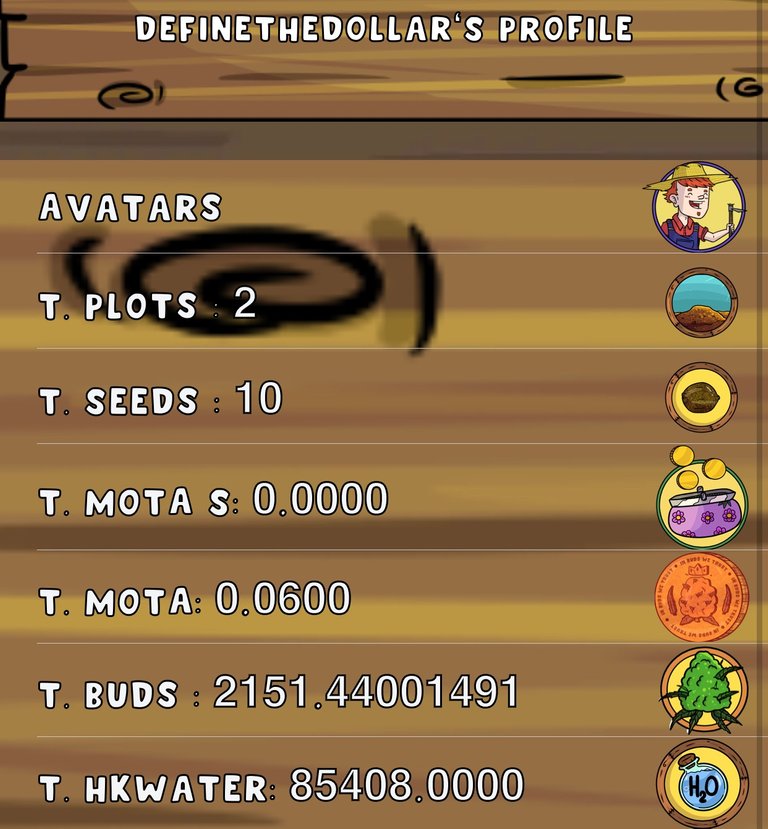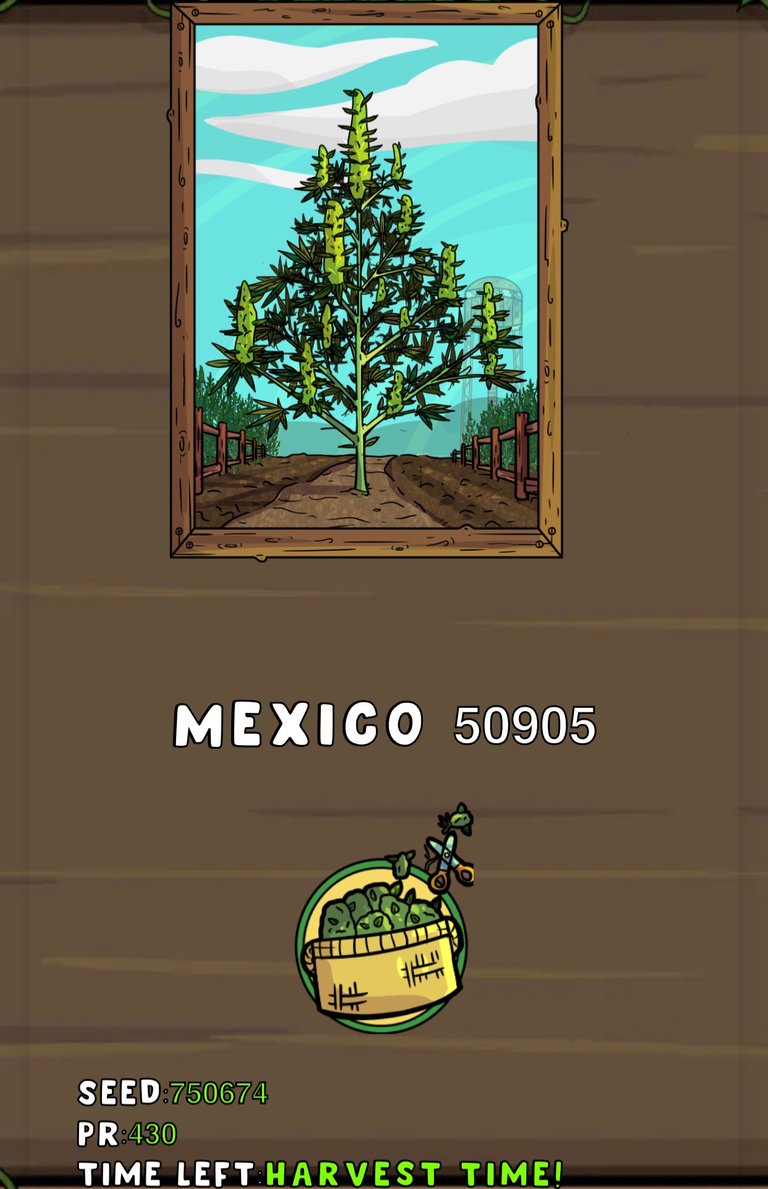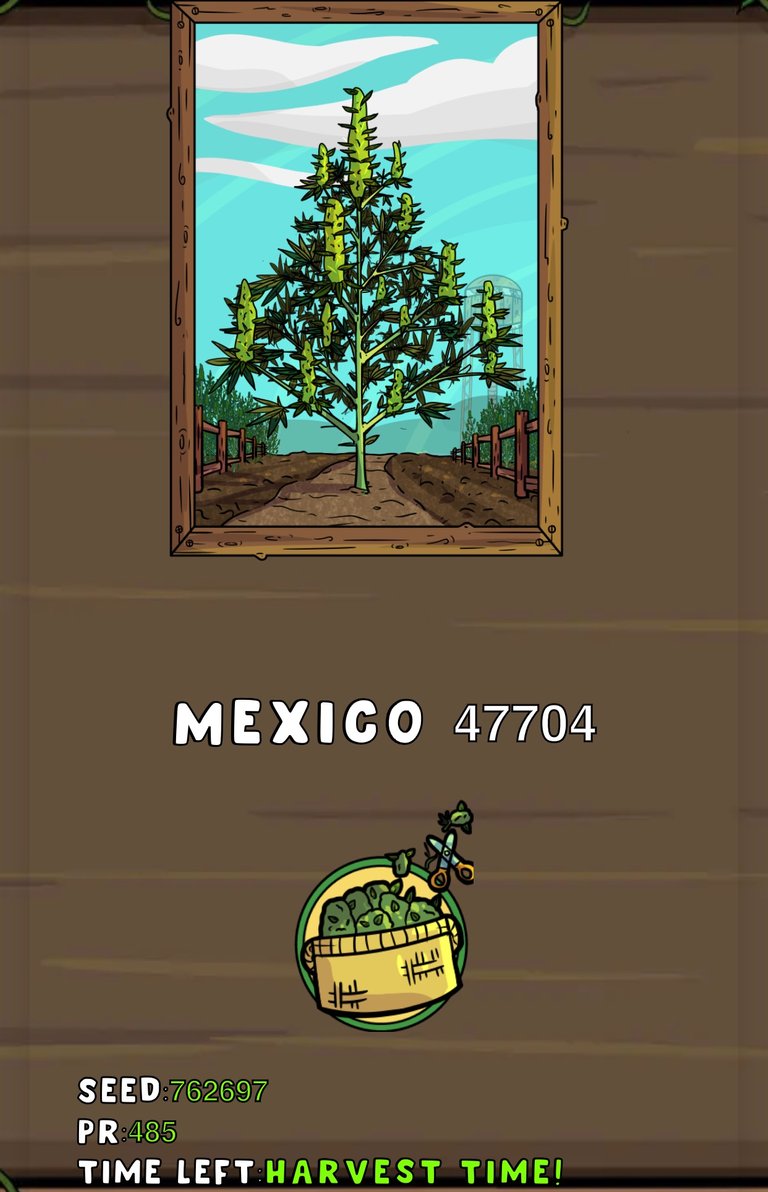 ---
I played out my quest from yesterday in the morning, but when it got around to time to do today's it was getting late again and I had a choice (with only finite brain power left)…get pissed playing this or try my Wordles for the day. Wordle won out.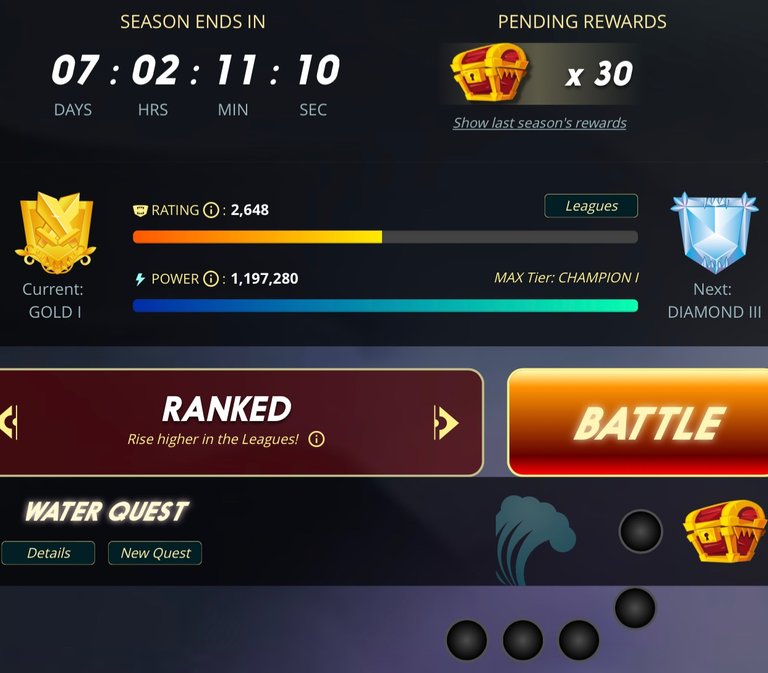 No battle history or quest rewards today. 😢 Might try and catch up later on. It was late in the evening before I went in and collected my SPS drop; still down further than the day before. 🤬 Just staked them up, as usual…sounds like there might be a special release of packs for SPS and vouchers, but I haven't been paying attention and it will end up being too expensive one way or the other anyway…not worried about even bothering to find out what's going on.
I did set the rest of the vouchers I had on the market for sale as a limit order (think I might have mentioned it yesterday now that I think about it) and those were taken, so all sold out for now; have to rebuild my stack. It's fine, doing well with liquid funds for the moment.
---

Wordle 338 3/6
⬛⬛⬛⬛🟩
⬛🟨🟨⬛⬛
🟩🟩🟩🟩🟩


Daily Quordle 119
4️⃣5️⃣
🟥7️⃣


Daily Octordle #119
6️⃣8️⃣
9️⃣🟥
🕚4️⃣
5️⃣🕛


Daily #99
0️⃣9️⃣⬛1️⃣0️⃣
0️⃣8️⃣⬛1️⃣1️⃣
0️⃣6️⃣⬛0️⃣7️⃣
0️⃣4️⃣⬛1️⃣2️⃣
1️⃣3️⃣⬛1️⃣4️⃣
0️⃣3️⃣⬛1️⃣5️⃣
1️⃣7️⃣⬛1️⃣8️⃣
1️⃣6️⃣⬛1️⃣9️⃣
sedecordle.com
#sedecordle

---
Average Last 7 Days: 14,107
Lifetime Average: 14,946
10k per Day Streak: 72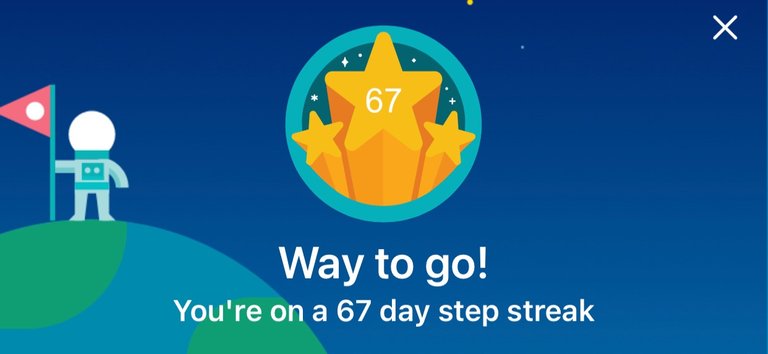 Longest Streak: 204

Distance on shoes: 781.62 km
Distance on hikers: 67.07 km
#AutomaticWin Tally: 421
#AutomaticWin Streak: 0
Longest Streak: 53
#TripleTen Tally: 118
#TripleTen Streak: 0
Longest Streak: 7
#DoubleDay Tally: 229
#DoubleDay Streak: 0
Longest Streak: 37
Highest Floors: 120
Highest Daily Steps: 41,528
Zombies evaded: 0/0
Mindfulness Diary:
Health: 89%
Satisfaction: 87%
Energy: 89%
Productivity: 79%
---
Referrals: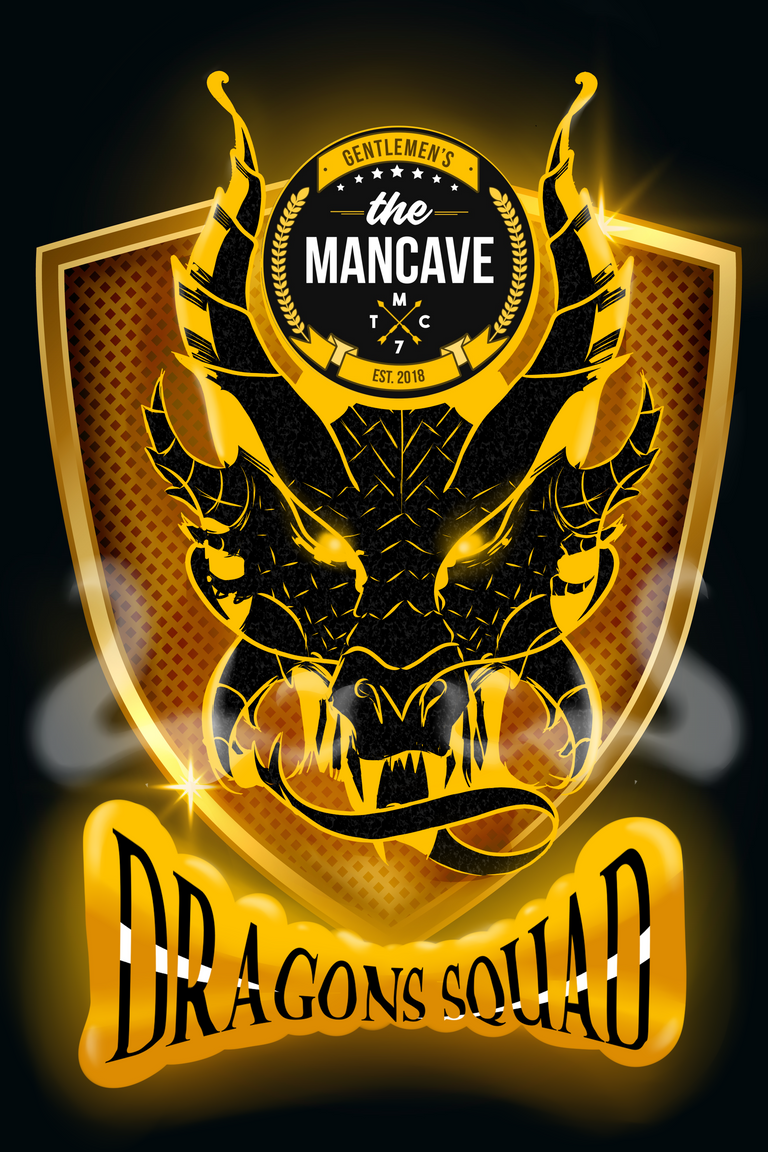 Power up and Hive on!
---
---