Nov. 25, 22: Routine, Errands, World Cup, Crashing, TV, and Games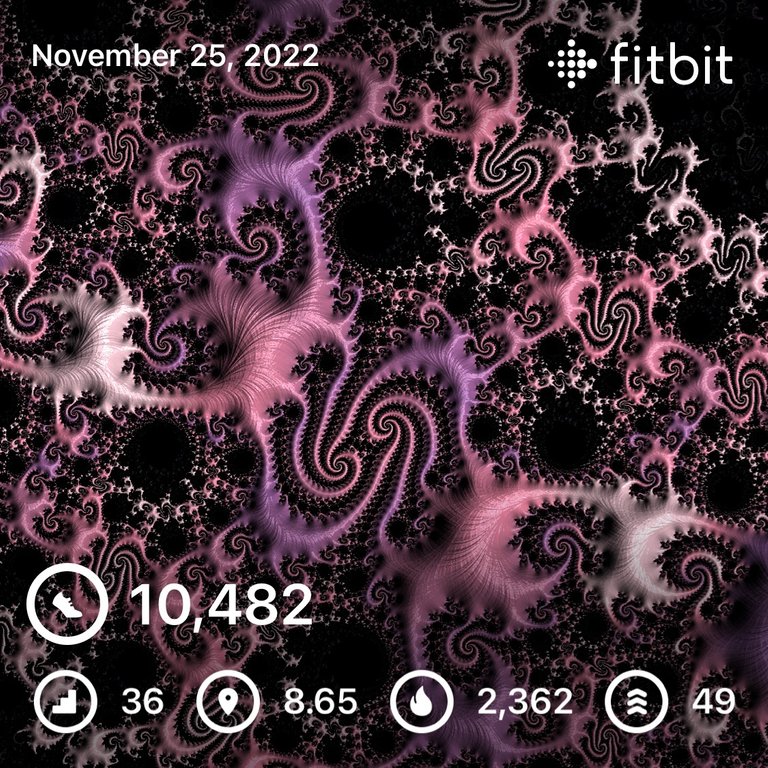 Had a seriously rough one last night. We didn't get home from dinner at Mom's house until around nine or so and then we watched some TV and it was long eleven before I finally got to sleep. Woke up at four thirty, five, and five thirty and finally just got up around quarter to six. Ended up over two hours short and it was painful the whole day; dragged wicked hard and even dozed off for a bit during the first soccer game (and completely crashed out during the second).
Pretty much all the same ol' going on during the morning routine. Did some curation, checked the crypto markets which were still just about in the same place, maybe a couple fractions of a percent up, got caught up on Discord and then got another super late start on my post…actually, I got the skeleton set up early on but then got distracted. Still got my post done on time and shared.
Yesterday was Thanksgiving, of course, so I didn't get a chance to run my usual weekly errands and I needed to head in today. Wenche took the dog for a walk and I headed into the smoke store and the puffity-puff store. Was nice, they gave me the Thursday discount anyway and hooked me up with a nice j! 😁
Got back just in time for the start of the match between Netherlands and Ecuador. Was a good game! Would have thought Ecuador would have gotten spanked by the Netherlands, but they played a super physical game and held it to a one-one tie! 😯
Between matches, I grabbed some lunch and chatted online for a bit and then it was time for the much anticipated England vs. USA match. I guess we did quite well to hold it to zero-zero, but it wasn't exactly an exciting game and I couldn't help it, fell asleep with about half an hour left in the game, woke up and heard the final score was nill and then slept hard for a couple more hours. 😭
Didn't feel too good when I got up (more upset that I slept the day away again), but got the blood flowing and grabbed a leftover turkey taco for dinner. Wenche was working again this evening, so I just put on some Superstore and played some Wombat games until she came home. Was still awake for a little bit after she was back, but it wasn't long before I was out again.
[Oh, crap, this is disappointing…said what I had to say about today and I'm like three hundred words short of my goal. 😢 I slept and watched soccer, that was it though; what else can I say other than the world is unchanged as a result of my having existed.]
Actually, speaking of Wombat, I have to say that I'm quite disappointed with this season. I've more than doubled my mining power, but between only getting like two thirds of my contribution every day and the Well of Wealth contributions not counting, I'm even less than last season…only got 250,000 last season and they didn't even pay the full $2.5 that was supposed to be, with only four days left of this season I've got 230,000. 😡🤬
Not had any desire to get NFTs or do anything with it since they're robbing me on the contributions anyway, so what's the point?! I'm about a hundred dollars deep into it and I'm looking at having made like four dollars in more than two months; not exactly a great return…I'd justified it by thinking that mining power will pay in the long haul (but they nerfed it). It is still in beta (or that's the excuse anyway), so I'm probably going to give it one more season and then reassess, there is value locked up in the NFTs I've got (provided there's someone out there willing to buy them).
---
No crime or crises in dShitty today for once, but it's still insanely frustrating that the stated income and actual income don't have any real relation to one another. Thirty-one SIM isn't the nearly four hundred I should be getting every day, but it's better than the six I was getting for a long time, so I guess that's improvement, sort of.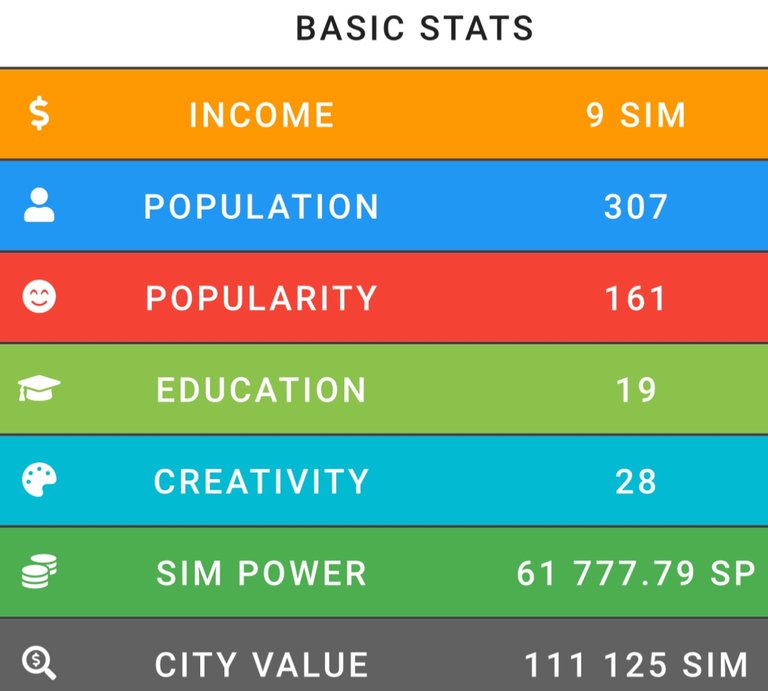 ---
I finally got level sixty-five on Rising Star; now, only ten more levels to go to unlock the next mission, maybe another year or so…oooh, then I'll get to slog through that one countless times, mega exciting fun supertime ahead. 😛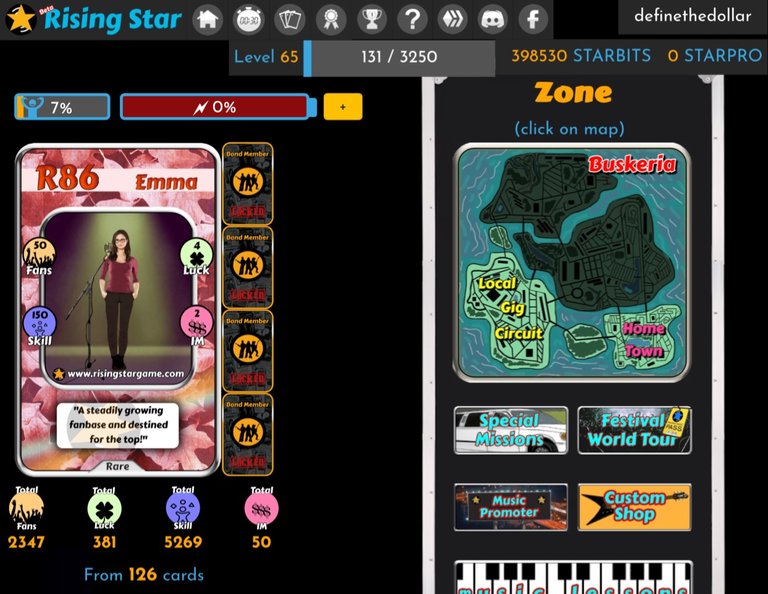 ---
Nope, still haven't messed with HashKings. Really got no idea when I will…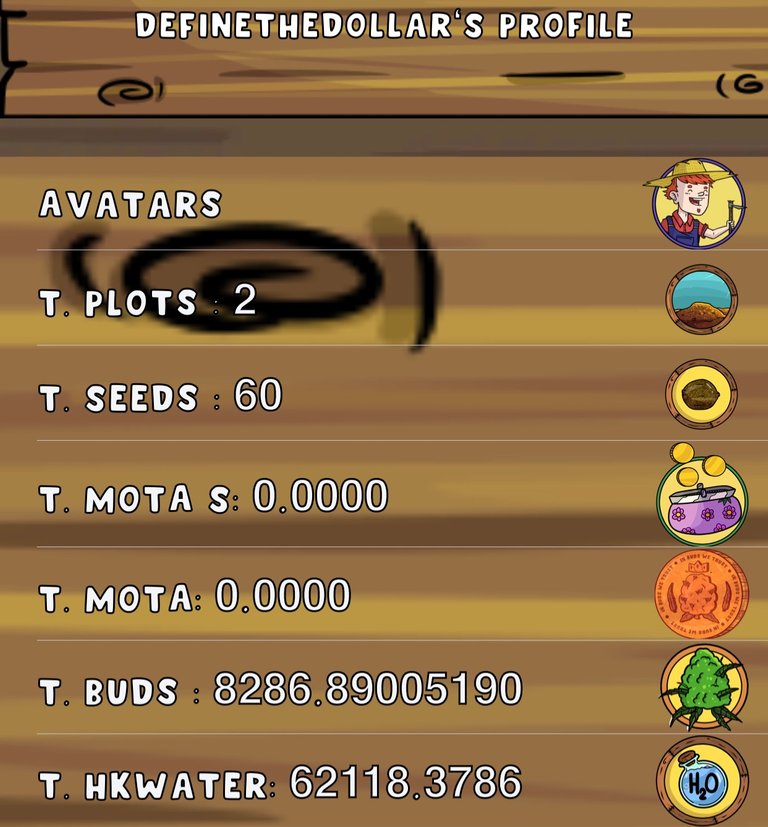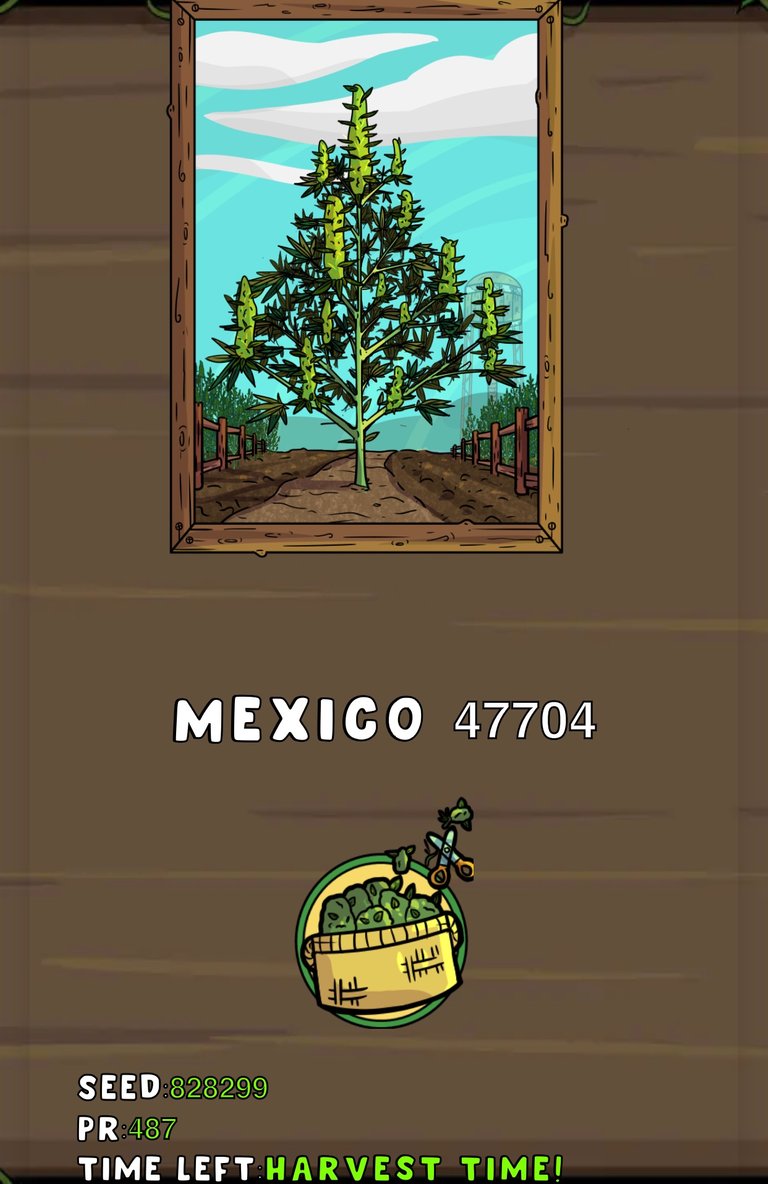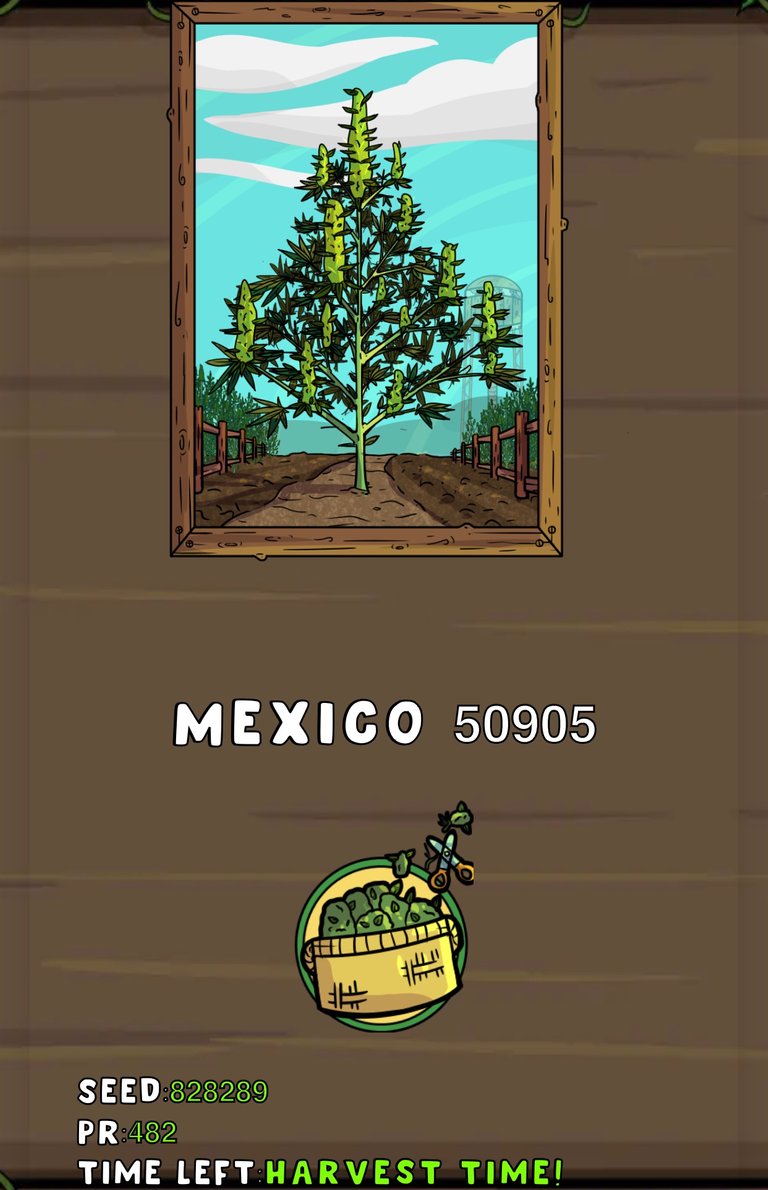 ---
Oooh! My Splinterlands rental income went up from $1.8 to $1.9! 🤑 If it keeps that up, in ten days I'll have a whole other extra dollar! 😛 Still, it is income, sort of, until the value of DEC evaporates and my $1.9 isn't even $1.9. I feel bad for complaining, but still…
Maybe my initial expectations were what was at fault; I thought I would get something like five or ten dollars a day, and would have felt pretty good about that, was a bit disappointed with $3 but figured OK, but it's pretty much just gone down from there. 😡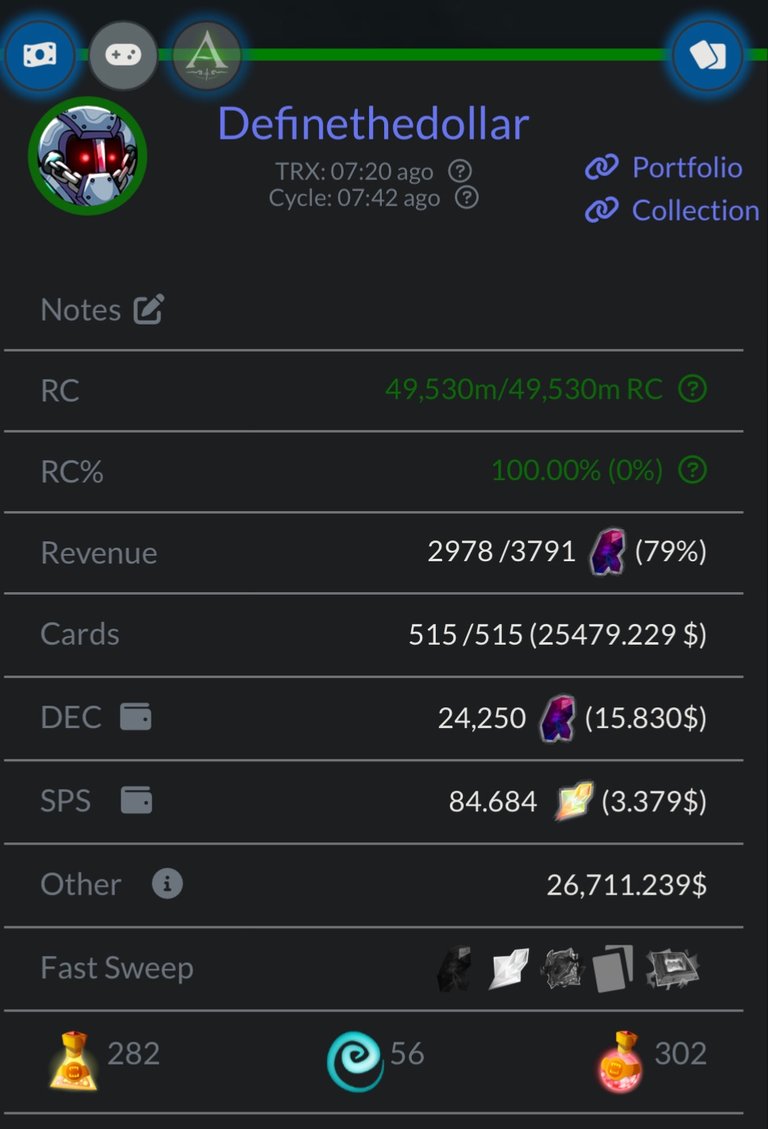 Claimed my SPS interest for the day and paid the rental fee. I'm still leaving it liquid for now with the intention of swapping some out here in another day or two. I checked my voucher balance, but didn't feel like it's enough to mess with, so just letting it accrue for now.
Been claiming and staking the GLX drop but still haven't swapped the ten that I moved out several days ago. They did go up, but still only at about $.1, so hoping to take advantage of a pop (if one ever comes).
---
Average Last 7 Days: 11,908
Lifetime Average: 14,652
10k per Day Streak: 47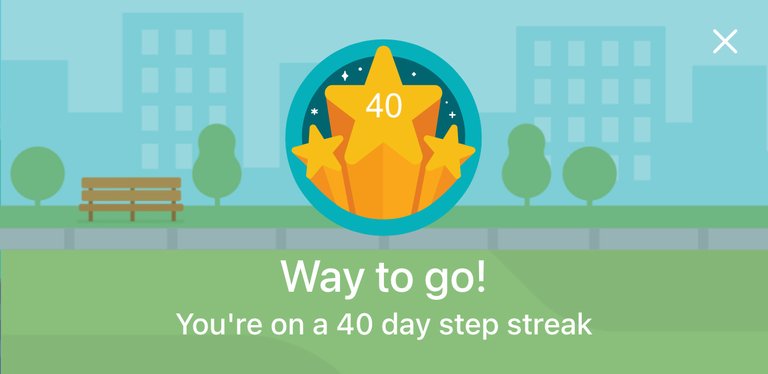 Longest Streak: 204

Distance on shoes: 1214.23 km
Distance on hikers: 67.07 km
#AutomaticWin Tally: 425
#AutomaticWin Streak: 0
Longest Streak: 53
#TripleTen Tally: 118
#TripleTen Streak: 0
Longest Streak: 7
#DoubleDay Tally: 236
#DoubleDay Streak: 0
Longest Streak: 37
Highest Floors: 120
Highest Daily Steps: 41,528
Zombies evaded: 0/0
Mindfulness Diary:
Health: 79%
Satisfaction: 85%
Energy: 78%
Productivity: 59%
---
Referrals: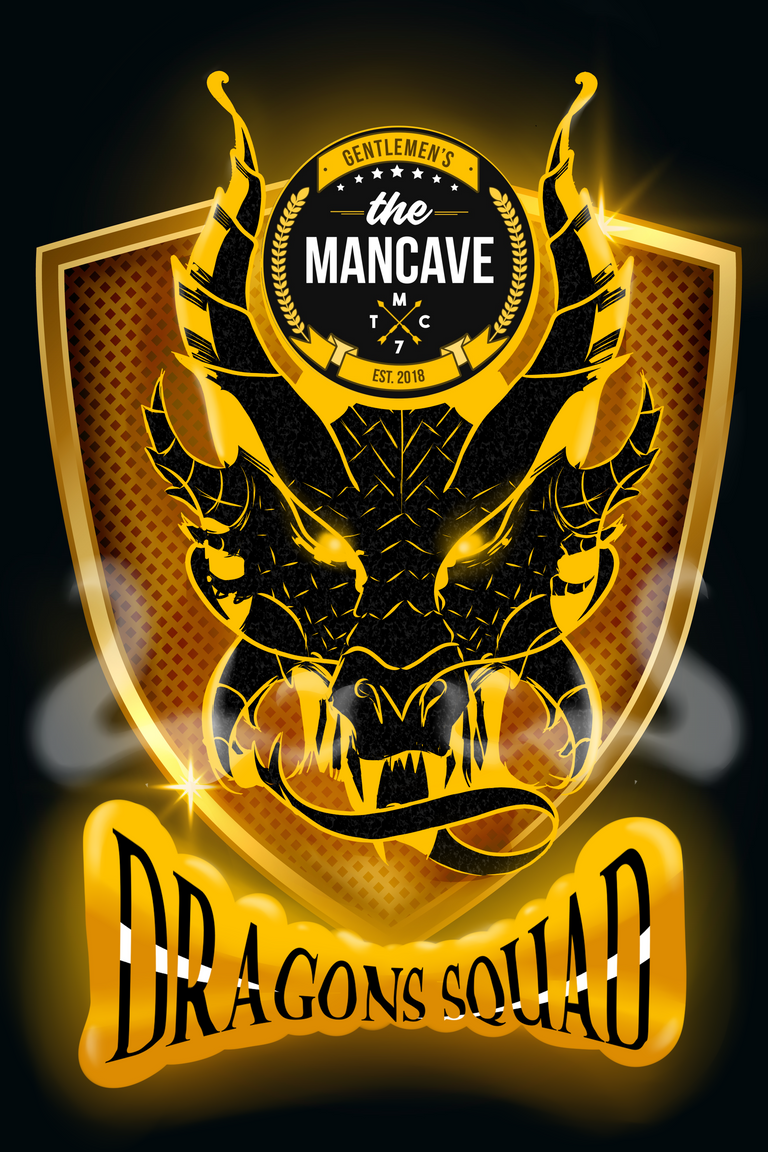 Power up and Hive on!
---
---