Sept. 16, 21: Early Teaching, Oculus, Garage Putzing, TV, and Games

Up just slightly past six again this morning and another full eight hours of sleep! 🤩🥳 Have to admit, for the most part, my sleep has been good and quite regular! Definitely helps in terms of overall well-being.
My chest still is bugging me, but it is significantly better. I'm also consistently at or below a pack of cigarettes a day, which, still not great is an improvement. No excuses, but quitting isn't easy. I am sort of happy with the mentality change…at least I want to quit and am trying, before I'd just mindlessly smoke whenever I got an urge.
I usually smoke two on the way in to work and two on the way back, so I've been waiting until half way and only smoking one each way…figure that's a fifty percent cut, which isn't too shabby.
Got on with the morning routine and then actually was able to do a fairly reasonable post before I had to get ready and go in to teach.
Teaching went pretty well. We looked at integrating by parts, which I think is a little more comfortable territory for students…back to learning algorithms for solving problems rather than the application stuff that requires a lot of visualization.
Early class meant early done and after I grabbed a quick lunch, I headed out to the garage to putz for a while. I'm still working on getting that back corner of the garage organized so that in that area there's nothing but car parts and all the car parts are in that area.
Still have that bench stuff there in the way that needs to be taken care of and finished up, but otherwise it's starting to shape up. Started going through the drawers where all the bolts and small pieces are stored, trying to recognize and identify as many as I can and sort them out so they're more or less together by area…like windshield in one, carburetor in another, starter, and so on.
I still haven't been able to find the exhaust manifold or its bolts…there's a chest of stuff there and I have a feeling it's in there.
Anyway, got most of the stuff cleaned off the back running board (floor boards and rubber mats and stuff were set there "temporarily"), but there's still three mouse carcasses to clean up. 🤬
There was a new expansion released for Star Wars on Oculus. I hadn't gotten it, not because I didn't think it would be awesome to be a Jedi immersed in the Star Wars universe, but because nearly all the reviews complained that it was insanely short.
I watched Berdo Benjo's review and he said that with the expansion it really was a full fledged, proper game…although the expansion is another ten bucks, thirty five for a solid Star Wars game in VR? Yes, please.
So, that was basically the rest of the afternoon. I have been taking my time trying to explore and find the collectibles (which also adds some length to the original game).
Other than that, cleared a new song on expert+ on Beat Saber and then was able to repeat and get a better score on video!
When Wenche got home, she made us steaks and tater tots for dinner and we watched An American Carol…was alright, kinda' weird, but about what you'd expect. After that it was some more MacGyver and then bedtime.
---
Well, had both a fire and a shopping mall robbery in my dShitty today. Luckily for me, the game design has ensured I don't really have anything for the little digital bastards to steal! So, meh! 😛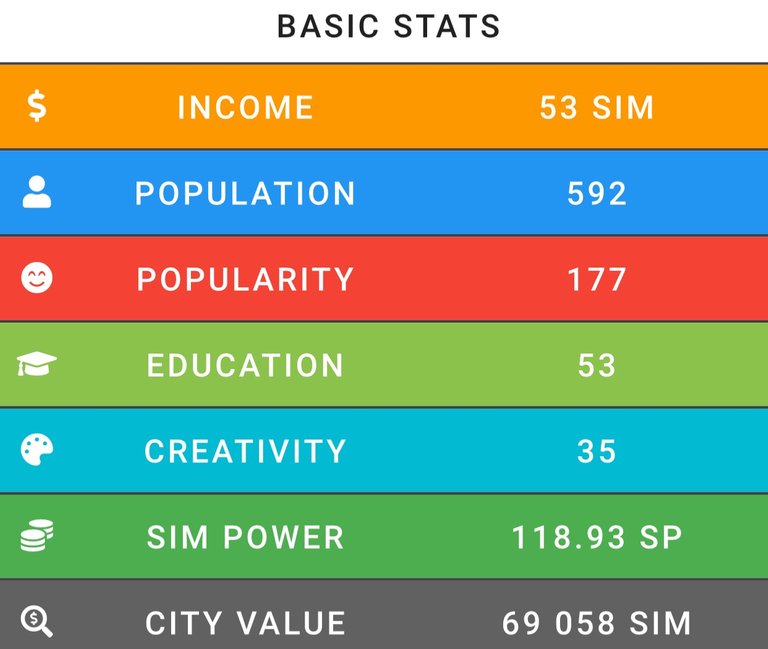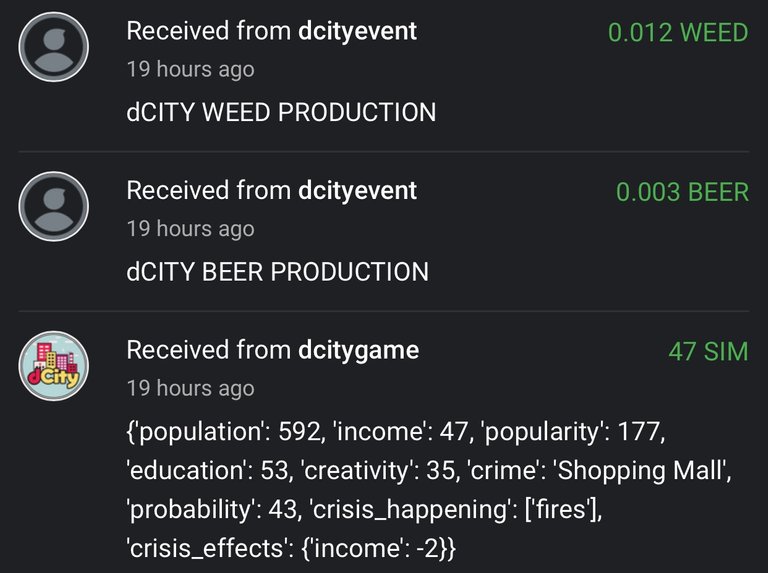 ---
Only went in once on CryptoBrewmaster today. Collected the ingredient I had going from yesterday and set a water going. Still need aroma hops and fermentables, so still a ways to go.
---
My Ego is back down, relatively speaking, on Rising Star and so I pounded some more missions to try and save back some Starbits again. Not much else going on there.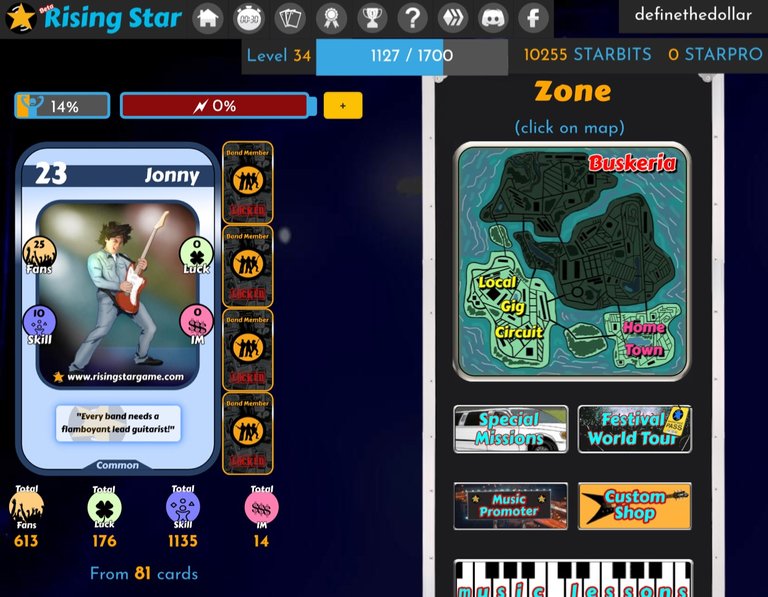 ---
Played a bit of Splinterlands in the evening. Got a short mission, so more or less just played until I got it done and left it at that for now.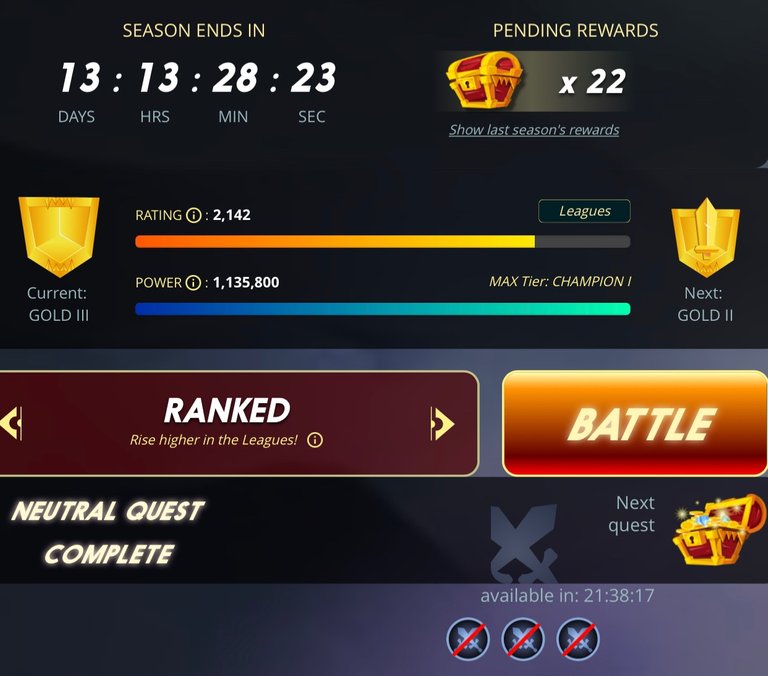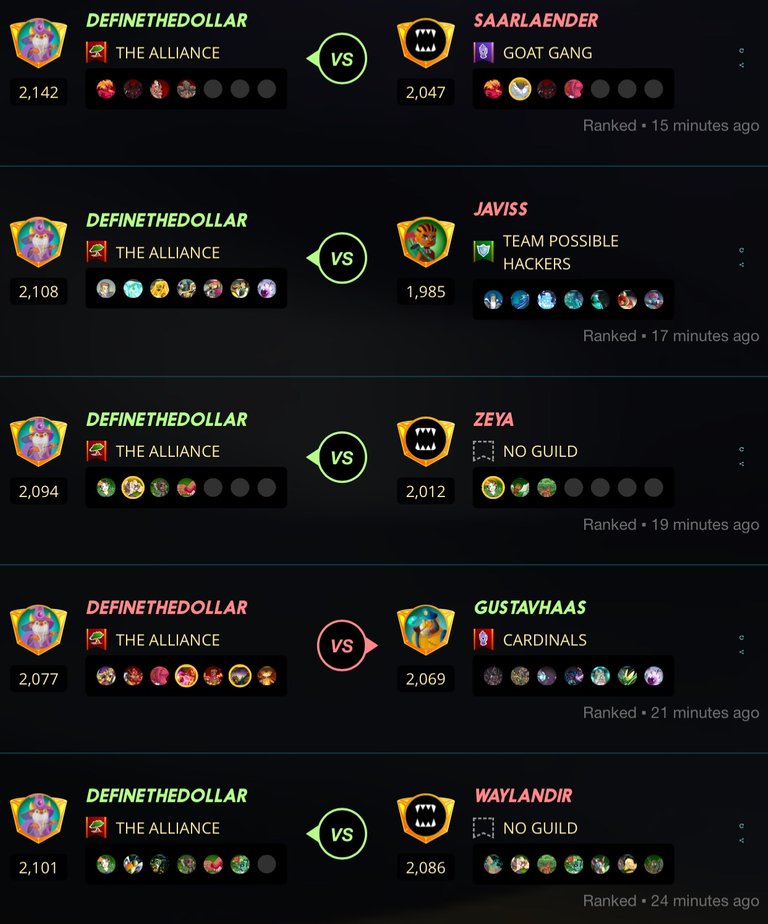 Got the quest done still in Gold I, a little hesitant to try and advance to quickly, but I also wouldn't mind the extra rewards chests. Have to say, I'm glad that there's a new set of rewards cards, much better than potions and single digit DEC. Got a couple rates today: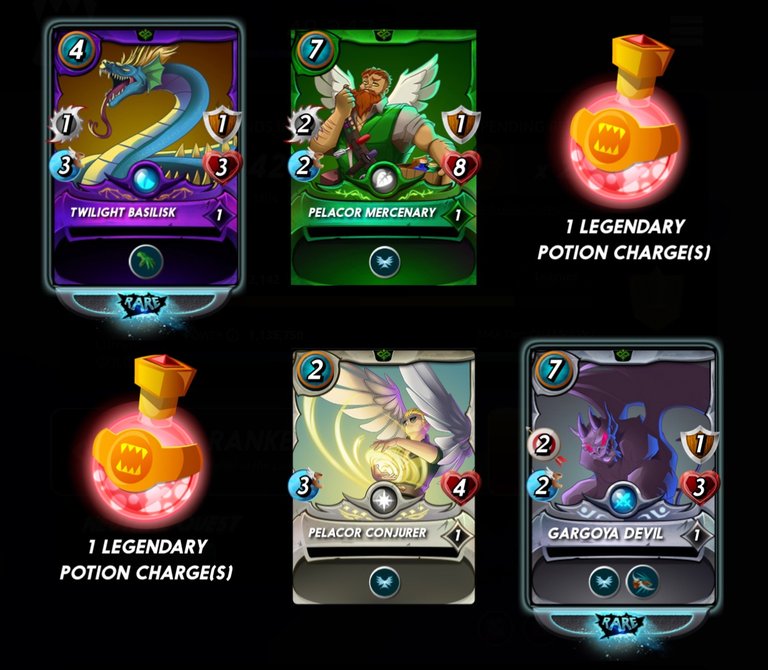 ---
Average Last 7 Days: 15,468
Lifetime Average: 15,468
10k per Day Streak: 122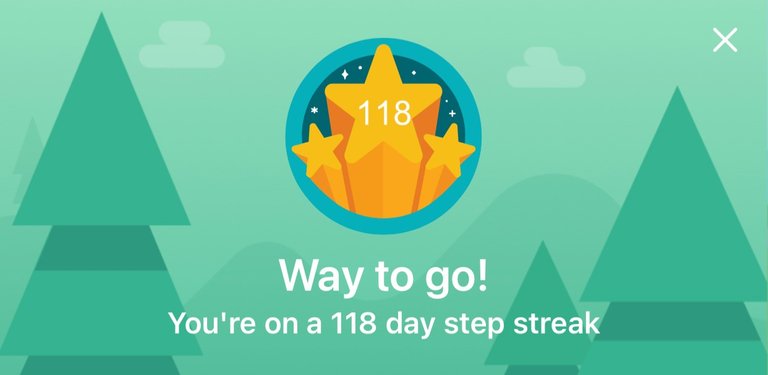 Longest Streak: 204
Distance on shoes: 659.89 km
Distance on hikers: 64.92 km
#AutomaticWin Tally: 416
#AutomaticWin Streak: 0
Longest Streak: 53
#TripleTen Tally: 118
#TripleTen Streak: 0
Longest Streak: 7
#DoubleDay Tally: 226
#DoubleDay Streak: 0
Longest Streak: 37
Highest Floors: 120
Highest Daily Steps: 41,528
Zombies evaded: 0/0
Mindfulness Diary:
Health: 74%
Satisfaction: 87%
Energy: 92%
Productivity: 79%
---
Referrals: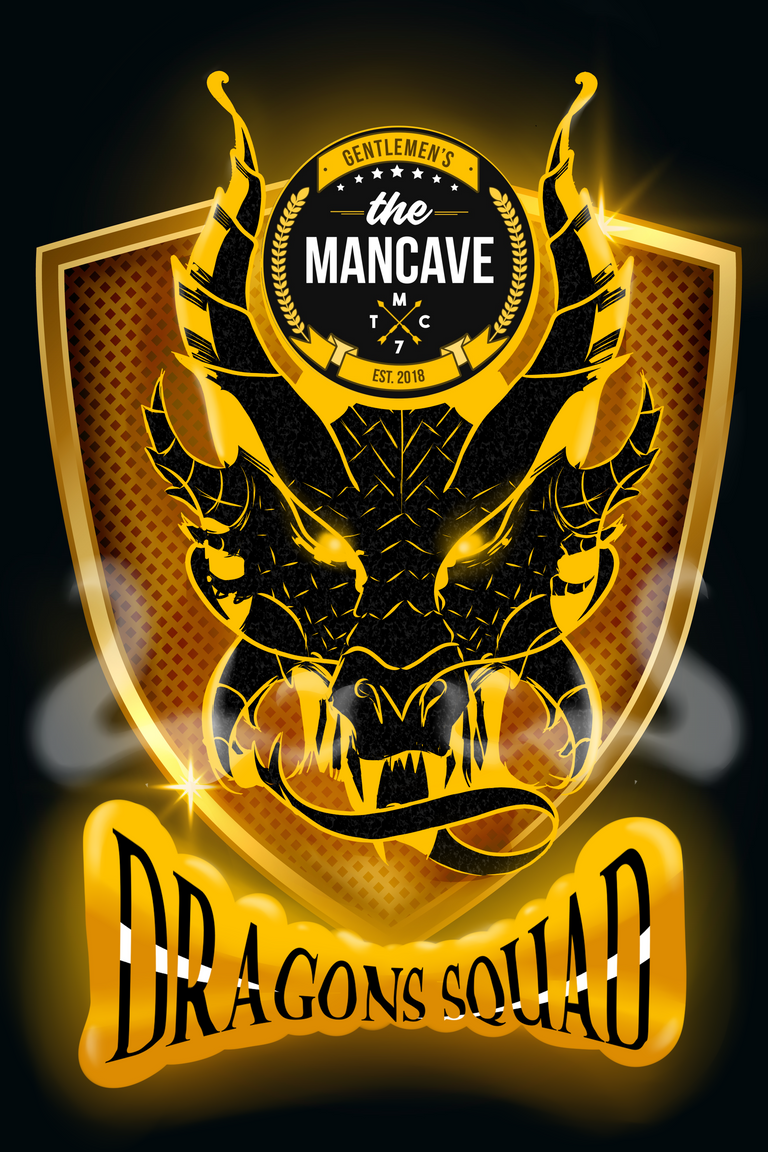 Power up and Hive on!
---
---