Sept. 22, 21: Routine, Teaching, Oculus, TV, and Games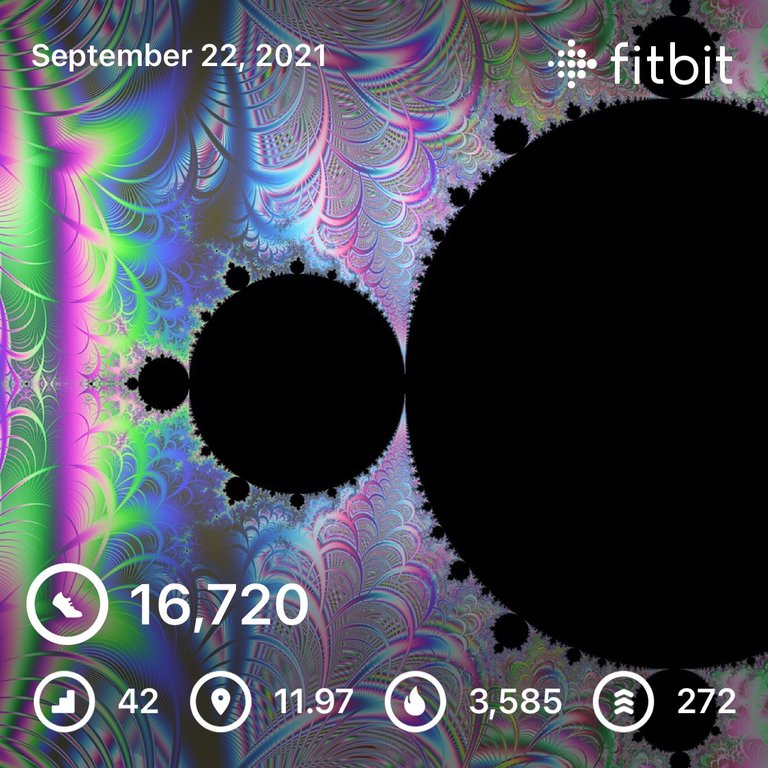 [Got early teaching again today so again getting my post structure done and scheduled. Got a bit of an earlier start, so at least I can get a little more done today than on Tuesday. Planning on heading into town this afternoon after class, so may or may not get a chance to edit later, we'll see.]
Had sort of half planned to go into town to do part of the errands I've been procrastinating on, but was able to find an excuse to push it back another day. So, not really much accomplished other than helping with some student questions in Discord.
Otherwise, did some more first time play throughs of the new songs on Beat Saber, just been going through on expert for now. Done a couple on expert+, but wanted to check out some of the other songs first before I clear all the difficulties on the earlier songs.
Left a couple more of the later ones to play another time (probably tomorrow 😛) and played through another mission on Star Wars. The levels and gameplay are more varied than the first part, so it is making for a more satisfying experience. I will say, the soundscape is absolutely amazing and the use of directional sound is helpful and immersive.
That was more or less it. When Wenche got home we had mustgo for dinner and cleaned out the stuff in the fridge and binged more MacGyver while I played Splinterlands before bedtime.
---
Sixty-one minus three is sixty-one. That doesn't sound like good dShitty math to me, but I'll take it.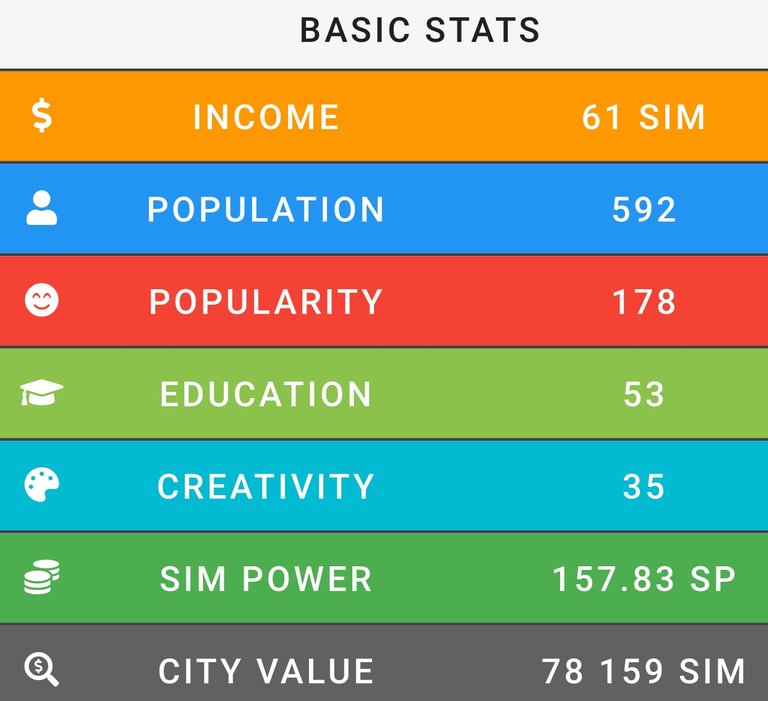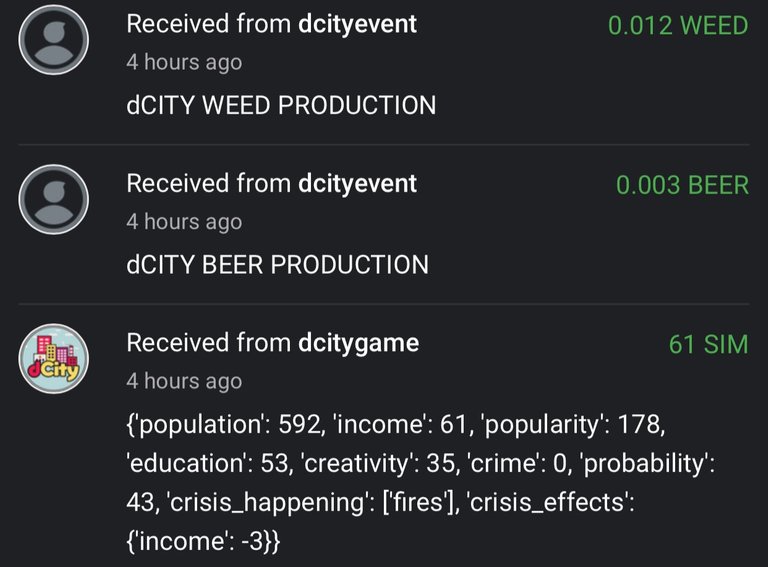 ---
I did actually remember to go in on CryptoBrewmaster today. Still, only once. Collected the ingredient I started a few days ago and set a fermentable going, which I need plus bittering hops. Still a ways to go.
---
Did a couple more missions on Rising Star today, but my Ego is getting out of control again, so looks like I'm going to have to switch back to lessons here pretty quick.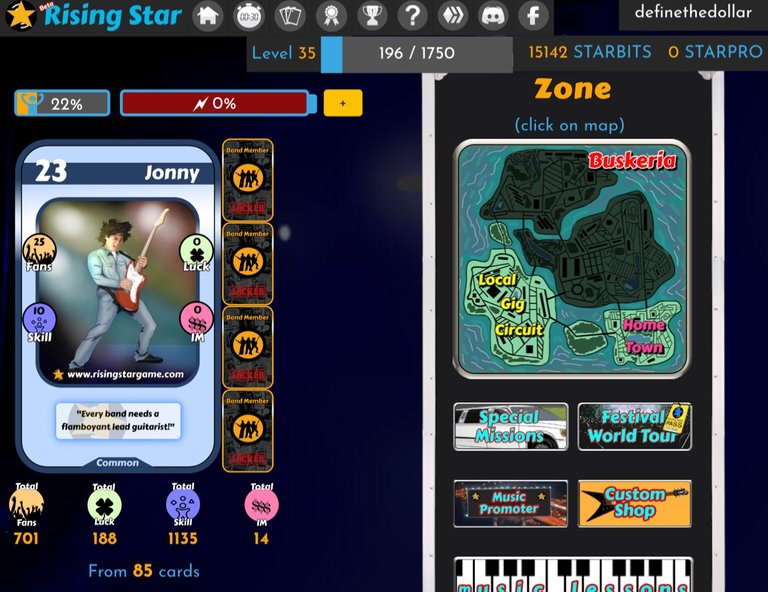 ---
I did play some Splinterlands today and made a bit of progress in the rankings, finally.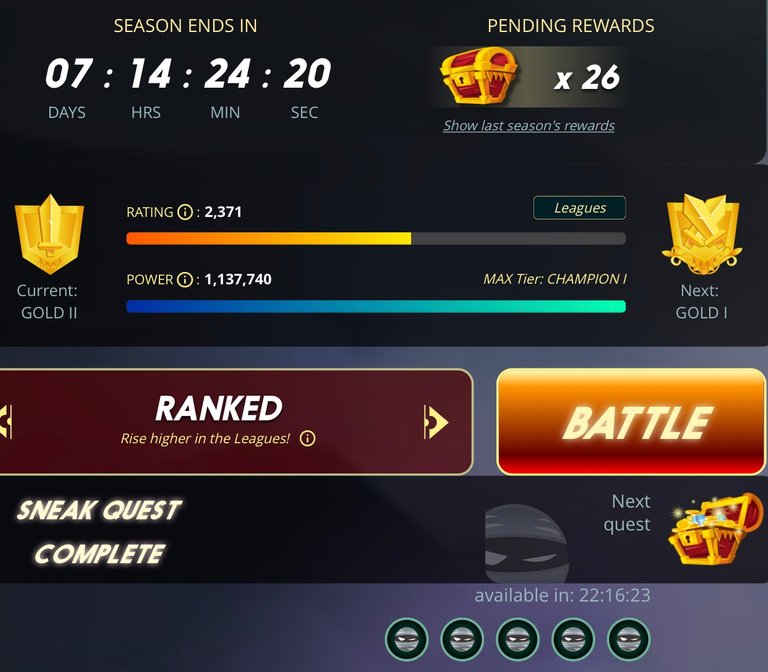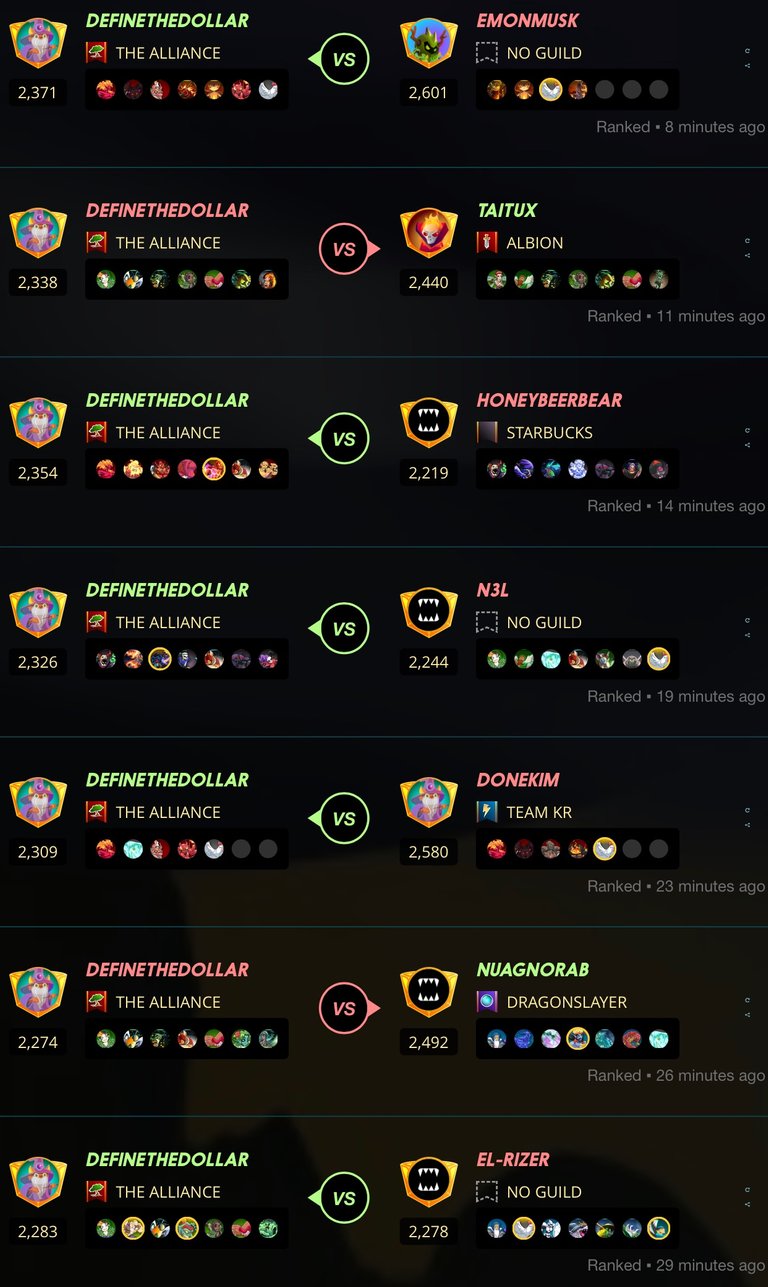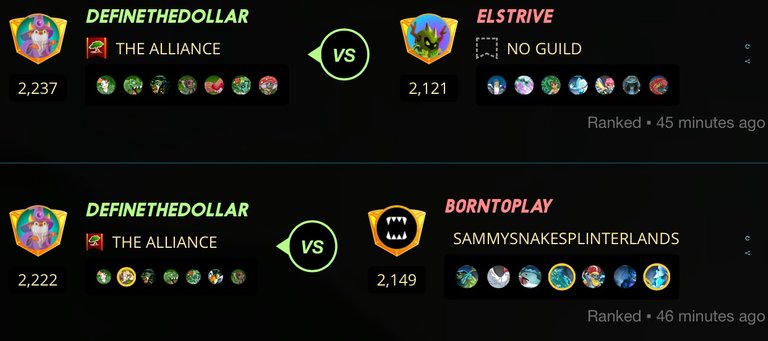 Finished up the Earth quest I quit on yesterday. I did get it in Gold II for that whopping one extra chest: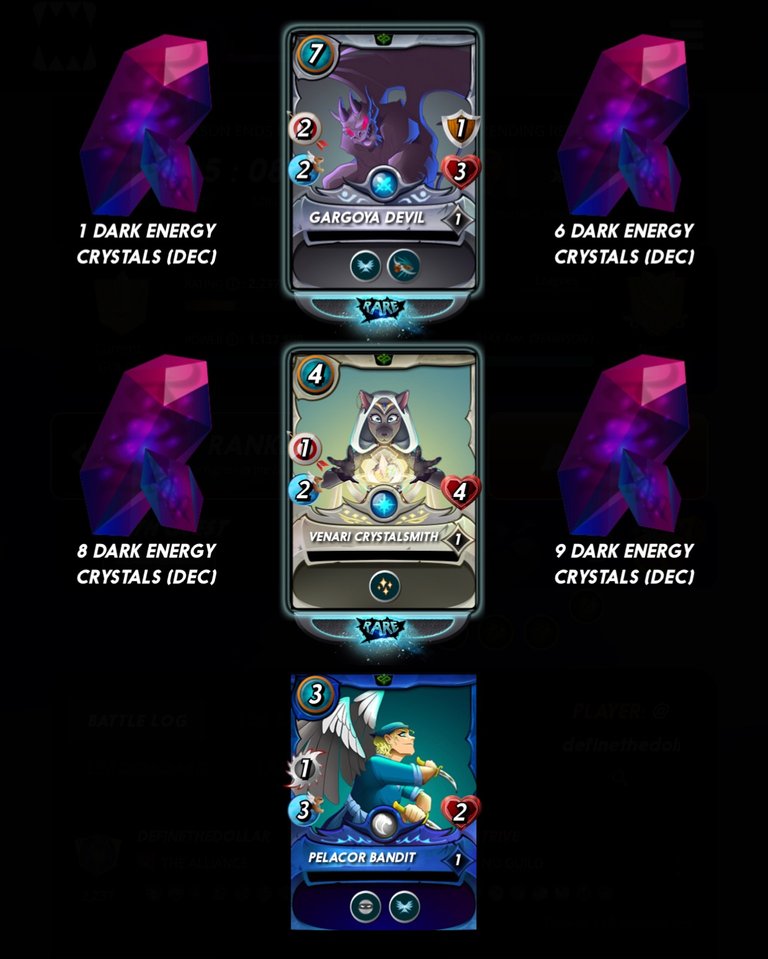 Had Sneak quest for today and got it done as well. The DEC rewards are rediculous, but it's good to get some more cards: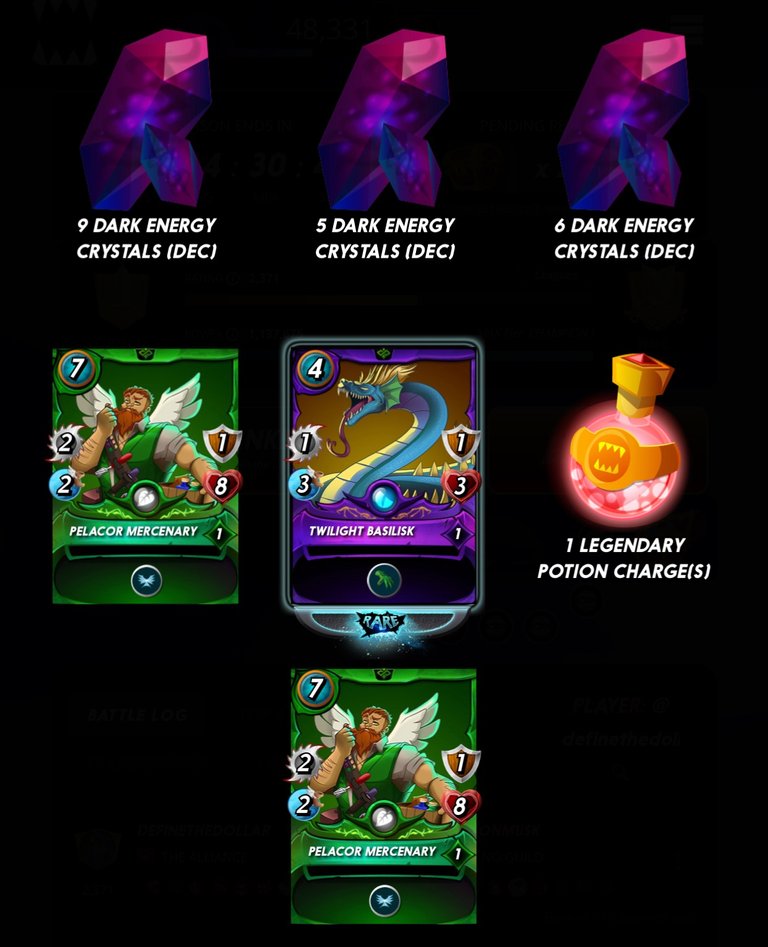 Went up against one of those flying green bastards maxed out today…with flying and armor and healing, it's an absolute beast! I went into the market and bought a few more as well, only at like level three, but I think that one's worth going after.
---
Average Last 7 Days: 15,788
Lifetime Average: 15,470
10k per Day Streak: 128
Longest Streak: 204

Distance on shoes: 671.11 km
Distance on hikers: 64.92 km
#AutomaticWin Tally: 418
#AutomaticWin Streak: 0
Longest Streak: 53
#TripleTen Tally: 118
#TripleTen Streak: 0
Longest Streak: 7
#DoubleDay Tally: 226
#DoubleDay Streak: 0
Longest Streak: 37
Highest Floors: 120
Highest Daily Steps: 41,528
Zombies evaded: 0/0
Mindfulness Diary:
Health: 81%
Satisfaction: 86%
Energy: 95%
Productivity: 77%
---
Referrals: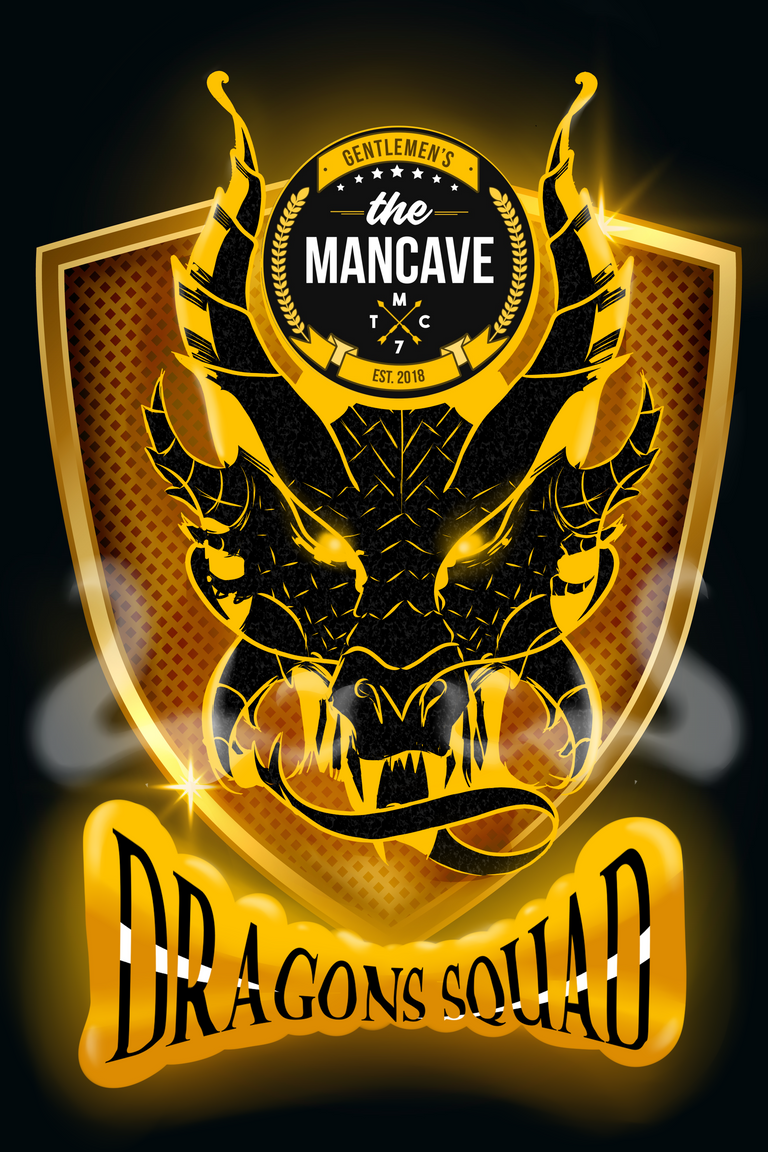 Power up and Hive on!
---
---