Sept. 24, 22: Routine, Studying, Gartic, TV, and Games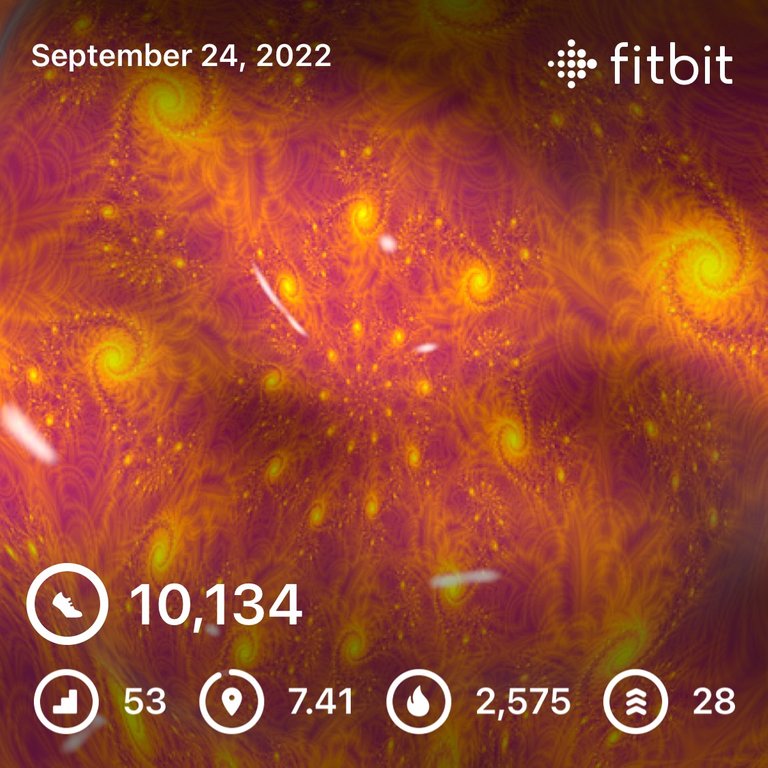 [Not sure how I managed it, but here I am only just starting to work on my post and it's already quarter past nine! 😱 I'm somewhat doubtful I'm going to be able to get done in time…basically wasted another entire day, so it will be another miracle if I can say enough about it anyway. 😛]
Yesterday I was completely wrecked all day, so I had relatively high hopes for today. I crashed out hard around nine or so and slept all the way until six this morning so even with waking up in the night I had like nine and half hours! 😮 Figured solid sleep like that should have helped to reset and recharge, but somehow I dragged today too. 😢
Not a lot happening during the morning routine. Cryptos still trading more or less sideways and I did all the usual curation, token shifting, check the SOL market, respond to comments, get caught up on Discord, played some Wombat games, and worked on my post. Not exactly the most positive post ever (wasn't in the best mood), but I suppose that's what this is all about, laying bare the ups and downs of everyday life…
I did do a bit of cleaning up in the kitchen and a bit in the bathroom…wife is coming home tomorrow, so I suppose I should get it decent since it's mostly my mess at this point. Got laundry to take care of in the morning (as well as the normal grocery shopping) and then got to run into the airport and pick her up. 😁
Spent some more time working through the Unity course on Bitdegree and then started studying preparing for teaching this coming week; starting into a whole new section now (they have their first exam this weekend and spent some time fielding student questions about all that as well…unfortunately one of the exam questions has messed up graphics, so I'm going to have to just give everyone the point for that question. 🤬), multi variable functions! 🤓🥳😁 🎶A whole new world…🎶
By then the morning was gone and I got myself my usual lunch. Normally, Gartic happens right after Trivia over on Pizza server, and I usually skip it because people type super fast and I hardly ever even get a chance, but it was delayed this time until this afternoon and I went over and played. It was fun, and I actually got a couple! Even better were all the tippy-tips and I staked up twenty more PIZZA! 🍕💪🤑
I kinda' thought about going out for a walk, and to be honest it wasn't that bad out in the evening (the rain mostly cleared up), but I just wasn't feeling it…actually feeling more stiff and sore than anything. Maybe I'm having a bit of seasonal affective disorder or something…the weather went cold and wet real fast and so did I (stretching the analogy there a little 😂).
Really, my only real goal for the whole day today was to work on the website…I don't know what my problem is, though. I thought about it a lot, but then I get caught up in all the "what ifs" (What if the user tries to send a card to an account that doesn't exist? What if the user makes a typo? What if…) and I can't pin down what it is I actually want to deal with next. 😭 I know, it my task analysis that's failing…should just take it step by step instead of looking so globally (and negatively) at it.
Managed to squander the rest of the afternoon into the evening messing around with WombPlay, watching YouTube videos, chatting on Discord, and otherwise staring at the phone.
Made myself a piece of toast and some cereal for dinner hoping that it might help my tummy chill out a little bit and then put on Bless the Harts for a while. I was still playing Wombat games and then played quite a bit of Splinterlands, so I wasn't really paying attention to it, but eventually I put the phone down and was gone not long after…at least it was past eight this time and I had everything reset for overnight. 👍
[How about that?! Mission accomplished and even with two minutes to spare. 💪]
---
Looks like my dShitty income has gone back down again…four stated and twenty-one actual SIM for the day. My empire seethes with riches. 😛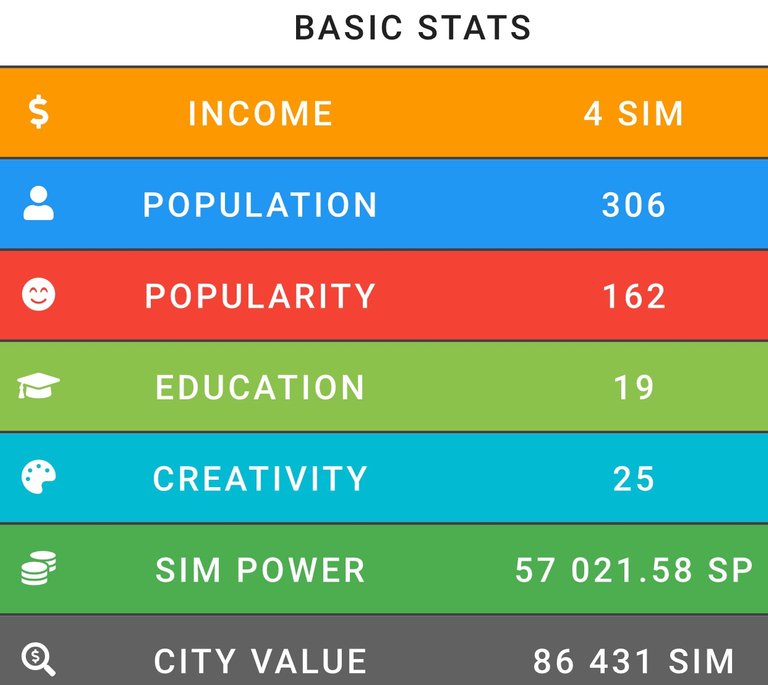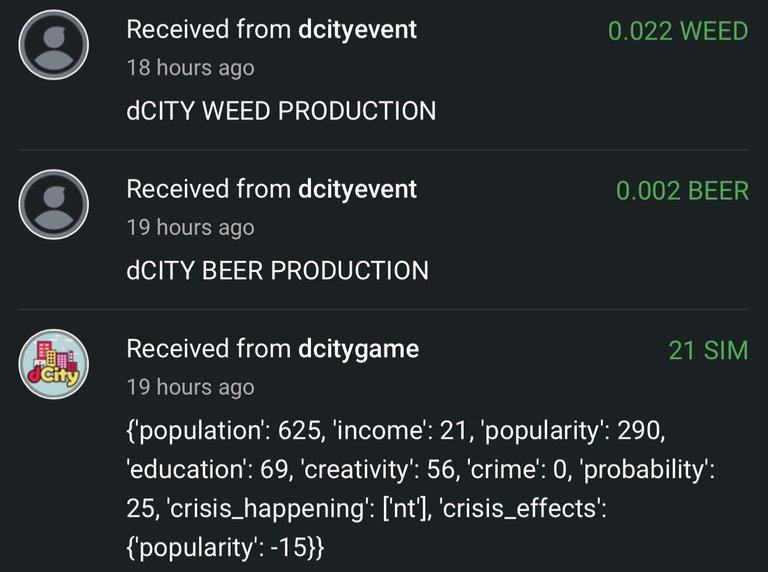 ---
Been able to run a couple missions since the drunks expired on Rising Star, but my Ego's legit starting to grow again, so guitar lessons it is. If I remember, thinking I might do another for good measure, especially since I probably won't have recovered the energy to do a mission anyway…if I remember.
---
Only one more day left to wait on HashKings…then it's the game of seeing how long I let it aggravate me until I sit down and do it all over again.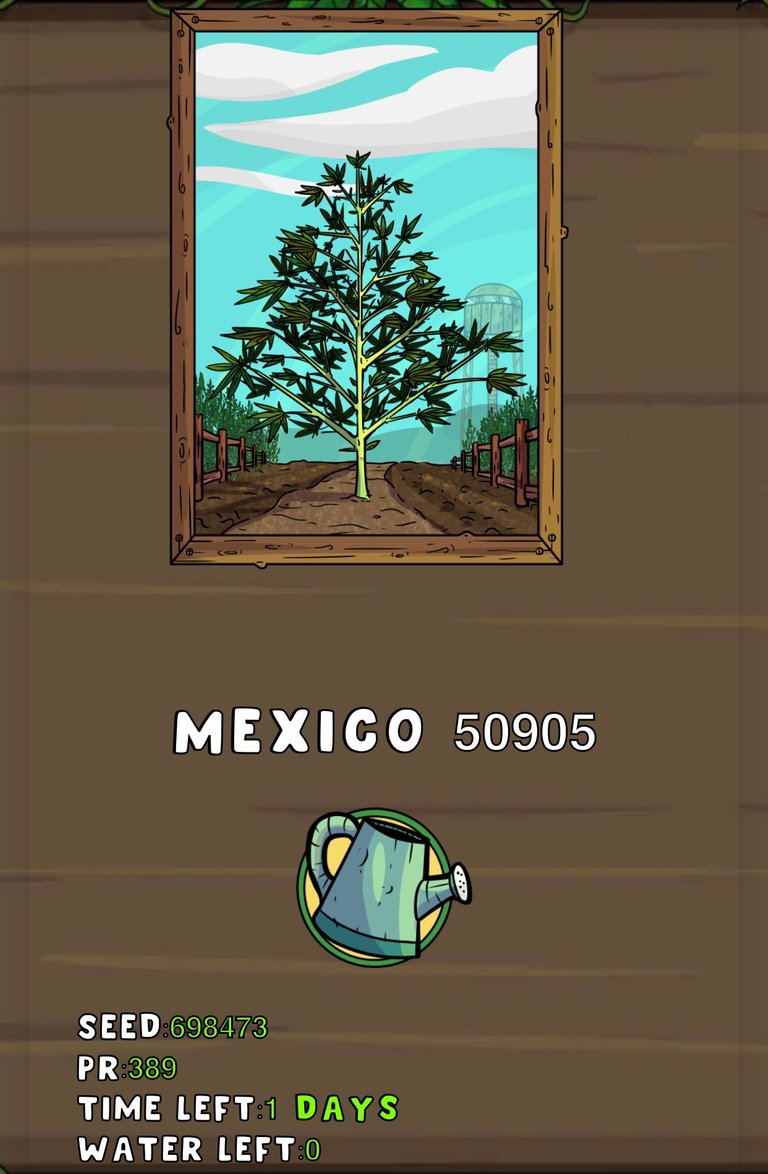 ---
Well, wouldya' look at that?! I actually played some Splinterlands this evening. 😯 Didn't do too badly, either, and was able to at least dig myself back out of Silver.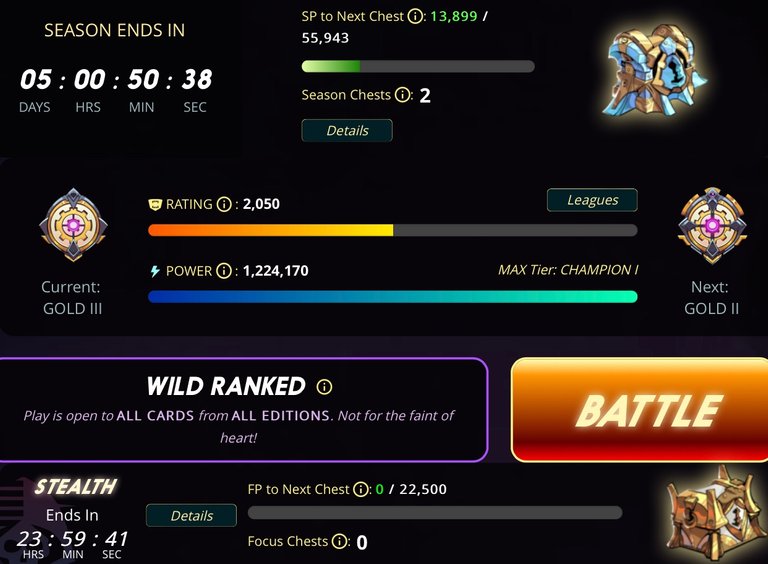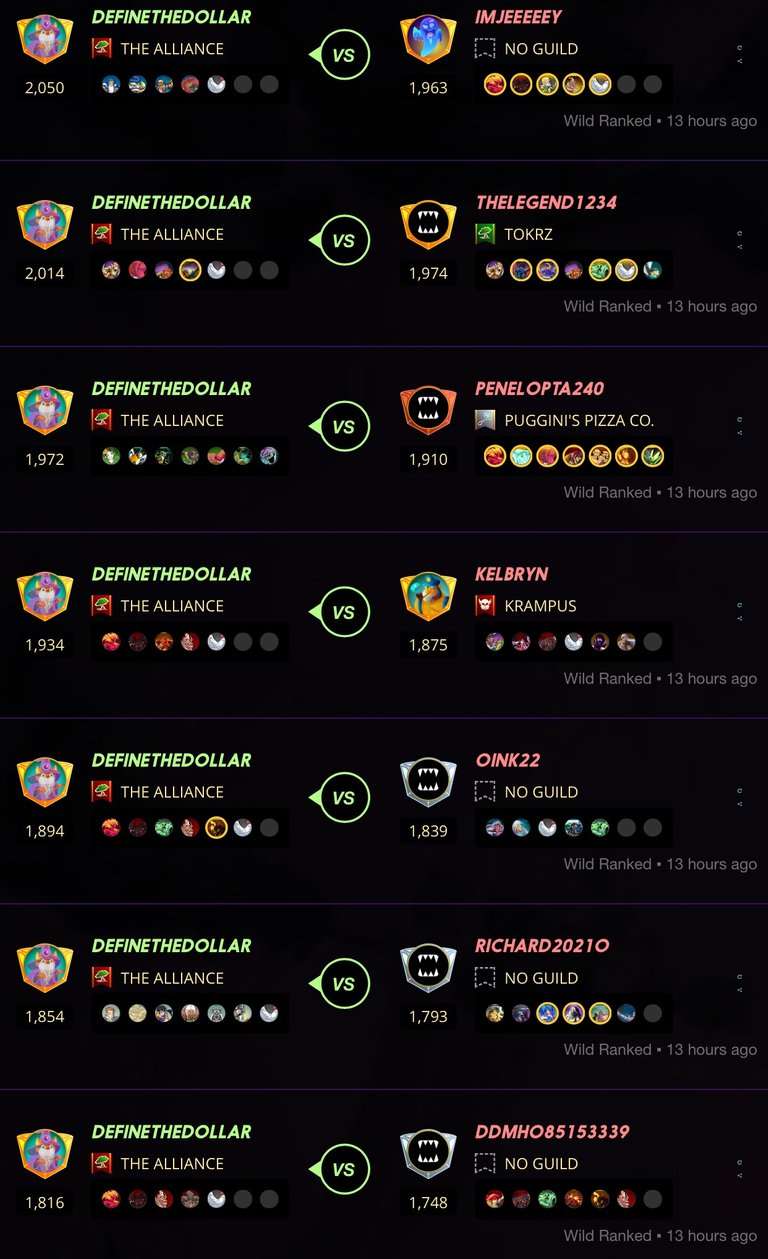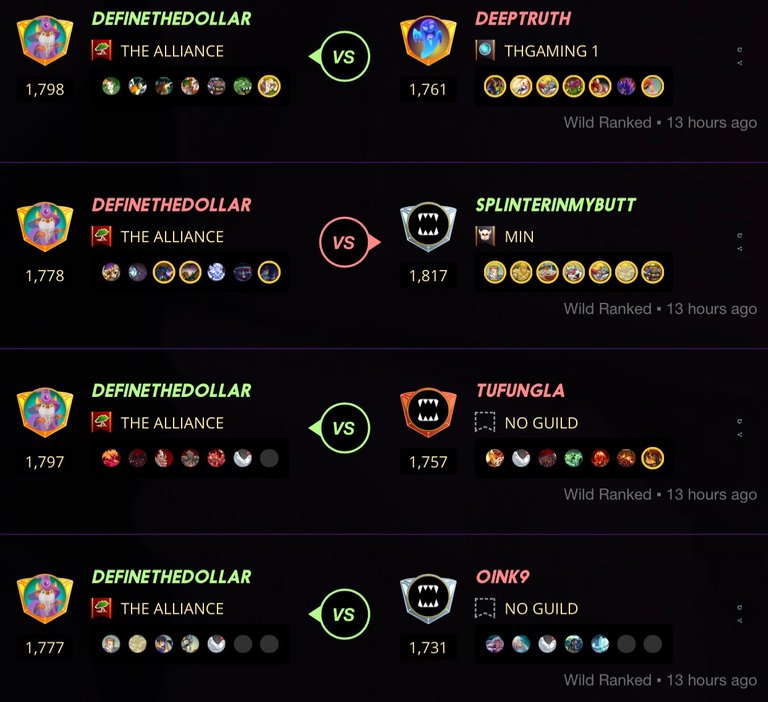 Got eight Focus chests and didn't do too badly there! Got some cards, anyway, never mind the potions: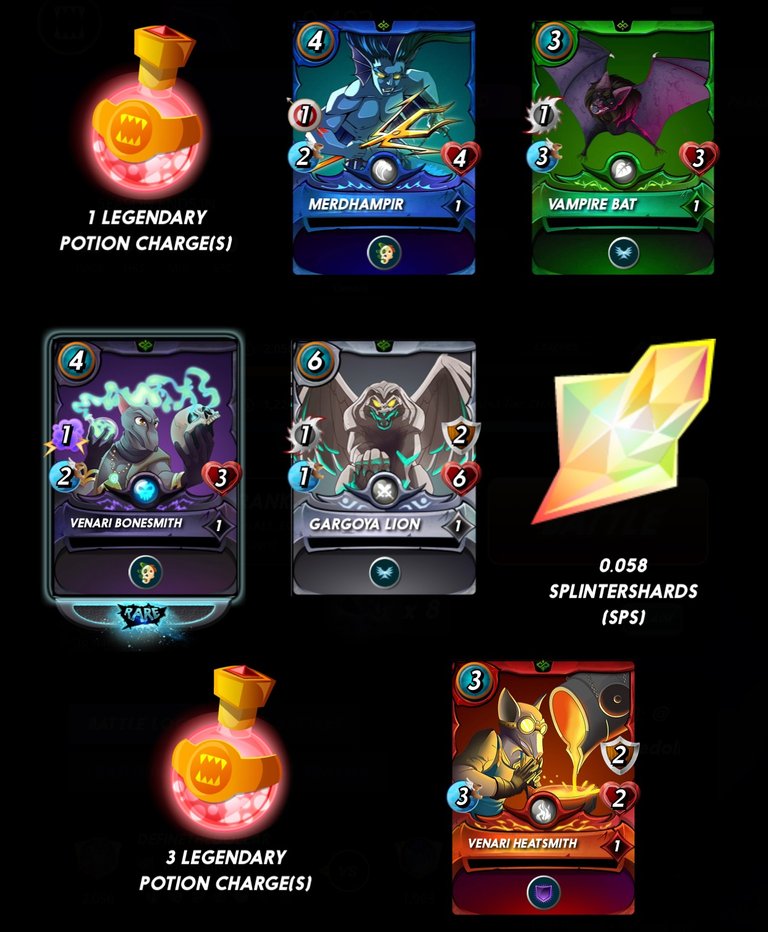 Since I've just recently moved a big chunk of SPS as well as vouchers out to the market, today I took my interest claim and staked it up. Still haven't swapped out what I took out…kinda' like having that "potential" waiting there.
---
Average Last 7 Days: 14,631
Lifetime Average: 14,756
10k per Day Streak: 1
Full disclosure, this wasn't the best way to start off my streak…totally cheated the last couple thousand. 😡😭
Longest Streak: 204

Distance on shoes: 1039.18 km
Distance on hikers: 67.07 km
#AutomaticWin Tally: 425
#AutomaticWin Streak: 0
Longest Streak: 53
#TripleTen Tally: 118
#TripleTen Streak: 0
Longest Streak: 7
#DoubleDay Tally: 236
#DoubleDay Streak: 0
Longest Streak: 37
Highest Floors: 120
Highest Daily Steps: 41,528
Zombies evaded: 0/0
Mindfulness Diary:
Health: 75%
Satisfaction: 73%
Energy: 69%
Productivity: 50%
---
Referrals: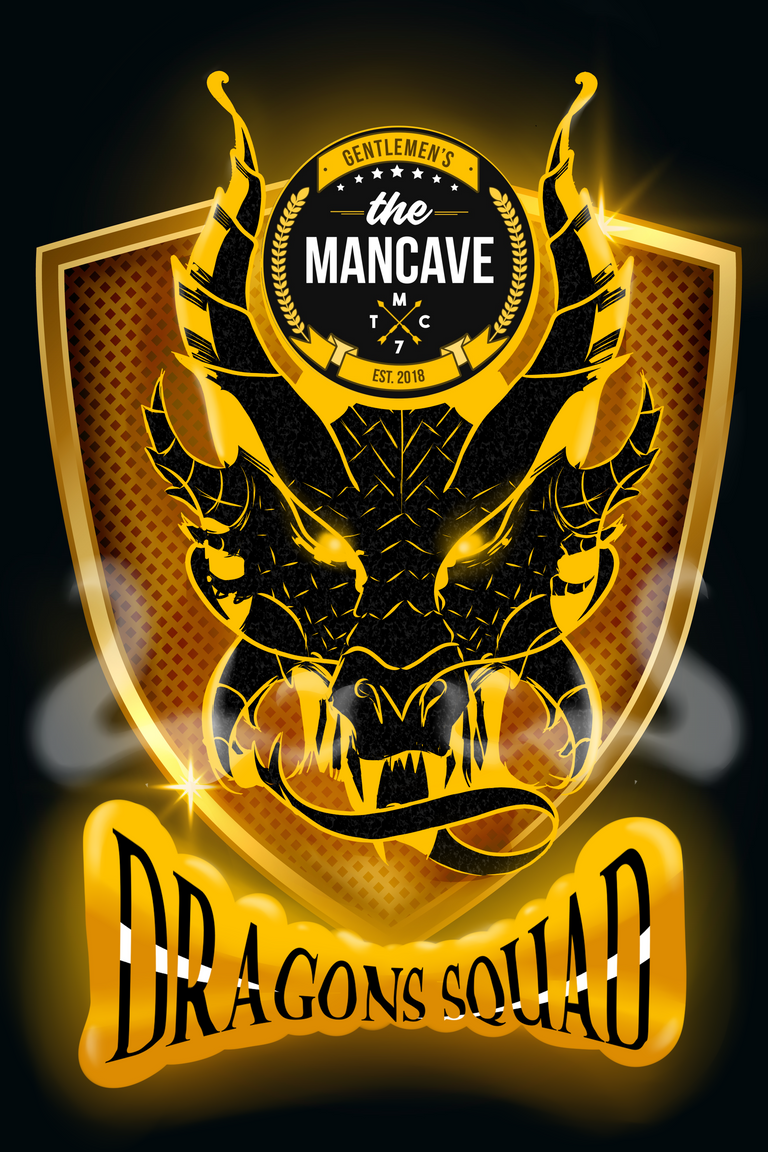 Power up and Hive on!
---
---