Splinterlands Art Contest Week 175 - DIVINE HEALER / スプリンターランドのアートコンテストに参加します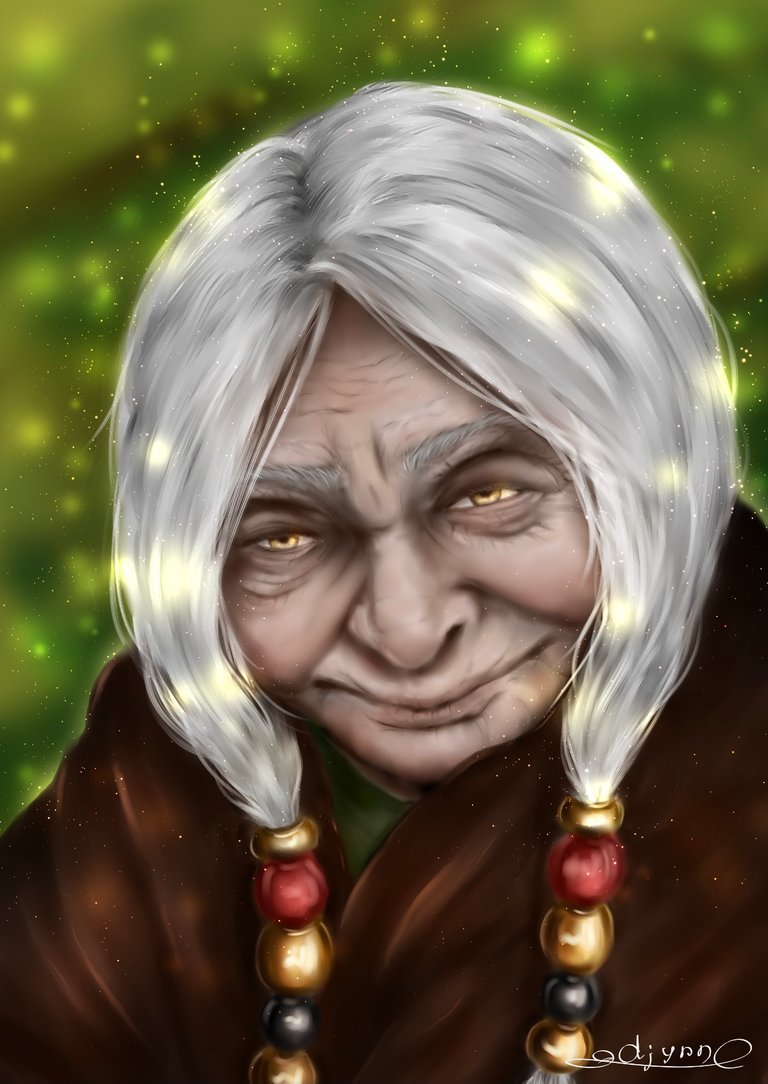 Hello everyone!
This is my entry for Splinterlands Art Contest Week 175.
I chose to do a digital painting of DIVINE HEALER this time.
I imagined that she is wise, mysterious and a little scary. She uses the plant of Splinterlands to heal and perhaps she has a magical power as well? ;)
Reference borrowed from Splinterlands
こんにちは!
スプリンターランドのアートコンテストWeek 175に参加します。
今回はDIVINE HEALERを描きました。
イメージは治癒の知識に優れていて、ミステリアス、そしてちょっとコワイ感じです。マジカルパワーも秘めています。
参考画像はSplinterlandsさんからお借りしました。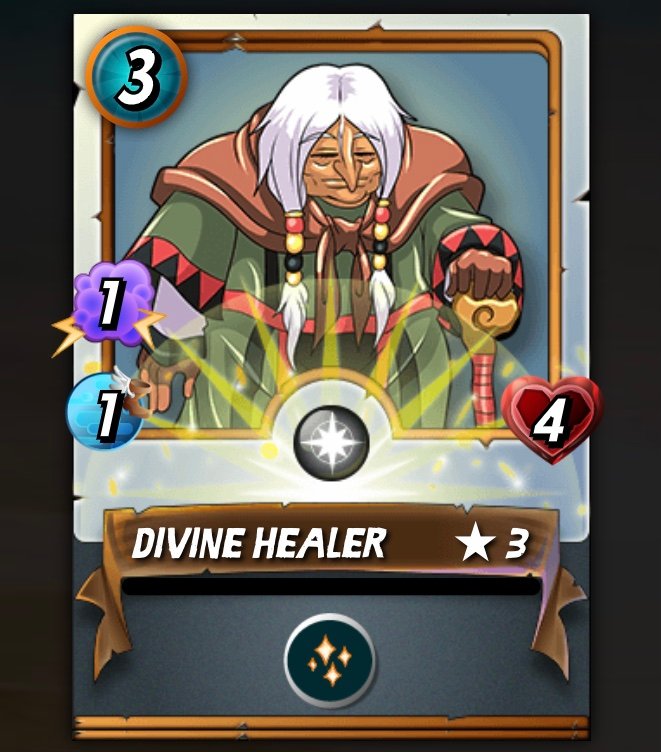 Process…
Here is my messy sketch and base colour added.
過程です。
ザクザクっとスケッチをしてから、これまたザクザクっと色を置きました。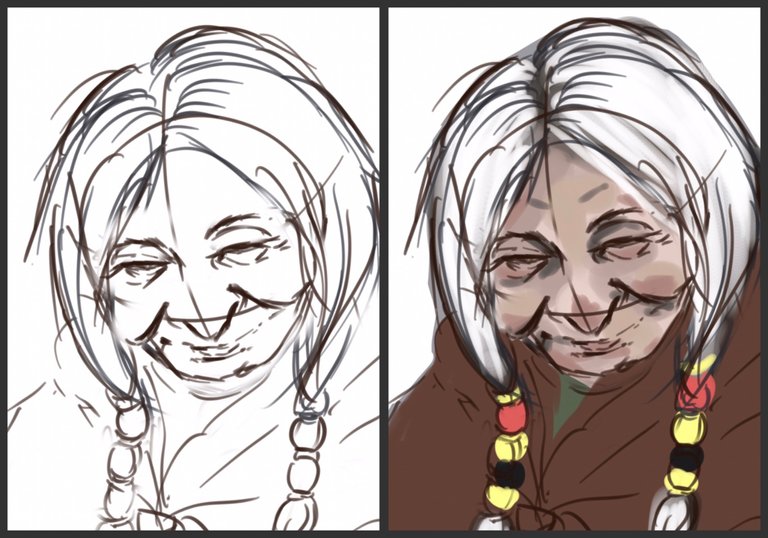 I didn't clean my messy sketch because it would be hidden as I paint. I enjoyed drawing wrinkles.
雑なスケッチですが、後でミュートするので直しませんでした。シワを描くのが結構楽しかったです。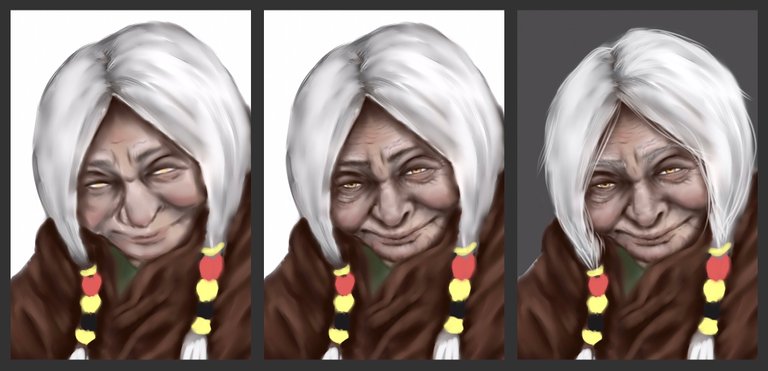 Adding more details...
どんどん描き込んでいきます。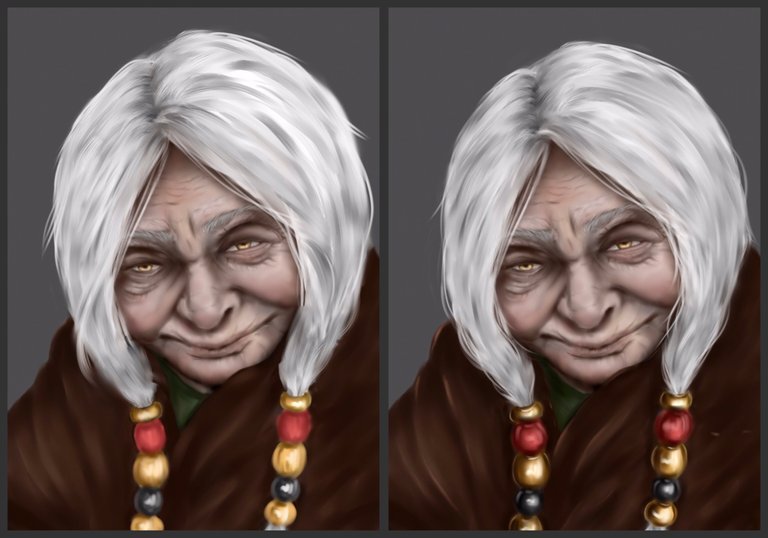 It's hard to see, but I adjusted the colour here and I added a simple background thinking she is in the woods.
よく分かりませんが、色を少し調節しました。背景はシンプルに森の中にいるイメージです。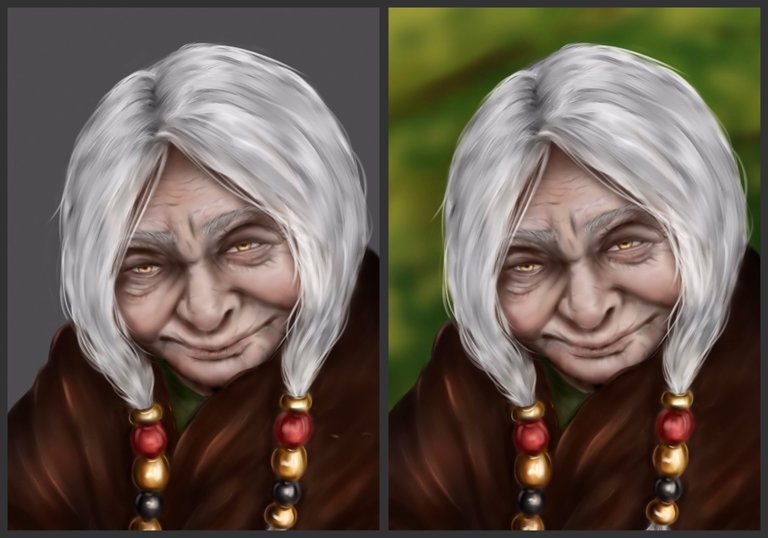 I added some magical light coming out of her, and my DIVINE HEALER is completed.
I hope you like it.
不思議な治癒のパワーを描いて出来上がりです。
また頑張ります。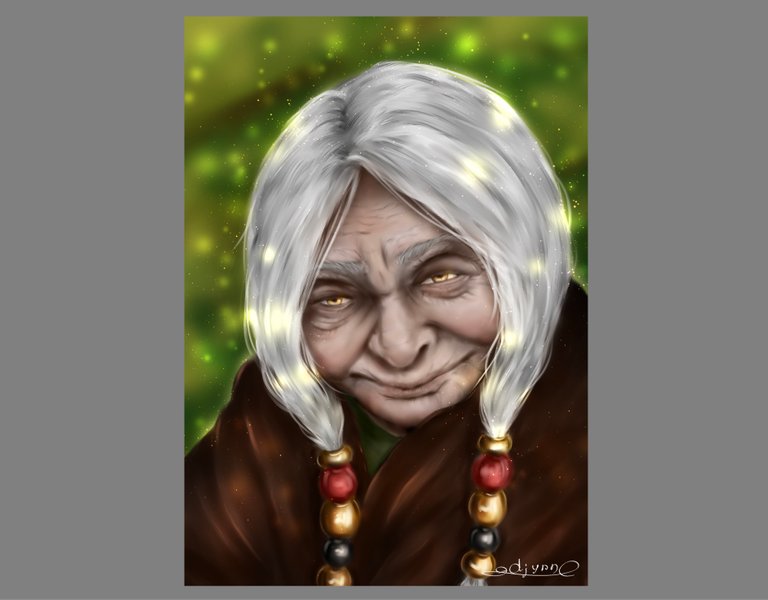 Tools used: iPad, Apple Pencil, Clip Studio, Reference
画材:iPad、アップルペンシル、Clip Studio、資料参考
☆☆☆
That's all for today.
Thanks for visiting!
いつもありがとうございます!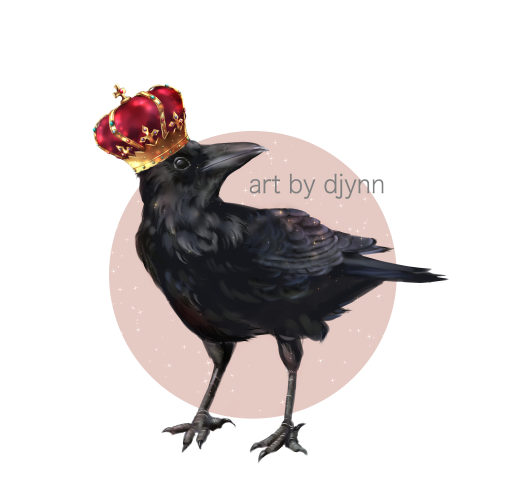 ---
---