Air Drop Claimed!! New NFTs for the dkid14 collection.
Another air drop in the books.
I landed 3 of these bad boys. They were instantly combined and then rented out. I will have to pick up a few more of these from the market. I need to have a few to rent out for the next few years.
Art on this card is spot on. Looks super amazing. Splinterlands is growing. They are going after projects at an alarming rate. The amount of things they are launching is impressive with such a small team. Keep up the good work team.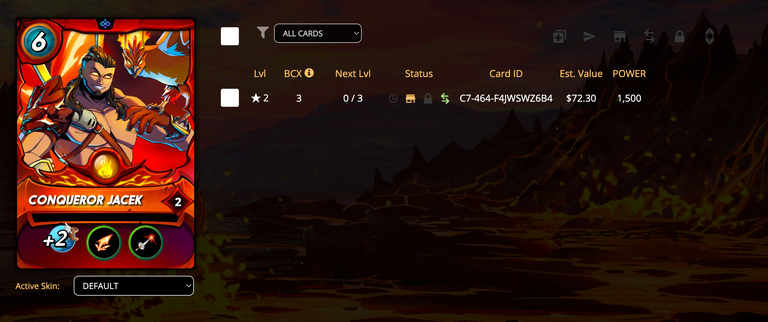 My rental income continues to grow.
This is what I am making a day for reward and chaos sets.

My goal with rentals to get get to an average in $25 per day over the course of a season. I think it will take me a bit to get there but it is doable.
Just need to keep building.
I need to really dig in and buy the best cards to rent out long term.
---
---