Me and Love for Monster-Curator!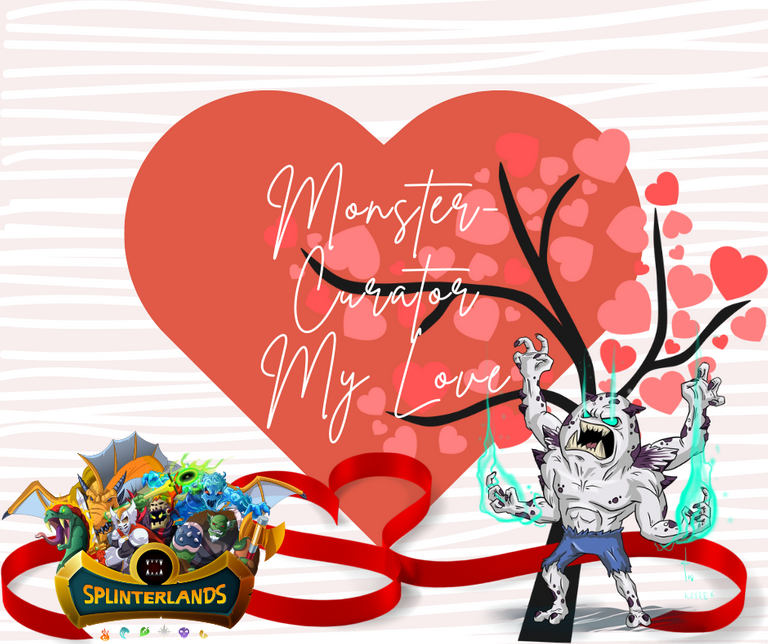 Disclaimer: This is a fun post to engage with users wasting their SPT power that can be used for curating amazing splinterland blogs.
Someone might say how a human can love a monster but who says @monster-curator is a monster. If there is one reason to love him I might explain but there are thousands of reasons to love him. How can a person with right mental health stop loving him? Oh, those sea-blue eyes, those 4 fingered claws, and those purple sharp nails. Even six-packs, ripped shorts, and more ...... (hehehe)
Oh, Moster-curator do you listen to me? Come again and whisper in my ears!
Today is the day I waited for so long. Today, I got a payment of 999 STP today and what I did first was to complete my goal of delegating 1000 STP to my love. I had this thought since the beginning but I was not expecting a 999 SPT post payout payment. I not only delegated STP but also Oneup since monster-curator visits Oneup tag also.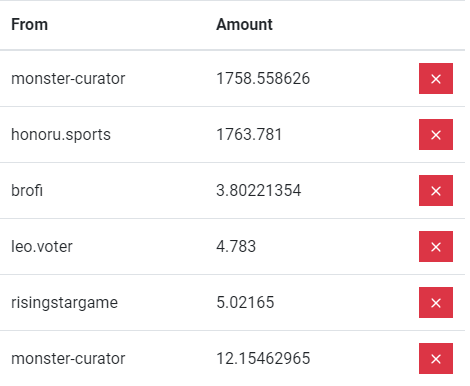 If you see here I delegated my almost 100% SPT and Oneup to @monster-curator. On a serious note, I don't use oneup platform or splintertalk thus it is better to delegate your SPT and Oneup to Monster-curator and compound your returns.
This will help our community as monster-curator upvotes really make lives of authors.
There is not a single reason to not love him! If you see him tell him I love him.
---
Reasons to Follow me on Hive:
All followers will get 100% upvote once a week for lifetime. Why wait? It's just a follow! Note: These upvotes are done using Hive.Vote and upvotes come from my account.

You can mention me in comments or in posts if you need my advice or suggestion.

I am up to date with Hive games.

Commenting on my posts gives you a high chance of receiving cryptos like PIZZA.

Every time my account reaches new heights or there is some event to celebrate you can get a chance to receive big rewards.
---
---