talking about splinterlands rewards updates
Save! guys from the @leofinance community, today I @dreloop07 will talk about these changes that happened in the rewards of the NFT splinterlands game, before talking about the main aspect of this article that is LP of rewards for this game, we have to understand how this change in ranked gameplay occurs which is the practical aspect of it all.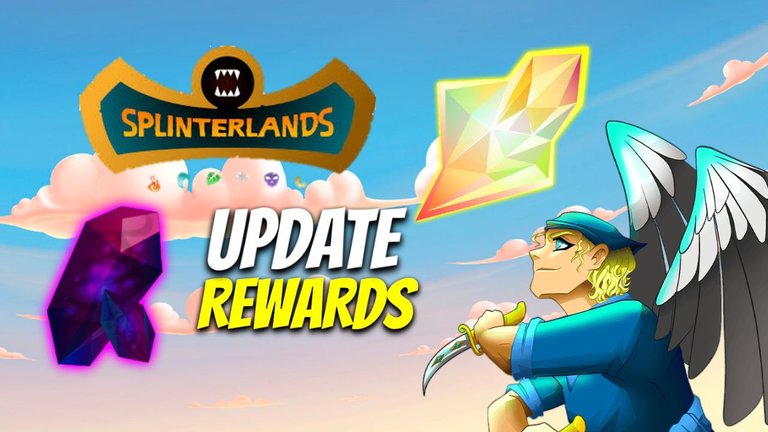 as for the ECR formula
from now on, when a player wins a ranked battle if his ERC is below 50% the practical effect of this is that his erc will be reduced by 5% instead of 1%, above 50% there was no change in the formula, the that would be around 70 games per day, I would say that few players play that amount per day, in that sense there will be little impact.
liquidity provider
since the beginning the SPS (governance token in splinterlans) aidrop has encouraged players to save DEC which is the winning cryptocurrency in ranked matches, but with this near the end, I believe this will be the main challenge for the success of the game, implement new forms of liquidity to guarantee the sustainability of the game.
Governance Vote
this other very important aspect in the network, because at the same time that the SPS is useful, it helps to hold a greater number of SPS holders, the idea that the game team is working on this implementation, that the SPS token holders make decisions on the network regarding the division of rewards and the creation of new incentives, at the moment this is possible through the feedback of user experiences.
my opinion
For me, the game is still attractive in terms of gameplay and fun, but seeing it as a long-term project, important decisions need to be made to ensure the sustainability of the ecosystem and its tokens, but I believe that the team is working on the right aspects, especially in this when the market is down, when projects are strengthening their technologies. be sure to check out the full article on the official @splinterlands. channel and in the comments what you think of these changes.
---
---