SHARE YOUR BATTLE Weekly Challenge: SOUL STRANGLER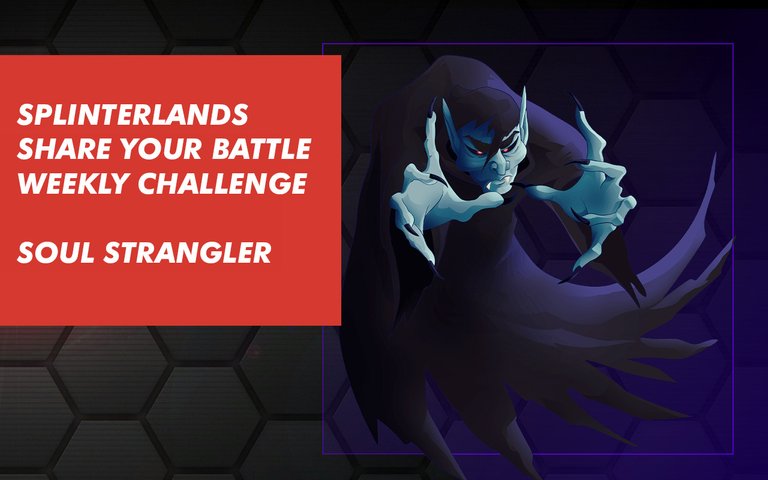 Hello friends, the long-awaited weekend has come, some free time appeared and today since it fell out focus with the elements of Death decided to take part in the new Share Your Battle Weekly Challenge and try out some strategies with an archer Soul Strangler.
Despite its lack of abilities it's not a bad card and has good long-range attack and speed parameters at a low mana cost of 3. I pumped mine up to level 3 a long time ago and use it quite a bit.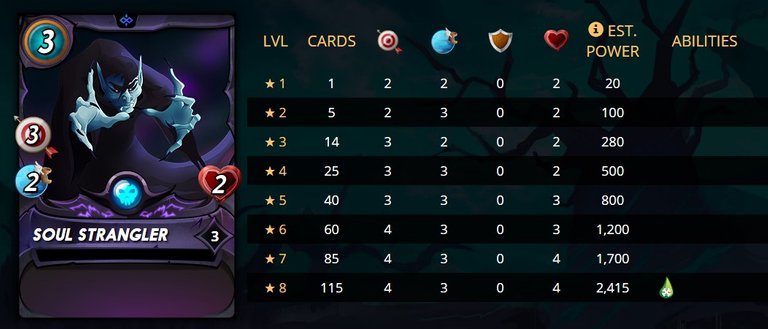 Especially I like using it for battles with the Back To Basics rule, and adding ability with summoner. Today it was the mighty Waka Spiritblade, and it turned out pretty good.
So, my lineup:
WAKA SPIRITBLADE, which gives cards the ability to poison your opponent;
Cheap SHADOWY PRESENCE shield to protect the first couple of turns;
PHANTOM SOLDIER a powerful and fast mage, whose high cost is justified by strong attacks and good speed;
The new mage REVEALER with Stun ability helped me a lot by stopping enemy cards, so I'm using it now and plan to pump it soon;
The hero of the day is the archer SOUL STRANGLER, with a good attack and, since the Back To Basics rule applies, protected from the enemy's Sneak attacks;
the combo is completed by the classic archer HIGHLAND ARCHER, which has a good attack at a low cost, and the Gold card gives more focus points, which definitely pleases me.
The opponent chose no less interesting lineup and was quite cunning, using CONTESSA L'AMENT, which lowers the archers' attack, and the Gold SPIRIT MINER was a bit dangerous, as well as the RIFTWING defense, but it worked exactly as I planned and while the opponent was fighting with my first couple of cards, archers dealt damage and successfully "poisoned" his cards.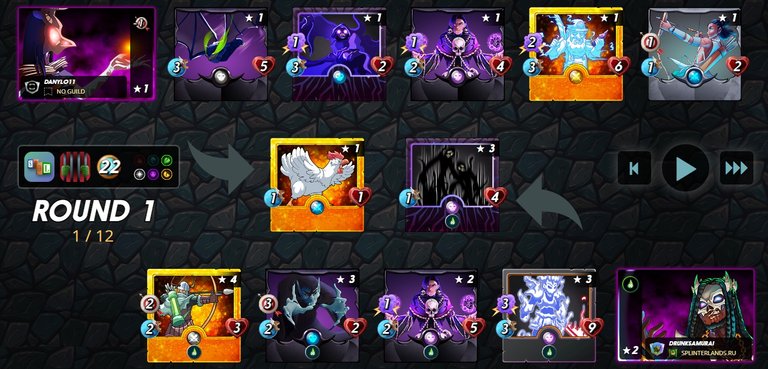 So that was the battle. Happy to share the experience and see you on the virtual battlefields!

Let's Connect
@MishkaDj | @NoiseCash | @Torum | @Telegram | @Twitter

---
---