Splinterlands SHARE YOUR BATTLE Weekly Challenge: HAUNTED SPIDER
Hello friends, a new week is a new challenge and of course I can't pass by the next round of Share Youre Battle Weekly Challange, especially this week's monster is Haunted Spider!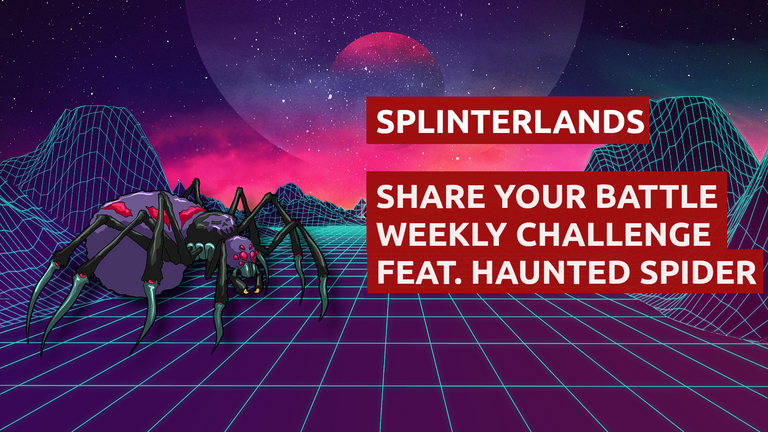 Since Death is one of my favorite elements in the game, I've been actively using this archer since the very first days, and I must say that it's one of my first gold cards in the game, whose ability to poison enemy cards has many times helped me defeat "serious" and powerful opponents.
On top of that, it has a very low summoning cost, which makes it indispensable in battles with little mana.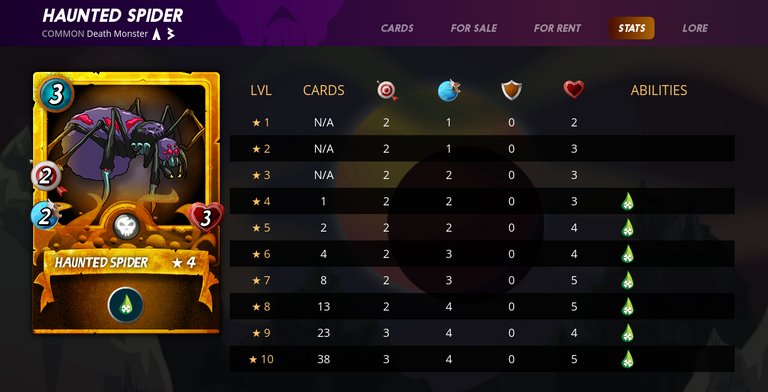 In this battle, the rules were Silenced Summoners and no neutral cards, so I decided that Haunted Spider and its Poison would help me defeat my opponent's tank, so I chose the following tactic:
Haunted Spirit In first position, with powerful health and the ability to regenerate damage;
Corrupted Pegasus on second position, to increase attack on 1st card of opponent;
Shadowy Presence on 3rd position, to increase health of my monsters;
Phantom Soldier, one of my favorite ranged attack card :)
next is Haunted Spider to Poison 1st card of opponent;
last one is a Dark Ferryman and his ability Cripple to increase damage of opponent's 1st card.
My opponent justified the fears and put on the first position The Kraken, and on a long attack Ruler Of The Seas, so that my first card had very little chance to survive, but the spider timely poisoning damage and it remained only to wait until the poison does its job :)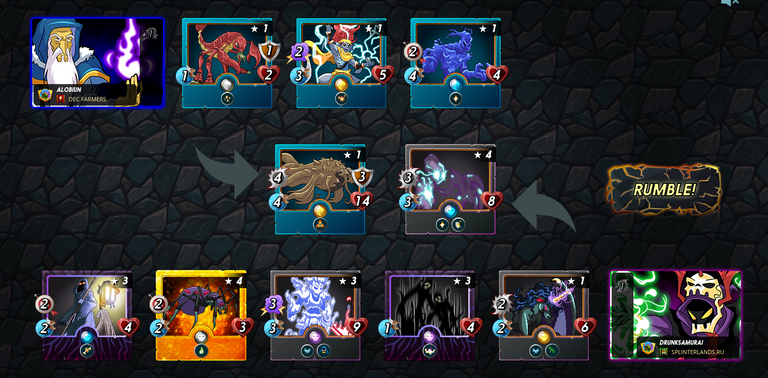 Happy to share experiences, and hopefully we will meet on the battlefield :)

@NoiseCash | @Telegram | @Twitter


---
---