Bronze II Sneak Quest Daily Reward!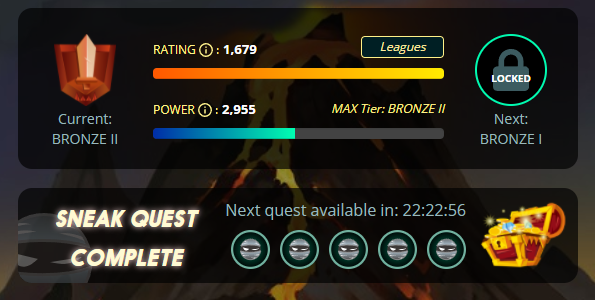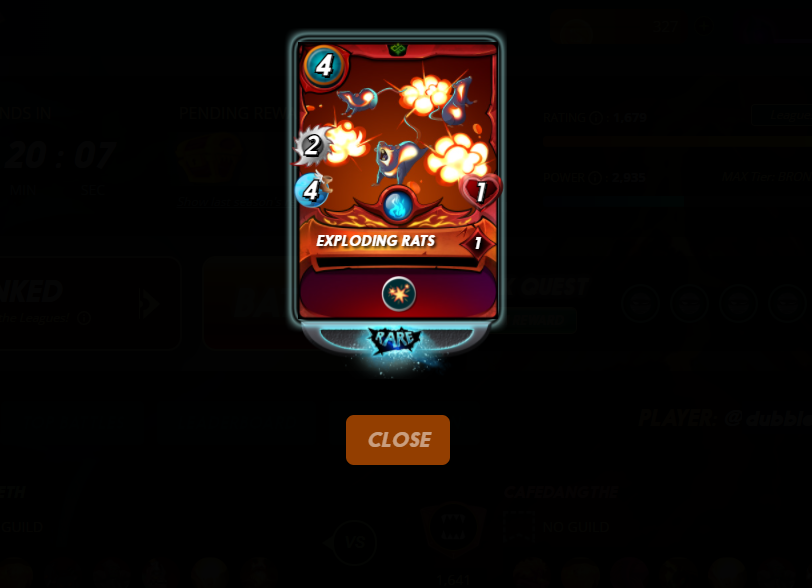 My Quest today was completed pretty easily won most of my games back to back thanks to my water deck, leading to a nice easy daily reward chest!
I opened up my chest to reciceve exploding rats which is a card i've been hoping to get for a while! Will definitely be used in my deck for any up coming battles, figure out how I can use my new rare card to my advantage! Always nice for the tiny collection power also, only 20 but 20 more than I had this morning. Hopefully can build my way up to the 5000 bracket in due time.
Card Value: $0.68
a little less coin rewards and a little more card rewards and I'd say my season was going very well, Thanks for reading hope your rewards were rewarding!
---
---